In photo: 10-year traditional meals of Vietnamese expat in Africa
Having lived in Angola for 10 years, Vu Van Vo still cooks Vietnamese food for his family.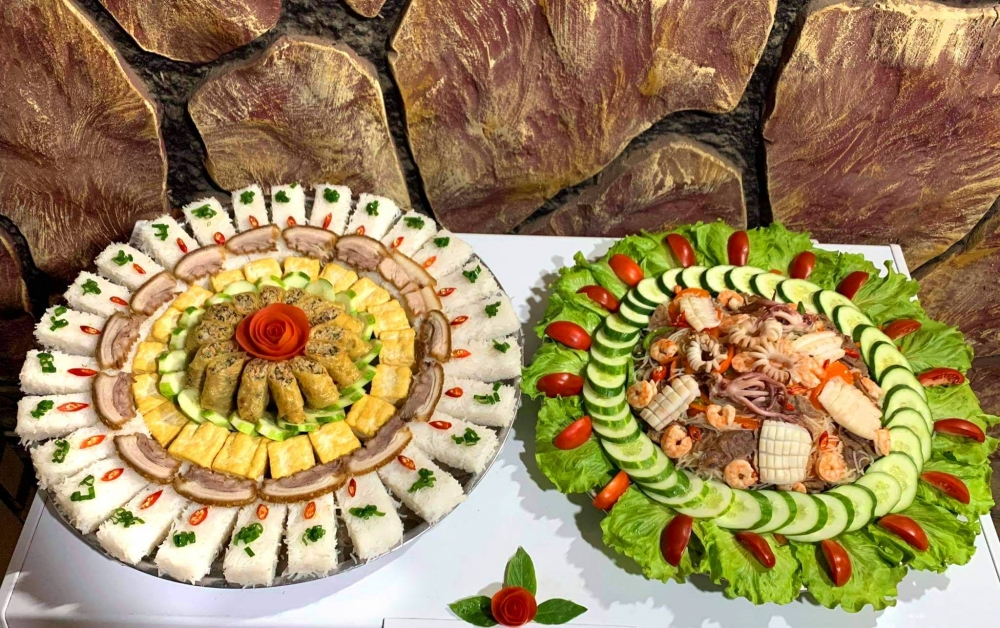 Food tray by Vu Van Vo. Photo: Vietnamnet
Beautifully presented, Vo's full, multi-dish meals made the online community admire.
Van Vo said that he was born in Bac Ninh, has gone to Africa to live and work since he was 17 years old. Currently, he is working at a photocopying and photography shop in a rural area of Angola (Africa).
Having lived in Africa for 10 years, Vo still finds it difficult to eat local food. "There are few dishes that I feel good about, one of them is grilled goat, a specialty of Angola. That's why I often cook Vietnamese food for my family."
The 27-year-old said that he works from Monday to Saturday, so he often spends more time cooking on weekends. As a person who loves to cook, along with his own creativity, Vo learns how to arrange dishes online, he has never taken any cooking courses.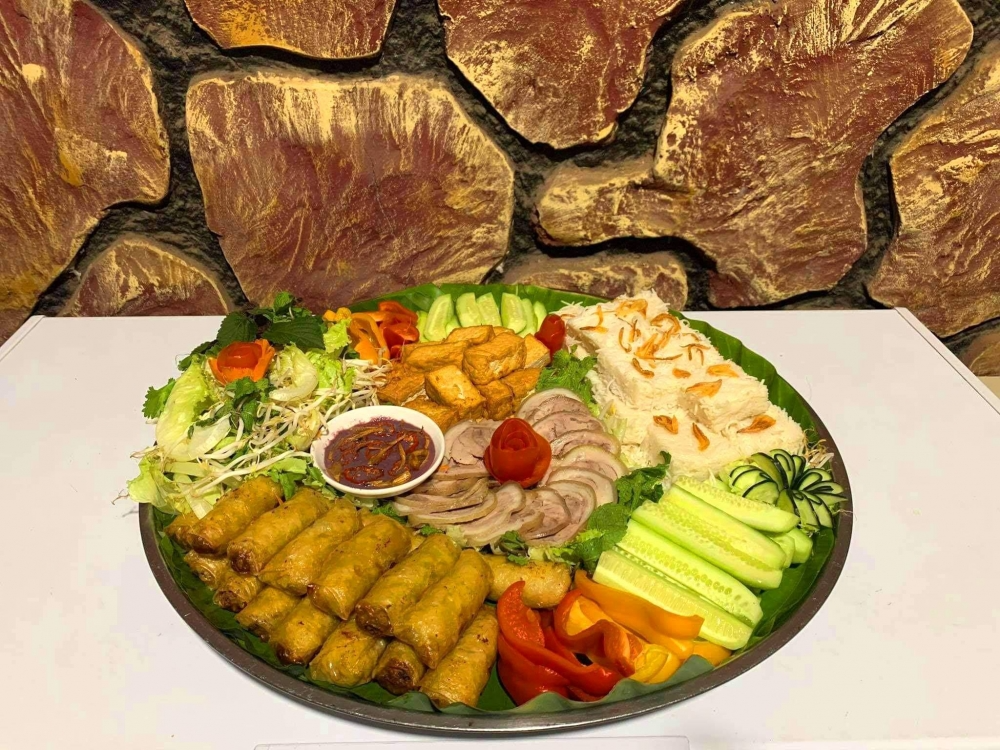 Photo: Vietnamnet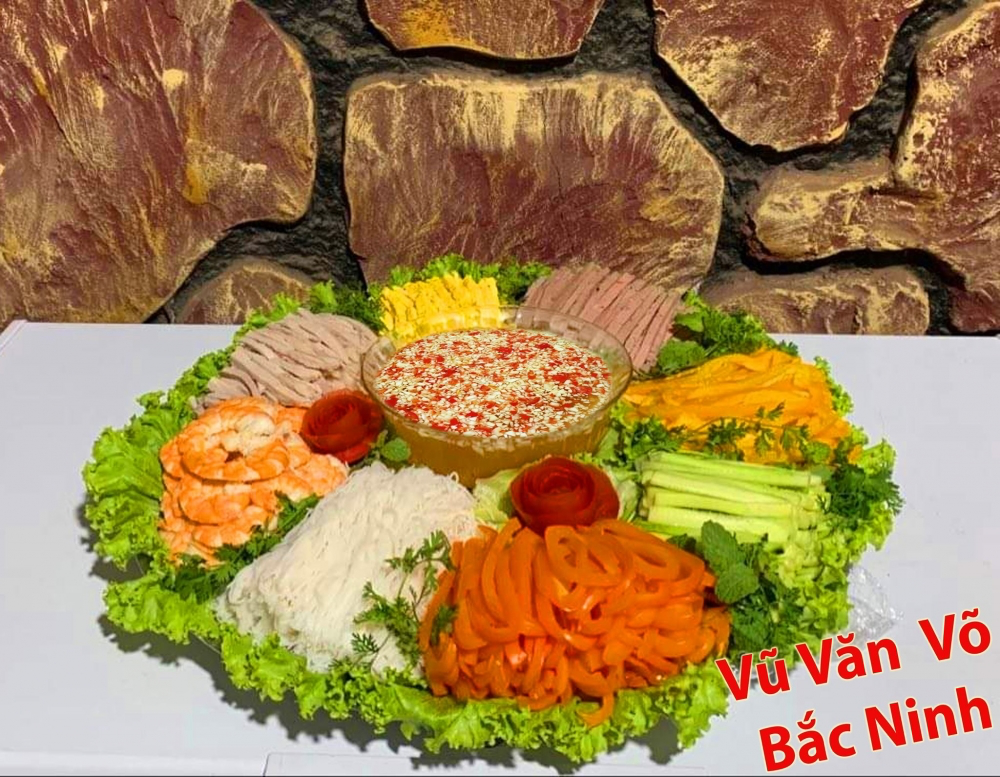 Photo: Vietnamnet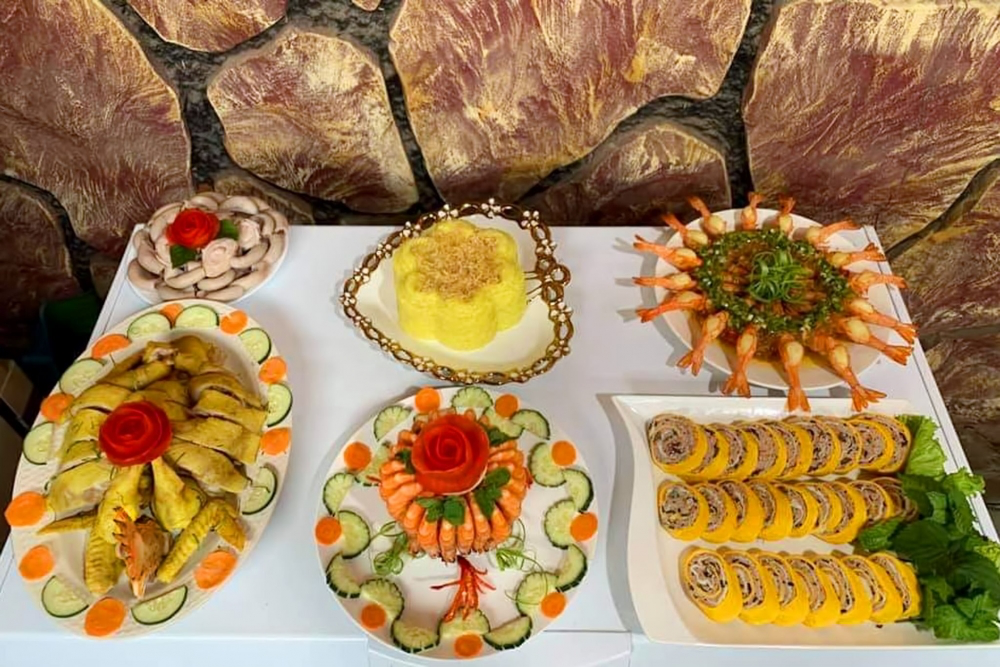 Photo: Vietnamnet
"To cook Vietnamese food here, I often have to go to the city 40 to 50 kilometers from home to buy ingredients. But not everything is available to buy, so when I cook, I have to fix it myself," Vo said.
The cost for these 6-person food trays, if calculated in Vietnamese money, is quite expensive, usually ranging from 4 to 10 million VND (USD 173 to 433). For example, a meal with grouper costs VND 10 million (USD 433), because a 6 kilograms fish alone costs VND 6 million (260 USD). "If simpler meals, a meal costs about VND 400,000 to 500,000 (USD 17 to 21)" Vo said.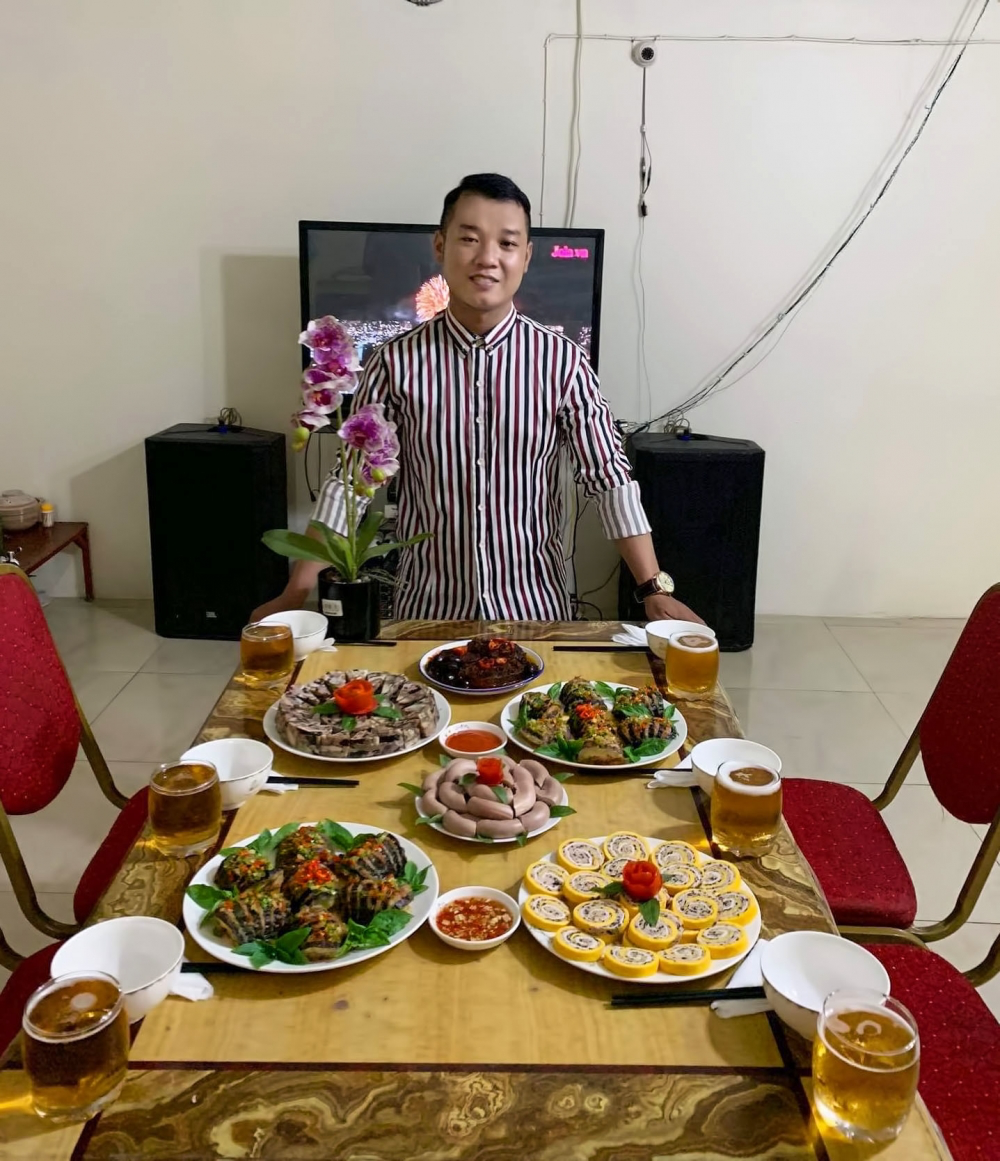 Vo's food tray cost from 4 to 10 million VND (USD 173 to 433 ) for a meal for six people to eat. Photo: Vietnamnet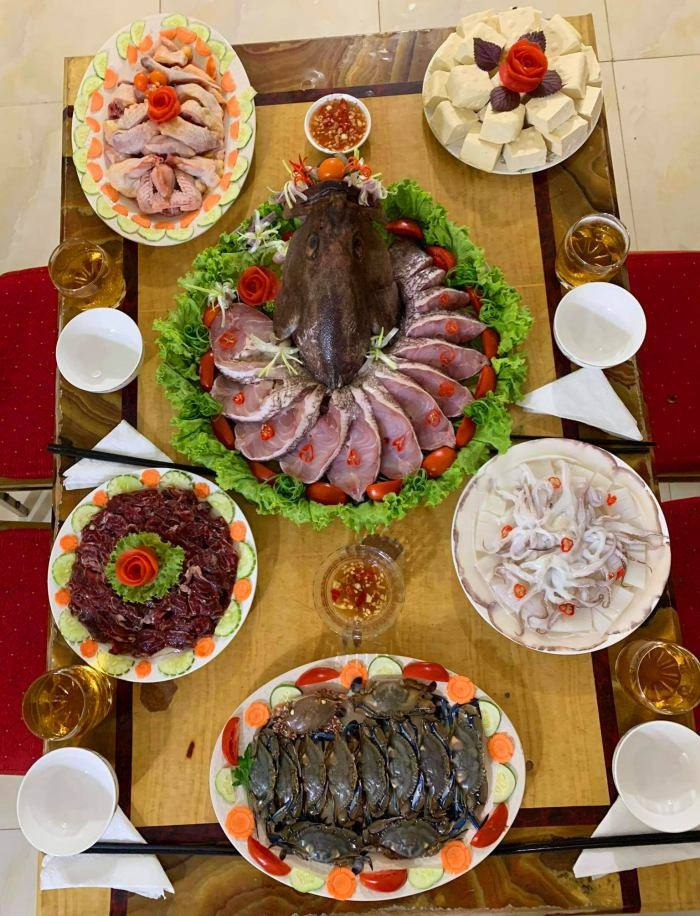 Photo: Vietnamnet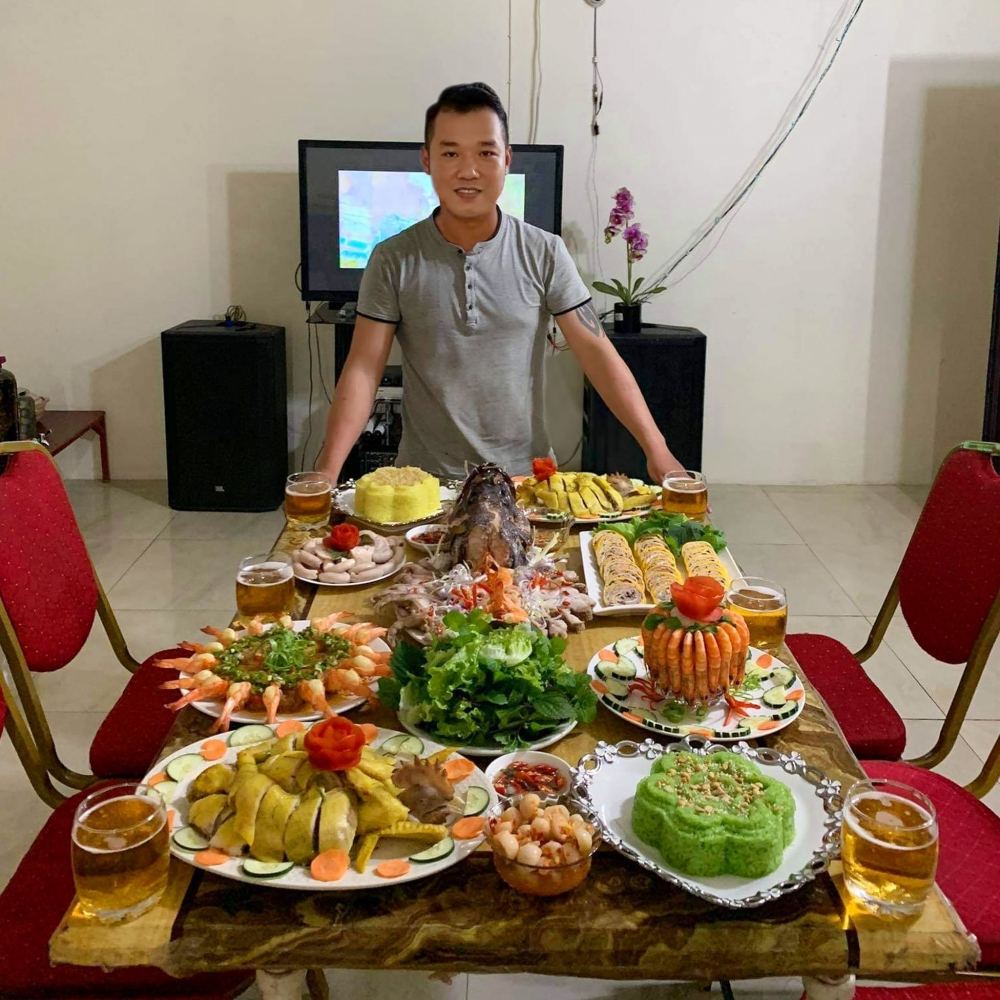 Photo: Vietnamnet
"People coming to the house to eat often praise the beautiful food tray, not wanting to eat. I feel very happy and motivated to cook more delicious meals."
Vo also confided that he has been to Africa since 2011 but he has only visited his hometown once in 2015. Therefore, he is very homesick and the dishes have a taste of his homeland.