In photos: Covid-19 patients vote for NA seats in field hospital
The infected inmates in Bac Ninh province cast their ballot during treatment time.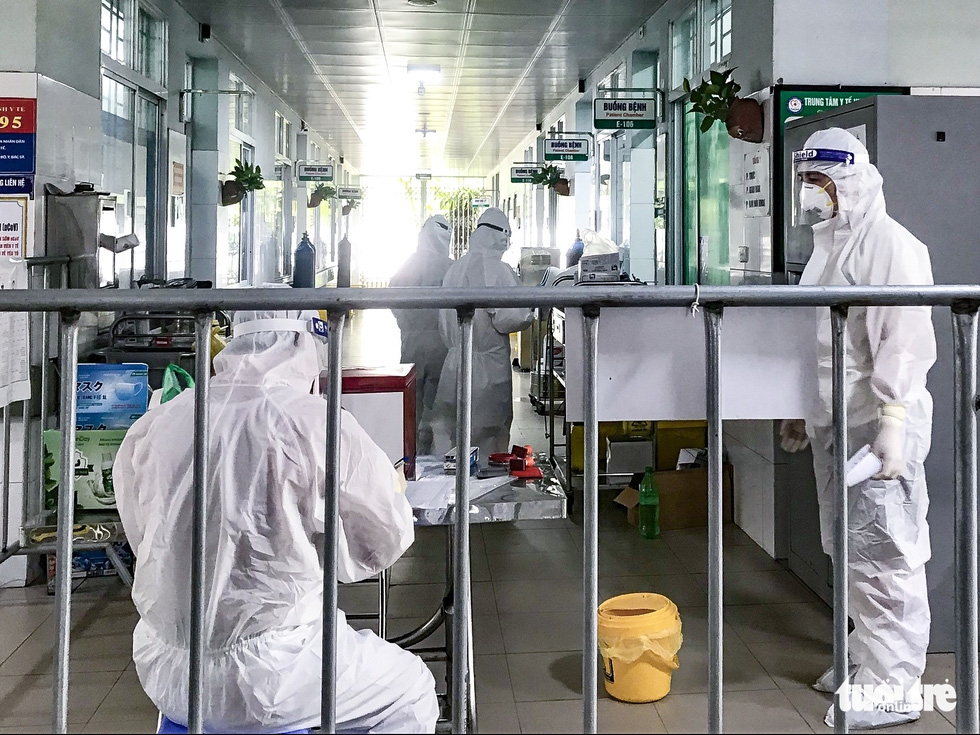 (Photo: Tuoi Tre)
112 Covid-19 patients treating at Bac Ninh's field hospital made their votes for new National Assembly and People's Councils members. They were among the over 3,200 constituencies in the northern province casting the ballots on Saturday, a day earlier than planned.
Two ballot boxes were placed at the A1 and A2 buildings where Covid-19 patients received treatment. Voters wore facemasks and remained socially distanced throughout the voting process. Boxes and ballot papers were carefully disinfected after the election.
The Ministry of Health mandates that all infected citizens cast their ballots in a separate zone with the help of medical staff to eliminate cross-infections.
"This is my first time experiencing such a special election day. Everything took place inside the quarantine center or a Covid-19 field hospital," Nguyen Dieu Huong, head of the Covid-19 patients treatment at the makeshift facility, said. "All the medical personnel and patients strictly abide by anti-pandemic measures to have a successful election."
Bac Ninh authorities had been agreed to hold the election early in certain affiliated localities due to Covid-19 concerns. Such a move was also permitted in numbers of constituencies in other localities including Hai Phong, Can Tho, Ba Ria – Vung Tau, Ca Mau.
The elections of deputies to the 15th National Assembly and all-level People's Councils for the 2021-2026 tenure are slated for May 23.
Nearly 69.2 million voters nationwide will select 500 deputies to the 15th NA from 866 candidates, and 3,727 out of 6,201 candidates will be voted on to provincial-level People's Councils. The elections for People's Councils at the district and commune levels will also be held.
As of Sunday, Bac Ninh has recorded 448 local Covid-19 cases amid Vietnam's latest coronavirus wave that has seen 2,089 cases in 30 cities and provinces since late last month. The province is currently one of Vietnam's two biggest hotspots.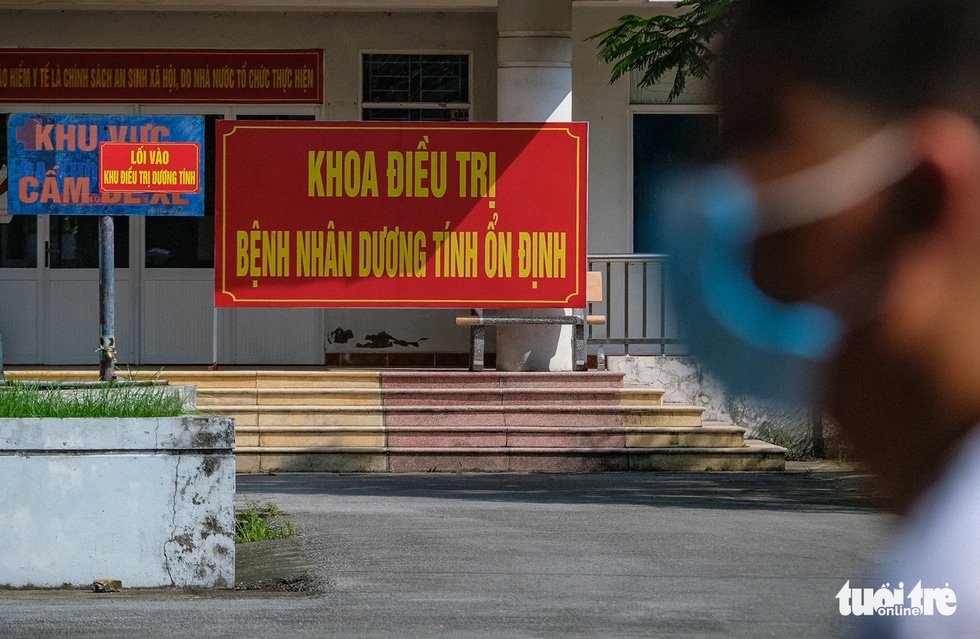 The 112 infected voters are being treated at the field hospital No.2, Tien Du district, Bac Ninh (Photo: Tuoi Tre)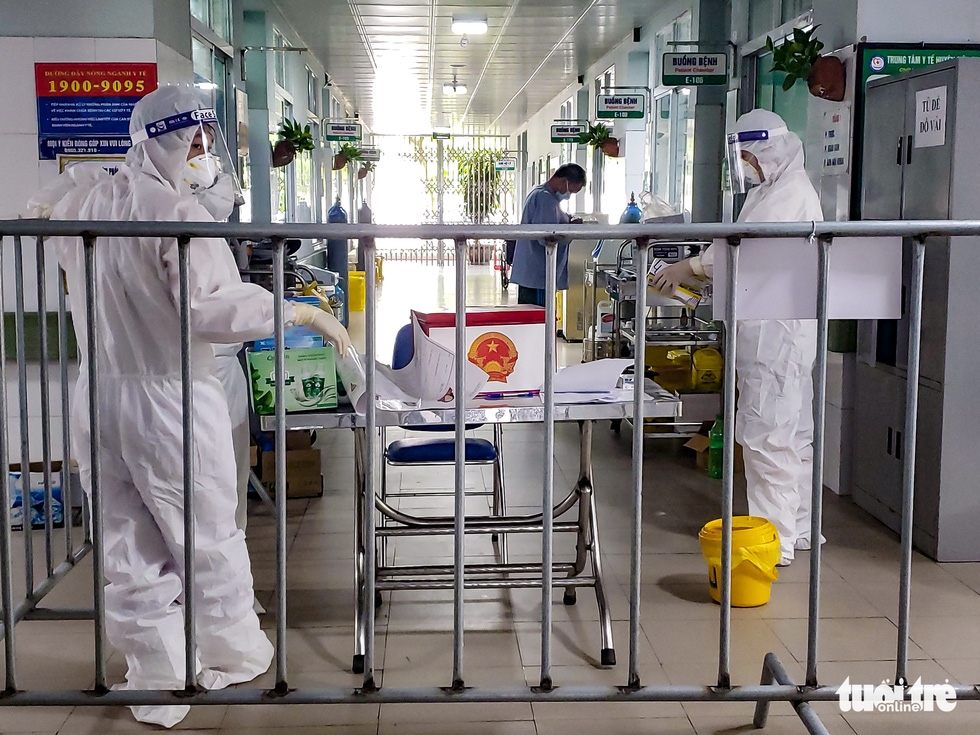 Medical staff preparing ballot boxes, ballot papers, pens ahead of the election (Photo: Tuoi Tre)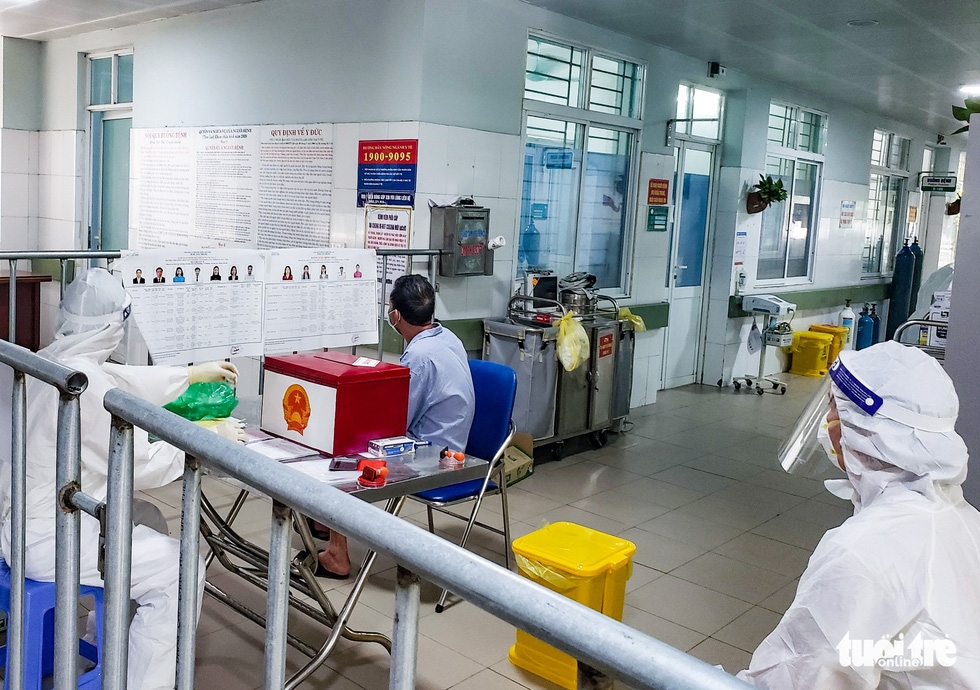 Voters were fully informed of voting processes (Photo: Tuoi Tre)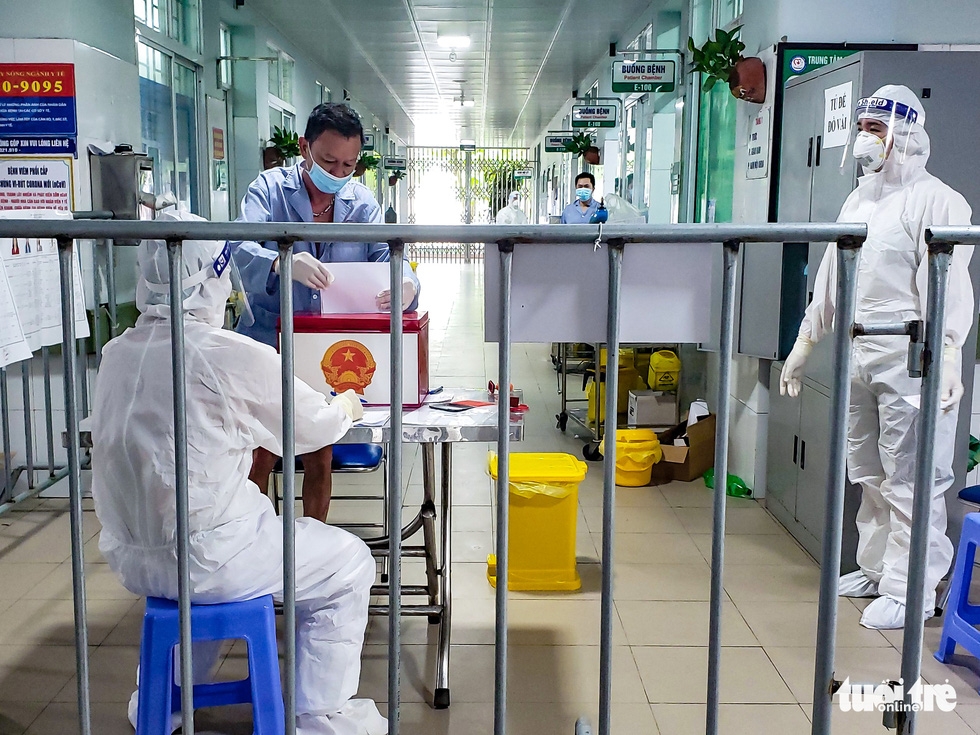 One Covid-19 patient casting his vote (Photo: Tuoi Tre)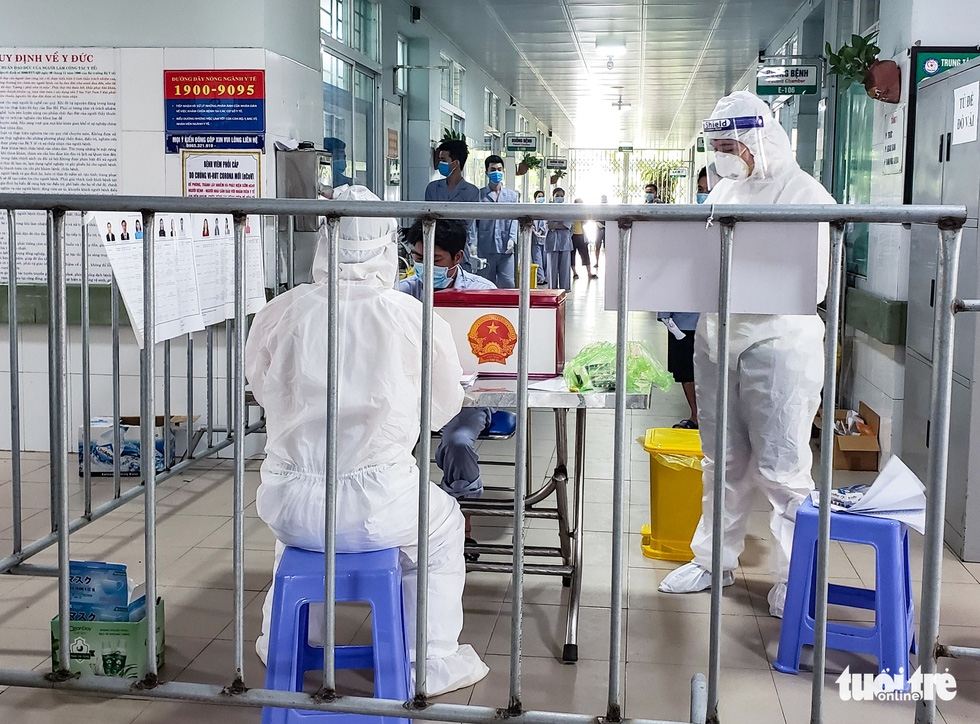 (Photo: Tuoi Tre)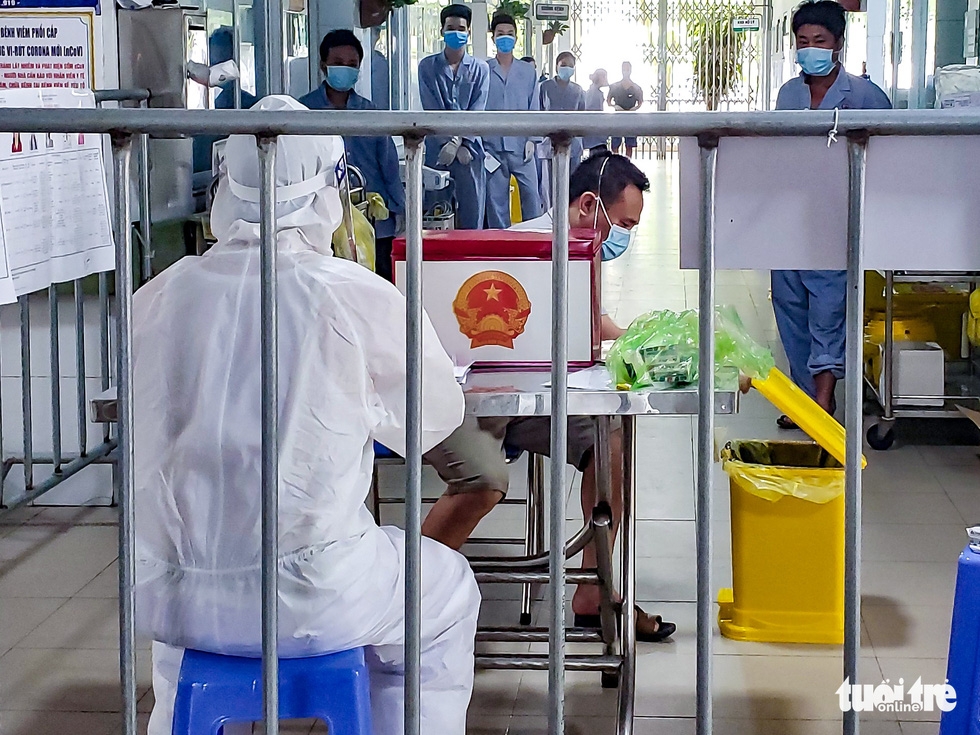 Pens used by patients were discarded immediately after the voting (Photo: Tuoi Tre)