In photos: First 500 workers get Covid shots in Ho Chi Minh's biggest vaccine rollout
The biggest vaccination campaign in Vietnam yet started Saturday morning as the southern city battles a rising number of daily cases
At 8 a.m., June 19, a total of 500 prioritized workers in FPT Software company, Thu Duc district, were present at the company to wait for their first Covid-19 vaccine. They are among the very first recipients in the biggest coronavirus vaccine rollout in HCMC.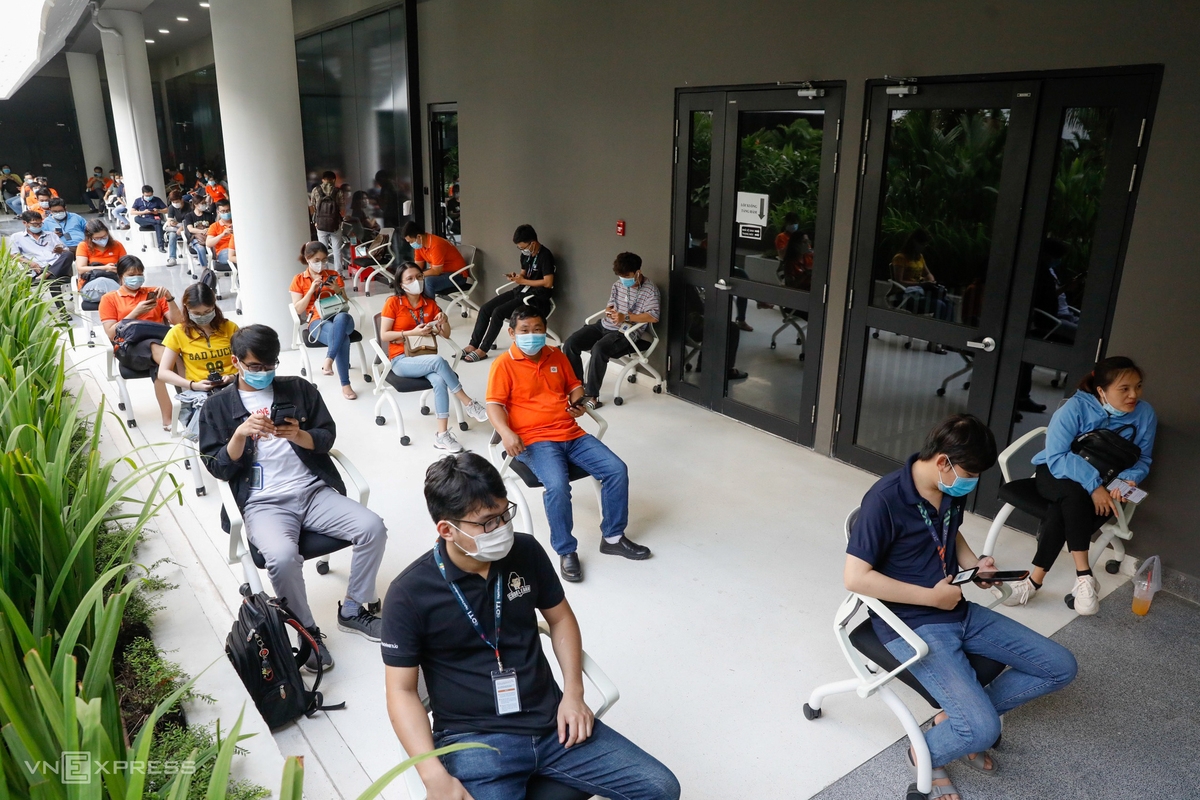 (Photo: VNE)
City authorities will deploy 836,000 doses of AstraZeneca vaccine for this vaccination. The batch is part of the 966,320 doses donated by the Japanese Government, which arrived in Vietnam Wednesday evening.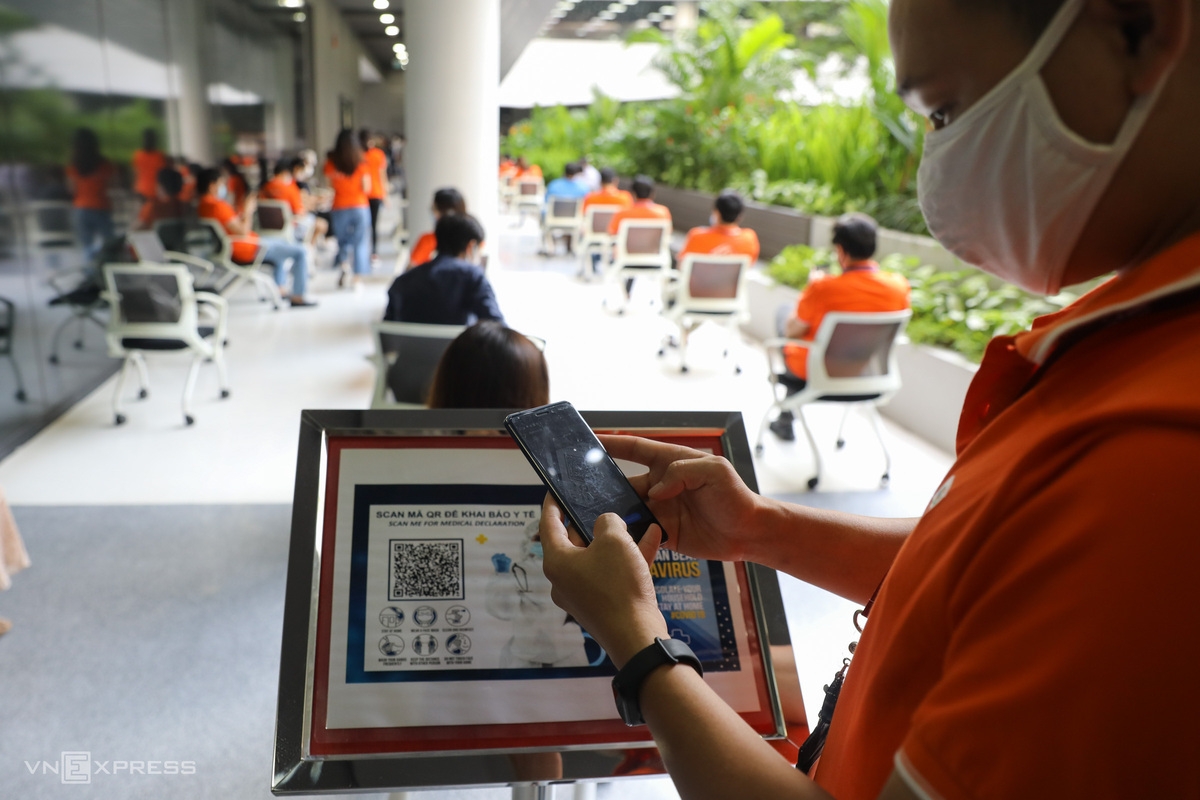 (Photo: VNE)
Prioritized people scan their code for health declaration.
The city plans to deploy 650 infection sites and 200,000 doses per day, aiming at completing the rollout before June 27.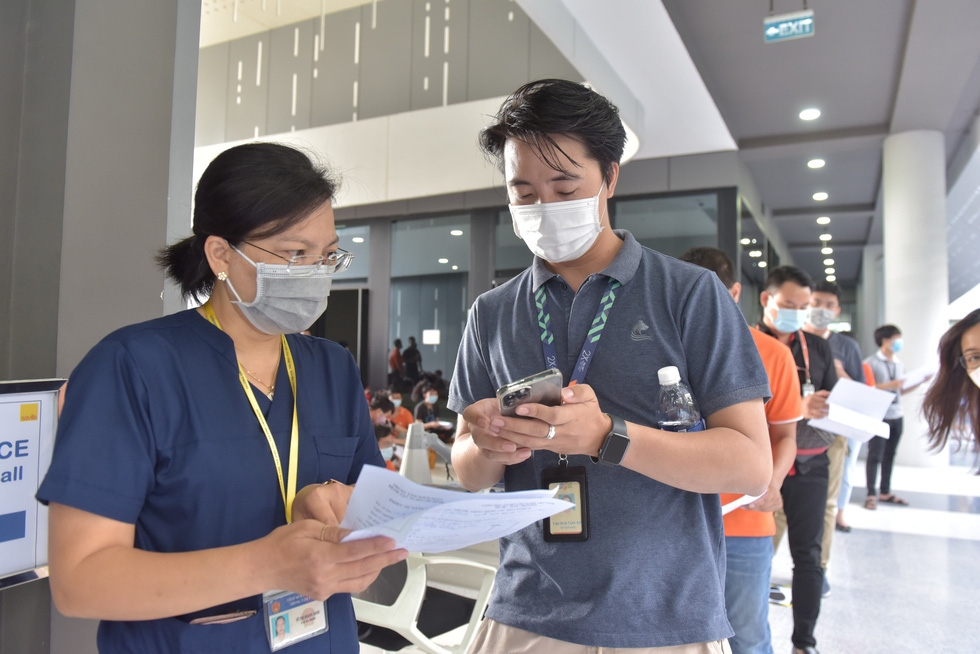 (Photo: Tuoi Tre)
Tuan Anh, aged 35, prepares for the injection.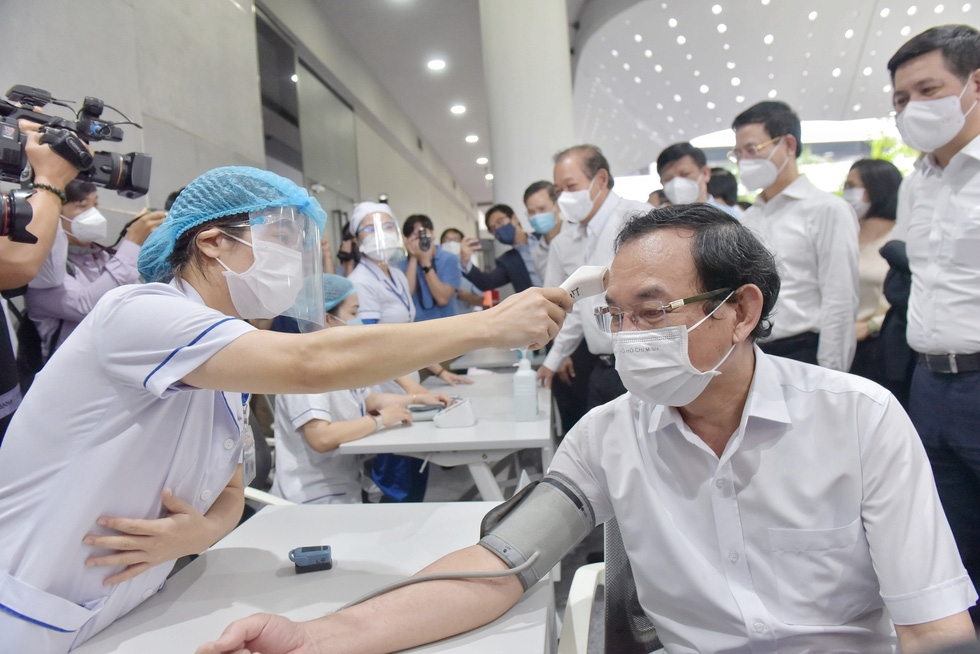 (Photo: Tuoi Tre)
Nguyen Van Nien, secretary of HCMC Party Committee, has his body temperature checked before the injection.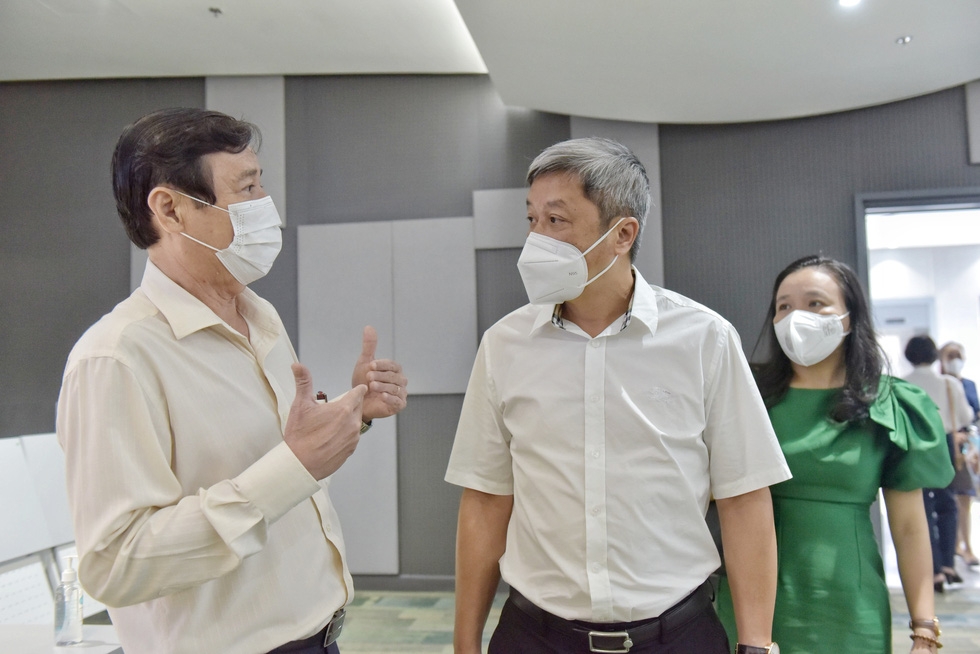 (Photo: Tuoi Tre)
The ceremony was attended by Deputy Health Minister Nguyen Truong Son (R) and Nguyen Huu Hung, deputy director of the municipal Health Department.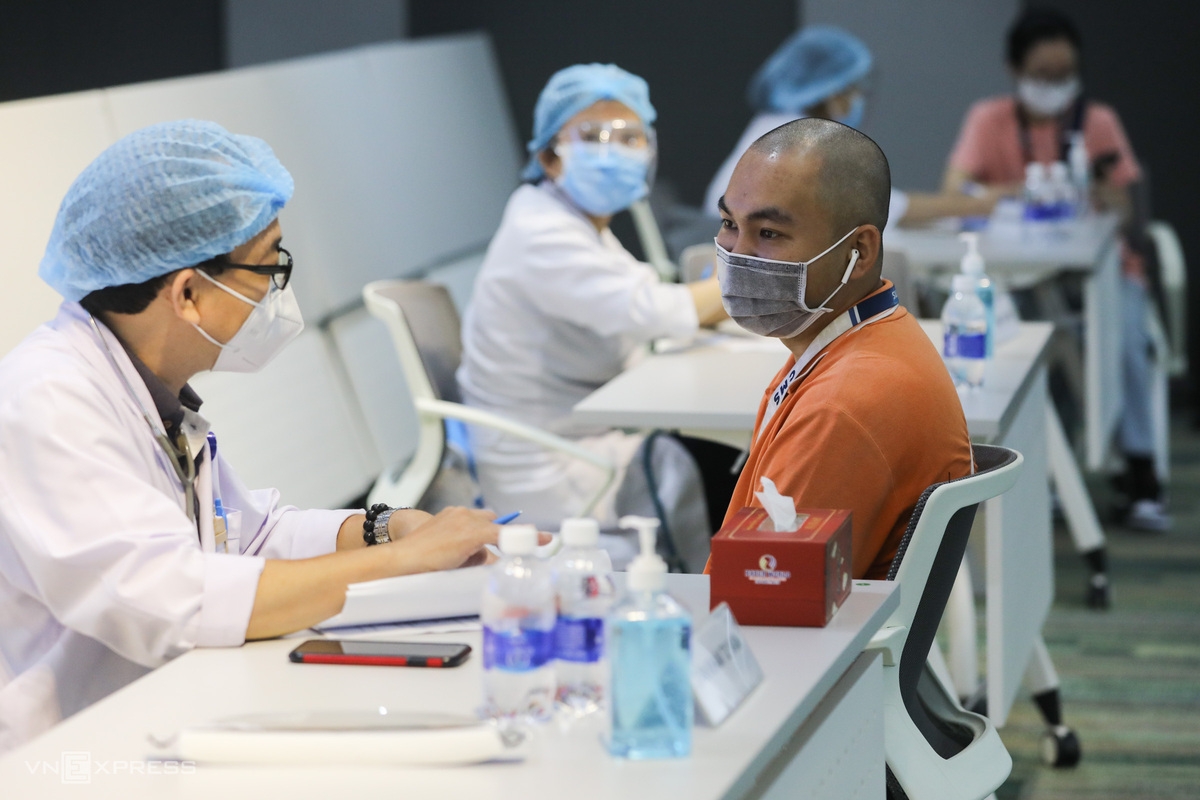 (Photo: VNE)
Over 30 healthcare workers from major hospitals across the city showed up early.
Dr. Le Huy Hung (L), from Nguyen Tri Phuong hospital, examines and advises an employee before giving him the shot.
"Pre-injection consultation is very important. It is the basis for doctors to monitor people's health conditions, especially cases with medical history or allergies," Phuong told VNE.
(Photo: VNE)
The vaccination area is divided into different parts: screening, data entry, injection, health monitoring. Examination and injection areas are arranged in separate rooms to ensure social distancing.
Each room has five tables positioned nearly 2 meters from one another.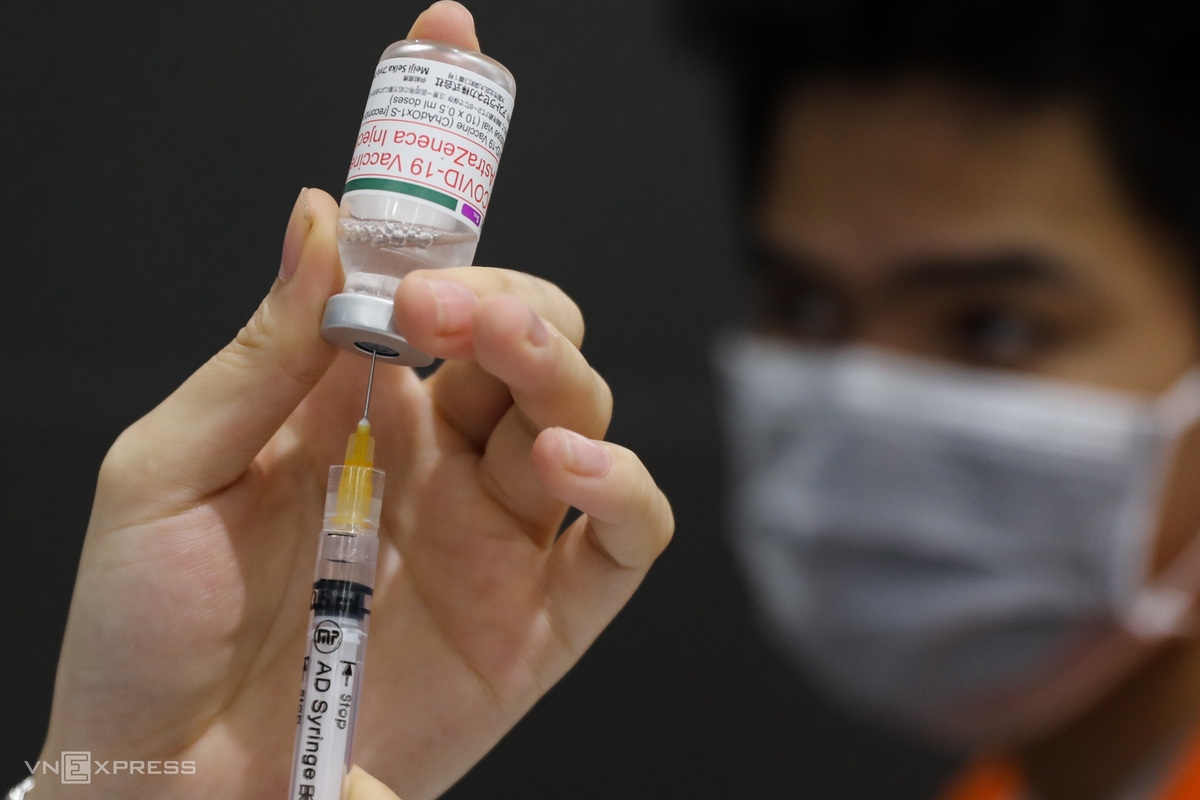 (Photo: VNE)
Medical personnel uses the Bristish-Sweden AstraZeneca vaccine for the rollout, with a dose of 0.5 ml per injection. One vial of the vaccine contains 12 doses.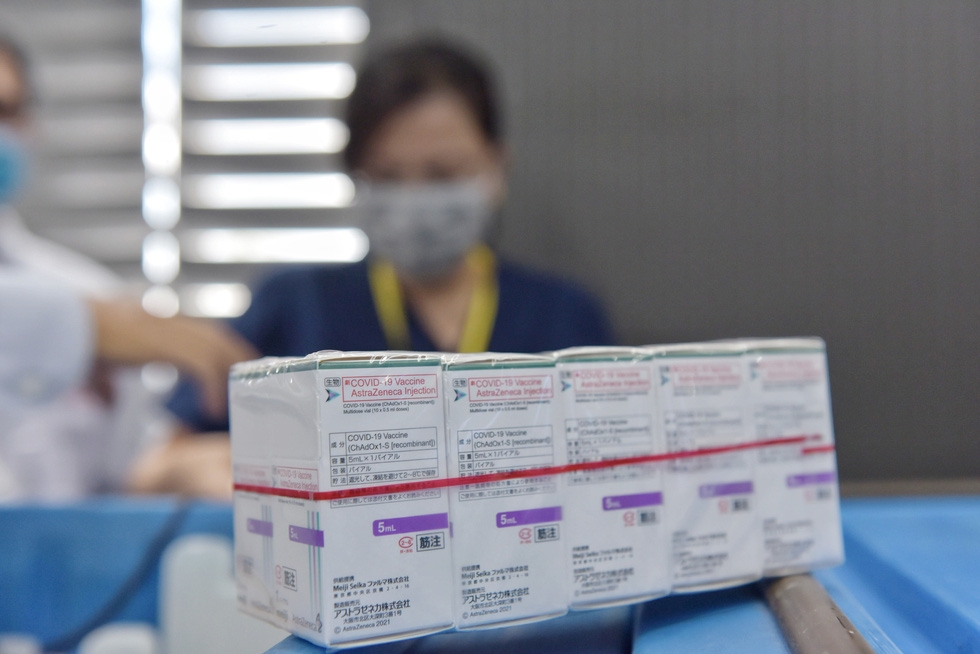 (Photo: Tuoi Tre)
The Ministry of Health had earlier urgently allocated most of the batch it got from Japan to HCMC, prioritizing industrial workers, frontline workers and other essential groups.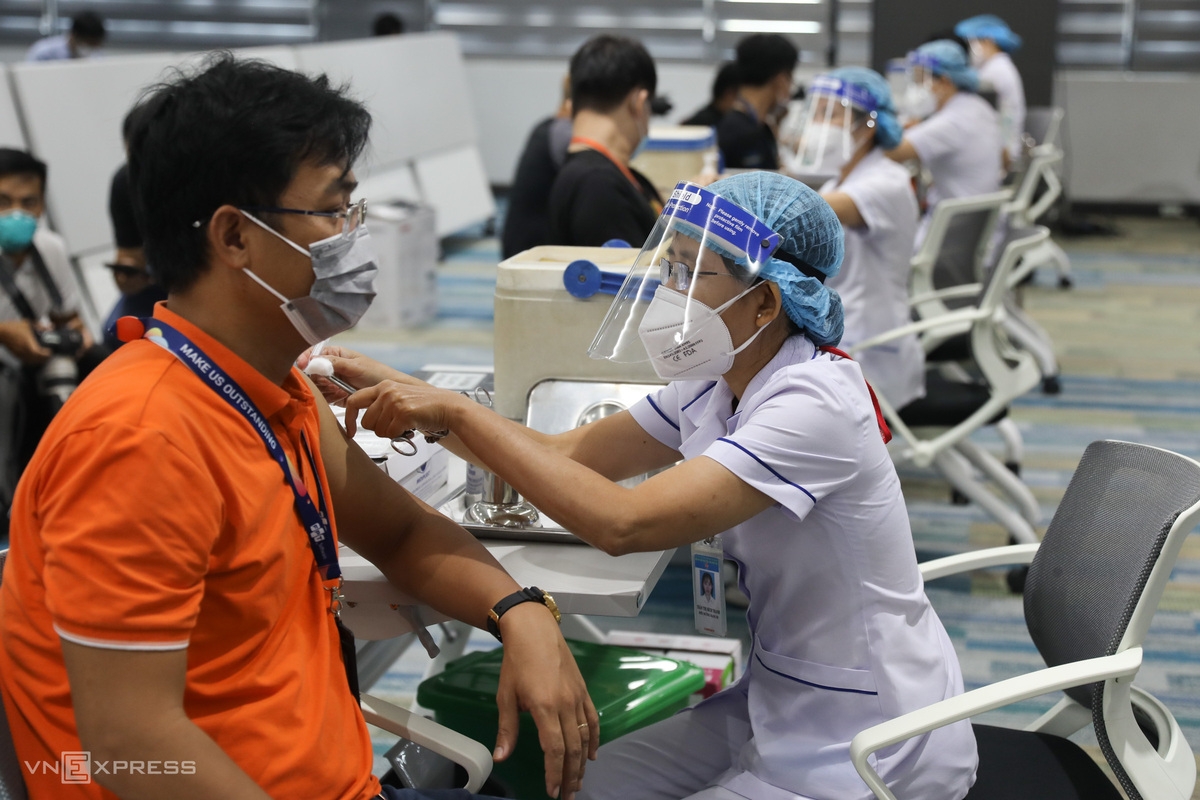 (Photo: VNE)
Tuan Trung, one of the first recipients, said "I have learned about possible post-infection reactions and prepared antipyretic. Tomorrow is Sunday, I can take a rest at home and wait for the symptoms to wear off."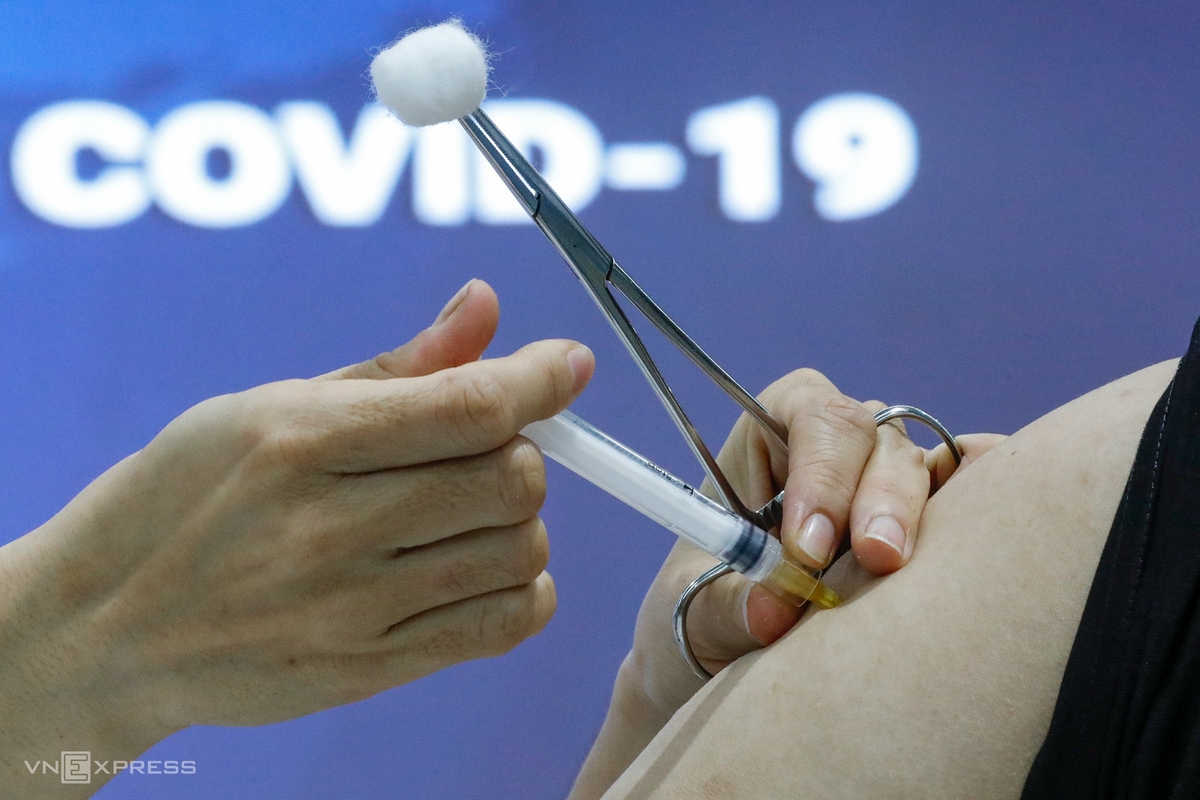 (Photo: VNE)
One injection takes around one minute.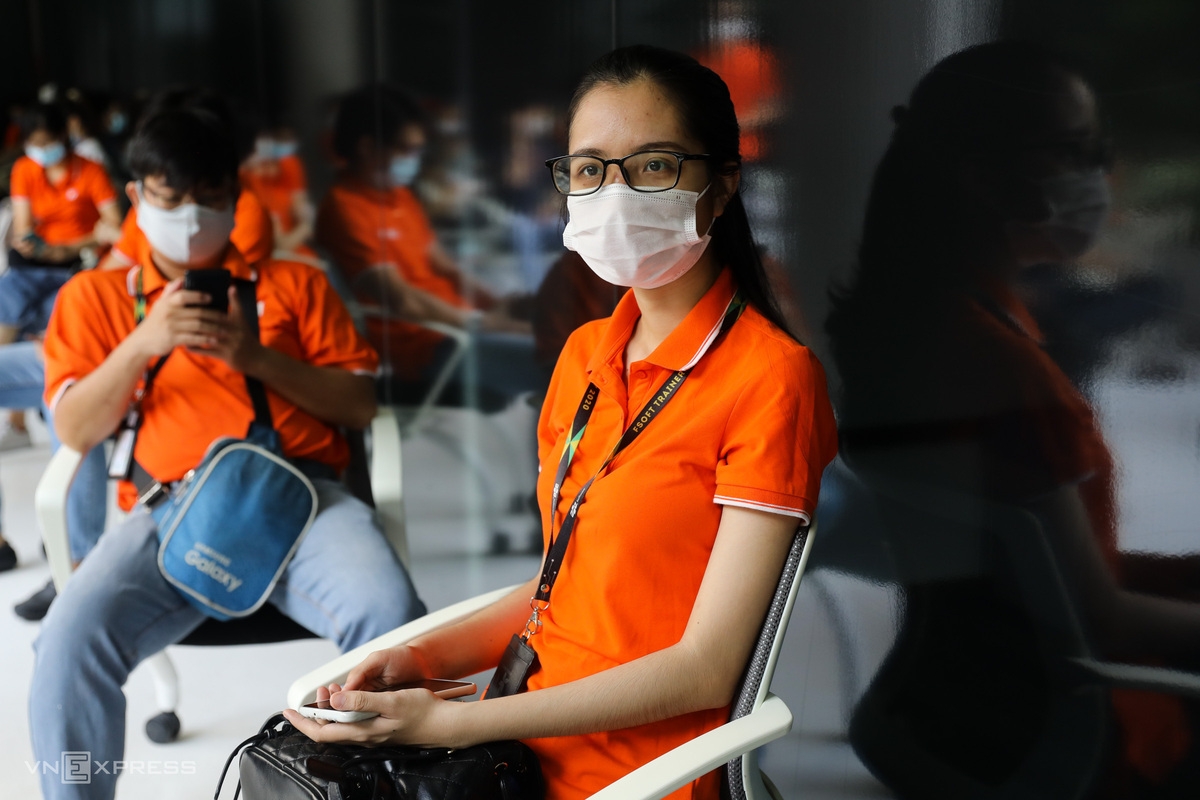 (Photo: VNE)
Recipients will stay in the post-injection room for 30 minutes to see if they experience any side effects. Common symptoms after Covid injection includes fever, fatigue, headache and chills.
"I feel quite secure after receiving the vaccine. I hope everyone will be immunized soon so that Vietnam can achieve herd immunity as soon as possible," Phan Vo Thuy Tien, aged 23, said.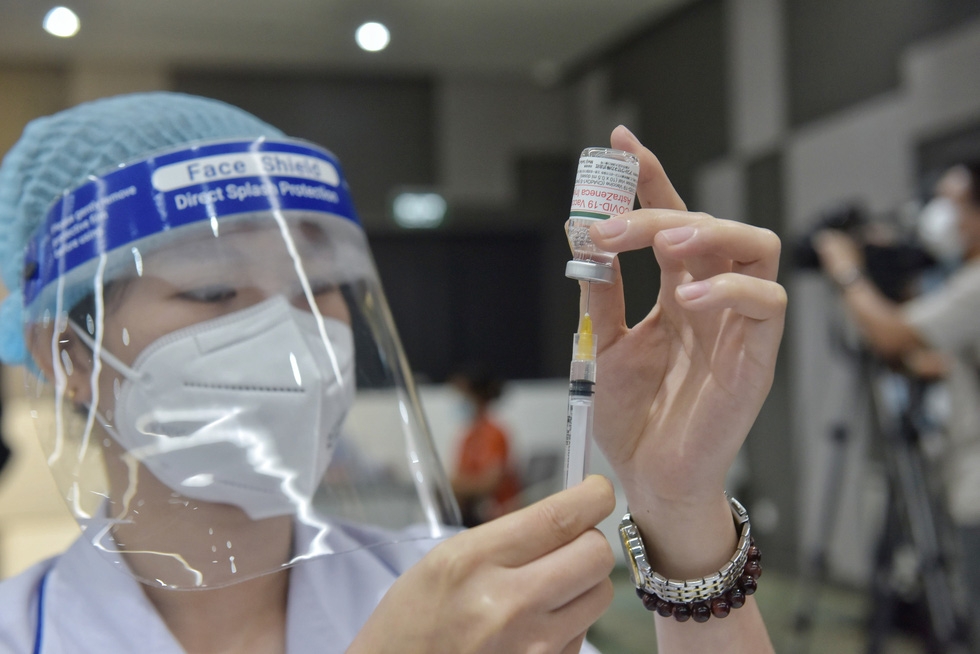 (Photo: Tuoi Tre)
"This Covid-19 vaccination campaign will be the largest in our history of immunization," said Health Minister Nguyen Thanh Long said at a meeting to implement the nationwide Covid-19 inoculation on the afternoon of June 15.
The campaign takes place after Vietnam has successfully negotiated to secure more than 120 million doses of Covid-19 vaccines from different sources including AstraZeneca, Pfizer, Moderna, Russia and Covax Facility, VNE reported.
As of June 15, more than 1.55 million Vietnamese people have been injected with the Covid-19 vaccine. 60,000 people of whom have completed two shots.
To reach herd immunity, Vietnam must vaccinate 70% of its citizens aged 18 and over, equivalent to 150 million doses.
To date, Vietnam has approved four types of Covid-19 vaccines including AstraZeneca, Sputnik V, Sinopharm and Pfizer for emergency use.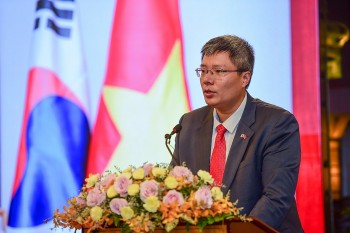 Viet's Home
Tran Hai Linh, member of the Central Committee of the Vietnamese Fatherland Front, chairman of the Vietnam-Korea Business & Investment Association (VKBIA) shared with the Vietnam Times about strengthening the capacity to promote Vietnamese culture to the world.