1.7 million Covid-19 vaccines arrive in Vietnam
The new batch, sourced via the global Covax facility, will be used in the country's third coronavirus vaccine rollout.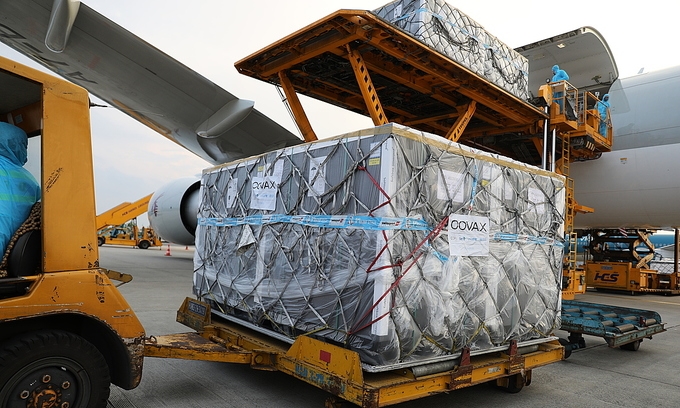 A container of the AstraZeneca Covid-19 vaccine distributed via Covax facility arrive at Noi Bai Airport in Hanoi, May 16, 2021. (Photo courtesy of UNICEF)
A total of 1,682,400 doses of the AstraZeneca vaccine, sourced via the global Covax facility, reached Hanoi on Sunday evening, the Ministry of Health has announced.
The batch has been transferred to the National Institute of Hygiene and Epidemiology for preservation and checking before being distributed to provinces and cities for rollout. All vaccine boxes are transported at a prescribed temperature of 2-8 degrees Celsius, according to Duong Thi Hong, deputy director of the institute. The shipment is part of 4.1 million doses committed in free support for Vietnam under the Covax facility.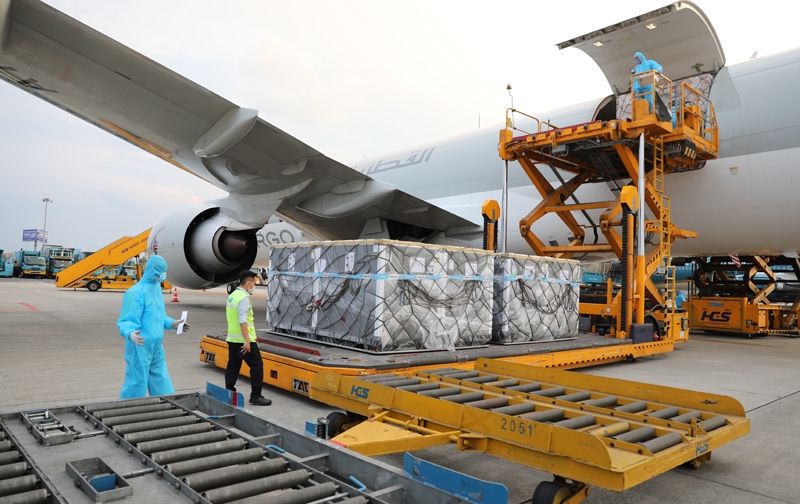 The vaccine arrives in Hanoi (Photo: UNICEF, Ministry of Health)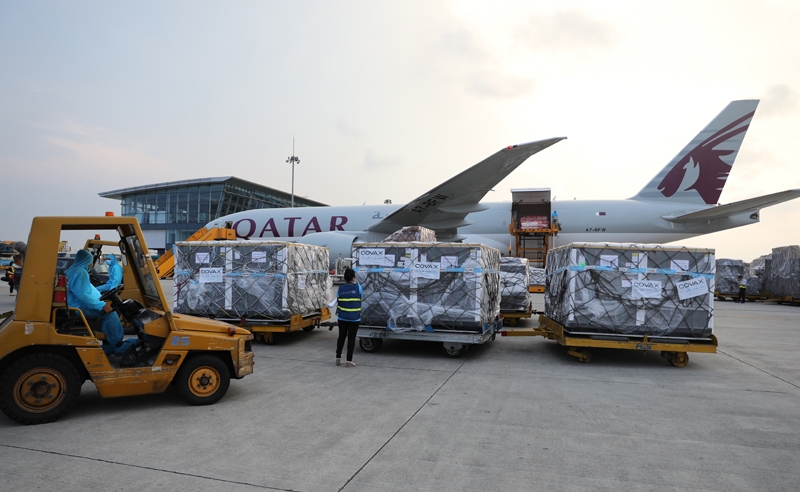 (Photo: UNICEF, Ministry of Health)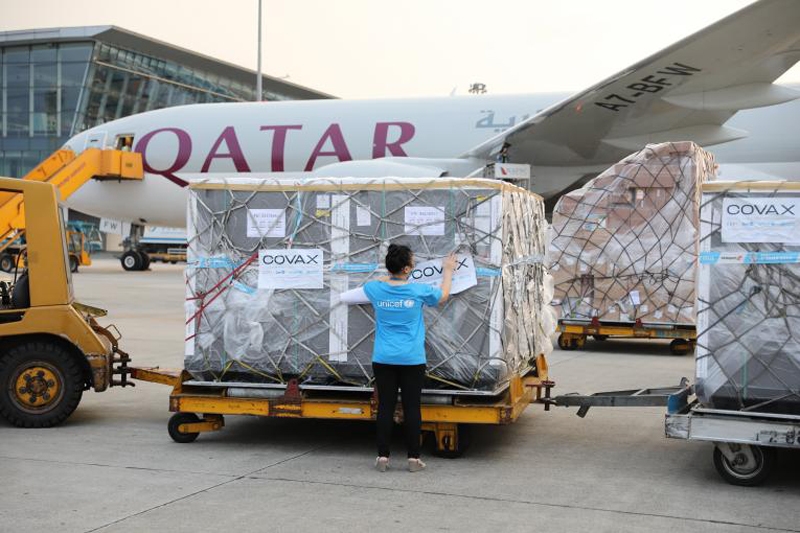 (Photo: UNICEF, Ministry of Health)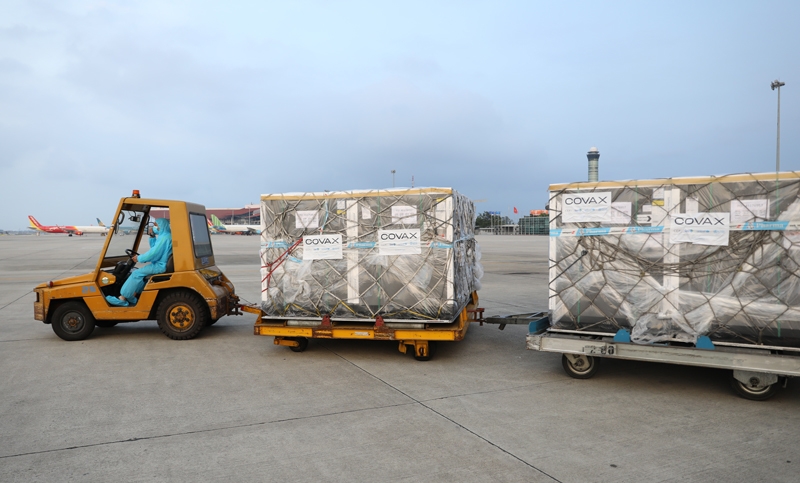 The vaccines are transported to refrigerated storage (Photo: UNICEF, Ministry of Health)
Vietnam is gearing up for the third phase of nationwide vaccination. The additional 1.7 million doses will help the health ministry expand coverage to new prioritized groups and give the second jab to those yet to be fully vaccinated.
Health Minister Nguyen Thanh Long last Friday morning called for all localities to quickly draw up vaccination plans.
"Safety will be a top priority," Long added.
Medical authorities will organize training courses on Covid-19 inoculation at all sites, focusing on screening and handing of post-vaccination reactions, Hong said. She emphasized that localities must go all out to ensure safety and avoid cross-infection at vaccination sites
"Prevention is better than cure," Professor Phan Trong Lan, director of the Pasteur Institute in Ho Chi Minh City, said at the meeting, citing that the pandemic had claimed 3 million lives worldwide. "Therefore, vaccination is absolutely necessary to boost community immunity, thereby preventing new outbreaks and the blockade state that many countries are imposing."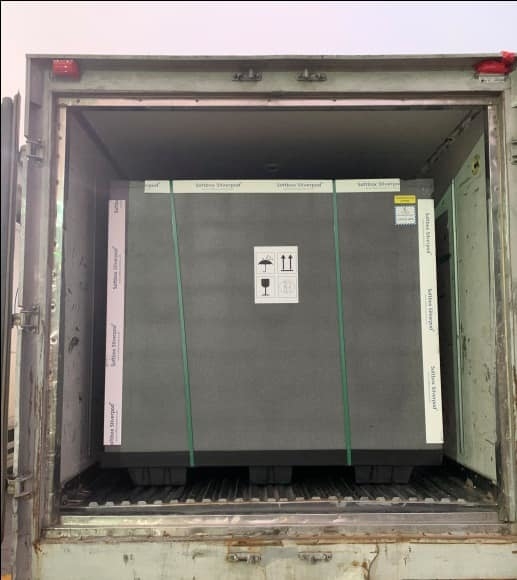 (Photo: UNICEF, Ministry of Health)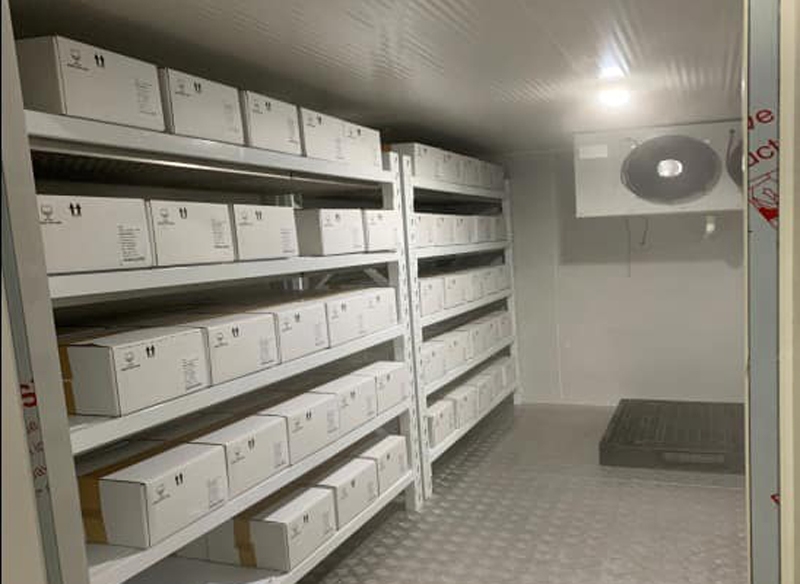 The vaccines are being stored at the National Institute of Hygiene and Epidemiology (Photo: UNICEF, Ministry of Health)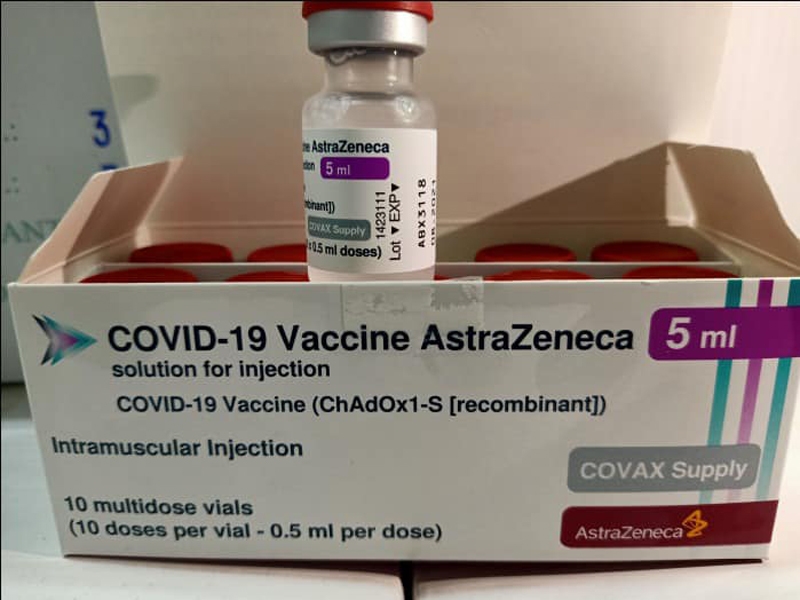 (Photo: UNICEF, Ministry of Health)
"The health ministry is trying to obtain more vaccines, and we expect to receive more by the end of 2021, but it won't be enough for community immunity," Deputy Prime Minister Vu Duc Dam said in a statement Tuesday. "At least from now until the end of 2021, Vietnam will have to take anti-Covid measures as if it had not received any vaccines."
The country will receive a total of 110 million doses by late 2021, including allocation from Covax, Astra Zeneca and Pfizer. The Ministry of Health has also purchased another 10 million doses from Covax under a cost-sharing mechanism. It is also negotiating with other vaccine sources, including Moderna, Johnson & Johnson, Sputnik V and Sinopharm.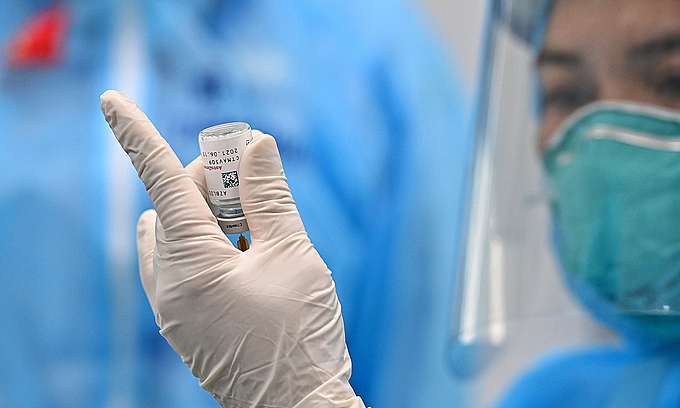 A nurse gets the AstraZeneca vaccine from a vial at the National Hospital for Tropical Diseases in Hanoi, March 2021. (Photo: VNE)
Nationwide vaccine rollout started on March 8. In late February, the health ministry purchased over 117,000 doses via Vietnam Vaccine JSC. Over 800,000 doses supplied by the Covax facility arrived in March. All the doses have been administered to prioritize individuals in 62 provinces and cities, including frontline medical personnel, the Steering Committee for Covid-19 Prevention and Control members, police and military forces.
The WHO said on Wednesday it was reviewing a proposal by one manufacturer in Vietnam to become an mRNA-based Covid-19 vaccine technology hub.
Earlier on May 11, VNA reported that Vietnam was seeking the transfer of mRNA technology to domestically manufacture Covid-19 vaccines as officials warned of supply issues until the end of the year. Vaccine makers have come under growing pressure to free up their patents to aid poor countries. BioNTech and other Covid-19 vaccine makers have said they were already transferring vital production knowledge to other parts of the world.
The health ministry today confirmed 37 new local Covid-19 cases linked to previously confirmed patients.
Vietnam has been coping with a new Covid-19 wave that broke out on April 27 and has so far seen 1,177 cases in 27 cities and provinces, with Tuyen Quang added to the list Sunday. Among the patients, 336 are in Bac Giang and 252 are in Bac Ninh.