India-Funded Quick Impact Projects Benefit 2 Vietnamese Localities
India's Quick Impact Projects support local development efforts in Vietnam by bringing direct benefits to grassroots communities and contribute to Vietnam's Sustainable Development Goals.
Indian Ambassador to Vietnam Pranay Verma recently has inaugurated two Quick Impact Projects (QIPs) in the north-central province of Nghe An and the central province of Thanh Hoa.
Indian Ambassador to Vietnam Pranay Verma; Chief of Office of the Indian Embassy in Vietnam Rajeev Kumar; representatives of the Department of Foreign Affairs of Nghe An province; local leaders visit the new building of the Ma Thanh Kindergarten in Yan Thanh district, Nghe An province.
He visited Nghe An province to inaugurate the new building with six classroom blocks at the Ma Thanh Kindergarten in Yan Thanh district, constructed with the grant assistance from Government of India under the Quick Impact Project (QIP) programme.
The construction started at the end of 2020, meeting the teaching needs of the students here.
The project contributes to the efforts of the local government in developing educational infrastructure at grassroots level.
The diplomat also visited Thanh Hoa province and inaugurated a new hall for specialized activities at Hoang Quy Secondary School in Hoang Hoa district constructed with Indian grant assistance under the QIP programme.
The new facility will assist the school in creating an archive of its history and achievements and will also house educational material for students to learn about the Indian culture and cultures of other countries.
At the inauguration ceremony at Hoang Quy Secondary School in Hoang Hoa district, Thanh Hoa province.
During the visit, Chairman of Thanh Hoa Provincial People's Committee, Do Minh Tuan hosted a lunch meeting for Ambassador, during which both sides discussed possibilities for wide-ranging cooperation.
Vice Chairman of Thanh Hoa Provincial People's Committee, Mai Xuan Lien was also present.
In Thanh Hoa, there was a joint venture FDI project from India, the Artemisinin factory for export by Vedic Fanxipan Pharmaceutical Co., Ltd. with an investment of about USD 4.3 million. Two-way export turnover is also having new developments with the main export items being clothes, shoes, plywood, plastic beads.
Recently, some Indian investors have conducted a survey and intend to invest in a pharmaceutical project in Thanh Hoa.
Chairman of the Provincial People's Committee wishes that the Indian side pays attention and support to Thanh Hoa province by proposing and recommending to investors to soon make a decision to implement this project. The province is committed to providing the best support in administrative procedures, creating the most favorable conditions for investors to implement the project.
Tuan also hopes that the diplomatic relationship between Thanh Hoa and India will continue to develop better with specific economic, cultural and diplomatic plans. Taking advantage of the 50th anniversary of Vietnam - India relations, Thanh Hoa province hopes that the two sides will hold an India week with cultural exchange events, investment promotion, yoga performance so that Thanh Hoa province and India will have more opportunities to interact and establish deeper ties.
Chairman of the Provincial People's Committee Do Minh Tuan received and worked with the Indian Ambassador to Vietnam.
For his part, Ambassador Verma was impressed with the locality not only in terms of area size and population, but also because of development indicators and contribution to Vietnam's GDP.
Currently, India has also implemented a QIP project in Hoang Hoa district and hopes that this will be a foundation for the two sides to strengthen cooperation in various fields, especially information technology, pharmaceuticals, and medical equipment.
India has a Revolving Fund with an annual contribution of USD 250,000 for Quick Impact Projects in Vietnam for development of community infrastructure under the Mekong Ganga Cooperation framework.
The QIPs mostly cover upgradation of physical infrastructure such as roads, local community centres, social infrastructure such as in the education, health, sanitation or community development sectors. The short gestation projects are aimed to directly benefit locals, with immediate and visible results.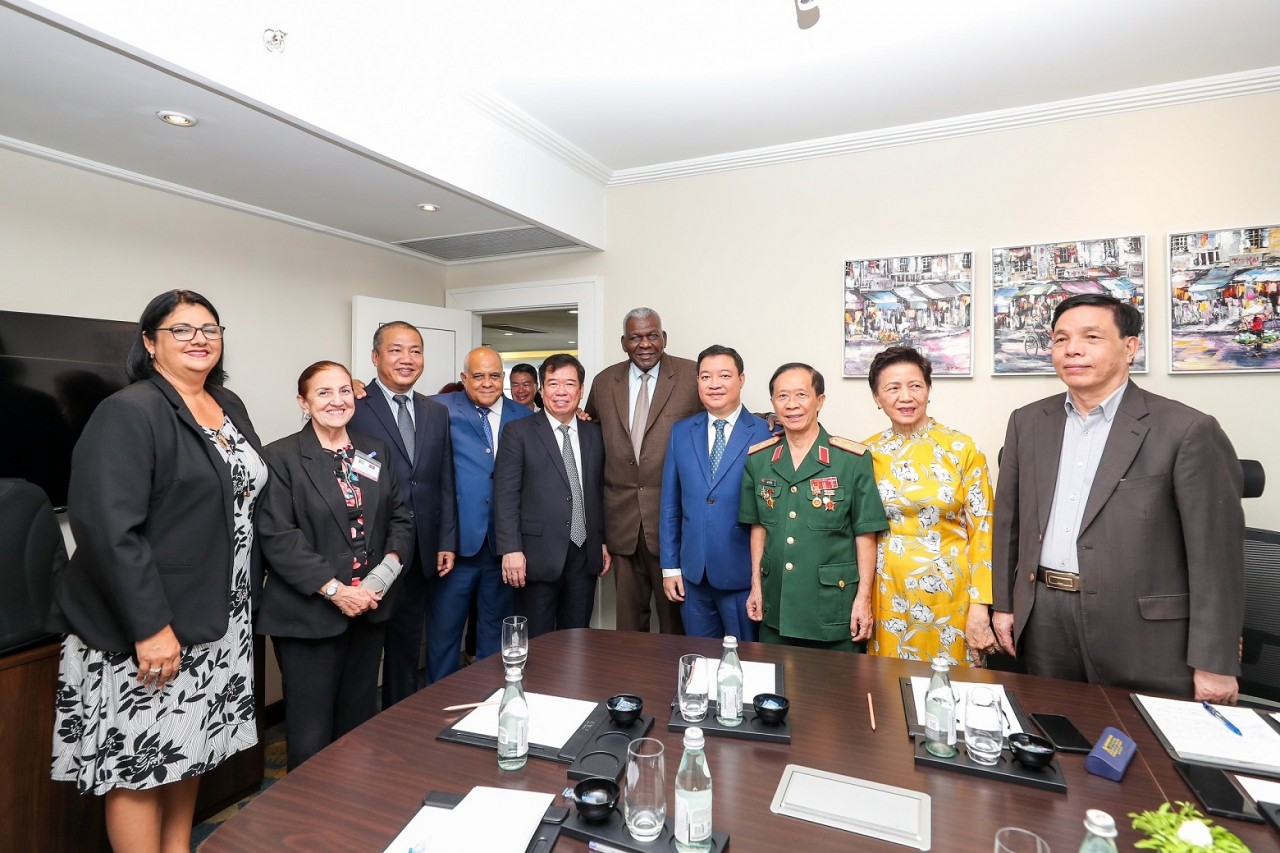 Friendship
President of the National Assembly of People's Power of Cuba Esteban Lazo Hernandez emphasized that Vietnam - Cuba is always united and faithful because they are one family.
September 27, 2023 | 15:11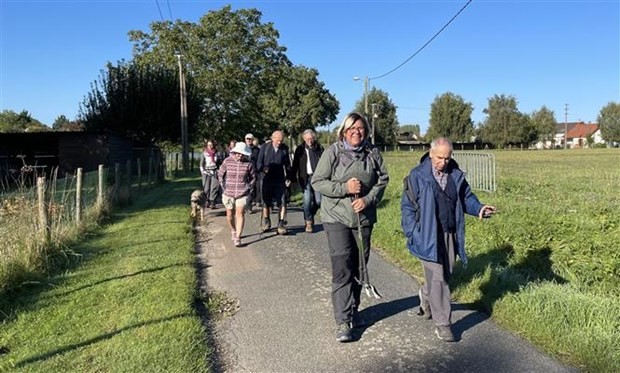 Friendship
The Children's Walk For Hope is a virtual event that will be held globally recently.
September 27, 2023 | 14:54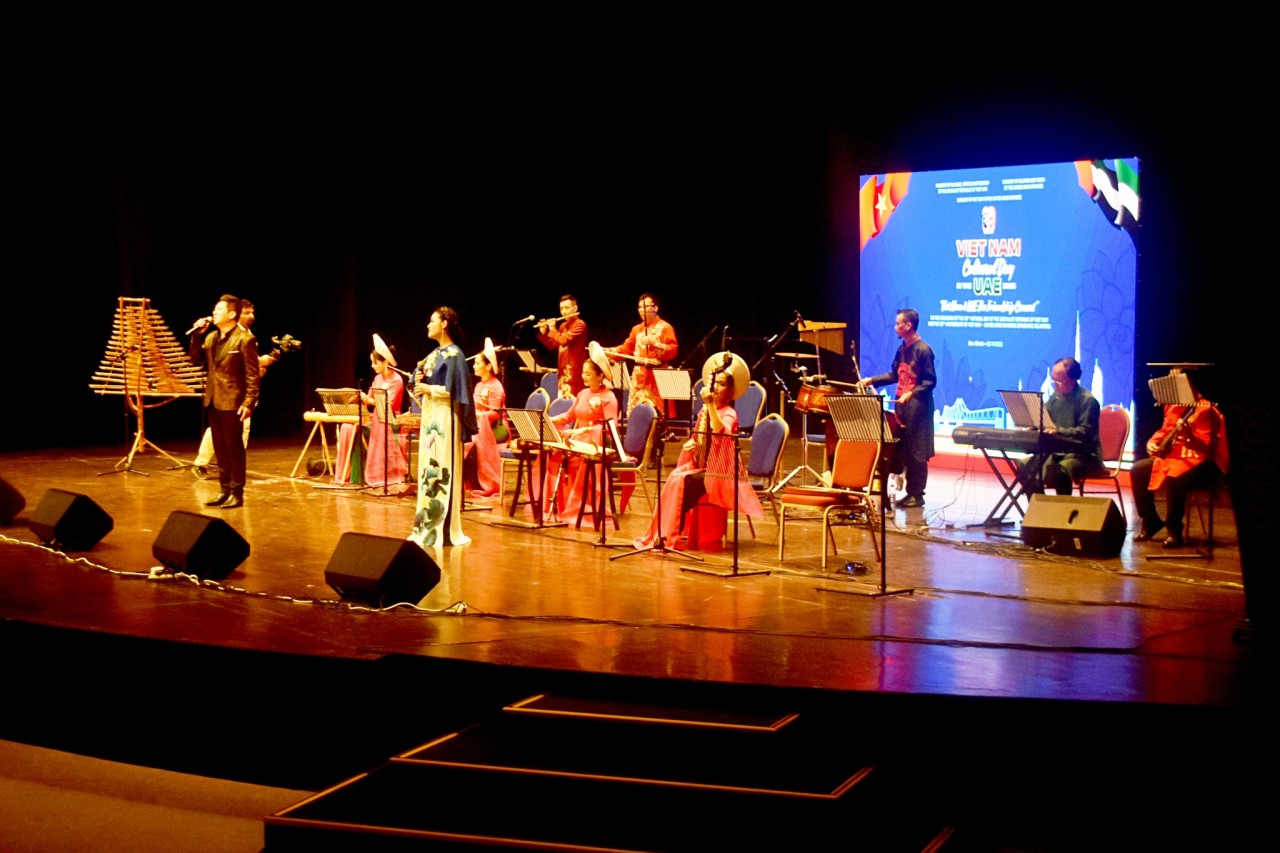 Friendship
A special art performance was held in the capital Abu Dhabi, gathering leading artists from Vietnam and the United Arab Emirates (UAE).
September 27, 2023 | 14:01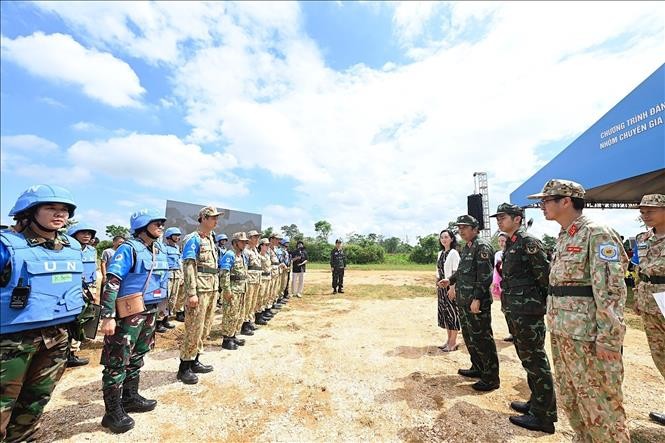 Friendship
Japan and representatives of State members of ASEAN Defence Ministers' Meeting Plus (ADMM-Plus) valued the preparations of Vietnam in hosting the Competency Evaluation Program for Prospective UN Peacekeepers (CEPPP) as well as outcomes of the program.
September 27, 2023 | 07:53