According to The New Indian Express, a group of monkeys attacked a lab technician in Uttar Pradesh's Meerut and snatched blood samples of suspected COVID-19 patients and ran away triggering panic in the area.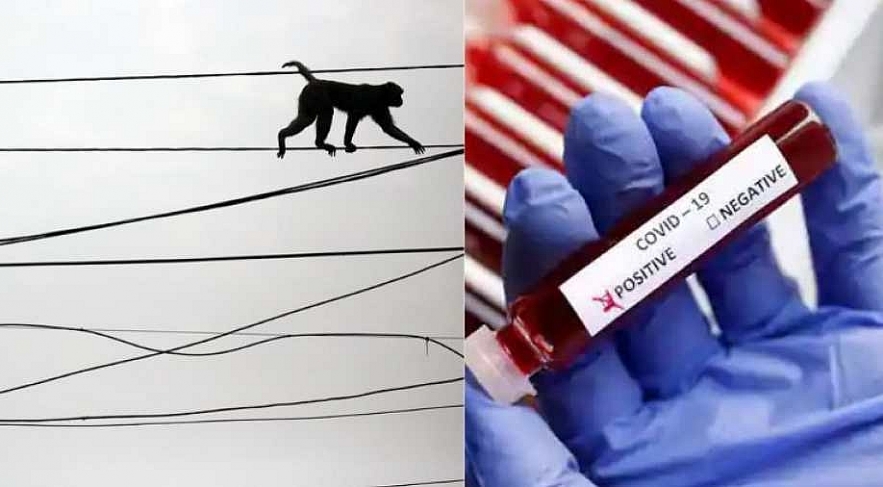 Monkey steals COVID 19 sample Photograph:( Reuters )
The incident happened on Thursday when a lab assistant working with the Covid-19 facility of the hospital was carrying blood samples due for testing, Dr. Dheeraj Baliyan, medical superintendent of Lala Lajpat Rai Memorial Medical College and Hospital, told CNN.
S.K. Garg, head of the hospital, told a local newswire that the samples were blood samples, and not the swabs usually taken to test for Covid-19. Garg said that the samples belonged to people who had tested positive for Covid-19 but were taken as part of routine blood tests for the patients.
The monkeys climbed the trees with the samples and threw them after chewing the packets, Baliyan added.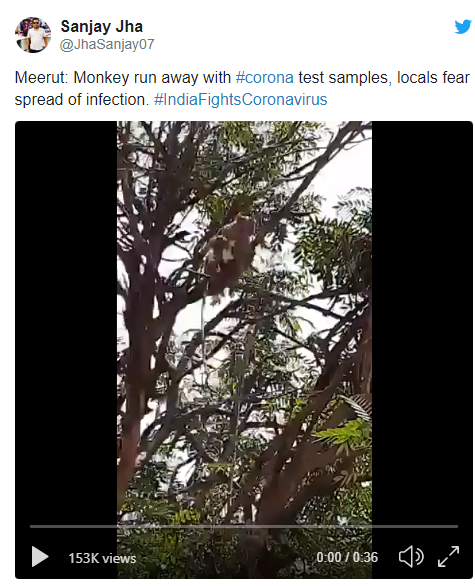 The video shows a monkey chewing COVID-19 blood samples posted by Sanjay Jha on Twitter
The medical superintendent confirmed to CNN that no individual came into contact with the samples, and the hospital authorities have sanitized the area and disposed of the samples snatched by the monkeys.
The medical college authorities have set up an inquiry into the issue and the lab technician has been asked to give an explanation as to why he was engrossed in making a video of the incident rather than informing the authorities, The New Indian Express reported.
According to The Guardian, coronavirus has been detected in animals, though there has been no confirmation that the disease can be passed to humans from them.
India's coronavirus death toll passed that of neighboring China on Friday, with 175 new deaths in 24 hours taking the total to 4,706, according to official data.
India, home to some of the world's most densely populated cities and a creaking healthcare system, is emerging as a new hotspot with record jumps in new cases in recent days.
In many rural areas, farmers regularly lose crops to monkey populations and have demanded local governments intervene to check their populations.
Lonicera Vu