Indonesia protests against China ship in its waters
Jakarta lodges protest with Beijing after Chinese coastguard ship spends two days in its exclusive economic zone.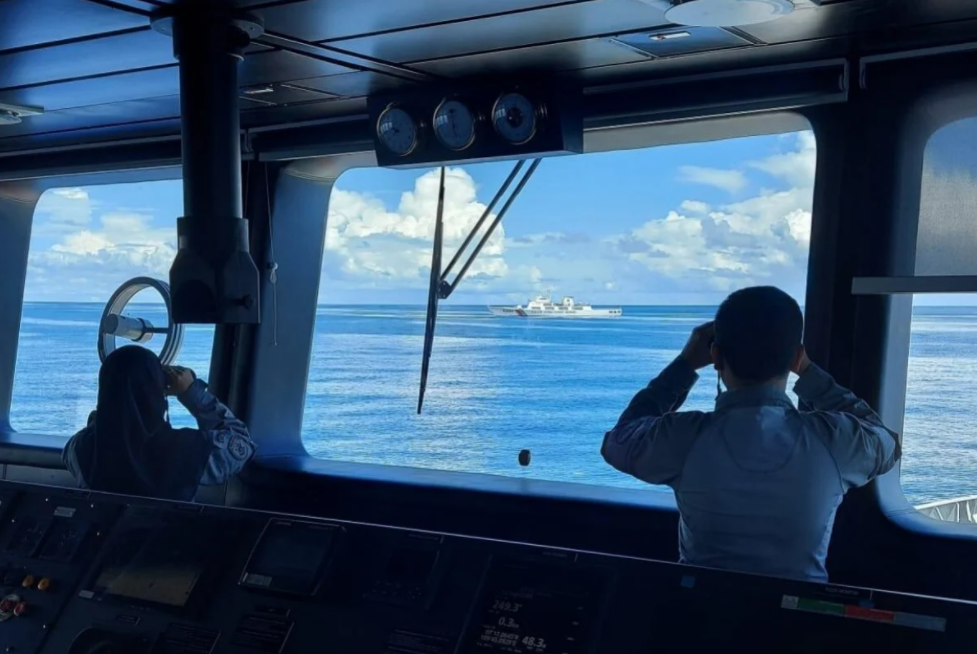 The Indonesian Maritime Security Agency monitors the Chinese coastguard vessel. (Photo: Indonesian Maritime Security Agency)
Jakarta has protested against the intrusion of a Chinese coast guard ship into the Southeast Asian archipelago's waters, Indonesia's Foreign Ministry said Monday.
The Chinese vessel, identified as CCG 5204, was seen Saturday in North Natuna waters, Indonesia's exclusive economic zone near the Riau Islands province. The incident is the latest in a string of incursions into the country's EEZ by Chinese coastguard ships and fishing vessels, South China Morning Post reported.
"Following the issue, the ministry on Sunday communicated with Chinese representative in Jakarta to request clarification," spokesman Teuku Faizasyah told AFP on Monday. "The Ministry re-emphasized to the Chinese representative that there's no overlapping between Indonesia's exclusive economic zone and China's waters."
The Indonesian maritime security agency said the ship insisted it had been patrolling China's so-called "nine-dash line", an area claimed by Beijing but contested by its neighbors. The maritime security agency said the ship left the area on Monday.
The latest incident comes just days after Chinese Defence Minister Wei Fenghe paid a courtesy call to Indonesian Defence Minister Prabowo Subianto in Jakarta. Indonesia had used the meeting to reiterate it was "committed to dialogue and peaceful resolution in the South China Sea". Collin Koh, a research fellow at the Institute of Defence and Strategic Studies, said the incident was "a challenge" to Indonesia.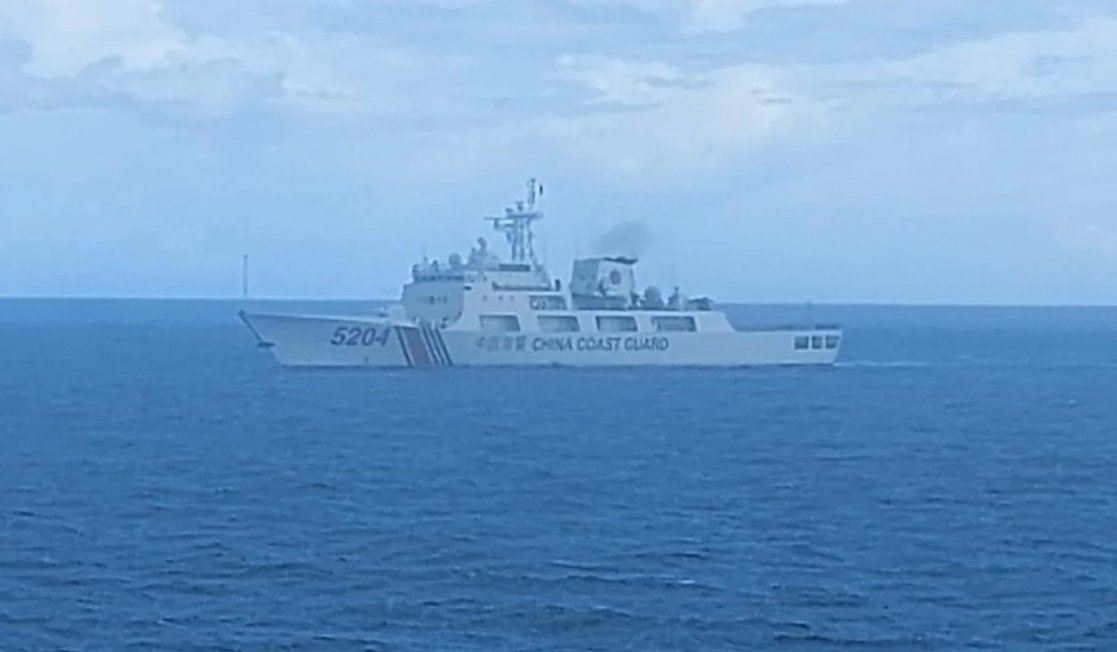 The Chinese coastguard vessel in waters around Indonesia's Natuna Islands. (Photo: Indonesian Maritime Security Agency)
Indonesia's position on Bien Dong Sea disputes
Indonesia does not consider itself a party to the South China Sea dispute, but Beijing claims historic rights to areas overlapping Indonesia's EEZ around the Natuna Islands. Beijing demarks its claims on maps with a nine-dash line. Indonesia rejects China's nine-dash line claim saying it contravenes the UN Convention on the Law of the Sea.
According to Maritime Executive, the Indonesian government has long stated its principal interest in the dispute is to maintain peace and security in the region by acting as an honest broker. But this hasn't stopped China seeking to enmesh Indonesia in its own vision for the South China Sea.
"As China in recent years has moved to assert its jurisdictional claims within the nine-dash line, the presence of Chinese coastguard vessels and Chinese fishing boats in waters off the Natuna Islands has increased. It's thus become more normal for China, though very unwelcome for Indonesia," said Ian Storey, senior fellow at the ISEAS-Yusof Ishak Institute.
Indonesia, the world's largest archipelago nation, is trying to stop foreign vessels fishing in its waters, saying it costs the economy billions of dollars annually, Barrons cited.
World
Here are seven that stand out in a world tipping towards recession and higher inflation: Vietnam, Indonesia, India, Greece, Portugal, Saudi Arabia and Japan