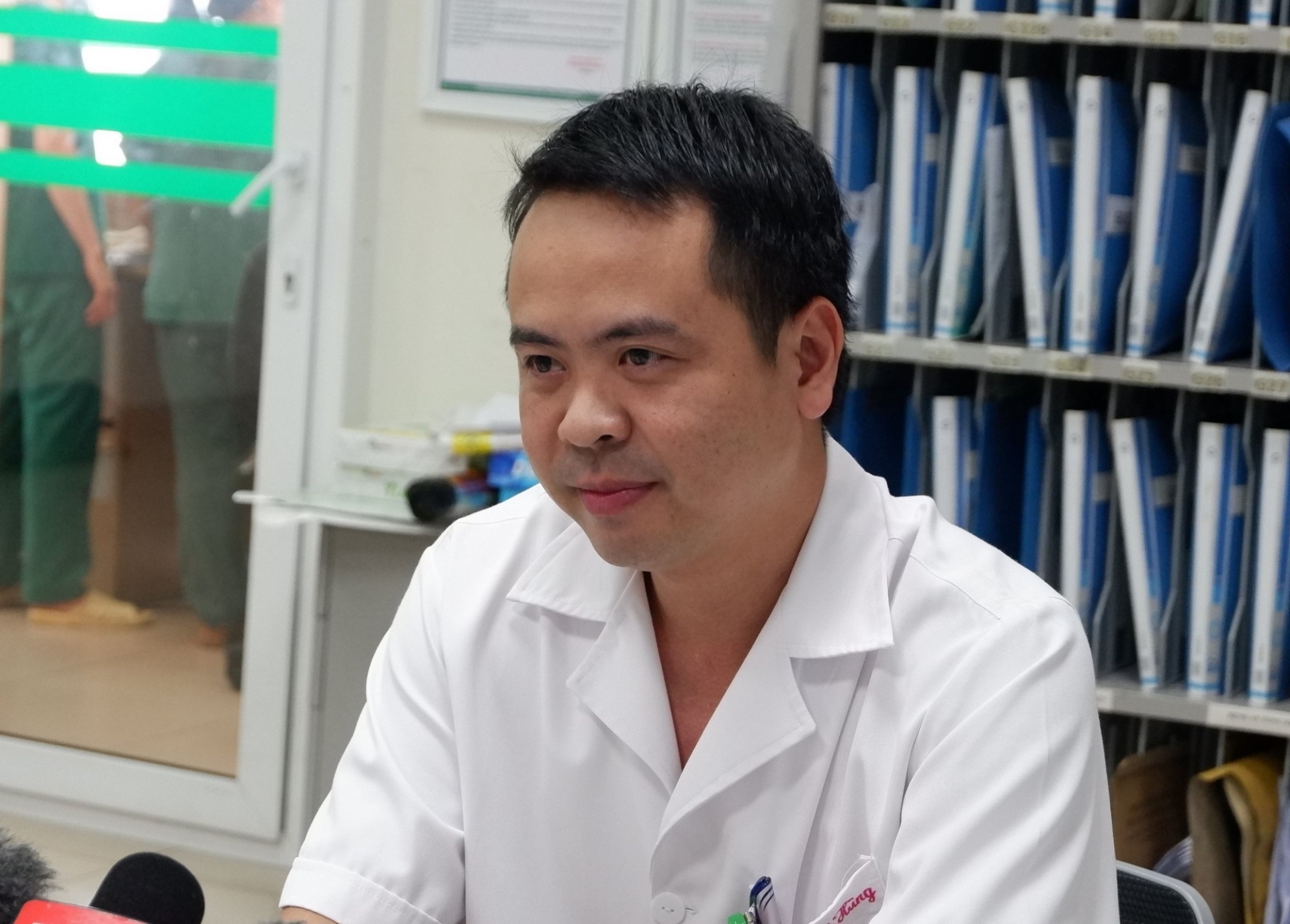 Dr. Than Manh Hung, one of the two main doctors on the special flight (Photo: Vietnamnet)
Dr. Than Manh Hung, Deputy Head of Emergency Department of the Central Tropical Disease Hospital, is one out of the four doctors and nurses who directly supported the on-board. All have extensive experience in handling emergency cases.
As reported by Vietnamnet, the repatriate journey last for 30 hours, including over 20 hours onboard. On the flight back to Vietnam, 15-16 patients developed fever, several others experienced shortness of breath due to the change in air pressure. Except for these two developments, which were both well-managed by the on-flight medical crew, the repatriate flight went safely as expected.
"Knowing there might be half of the returnees might carry the virus, we were all nervous. Now that the flight was a success, we breath a sigh of relief", Dr. Hung recalled.
The repatriate flight carrying 219 returnees from Equatorial Guinea is considered highly contagious given a large number of positive patients and narrow plane space.
"We'd prepared ourselves for the worst-case scenario that we might contract the virus. However, we were all determined and willing to try our best for the challenging mission", the doctor said.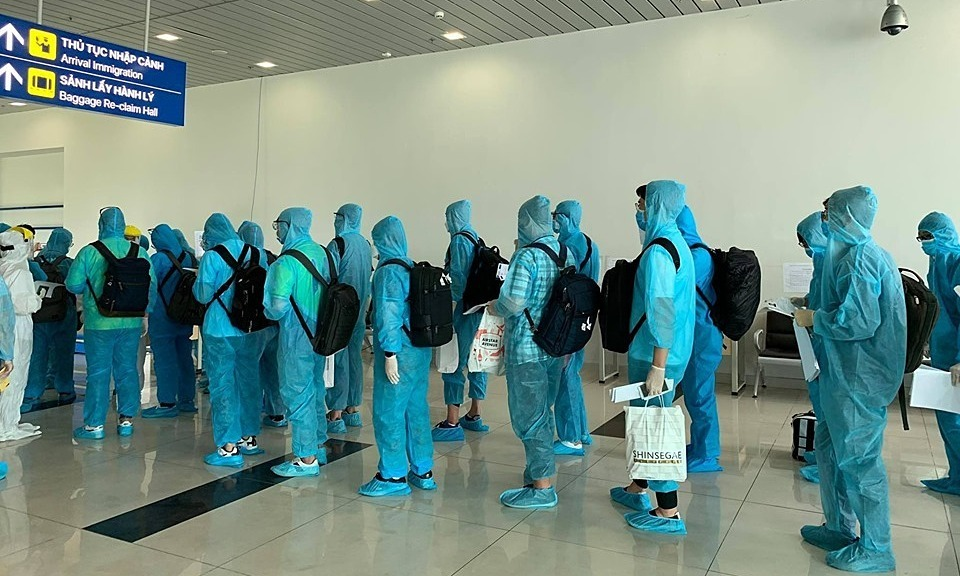 The non-COVD-19 returnees in Vietnam (Photo: Vietnam Times)
Medical supplies are placed readily available before the flight
According to Dr. Hung, although his family understood the busy and dangerous nature of his profession in COVID-19, they couldn't hide their anxiety about his participation on the flight this time.
"I've tried to stop them from such feeling. I know they are always of great concern about my health", the doctor smiled.
Meanwhile, nurse Truong Van Truong who also accompanied the 219 returnees home, said he took the mission without their family knowing.
The repatriate flight taking Vietnamese nationals from Equatorial Guinea took off with more medical equipment than usual due to the record number of COVID-19 patients. Before entering the plane, all returnees were categorized into different groups, with severe patients placed onto the upper row for prompt treatment in case any incident occurred.
"This is the fist repatriate flight with such a large number of COVID-19 patients. We had done it with our highest spirit, all for the patients and the safety of the community", Dr. Hung said.
Vietnam reports its first fatality from COVID-19 July 31 afternoon. The victim is a 70-year-old man who tested positive for coronavirus in July 27. The old man has underlying diseases before contracting the virus, his health condition got worse quickly and finally succumbed to the coronavirus.
Da Nang is currently the new epicenter of Vietnam with a growing number of new community infections reported, over a period of three months without any transmission in the community. The city now has 80 new COVID-19 cases. Meanwhile, Vietnam's accumulative cases stay at 509.
Jasmine Le