World news today: All White House staff required to wear face masks
World news today May 12: The White House has ordered staff to wear masks at all times except while working at their desks following several high-profile White House staffers tested positive for nCoV. Meanwhile, China's Wuhan city has ordered officials to test its entire population of 11 million people after several new infections reported for the first time since its lockdown was lifted.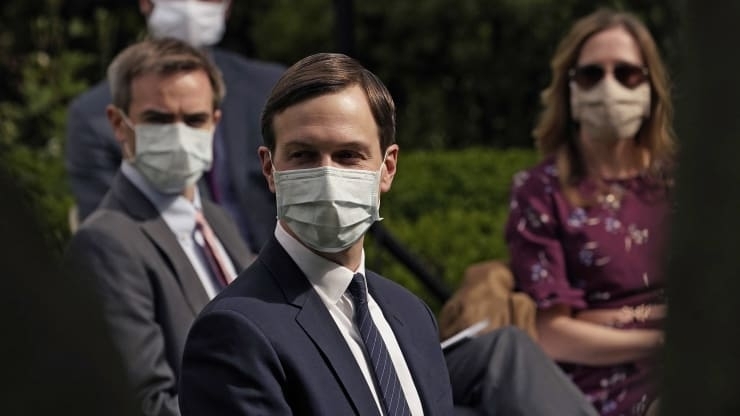 (Photo: Getty Images)
White House requires staff to wear face masks
The White House has ordered staff to wear masks at all times except while working at their desks, a change in protocol that comes after several high-profile White House staffers tested positive for COVID-19, Forbes reported.
The White House also made some smaller changes, including displaying signs encouraging social distancing at entryways and asking aides during routine temperature checks if they are experiencing symptoms, according to officials. Monday's email said that West Wing staff members were "not required to wear a facial covering while at their desk if they are appropriately socially distanced from their colleagues."
In the last week, Vice President Mike Pence's press secretary, Katie Miller, tested positive for the virus, as well as one of President Donald Trump's valets, who was in close contact with the First Family. Pence on Sunday denied reports that he was self-isolating to avoid contracting the virus.
Wuhan will test all 11 million of its residents for coronavirus in 10-day span
Wuhan has ordered officials to test its entire population of 11 million people after the central Chinese city where the coronavirus pandemic began reported new infections for the first time since its lockdown was lifted, Bloomberg reported.
All districts in the city have been told to submit a plan laying out how they will prepare to conduct testing of everyone under their purview within 10 days, according to a document from Wuhan's anti-virus department cited in Chinese state media reports. The plans should prioritize the testing of vulnerable groups and areas like residential compounds, the document is cited as saying.
Six locally transmitted cases, reported on May 10 and 11, were found in people already under quarantine classed as being asymptomatic before testing positive, according to the local government. All six cases emerged from a single residential compound in Wuhan and were the first new infections found in the city since its lockdown was lifted on April 8.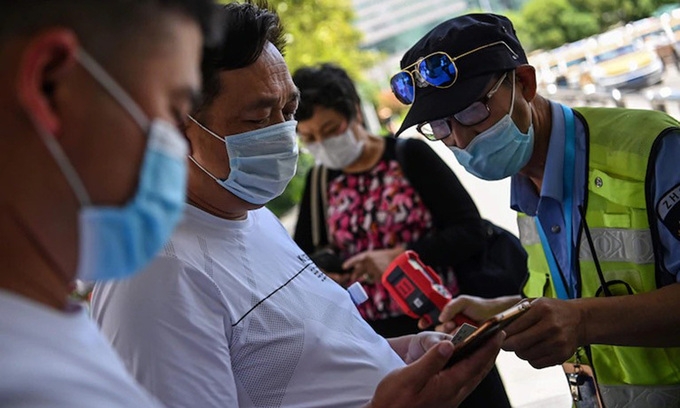 (Photo: AFP)
The ambitious plan to test everyone in Wuhan reflects China's anxiety over a resurgence of the virus, which it managed to stamp out through draconian restrictions that locked down hundreds of millions of people at its peak in February. Wuhan was sealed off from Jan. 23 until April 8 in a months-long ordeal that saw scores die as the local health system became overwhelmed.
Although the new cases in Wuhan are few and appear under control, they serve as a reminder of the risk China faces as it tries to reopen an economy that has seen its worst contraction since 1992.
WHO calls for 'extreme vigilance' as countries exit lockdown
The World Health Organization on Monday hailed dwindling COVID-19 infection rates and deaths in some countries, but called on nations to show "extreme vigilance" as they begin loosening their restrictions.
"The good news is that there has been a great deal of success in slowing the virus and ultimately saving lives," WHO director-general Tedros Adhanom Ghebreyesus told a virtual briefing.
WHO emergencies chief Michael Ryan meanwhile hailed the gradual lifting of the lockdowns as a sign of "hope". But he cautioned that "extreme vigilance is required."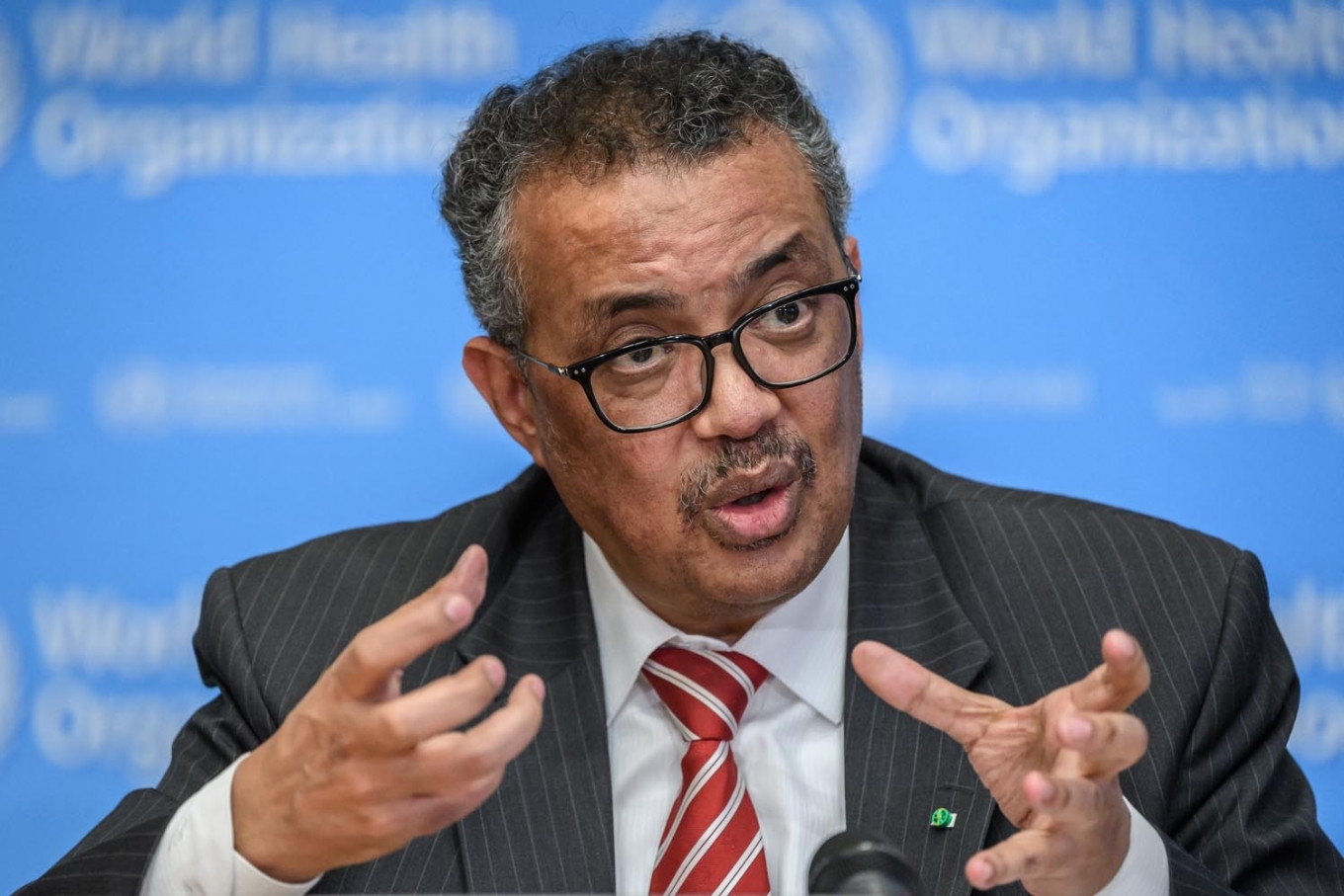 WHO Director Tedros Adhanom Ghebreyesus (Photo: Jakarta Post)
Ryan urged countries to boost their public health responses, ensuring they can identify fresh cases, and trace and isolate all contacts, which he said could help "avoid a major second wave".
But he warned that while "many countries have made very systematic investments in building up their public health capacities during the lockdowns, others have not.", Jakarta Post reported.
WHO Director General Tedros Adhanom Ghebreyesus told the same briefing that lifting restrictions was "complex and difficult" and that the "slow, steady lifting of lockdowns" was key to protecting lives and livelihoods.
Those Who Purchased Tao Heung Holdings (HKG:573) Shares Five Years Ago Have A 71% Loss To Show For It
Statistically speaking, long term investing is a profitable endeavour. But along the way some stocks are going to perform badly.
To wit, the Tao Heung Holdings Limited (HKG:573) share price managed to fall 71% over five long years. That's an unpleasant experience for long term holders. And we doubt long term believers are the only worried holders, since the stock price has declined 37% over the last twelve months. Shareholders have had an even rougher run lately, with the share price down 19% in the last 90 days. This could be related to the recent financial results - you can catch up on the most recent data by reading our company report.
During the five years over which the share price declined, Tao Heung Holdings's earnings per share (EPS) dropped by 9.5% each year. This reduction in EPS is less than the 22% annual reduction in the share price. This implies that the market is more cautious about the business these days. The less favorable sentiment is reflected in its current P/E ratio of 8.22, according to Simply Wall St.
The image below shows how EPS has tracked over time (if you click on the image you can see greater detail).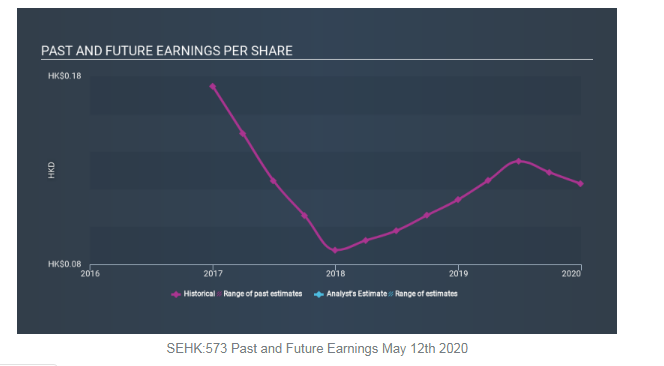 (Photo: Captured)
What About Dividends?
It is important to consider the total shareholder return, as well as the share price return, for any given stock. The TSR is a return calculation that accounts for the value of cash dividends (assuming that any dividend received was reinvested) and the calculated value of any discounted capital raisings and spin-offs. It's fair to say that the TSR gives a more complete picture for stocks that pay a dividend. As it happens, Tao Heung Holdings's TSR for the last 5 years was -59%, which exceeds the share price return mentioned earlier. And there's no prize for guessing that the dividend payments largely explain the divergence!
A Different Perspective
We regret to report that Tao Heung Holdings shareholders are down 31% for the year (even including dividends) . Unfortunately, that's worse than the broader market decline of 7.8%. Having said that, it's inevitable that some stocks will be oversold in a falling market. The key is to keep your eyes on the fundamental developments. Unfortunately, last year's performance may indicate unresolved challenges, given that it was worse than the annualised loss of 16% over the last half decade. We realise that Baron Rothschild has said investors should "buy when there is blood on the streets", but we caution that investors should first be sure they are buying a high quality business. I find it very interesting to look at share price over the long term as a proxy for business performance. But to truly gain insight, we need to consider other information, too. For example, we've discovered 2 warning signs for Tao Heung Holdings (1 is concerning!) that you should be aware of before investing here.
Jerry Stiller, legendary comedian and 'Seinfeld' actor, dies at 92
Jerry Stiller, who for decades teamed with wife Anne Meara in a beloved comedy duo and then reached new heights in his senior years as the high-strung Frank Costanza on the classic sitcom "Seinfeld" and the basement-dwelling father-in-law on "The King of Queens," died at 92, his son Ben Stiller announced Monday.
"I'm sad to say that my father, Jerry Stiller, passed away from natural causes," his son said in a tweet.
Vulture says his death "was one of the finest yellers in sitcom history".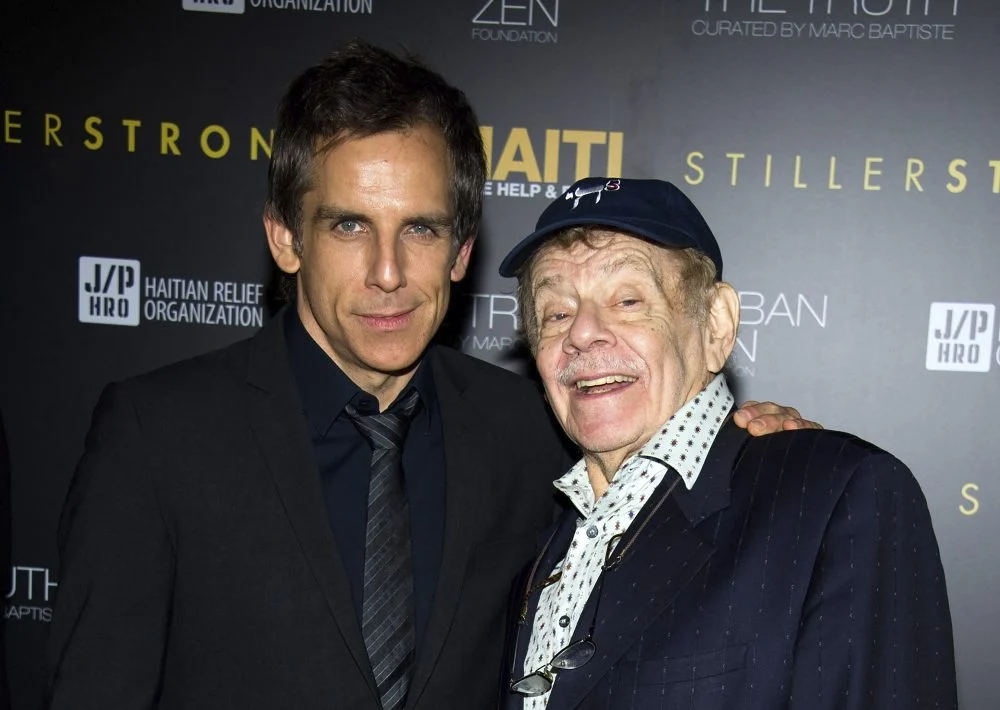 Ben Stiller, left, and his father Jerry Stiller arrive at the Help Haiti benefit honoring Sean Penn hosted by the Stiller Foundation and The J/P Haitian Relief Organization in February 2011 in New York. Charles Sykes/Associated Press
Jerry Stiller was a multi-talented performer who appeared in an assortment of movies, television spots, wroted autobiography, "Married to Laughter," about his 50-plus year marriage to soul mate and comedic cohort Meara, as reported by AP.
Stiller earned a 1997 Emmy nomination for his indelible "Seinfeld" performance.
Stiller was considerably quieter and reflective in person than in character — although just as funny. The son of a bus driver and a housewife, Stiller grew up in Depression-era Brooklyn. His inspiration to enter show business came at age 8, when his father took him to see the Marx Brothers in the comedy classic "A Night at the Opera."
'Ink Master' Star Daniel Silva Arrested After YouTuber Corey La Barrie Dies in Car Crash
Silva was arrested in the death of YouTuber Corey La Barrie, who was a passenger with him in a car crash in Los Angeles on Sunday night, according to TMZ. It was La Barrie's 25th birthday, Variety said.
As reported by Daily Mail, Silva was allegedly in the driver's seat and did not suffer life-threatening injuries in the wreck. Witnesses say he had been drinking prior to getting in the vehicle.
Both men were taken to a Los Angeles hospital, however, La Barrie's mother Lissa Burton said in an Instagram post that he died at the scene. Silva has reportedly been treated for a hip fracture, the Independent reported.
La Barrie was a YouTuber with over 300,000 subscribers and had participated in collaborations with other popular YouTubers, including David Dobrik.
Silva is a tattoo artist who has been featured on "Ink Master" several times. He had built a sizable following on social media, with more than 1 million Instagram followers.
International Nurses Day at Sunderland's School of Nursing
To share in the success of all our student nurses, graduates, academic staff and health partners, the University is joining the celebrations for International Nurses Day 2020, highlighting the impact our nurses are having on our Sunderland, London and overseas campuses and within their various health settings.
The International Council of Nurses (ICN) leads the global celebrations on May 12; the anniversary of the birth of nursing pioneer Florence Nightingale. The theme this year focuses on the "true value of nurses to the people of the world".
Sue Brent, Head of the School of Nursing and Health Sciences at Sunderland, said: "We are incredibly proud of all our students who have committed everything to our programmes and deserve every bit of our support to maintain that commitment and succeed". Sue Brent, Head of the School of Nursing and Health Sciences at Sunderland, told Sunderland Magazine, adding that the school is proud to join colleagues across the globe today in celebrating the incredible work nurses do; now more than ever before as they play a key role in helping to fight the coronavirus pandemic.
"On this International Nurses Day I want to extend a hand of thanks and appreciation to all the wonderful nurses out there, who work hard every day, always putting their patients first".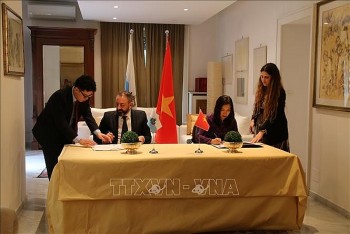 Friendship
The two countries will continue promoting cooperation to enhance growing ties between the two countries based on the good friendship since they established diplomatic relations in 2007.