Smart coronavirus contact tracing apps bring hopes to the world
As the COVID-19 pandemic rages, technologists everywhere have been rushing to build apps, services, and systems for contact tracing: identifying and notifying all those who come in contact with a carrier.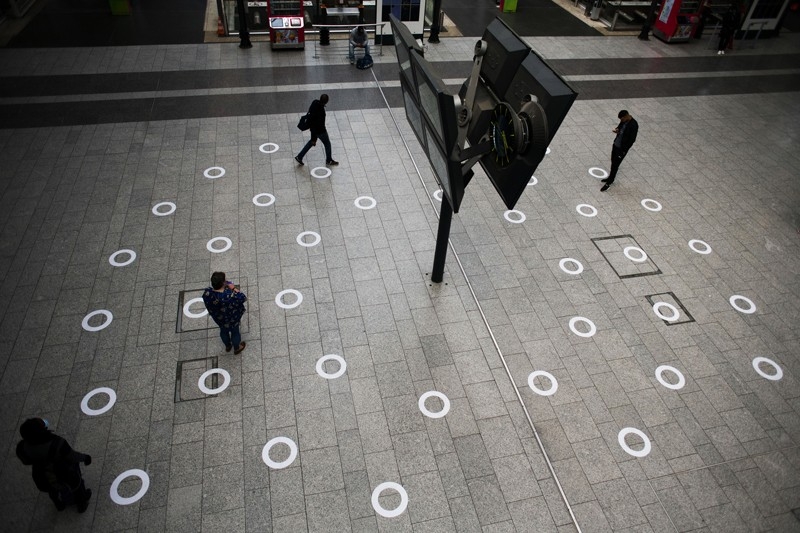 Governments hope of easing lockdowns on being able to quickly identify people who might have been exposed to the virus. Photo: Bloomberg/Getty
Smartphone-based contact-tracing apps attract attention from governments and scientists
According to the Nature Research journal, as the global fight against the COVID-19 pandemic continues, much of the world is pinning its hopes of easing lockdowns on being able to quickly identify people who might have been exposed to the virus. But such 'contact tracing' is generally a laborious, slow process that relies on in-person interviews and detective work. Enter the smartphone: a new breed of app aims to automate the process of retracing a person's movements to find people they might have infected — and possibly notify those people at the earliest possible stage.
Recently, authorities of European countries announced that they are going to apply the latest apps which having big advantages over earlier ones as they work on Apple's iPhone, one of the most popular smartphones in Europe, and do not rely on centralized databases that could compromise privacy, reported Reuters on June 04. Accordingly, Switzerland, Latvia, and Italy, among many other countries, have opted for Bluetooth short-range radio for their apps, based on technology from Apple and Google that securely logs exchanges on the smartphones of people who have been near each other.
Around 30% of smartphones in Europe run on Apple's iOS operating system, with nearly all of the rest using Google's Android. Together they consist of almost 99% of the world's smartphones (Source: Reuters).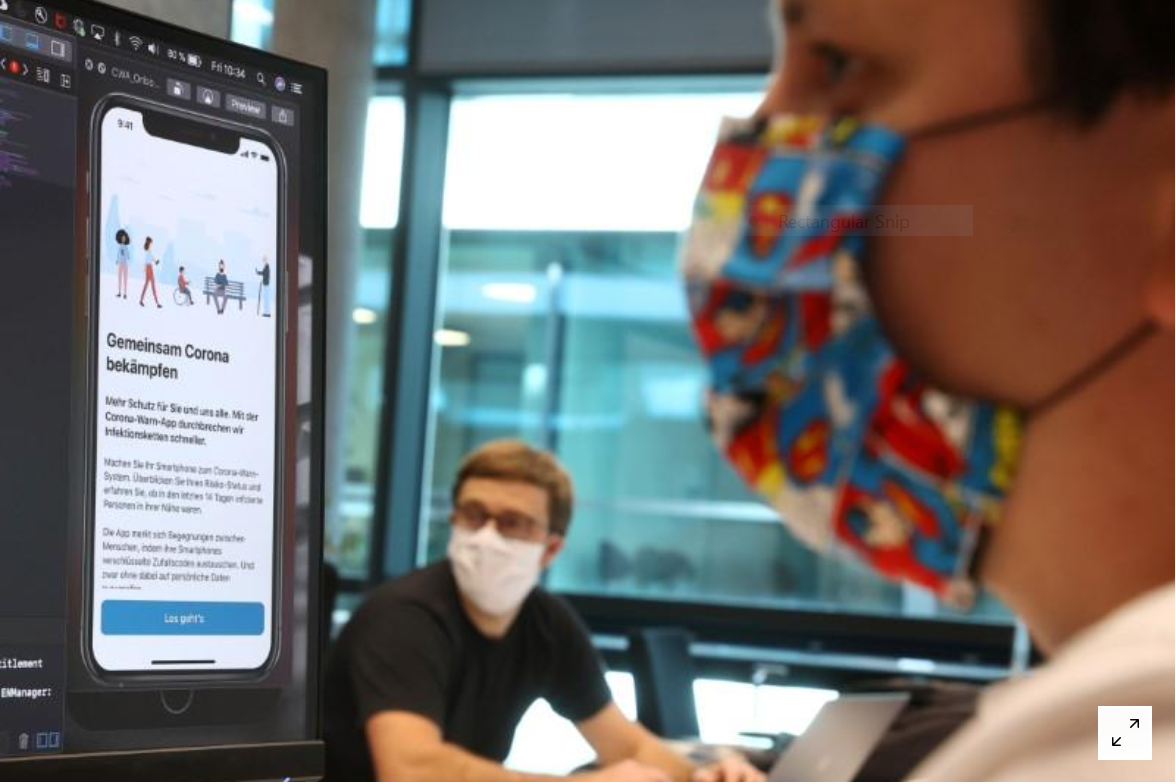 Developers of software giant SAP work on the German government official COVID-19 tracing App at the SAP headquarters in Walldorf, Germany. Photo: REUTERS
Ingmars Pukis, a board member at the mobile network operator LMT said that the critical challenge will happen if the second wave of coronavirus re-attacks in the coming days. "We hope we will be ready with sufficient functionality and penetration to manage a future outbreak," said Pukis, cited by Reuters.
It is seen that a number of countries have launched or plan contact tracing apps using either Bluetooth or location-tracking technology to notify people quickly of possible coronavirus exposure, with China, South Korea, and India, to name a few, using more invasive approaches. Several other countries, including Estonia, Finland, Ireland, and Portugal, are working on similar decentralized apps.
Apple and Google said to Reuters that, they released their toolkit for Bluetooth apps in May and there are 23 countries had sought access to it, with the recognition of Singapore and Australia as early adopters who are considering shifting to their joint standard.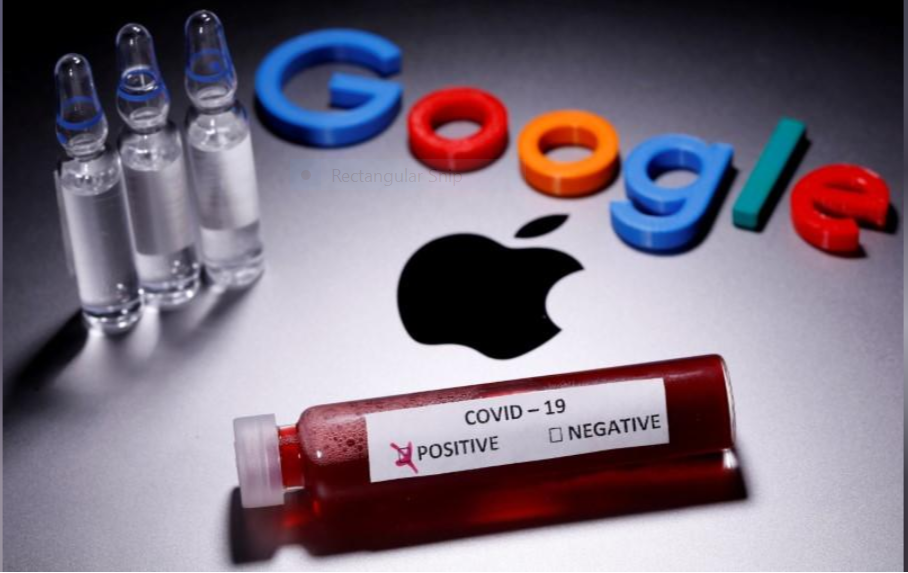 Google and Apple are joining hands for building apps for their users to fight against the coronavirus. Photo: Reuters
The Australian government in May launched a smartphone app called COVIDSafe to find and alert the contacts of people infected with the coronavirus. "The more people who download this important public health app … the sooner we can safely lift restrictions and get back to business and do the things we love", declared Prime Minister Scott Morrison in a press release, referred by Science Mag. As a result, two million people downloaded it in the first 24 hours it was available.
"The app makes a lot of sense - for example in churches, clubs, and sports teams. It can help quickly to contain super-spreading events", Michael Zettel, Austria chief at consulting group Accenture, told Reuters about the useful application of the app.
"It's very appealing—that you have an app that does all this work … and does it quickly," said Hannah Clapham, an epidemiologist at the National University of Singapore Saw Swee Hock School of Public Health. However, she warns that an app can't replace the work of human contact tracers. "I hope that it works. But I worry that we think it's going to save us", Hannah added.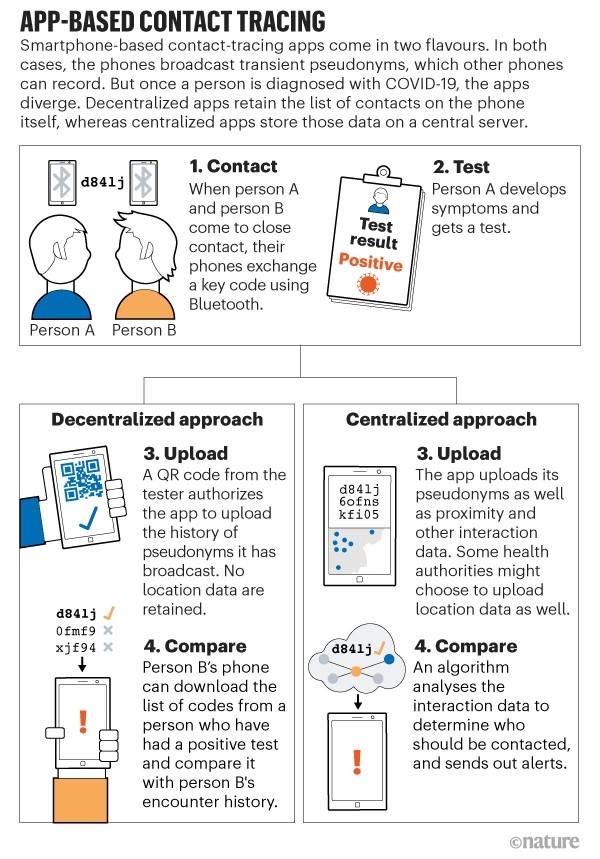 This is how the smartphone-based contact-tracing apps work. Photo: Nature
Concerns still there
According to Science Mag, app-based contact tracing is appealing in part because the coronavirus' spread is so stealthy. While infected people can transmit the virus for days before they develop symptoms, and it can take several more days for public health investigators to learn about a case and confirm it with testing, digital apps can help with faster outcomes.
"By the time you get the data, you have a couple of days to chase people down," said C. Jason Wang, a health policy researcher at Stanford University who is working with health departments on their COVID-19 response. But if smartphones could detect when two users are close enough to share the virus, an app could alert one person as soon as the other gets sick—even if those people are strangers who just happened to sit in adjacent subway seats. "The technology response is absolutely necessary," Wang says, "and it needs to be fast."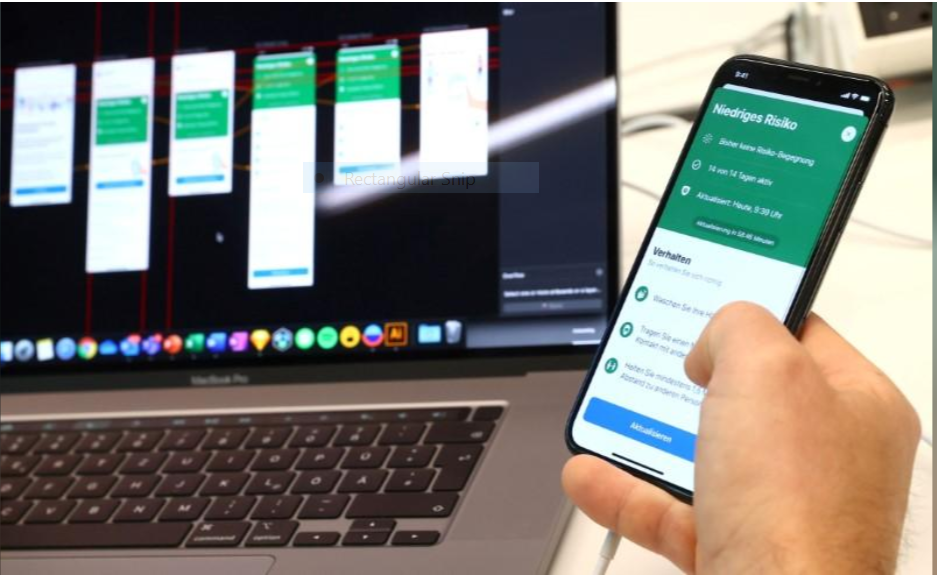 Developers are testing the app. Photo: Reuters
However, many scientists keep raising their concerns about this kind of digital solution.
TraceTogether app was developed by Singapore's health ministry and technology agency, which have received massive applauds from the publicity. However, as analyzed by experts from the Nature Research journal, by it exposed one glaring technical limitation to this general approach: because of the privacy measures imposed on Bluetooth function by Apple's operating system, for the app to be useful, iPhones must remain unlocked all the time with the app open, a major inconvenience and a drain on the battery.
Another key practical challenge to phone-based contact tracing is making accurate measurements of how close two devices are. Signal strength can vary on the basis of the orientation of the phone and whether it is in your hand or in your pocket, says Daniel Weitzner, a leader of the PACT group at MIT. "We're going to need information besides just the Bluetooth signal strength to make those measurements work right," he shared with Mark Zastrow, the reporter of Nature Research journal.
Science Mag conducted a number of interviews with scientists to find out further information regarding this issue. "It looks very messy," Douglas Leith, a computer scientist at Trinity College Dublin, spoke of recent data he collected using a version of Singapore's Bluetooth-based TraceTogether app. He and Trinity computer scientist Stephen Farrell found that when people sat across a table from each other, signal strength was much lower if their phones were in their pockets than if they set the phones on the table. Sometimes, the strength of the signal increased as people moved farther apart—potentially because of reflection off of metal surfaces such as supermarket shelves. Leith worries Bluetooth-based apps will fail to alert people of risky encounters and flood them with false alarms.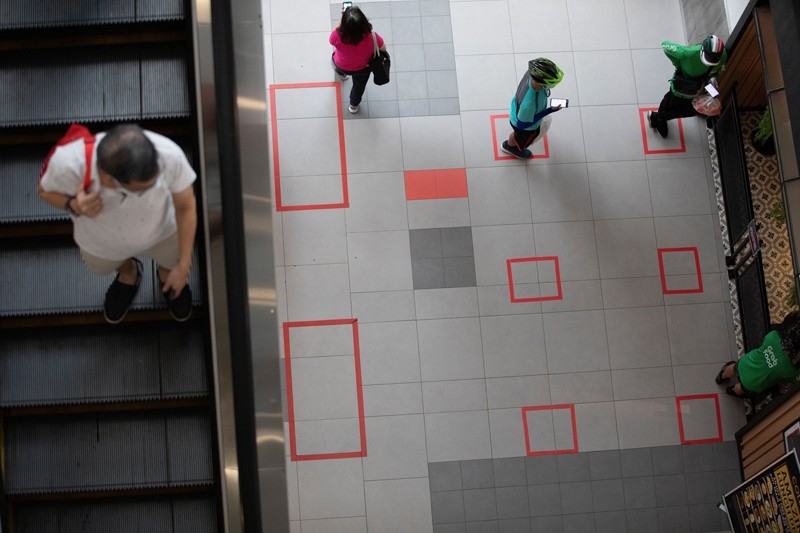 In Singapore, more than one million users have downloaded a contact-tracing app. But in any random encounter between two people, there is only a 4% chance that both will have the app. Photo: EPA-EFE/Shutterstock
Ensuring enough people download the app to make it effective is another critical concern. Singapore's TraceTogether team said that 1.1 million people had downloaded its app - roughly one-fifth of Singapore's population. But that means there's just a 4% chance that any two given people will have the app, limiting its efficacy. One recent study of 2,612 Americans, by a team including Kreps, reports "widespread reluctance" to embrace smartphone-based contact tracing. Only about one in four respondents (27%) "expressed willingness to download a hypothetical app with GPS location tracking, while 32% were willing when the app was described as using non-location-tracking Bluetooth technology", the team reported. According to a report in The New York Times, only about 3% of the population of North Dakota had downloaded that state's Care19 app as of late April.
According to Nature Research journal, apps also obviously exclude anyone who doesn't own a smartphone — who are often among those most vulnerable to COVID-19, such as older people, children, and migrant workers.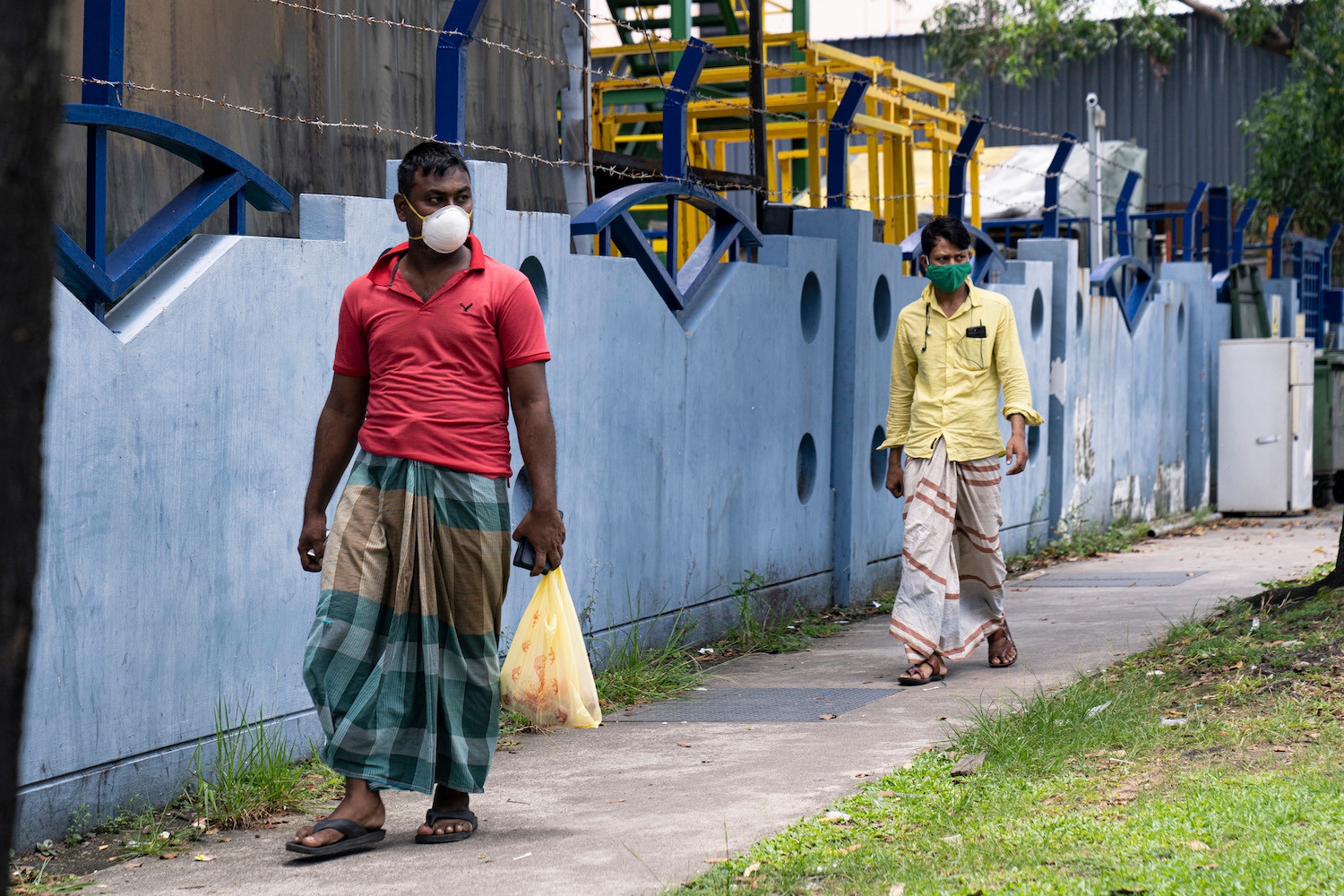 Migrant workers in Singapore are the ones who very much vulnerable to the risk of the COVID-19. Photo: Foreign Policy
Notwithstanding the arising concerns about mobile-based apps and its effectiveness in the fightings against the COVID-19 pandemic, scientists and technologists all over the world are still working hard together with the aim of developing a more smart solution for this battle. Science Mag reported that, over the past two months, researchers and developers have been racing to design protocols that can win public trust and gain wide adoption. They've received a boost from the tech giants Apple and Google, which are implementing a common platform through an operating-system update that is widely praised by cryptographers. Apple and Google themselves are mobilizing huge teams to build their upcoming systems that notify people of potential exposure, which could be used by hundreds of millions of people almost immediately.
"We have a lot of technology that can help us here", Rosalind Eggo, an epidemiologist at the London School of Hygiene & Tropical Medicine raised her opinion with Science Mag. "There's quite a lot of people saying: 'Oh, it won't work'. However, I think we need to try", she suggested. Rosalind is not involved in building or developing apps, but she hopes to study their impact.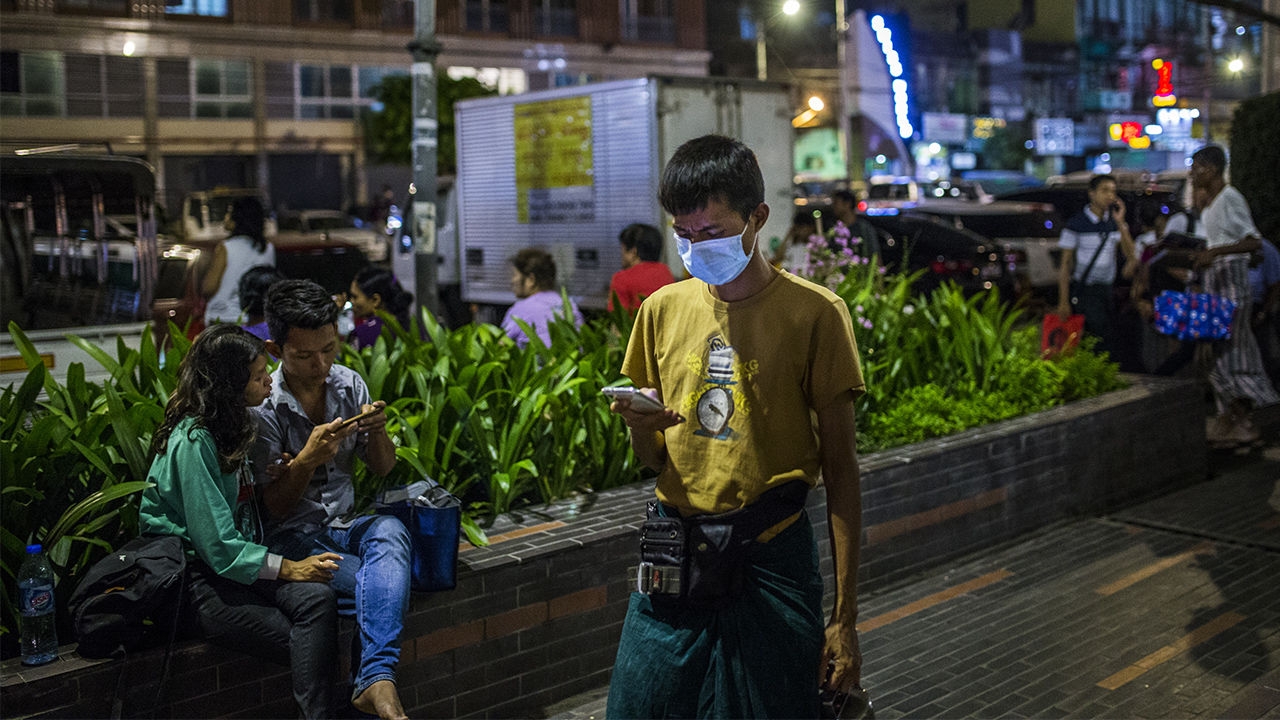 Millions of people have downloaded apps designed to alert them to coronavirus exposure. Their effectiveness has yet to be proved. Photo: Science Mag
Bluezone, a Bluetooth-based app that helps determine if someone has come into contact with a Covid-19 patient, was developed and introduced by Vietnamese technology firm BKAV in mid-April.

The app uses Bluetooth Low Energy, a wireless personal area network technology, to link with smartphones within a two-meter distance. It will notify its users if they came within two meters of a Covid-19 patient in the past 14 days.

BKAV declared that the principles of Bluezone are confidentiality, anonymity, and transparency. Accordingly, the application only stores data on the user's phone without sending data to the system. People in the Bluezone community are anonymous to others. Only the competent health authority knows who is infected and who is suspected of infection by close contact with COVID-19 infected people.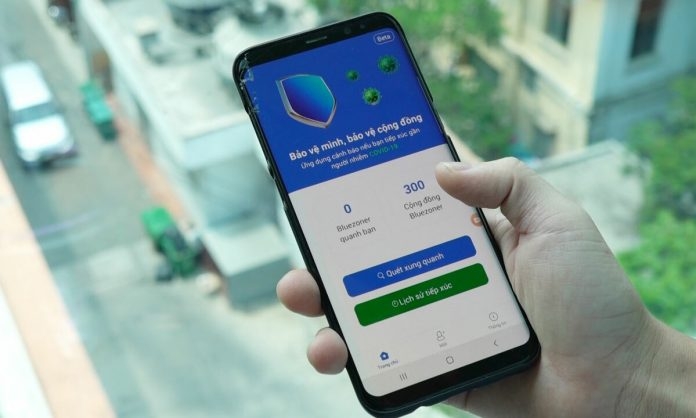 Bluezone, a Bluetooth-based app, was developed and introduced by Vietnamese technology firm BKAV. Photo: baodautu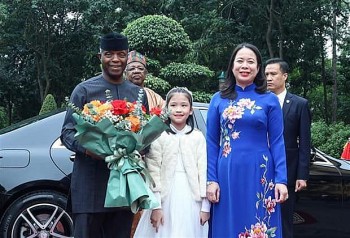 National
The two countries have strived to raise their bilateral trade to over USD 500 million and become important trade partners of each other in respective regions.