JICA President pays the first overseas visit from the Covid-19 outbreak to Vietnam
On December 9, President of the Japan International Cooperation Agency Kitaoka Shinichi paid his first overseas business trip visit to the Socialist Republic of Vietnam after the outbreak of the COVID-19 pandemic. On December 10, he met and encouraged JICA volunteers who have just returned to Vietnam for their duties.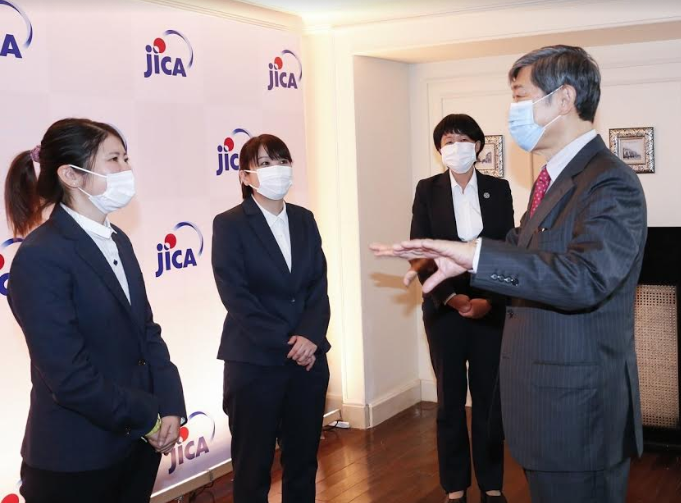 JICA President (the one standing outside, right) talks to the volunteers
Due to the COVID-19 outbreak, all JICA volunteers around the world had to return temporarily to Japan. On November 25, the first group of four volunteers returned to Vietnam, had completed 14 days of quarantine and was ready to return to their work sites.
President Kitaoka Shinichi shared with volunteers the importance of strengthening mutual understanding with the local people, carrying out activities that contribute to the development of Vietnam. The President also emphasized that the volunteers' experiences and capacities would certainly be useful in Japan, promoting the reception of human resources from abroad.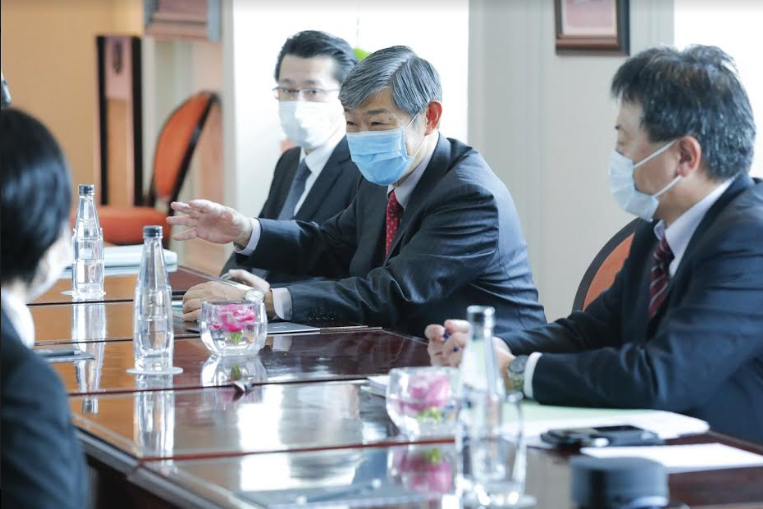 The JICA President (sitting in the middle, right of the photo) encouraged the Volunteers during the meeting
The JICA volunteers coming back Vietnam this time include Ms. Nishiyama Noriko - collaborating on therapeutic activities at the Central Geriatric Hospital in Hanoi, Ms. Shimizu Sayuri - working in special education profession at the private fund genetic counseling and support for disabled children in Thua Thien Hue, Ms. Omori Miwa - cooperating in nursing activities at Long An Provincial General Hospital, Ms. Taneichi Kaori - supporting tourism activities under the City People's Committee of Chau Doc, An Giang province.
All expressed joy and excitement to return to work after 8 months of long waiting in Japan, since temporarily returning home in March this year. Volunteer Omori Miwa said: "As the first group returning to work, we will pay attention to the epidemic prevention to fulfill our duties, thereby maintaining our international cooperation of continuity".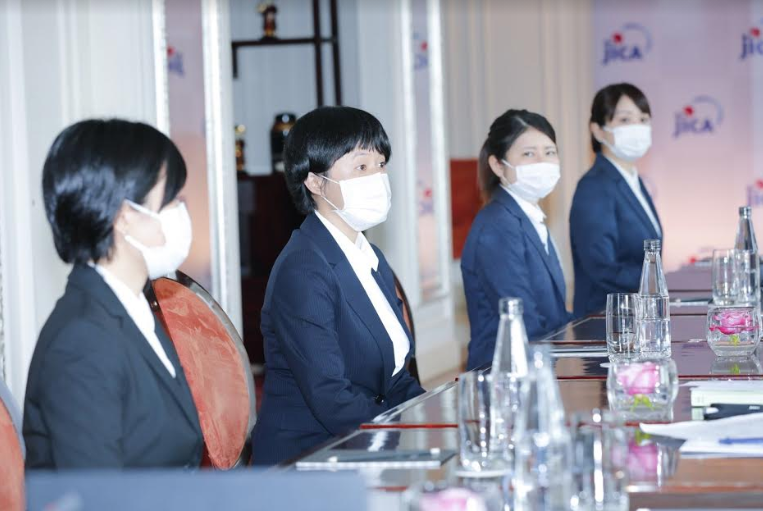 JICA volunteers discussed during the meeting
The year 2020 marks the 25th anniversary of JICA's sending Japanese volunteers to Vietnam. Since JICA sent 3 volunteers to teach Japanese in 1995, over the past 25 years, a total of 670 Japanese volunteers have been sent to 41 provinces in Vietnam. The space for international support is diversified in many fields, including Japanese language teaching, health care, rehabilitation, community development, sports, agriculture, tourism, and support for children and people with disabilities.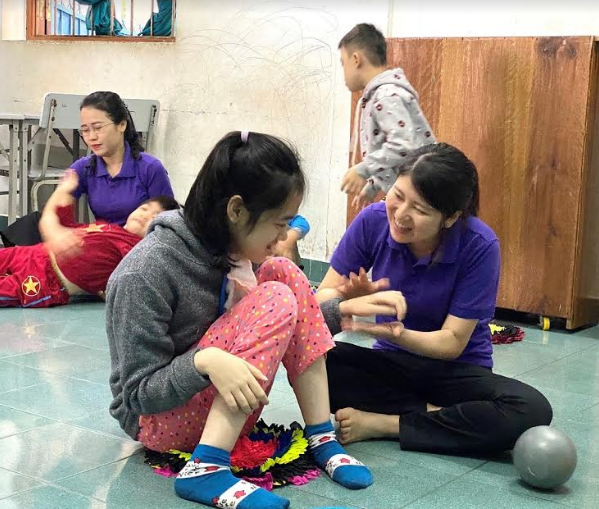 Volunteer Shimizu Sayuri working in Hue (special education profession)
Volunteer Taneichi Kaori works in Chau Doc (tourism industry)
Volunteer Nishiyama Noriko working in Hanoi (profession of therapy)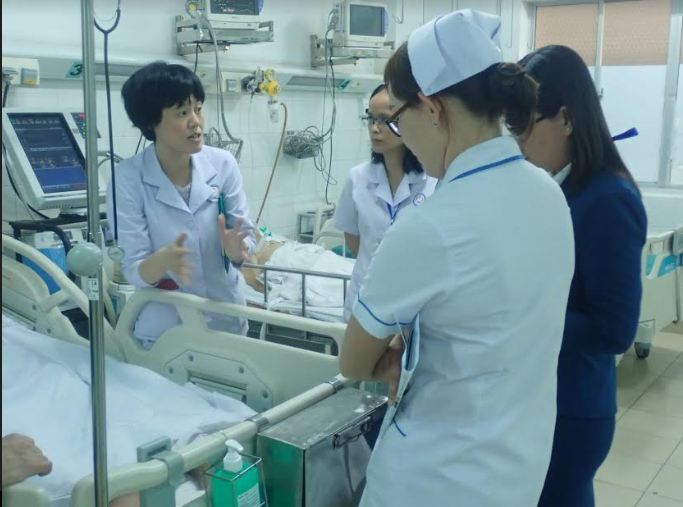 Volunteer Omori Miwa working in Long An (nursing profession)
Through the resumption of volunteer activities this time, JICA expects that in addition to assist Vietnam in solving Vietnam's problems, more and more deepening the relationship of mutual trust between the two countries Vietnam - Japan. JICA will continue contributing to the socio-economic development of Vietnam through local grassroots activities implemented by Japanese volunteers.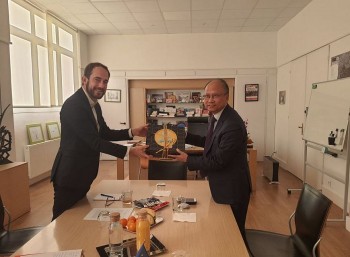 Friendship
Montreuil (France) and Hai Duong (Vietnam) have established a cooperative relationship with Hai Duong since 1999.