The head of La Ba Bridge (Video: Wandering Venturer)
La Ba Bridge lies in Xuan Tho village, some 16km away from the city of Da Lat, southern Vietnam. Being an off-the-beaten-track place in Da Lat and is not a familiar name in Vietnam tourism map, La Ba suspension bridge is on the must-visit list of many adventurous Vietnamese visitors and foreigners alike.
According to VNE, La Ba Bridge was initially constructed by local people as a shortcut for daily commune and coffee transport.
The wooden bridge is around 200 meters long, strapped to the tree trunks on both sides by steel wires. As there is no support pillars, the bridge hovering over the river and would swing vigorously whenever someone moves over.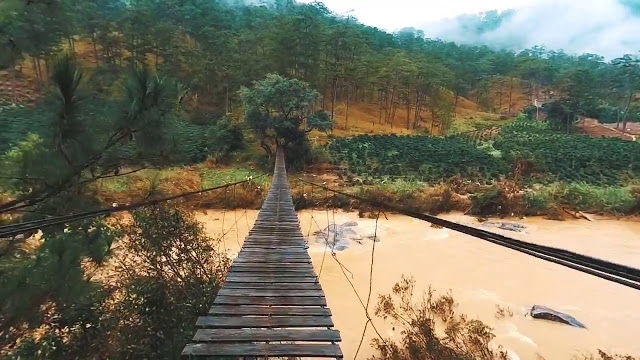 La Ba Bridge (Photo: Thong Tin Da Lat)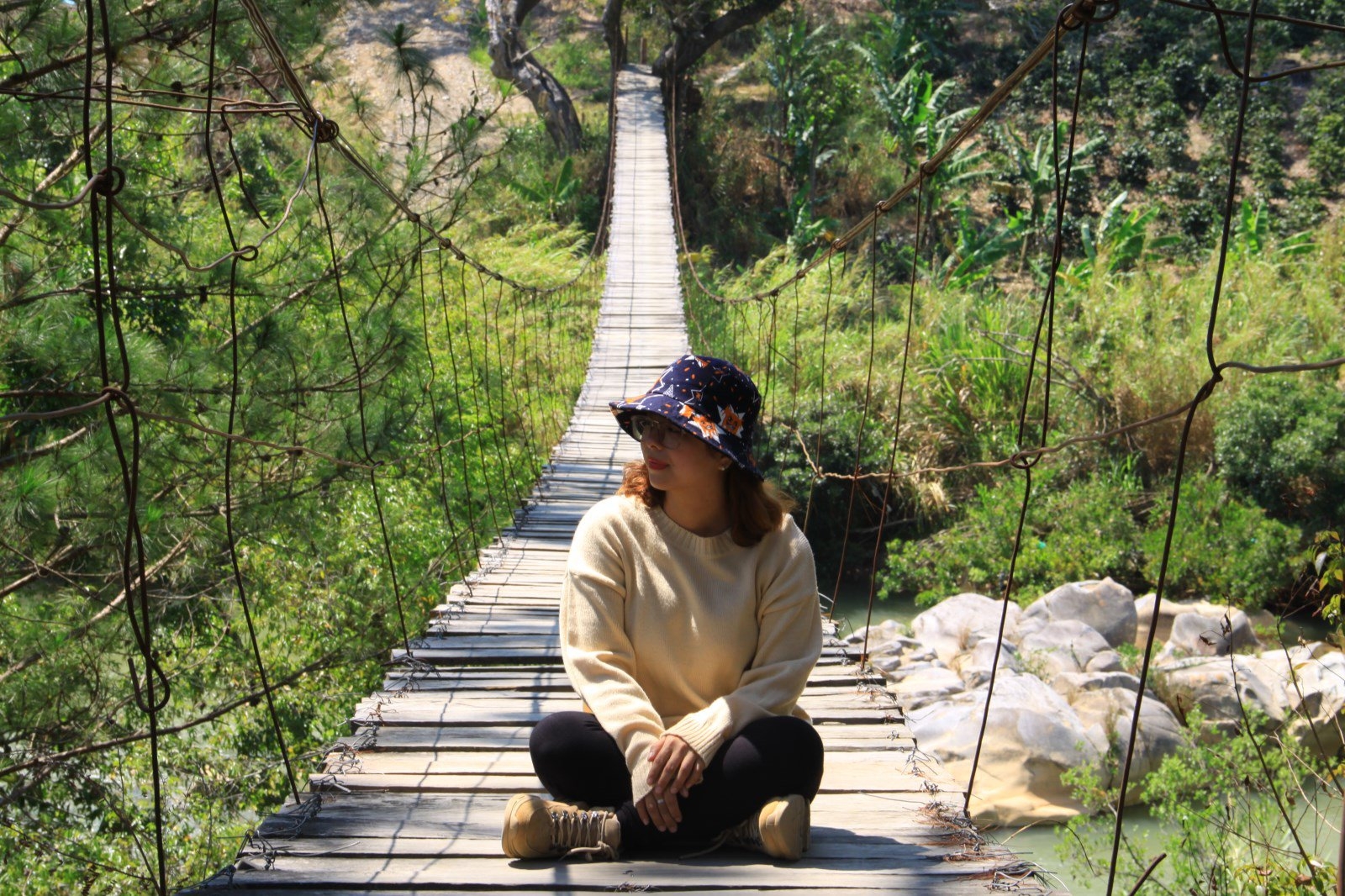 (Photo: Me Trip)
The bridge hovers across the name-sake river, La Ba which flows some 10-15 meters underneath. The plain bridge suspended over the river, running through lush pine forests might be what piques the curiosity and draws a large influx of tourists every year.
You can drive the motorbike through the bridge, like what local people do every day if you have the gut. The bridge, however, can only accommodate one a motorbike at a time.
How to conquer the bridge on mortorbike (Video: Thao Xuan)
To reach La Ba Bridge, you follow the QL20 tourist site to Hang Cop waterfall, the bridge stands near the waterfall. Hang Cop waterfall is a pristine, untouched waterfall where visitors can set camp, swimming or trekking.
A visit to La Ba Bridge can be combined with a trip to Hang Cop waterfall, Cau Dat tea forest, Linh Phuoc Pagoda, which are all located in the QL20 route.
As the road leading to La Ba bridge is pretty winding and narrow, you're recommended not to visit it on rainy days.
Jasmine Le