Lang Minh Pink Lotus Field: An Amazing Tourist Destination
Thanks to its agricultural advantages, Lang Minh commune, Xuan Loc district, Dong Nai province has implemented a number of purely agricultural economic models associated with tourism development, check-in, and experience.
Lang Minh Farm is a project created by the Women's Union of Lang Minh Commune with the contributions of local organizations such as the Youth Union, the Farmers' Union, and the Veterans' Association.
Lang Minh Farm pink lotus field in Dong Minh hamlet, Lang Minh commune has become one of the most attractive check-in points for young people in the past 1 month. Not only in Xuan Loc alone, through the images spread on social networks, many people in neighboring localities, even from Ho Chi Minh City, Ba Ria-Vung Tau also come here to take pictures and check in with Vietnam's national flower.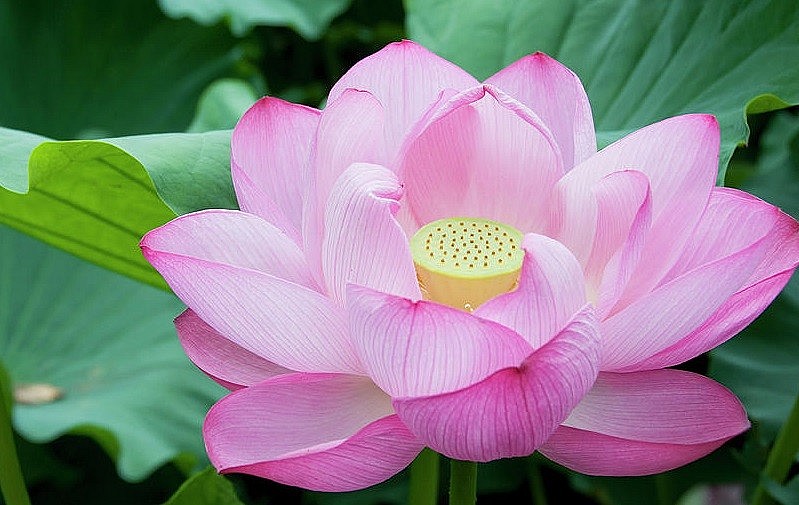 Photo: Fineartvn
Lang Minh Farm's pink lotus field is more than 2,600m2. After three failed trials via selective breeding, up to now, the typical pink lotus variety has adapted to the soil of the Lang Son area.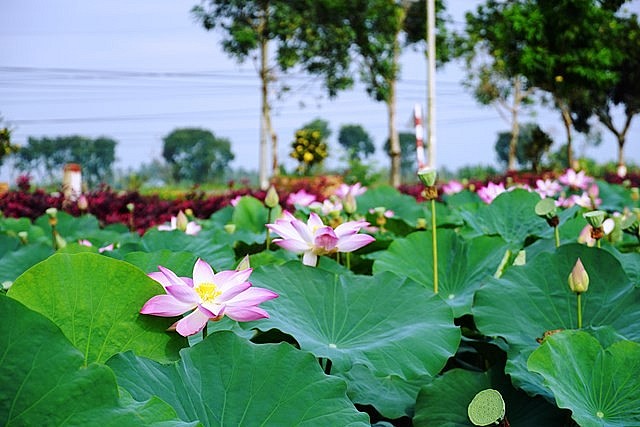 Photo: Daidoanket.vn
Tran Thi Phuong, Secretary of the Youth Union of Lang Minh Commune spoke about the project.
"I really like this model. It not only contributes to the local economic development in a new direction but also acts as a place where young people like us have more places to check in".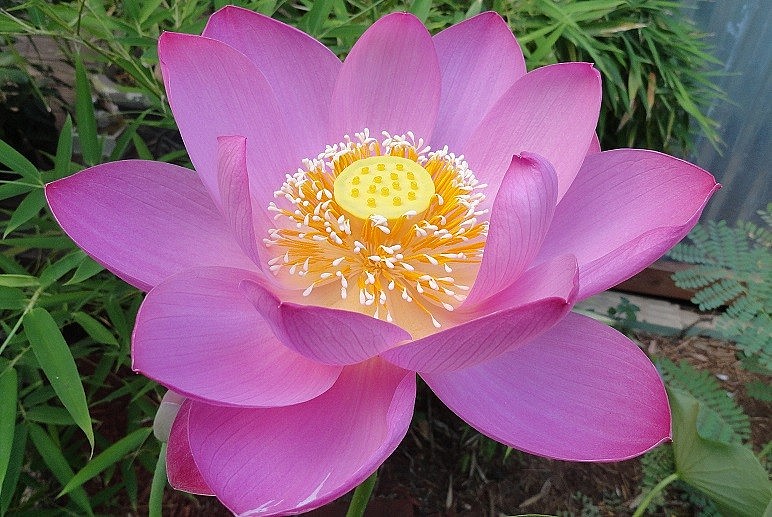 Photo: lucidpractice
Ho Bich Hanh, living in Chau Duc district, Ba Ria - Vung Tau province is happy to visit the stunning lotus field. "Today I went to visit my family in Xuan Loc, when I passed here, I saw that the lotus field was so beautiful, so I stopped to take pictures. It costs a few thousand dongs to experience, but having beautiful pictures to keep is worth it!".
Lotus fields are a new economic model that combines local agricultural advantages and the trend of "Farm Glamping".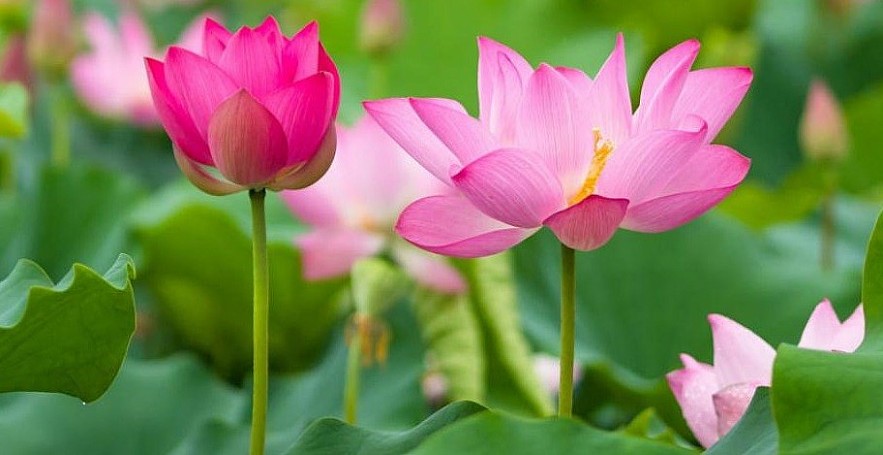 Photo: nhabup
Doan Van Thien, Chairman of Lang Minh Commune People's Committee, said that the locality has enough potential to develop experience tourism and garden tourism associated with agriculture.
"We are always concerned about how to transform the sector's economic structure to suit the local agricultural advantages. When we know that the lotus field has been attracting people to visit and take pictures, we are very happy. Although it is not really old-fashioned, it will be a good idea for future long-term plans," said Mr. Thien excitedly.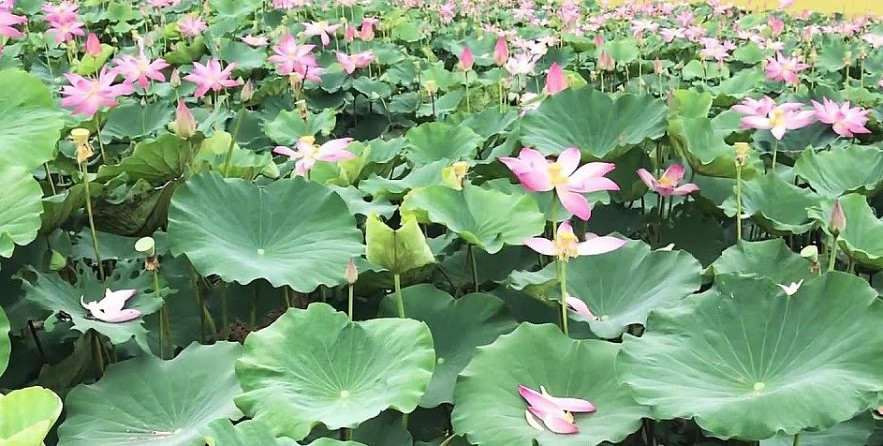 Photo: youtube
The pink lotus field is located in Dong Minh hamlet, Lang Minh commune, right next to DT765 road connecting Xuan Loc district (Dong Nai) with Chau Duc district (Ba Ria-Vung Tau). About 5km from National Highway 1A. The open and fresh space at Lang Minh pink lotus field is suitable for those who like to take pictures.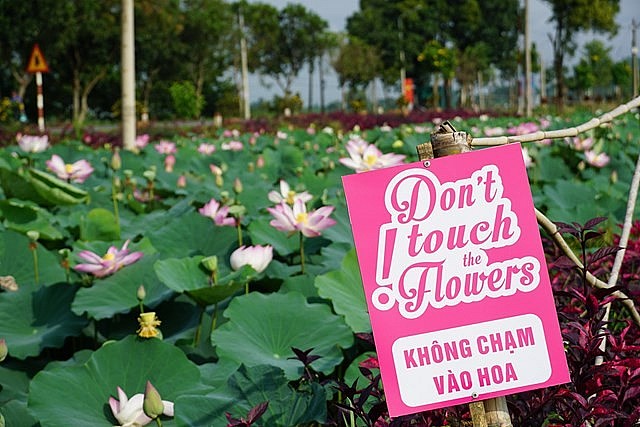 Photo: Daidoanket.vn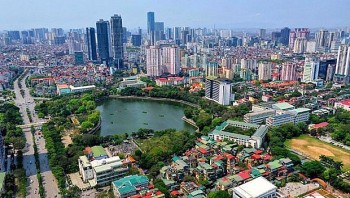 National
Vietnam News Today (Jan. 29): Quang Ninh: Cross-border trading with China resumed after Tet; Hanoi in the world's top three culinary destinations: Tripadvisor; Intertwined opportunities, challenges for Vietnam's economy in 2023; Supermarkets, traditonal markets gradually resume normal operations amid abundant supply.