Leo Horoscope 2022: Yearly Predictions for Love, Financial, Career and Health
Leo Horoscope 2022: Basically, 2022 for the representatives of the zodiac sign Leo will be quite smooth and calm. The astrological horoscope predicts bright events, love adventures, luck in work for the summer period.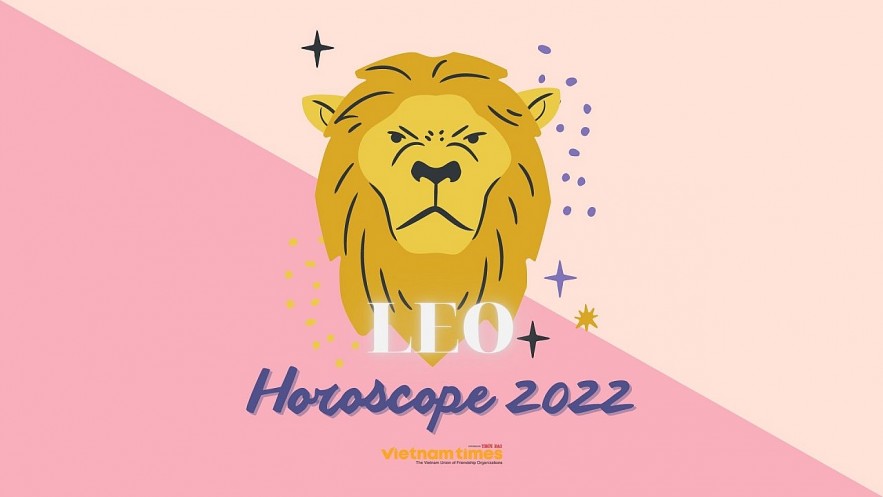 Leo Horoscope 2022: Yearly Predictions for Love, Financial, Career and Health. Photo: vietnamtimes.
Yearly Planetary Horoscope
Leo, 2021 was the year of getting your relationships in line. Especially if you're already in a committed relationship, chances are the road of 2021 was not necessarily the smoothest. However, 2022 comes bringing in a lot of new energies to work with. Even if Saturn is still transiting through your 7th house, putting some pressure on the romantic life, Jupiter in your 8th will bring about some financial abundance when it comes to shared resources. This could be the year for clearing out a lot of debt, which can smooth things up within the romantic sphere. This should be good news for every Leo since who doesn't like bills getting paid?
The first bit of the year will have a considerably slower pace than the rest, so don't be alarmed if things seem to not be going anywhere. We do start the year on a Venus Retrograde happening in your 6th house. Not only does that put a hamper on relationships of any kind, but the transit through the 6th can also make it a little harder to work in group projects. This transit only goes on through January, so don't be too stressed and be patient. Once February comes around the corner, things will really start to get moving. Besides, Jupiter being in Pisces for the right half of the year will alleviate some of the slower and less exciting transits like the Venus retrograde.
Speaking of Jupiter, you should take full advantage of this window between January and June when Jupiter will be in Pisces and your 8th house. If you've been thinking of asking for any loans, this will be the time for it. This window will help deal with business negotiations, contracts, and even dealing with the government. This could also be a good time for those who have joint accounts or invest in stocks online. The only challenge that may arise from it comes from the time of this transit, is taking too impulsive actions because the opportunities look solid. Remember, this is still Pisces, and this sign symbolizes the dreamer. Even if blessings seem to be falling from the sky, it's essential to stay grounded in the here and now, not just your goals.
If you miss out on that window, there's really no need to worry. After Jupiter is done in your 8th house, it will begin to transit your 9th for the rest of the year and even some 2023. This could be an excellent time for travelling and exploration. In Aries (your fellow fire sign), Jupiter makes for big bursts of energy, and it invited in the impetus to experience something you've never seen before. Whatever journey you embark on, may that be physical or spiritual, will be the source of significant life lessons. Since Jupiter will be trine with your 1st house throughout this time, the transit will make 2022 the year for you to redefine yourself and what you believe in. It will most of all strengthen within you the belief that nothing is impossible when you set your mind to it.
August, at around Leo season, things may get a little hectic with the triple conjunction happening in your 10th house. The North Node, Mars, and Uranus will all throw a party in your place of career, which could make for quite the unexpected upheavals. You can expect a busier than usual month, and there's even the possibility for some good old workplace drama. It's best to stay away from all the ruckus and try to lay low, though. Given this is happening at an angular house and could be hitting any other planets that could be in your 1st house, it could be a little difficult to avoid this fiery astrological event. Still, know that it's temporary. If any situations occur that you cannot run away from, it would be wise to do a meditation or mantra for Mars every Tuesday to help remediate some of the tension. Furthermore, as we get closer to the fall, and especially winter, the events from this period will start to calm down.
Speaking of Fall, this will be when we have the last Saturn and Uranus square happening between your 10th and 7th houses. This could bring back some old relationship dramas from last year, so be patient. This is quite the conclusive drama for this 2021-2022 cycle, and after we pass through it, the scene will really change. For that reason, trying to go head first and tending to problems that arise will be extremely beneficial. You don't want any unresolved issues going into the next year, so don't be afraid to cut any ties that need to be cut, or if the problem is more superficial, asserting your needs and expectations will do the job just fine. There's a chance that this may also involve some of the events that will transpire earlier regarding career, so it would be wise to try your best to keep work and your love life separate until the end of October. However, the 7th house also deals with business partnerships. If the problems are regarding your work colleagues, the key will be to hold your head high and not let unnecessary discussions get to you too much.
After this turbulent fall, things will surprisingly slow down almost out of nowhere. Especially as Jupiter retrogrades back into your 8th house, all the action of the closing of the year will be internal. It will be a time to revisit old debts—both of the financial and emotional type—to try to square any overdue energy exchange as we go into the next year. This could also represent the idea of people paying up their duties towards you. This could come in the form of unexpected displays of kindness, a surprise gift you have wanted for a while, or even (if it applies) some good news regarding issues with the law or government.
Leo Horoscope 2022 Overview
As a dramatic fire sign ruled by the sun, you command attention wherever you go, Leo, and 2022 is no exception! If there isn't a stage for you to perform on, you create one so the spotlight can always find you.
This year, wise Saturn, the planet that wants to help you learn and grow and become a more responsible adult, is paired with free-thinking Aquarius, which helps you step outside the box and make big things happen. And while Saturn's goal is to help you succeed, you might not feel the full extent of what is possible this year. Therefore, it's important for you to acknowledge (and yes, celebrate!) each little thing as it comes, which will help you start to grasp what you're truly capable of.
Summer is usually one of your favorite times of year because you're fully in your element when the sun spends time in your fun sign from the end of July to the end of August. For these four fabulous weeks you get your birthday wish, which is to be the bold life of the party, as you add the color and drama that the people closest to you have come to love and expect from you. Your genuine warmth comes out now too, and your enthusiasm is contagious. Enjoy this monthlong celebration of you, Leo!
Dreamy Neptune is at home in soulful Pisces again all year, giving you permission to dream big! You can reach some of your less easily obtained goals by believing in yourself, which you don't usually have a problem doing. Setbacks will be inevitable as you struggle with indecision and the inability to face reality at times due to this foggy transit, but the advanced psychic abilities you gain from it can help you keep believing in your vision, as astrology reported.
According to astrosage, in the month of January, during the first part of the month, Leo natives would be attracted by the alternative career change or possibly even with a job abroad. For business persons, you will not be able to set goals for your business, therefore you might be a bit worried at the beginning of the year. In the month of February, Leo natives will manage to dissolve any tensions that occur recently and will re-establish harmony. When Mars turns retrograde between September to November, Leo natives may encounter some real problems in managing emotions constructively. They need to learn how not to try to be in control of others nor to assert their powers.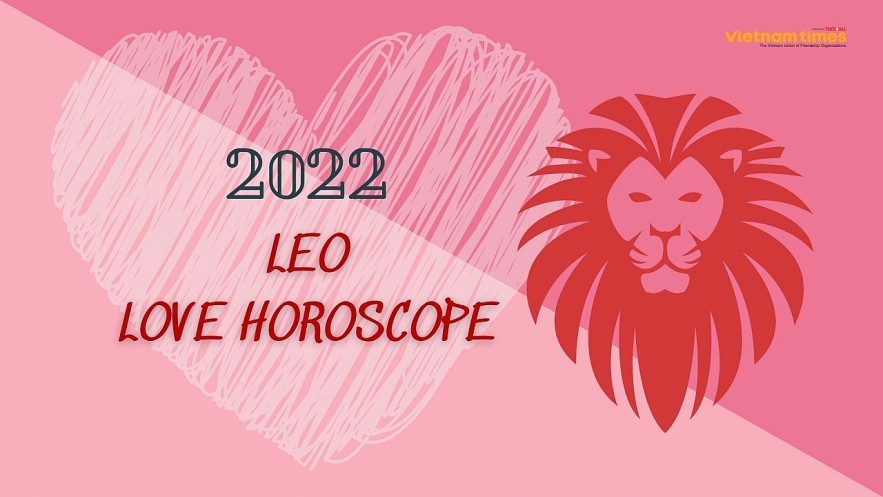 Leo Love Horoscope 2022. Photo: vietnamtimes.
Venus in the year 2022 will bring a boost of energy as per Leo 2022 annual horoscope predictions that will amplify your desire to express your feeling of love and romance for some truly special purposes. Some Leo natives might accept a challenge; someone from work or your close circle of friends can draw your interest.
In the month of March, there may be a chance for a promotion in your job. This month, it is recommended for Leo natives to focus more on their health and to avoid any kind of excessive strain. In the month of April, financially, in the first part of the month, the Leo natives should not spend recklessly or make any financial investments or speculation.
Between March to May, your aspiration of seeking admission to any professional course can be fulfilled. In regard to relationships, you have to move cautiously. You may be in trouble if you rush into your relationship. The month of May could be a little stressful; hence Leo native should manage to relax. In the months of June and July, Leo natives should not jump to any decisions without giving it a thought in the professional sector that they might regret later. Some Leos could pay up a debt, loan while others would receive an unexpected amount of money or even inheritance in the month of July.
In the months of August and September, the tension in your family relationships as per your 2022 yearly horoscope is foreseen. This year, you will be physically fit. After this, due to negative thoughts going in your mind, you will feel tired. There will be an effect of air and bile in your body. Some health problems such as swelling in your eyes, blurred vision, or headache can trouble you, and you may also be worried about your children's health. The natives who are single might get into new love relationships, and those who are in a long-term relationship could receive marriage proposals, while those already married will rise to a new level where communication and harmony will become their strength. In the month of September, the natives may look for a new job, or they will focus their attention on personal business.
By the end of the year, it will be your favorite period. You will spend all your energy at work and also rekindle the flame and passion. In the months of November and December, it is the time for the Leo native to start a proper diet, exercise, and even spend more time relaxing and resting. Read the Leo annual horoscope 2022 in more detail.
Luckiest day: July 31, 2022
The summer is always your time to shine, Leo, but this year will be filled with even more passion and creativity than usual. That's because Jupiter will be lighting up your fifth house of joy and romance throughout the duration of Leo season — and you'll be able to tap into this lucky energy even more powerfully on July 31, when your ruling planet, the sun, will form an auspicious trine aspect with benefic Jupiter. This is a gorgeous time to follow your heart, embrace what makes you feel inspired, and put yourself out there in love. It's also a particularly good time to pour your passion into artistic projects.
Leo Horoscope 2022 for Love
According to Astrologyk, a romantic relationship in early 2022 will seem sluggish and lifeless to many Leos. The other half will at some point begin to show a certain indifference. However, don't jump to conclusions. The horoscope recommends not showing reciprocal indifference. It is important for Leo to analyze their own behavior, to understand the reasons for the current situation. 2022 is not the best time for breakups. In the case when it is impossible to avoid separation, regret will not keep you waiting. A new connection will not give the representatives of the sign of the desired emotions, but the old relationship will reignite a broken heart for a long time.
The 2022 love horoscope promises Leo a wonderful summer. A loved one will inspire you to do unexpected things, invite you on a trip, or just be always there. Venus, located in the constellation Leo from August 11 to September 5, will have a beneficial effect on marital relations and the conception of a child. It will turn out to overcome the long-standing differences in pairs, come to a common opinion, reach compromises. The autumn months will not be able to cool the warm feelings. The horoscope recommends that lonely representatives of the Leo sign be patient. In 2022, there is little chance of meeting your destiny. At the same time, life will not be devoid of romance and attention of the opposite sex.
You may find that unhealed wounds in your relationships are resurfacing as the year begins. During mid-January, Mercury will station retrograde in your seventh house of partnerships, encouraging you to finally discuss the elephant in the room so you can put the issue behind you. Ex-best friends and ex-partners may also make a reappearance in your life, giving you the option to give things another shot or finally get the closure you need.
Get excited, as Style Caster reported, because a romantic and passionate moment will blossom through your love life by mid-March. This is when Venus and Mars will form a hot-and-heavy conjunction, which could expand the level of attraction you feel toward your lover and make them just as interested in being right beside you, too!
In 2022, Lions will be with their families more often than usual. Together with the household, you can start repairs or go to visit distant relatives. In cold weather, it is good to please children with winter sports. Downhill skiing, skiing, a skating rink, walking in snow-covered parks with children will appeal to many representatives of the sign. In the spring, numerous everyday problems will appear, from which you will want to run away and hide. The horoscope recommends Leo not to shy away from responsibility and not rely on the rest of the family, otherwise conflicts and disagreements cannot be avoided. By the summer, worries will decrease, energy and free time will increase.
The family horoscope for Leo predicts a calm autumn period. Relatives will show patience, allow you to periodically be distracted from household chores, and will not react to periodic outbursts of anger. However, you should not abuse the self-control of relatives and test the nerves of the household. The stars advise the emotional representatives of the sign to control negative emotions, not to take evil on children, not to make endless demands to the second half or to parents. The horoscope recommends that Leo do their best to maintain balance and peace in the family. By the end of the year, teenagers will need more care. Moreover, the problems of matured children will have to be solved urgently.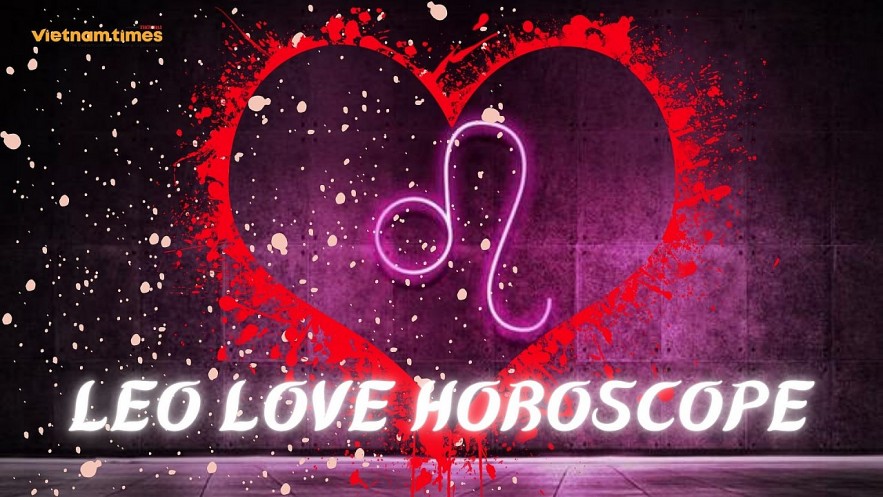 Leo Love Horoscope. Photo: vietnamtimes.
According to ganeshaspeaks, few Leo folks may look forward to extending their family. However, the months of June, July, and August are auspicious. Even from October to December of the year. Therefore, the entire year would be engaging and shall make you feel involved in your relationship.
This would be a fantastic year in Leo's Love 2022 and even more significant for most newly married couples. Similarly, the year would be encouraging for Leo natives who are already married. The start of the year would be mixed, where some glitches would be troubling the relationship. But as time moves ahead, you may feel it is getting better.
The financial horoscope for the zodiac sign Leo predicts stable cash flows in 2022. However, improper spending planning can lead to the need for significant savings in the first half of the year. We'll have to cut back on entertainment expenses, pamper ourselves with new things less often, and eat at home more often. Over time, the situation will level out: additional income will appear, or a loved one will provide significant financial assistance. In the fall, some Leos will face large expenses related to children or equipment breakdowns. In this case, it will be possible to manage on their own without getting into debt.
Despite a stable income during 2022, many representatives of the sign will not be able to save money or make important purchases. Moreover, Lvov is not expected to receive significant amounts of money for a long period. All major deals will be postponed until better times. However, you won't have to live in poverty either. The horoscope advises not to resort to adventurous undertakings, not to rely on lotteries and draws. Easy money in 2022 is not expected for Leo. The stars recommend that you pay more attention to budget items, show more diligence in the workplace, do not miss the opportunity to receive an award or earn extra money.
According to Astro Talk, yes, you are a know-it-all in terms of finances and its management. You know how and what to earn with the knowledge of where and how to invest or spend the money. Thus, the Leo financial horoscope 2022 foretells that you would enjoy your money the whole year. Along with it, there shall be items you will purchase in the initial months, and some self-spending would come too. There are even chances that you may enjoy some ancestral wealth too, as per the yearly horoscope 2022 for the Leo zodiac sign.
Talking about investments, the Leo finance horoscope for 2022 warns you against investing in any kind of property in the first quarter of the year. Meanwhile, if you are an entrepreneur, your investments might not bore results in the first quarter of the year. Thus you must avoid making any as far as possible. However, not investing will not affect your business much. You can try to expand your business even during the first quarter of 2022.
Great ideas for business for Leo in 2022 would be anything related to home decor, wedding planning, or photography. Even if you invest in these things on a part-time basis, you will certainly excel in these fields in 2022. Post the April period, as the planet Jupiter transits in the eighth house, sudden gains for you are very likely. These gains shall be some ancestral property or an FD getting mature or after selling holdings in the equity market. The money gained from these resources will be spent quickly. It could be in buying a home or property or simply investing in the education of a child.
The Leo finance horoscope 2022 from the month of August would give considerable gains to the natives in the service sector when Mercury shall transit from the second house of wealth. Interestingly, this period will be beneficial for the business people too. The opportunity and market will be good for making any major investments. The end of the year will be great for investing money into some business or starting a project. It will prove to be beneficial and will bring an abundance of profits in the future. If looking for any kind of foreign opportunities, the year 2022 will help the Leo natives. Be it a job or studies, you will be at the forefront of receiving the opportunity. Just make sure you have enough interest in whatever you seek to do in terms of your career. For if you choose what you don't like to do and in addition are not getting paid well for it, you might not grow in your career.
Your financial condition would be average this year. On the one hand, you may benefit from multiple sources of income, but on the other, expenses may take a toll on your savings. Promotion and appraisal are also on the cards after the second quarter of the year. Some of you may spend your money on social causes and donations. There are chances of you buying a new vehicle and property as well.
If you are in business, you may get profit, and it is pretty high when in the second half of the year. You can even use this time to consider your options for expanding your business in the future. For instance, you can invest in 2022 but do not go into the business of real estate.
You can make good money from your investments too. Some of you wanted to buy luxury household items for so long, the last week of the year is ideal to buy such things. As a result, all you have earned during the year is likely to be with you for the years to come.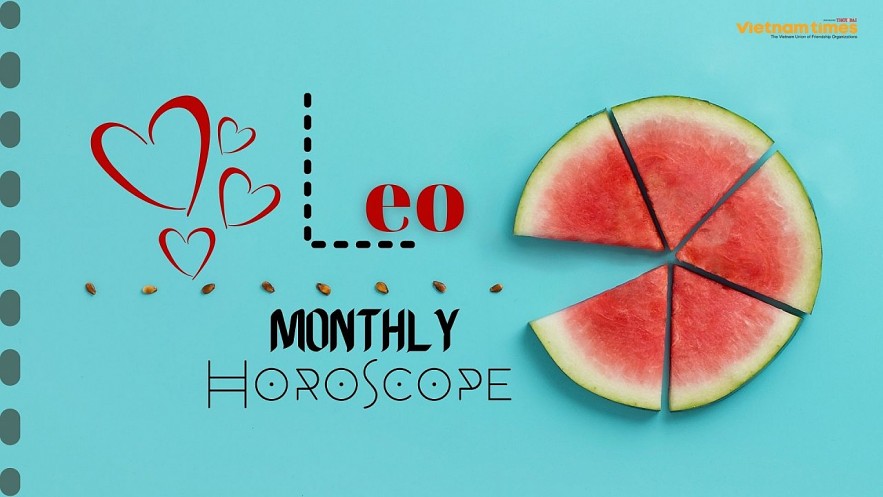 Leo Monthly Horoscope 2022. Photo: vietnamtimes.
In 2022, the prospects for work will be somewhat blurred. On the one hand, there will be no unpleasant surprises. However, Leo should not expect indulgences from their bosses, promotions. No good development opportunities are foreseen either. Stable working conditions are unlikely to please over-ambitious representatives of the sign. In this case, there will also be enough positive aspects. The horoscope portends to Leo the all-round support from colleagues. Probably the appearance of additional earnings, the establishment of promising connections that are useful in the future. It is better to plan important negotiations and deals in the last decade of July or early August, when Mercury will be in the constellation Leo.
The horoscope of work 2022 predicts a special success in professional activity in the summer for representatives of the sign employed in the field of aviation, mechanical engineering, as well as bank workers and employees of state enterprises. Hardworking Lions will receive well-deserved awards and prizes. In the second half of the year, it is important to show patience in relationships with colleagues standing higher in the career ladder. The horoscope warns: conflicts in the workplace will not go unnoticed by management. By winter, there may be some weakening of energy, which will lead to a decrease in performance. In this case, it is advisable to arrange an extra vacation for yourself.
You might start feeling ambitious about a totally new venture this year, Leo! Around mid-January, the North Node will begin moving through your 10th house of career, pushing you to begin moving toward the goals that reflect your true interests. If you're working in a field that feels boring even on its best days, it's time to pivot and start accomplishing what you really want to do instead.
By late July, Uranus will join forces with the North Node, which could lead to a completely unexpected transition in your career goals. You may feel in over your head, but you're also pioneering a new form of business!
According to Astro Talk, Leo career horoscope 2022 expects a great time throughout the year. Your qualities will enhance while your weaknesses will run on the road to improvement. However, the final few months may come up as a challenge. Working Leo men and women must avoid office politics, and government buddies must look to efforts to grab a transfer or promotion. As for students, they must organize themselves for many projects, webinars, and seminars waiting in their way as per the Yearly Leo horoscope 2022.
For Leo business natives in 2022, a 50-50 thing would be there. You would seek mixed results, especially in the initial months of the year. Times might go challenging in months from late September to October last, but as the duration is temporary, so will be your hardships. As per the Leo business horoscope 2022, some of you might try to slur your success and fame to cut down the risk of being into the wrong eyes and people. The other half, i.e., the months post-July, will make you more active than ever, and you will attract better and more profitable opportunities then.
Young professionals and fresh into the working world, be ready! Your year is finally here. The Leo job horoscope 2022 says that great opportunities and immense success is waiting at your doorstep, you need to push yourself to grab one. Folks already in a job shall have a bunch of great projects in their hands. The same would improve your performance at your workplace. Job seekers may find themselves holding a satisfying position in the professional world, as per the annual career horoscope 2022 for Leo zodiac sign. And folks planning a job change, simply believe in yourself and go for the best shot you got!
Pertaining to academics, the big dilemma shall be what to choose and what to leave. Thus, take a little guidance from people who have already been through your phase. Leo academic horoscope 2022 says that is an ideal time for framing your career around arts and designing. Clouds of delayed outcomes and disinterest might surround you, but don't even dare look at them! Devote and commit yourself to what you want, and you shall have it.
There may be new opportunities that are likely to come up to you, and you would grab them with both hands. Your confidence and manpower may increase after the middle of the year. You may start an online business this year. Remarkable, isn't it. An online business would be an incredible opportunity for you, as it is a platform where you can showcase your work and creativity. The online platform gives you an added advantage and an added flexibility, as you don't need to be aligned to a physical location. Do try to make the best of this opportunity and all the best!
Leo Horoscope 2022 for Health
According to astrologyk, the health horoscope does not promise Leo any serious problems in 2022. Exacerbation of chronic diseases is possible. It will not be possible to avoid common colds. At some point, the desire to rest will force you to run to the doctor for a sick leave at the slightest discomfort. However, restless Leos should not bother the doctors and abuse drugs. Self-hypnosis for many representatives of the sign can play a cruel joke when a completely healthy person considers himself to be weak and sick. Even seemingly harmless vitamins should not be taken without the advice of a specialist.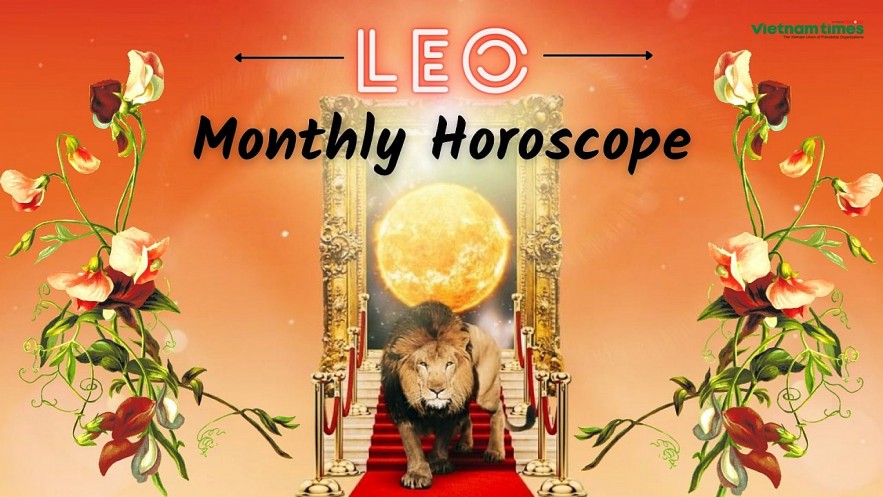 Leo Monthly Horoscope 2022. Photo: vietnamtimes.
The stars advise all representatives of the Leo sign to try to lead an active lifestyle, get upset less, and sleep more. In summer, be sure to go on a nature vacation. A few days spent at the dacha, in the mountains, at the sea, river or near the forest, can charge you with positive emotions and good health for a long time. The horoscope recommends Leo to strengthen immunity by hardening with cold water or a daily contrast shower. In moments of intense emotional distress or aggression, it is helpful to resort to soothing herbs. By the end of the year, it is important to avoid driving fast, as there is a risk of injury in a traffic accident.
Leo Health Horoscope 2022 indicates that you might have been struggling with your health for a long time. However, the New Year 2022 is the time to feel free from it. You can lessen your efforts towards your health. Folks planning to leave any kind of habit shall be successful as well. You can expect an escape from all your bad habits this year. Stress would surround you because of your work schedule, but that would be temporary, and you would be over it as per the Leo yearly horoscope 2022.
People having someone sick in their house have to be a bit careful. The cards for the Leo health horoscope 2022 indicate that it may add to your ailment and trouble you a bit more than you already are suffering. Furthermore, the Leo horoscope 2022 for ill natives says that you need to look for more nutritional options and cut down the chase of worries in the year. Your ongoing health ailment shall turn from severe to mild or almost nothing super soon. To be specific, since the first quarter, you would feel a relief in your ongoing troubles regarding health.
To keep your fantastic health, you must continue to eat healthily and exercise often. In the middle months, you must avoid consuming cold beverages and cocktails. They may stand as a harmful step towards your diet plans. The Annual Leo health horoscope 2022 for diet planners also says that you should continue practicing the same healthy dietary and exercising habits you were on rather than avoiding them to keep yourself in the shape you wish to see yourself in.
Is the year 2022 good for Leo?
The yearly horoscope 2022 notes that Leo will enjoy the favourable effects of most of the planets in 2022. Though there would be some hiccups, but the zeal of the native to prosper in life will help Leo overcome the hurdles. However, your expenditure could increase; so make sure you pay attention to it in 2022.
Which zodiac is luckiest in 2022?
Libra is the luckiest zodiac sign in 2022. Apart from Libra, Sagittarius and Taurus will also get lucky in 2022.
Should Leo natives have a baby in 2022?
If you wish, you can definitely have a baby in 2022. The positive placement of Jupiter will help the Leo women to conceive in 2022.
What can Leo expect from 2022?
Rahu in the 10th house can cause some ups and downs at the beginning of the year for the Leo natives. However, later the same combination will be favourable for you. The yearly Leo horoscope 2022 states that you will have a good relationship with your loved ones.