Leo Horoscope February 2022: Monthly Predictions for Love, Financial, Career and Health
Leo Horoscope February 2022: The first two weeks will be spent at high speed. There will be numerous changes and shifts in your private life as well as your professional life.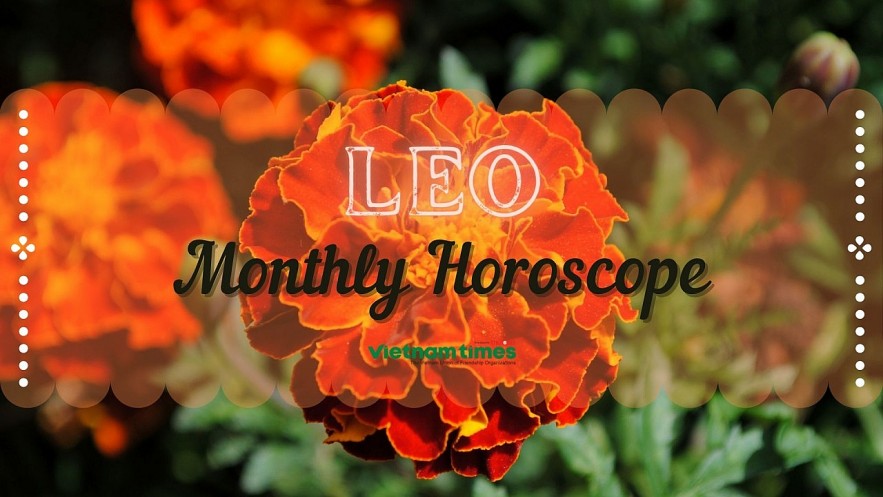 Leo Horoscope February 2022. Photo: vietnamtimes.
Monthly Planetary Horoscope
Everyone was very excited for 2022 but then came January, and everything seemed like a bit of a mess. Don't let that discourage you, Leo. These first few months are all about purging some of the negative energy still lingering from the previous year. Though January caught us with the double Venus and Mercury retrograde in your 6th house, February 2022 is most definitely the very last slight stretch before we can have a few months in calm waters.
Yes, as gotohoroscope reported, you read it right; February 2022 still packs a little bit of drama, but not anything nearly as tense as the preceding month. Now is the time to sit down and tend to the repercussions of the events that unfolded in the not-so-distant past. The good news is that the support to make things happen will definitely be there. So, though it won't be easy, you will have help. Right away, on the 3rd of the month, we have Mercury stationing direct, putting an end to their retrograde cycle. Since this happened in your 6th house of hard labour, health, and subordinate, it's likely that you had to deal with some of the harsher sides of life. Still, now with Mercury gifting you with the intelligence to make a plan of action, you can start working on developing a new routine to get you back on your feet again.
One thing must be said about the 6th house, though. Traditionally this is the house that often points at possible health issues, cuts, or pains to the body. This would most likely only be the case for the Leos born before sunset and who are 17, 29, 41, 53, or 64, but it's important to be a little extra careful around this month with Mars, the planet of cuts and bruises himself transiting through your 6th house. It's time to prioritize your health, get a check-up, and start cutting junk food out of your diet, all things that Mercury can help you plan for. As another mitigating factor, Mars and Mercury are not the only two planets transiting through that house. Venus, the planet of peace and union, will also be there, which can provide you with extra help from feminine figures, especially for Leos born at night. With that said, you may have better luck when approaching feminine doctors or nurses. Moreover, a point of interest this transit could target are bones, teeth, and joints, so stretching regularly and maybe checking up with your dentist could be beneficial. Two dates to watch out for are February 15th, when Mars and Venus both conjoin, and the very last day of the month when Pluto also joins in approaching a triple conjunction.
The Full Moon on the 16th is falling in your 1st house of self-image, body, and spirit. This can be a bit of an emotional time, especially for those of you who are in a relationship as Saturn opposes this lunation in your 7th house of intimate partners. You could expect either your partner or someone dear to you to approach you with a tough yet necessary conversation. Like stated earlier, February 2022 is the month to clear things out, so chances are you already see this coming. While this doesn't necessarily have to be a negative conversation, Saturn's presence implies that it's an interaction that needs to be taken seriously. Considering the house this transit is falling on in your chart, this could be a bit of an overwhelming moment, but don't be afraid to let the emotions flow out of you. It has to happen, and likely for the better. It's also important to note that this could be a little more challenging for Leos, born at night, and it may either involve your father or your partner's father.
Another noteworthy transit closing up the month is the Mercury and Uranus square happening between your 10th and 7th house, keeping up with the theme of relationships. Though, Uranus transiting through your 10th could also bring some career implications into the mix. While squares are usually thought to be challenging aspects, they don't always have to be. They merely instigate action, and given that both Mercury and Uranus are in this together, thoughts, ideas, and innovation could play a significant role in this month's conclusion. Since it comes directly after the Full Moon events, it could be that the conversation you have with your partner yields some creative insights inspiring you to bring some of those themes to a project at work. It could even be that you work with said partner on a work-related task or that your partner enlightens you to go for the career change you've been hesitant to make. Either way, the end of this narrative will be quite exhilarating. Trust the process, and all will be well. Good luck, Leo.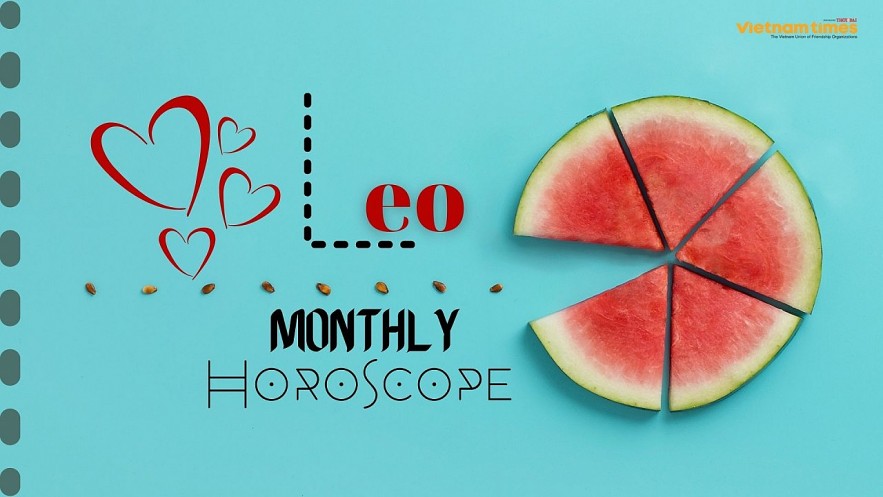 Leo Monthly Horoscope February 2022. Photo: vietnamtimes.
Leo Monthly Horoscope
Leo February 2022 horoscope predicts that your faith will help you to work hard for things that you wish to possess in life. It would help if you never gave up on your dreams, no matter how hard things look right now. Step by step, you will get to where you want to be. You should have a resilient personality for you to stay focused on your goals.
Celebrate your achievements because you have worked hard for them. Leo horoscope 2022 foretells that soon you will know some truth about life that will make you free. There is nothing powerful in this world than having information about something.
In the February period, career-supporting planets will maintain their influence by the middle of the month. In second part of the month, personal matters will move to the foreground. Problems that you can push away from yourself may get mixed up in your life, and you will have to deal with them.
The influence of the Sun will make it useful for you to help. Do not be afraid to ask a loved one, listen to their opinion and they will help you find a solution to the problems that have been bothering you for a long time. Flexibility and willingness to compromise will be important.
All financial issues should be handled in the first half of the month. It is time to think about reconsidering financial strategies and ensuring liquidity of profits. Failure to think about your actions will lead to severe problems in the future. In the family environment, Leo time will flow under the sign of peace and harmony. It will be a time of meetings.
Everything looks good but be careful not to overcome the problems you carry inside yourself. Single Leo will fall into the whirl of parties and fun combined with getting to know new people. It provides great opportunities to meet interesting people and flirt. With proper contribution, the situation can turn into a promising relationship.
In February, no Leo should neglect himself, especially in matters of well-being and self-esteem. Health and mental balance are just as important as physical health. Reduce stress and take care of yourself. As a result, misunderstandings in dealing with loved ones – be it with family or friends – will be very easy. Therefore, to avoid this, try to express your own views and opinions in a clear, understandable and communicative way.
Leo compatibility indicates that there will be plenty of romance with good interactions with your lover. Venus and Mercury will facilitate harmony in love relationships. Mars will come out with excessive passion which should be kept under check. Married relationships will be extremely cordial and your spouse will play a major role in the affairs of marital relationship. Mars and Venus will provide the necessary romance and passion in the relationship with scope for planning for a child. Singles can get into permanent love relationship by meeting more people and expressing their feelings. There will be plenty of opportunities if you look around.
Around the 15th, a truth could come out in the open. This may have an impact on how you act, even if you are not paying the price. You can still feel a good boost in your life. It's stimulating. After all, you've been waiting for a long time to move up a gear, it's done. Even if the planets question you directly at the very beginning, and at the very end of the month, you already know the answers by heart. Your examination of conscience is only better directed and digested. You may feel the urgency to take a turning point in your life: move, life together, new project, do not go too fast. Mars and Venus installed in the sign of Capricorn, erase some obstacles but impose a deep reflection on you. On the 24th and 25th, you will come back in love or friendship.
Leo Monthly Love Horoscope
According to sunsigns, Leo love horoscope for February 2022 foretells that any rejection in your relationship should make you stronger. Learn to move on when people do not love you. Even in your marriage, your spouse can deny you sex. This should not be a reason for you to feel low. Find out why people might have negative feelings towards you. Have yearly reflections of how relationships have impacted your life. Forecasts for 2022 tell you to let go of relationships that do not add value to your life. Leo birthday traits encourages you to have supportive people around you. You do not have to be surrounded by many people who only use you to their advantage. Take your time to choose the people you open up to.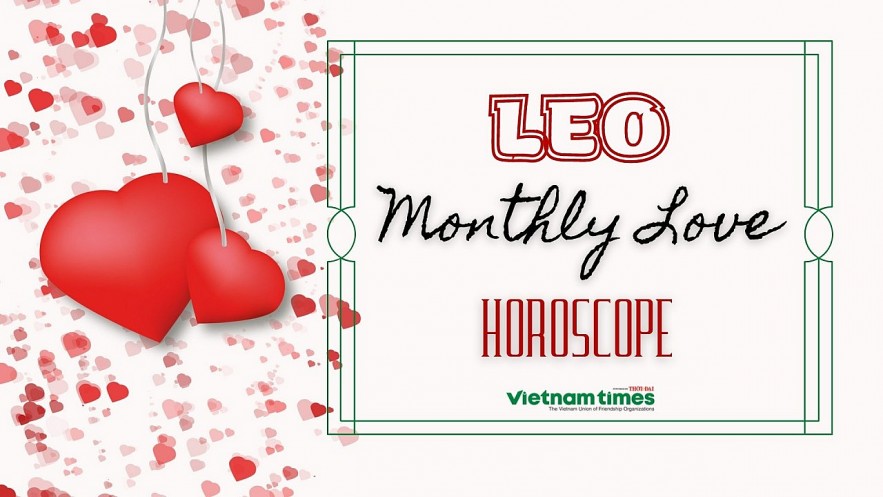 Leo Monthly Love Horoscope. Photo: vietnamtimes.
You find the time a little agitated, suddenly you forget that you had enough of this dead calm. Anyway, if you thought about going on a long calm river, that's not really the case. Yet you unravel the complicated tangles, managing situations, one after the other. At the end of the month, the results are positive.
The astral conjuncture frees you from false stakes. This allows you to see clearly, and to know what you really expect from each other, in this relationship. In particular, from the middle of the month: you play your match ball and you win the point. Your partner accepts your victory. Slowly, but surely, you calm the pace. It had been some time since you started to lose your heart and soul in adventures without a future. The period is now favorable to consider not quantity but quality. On the 10th or the 11th, a meeting full of salt, makes your mouth water.
n case you want to express your love to a special person, do it this month as the stars will shine brightly for you and will support your life and love decisions. Take your lover to some peaceful surroundings, get down on your knee, and express your love truthfully. You might be the most desired person this month, and you will feel loved
2022 monthly horoscopes predict that the only people you need in your life are the ones who need you in theirs. The people who accept you for who you are and not what you can offer are your real family. Love those people who were around you when you were struggling to have a baby. 2022 astrology foretells about a successful pregnancy in your family. Encourage your family members to keep hoping for the best. A new member will bring more joy to your family.
February 2022 monthly horoscope predictions for family affairs foretell a fabulous month for family relationships of Leo persons. Planetary influences ensure harmony and a pleasant atmosphere in the family. Elders will have the respect of younger members and will encourage the activities of the children. Children will naturally benefit from the pleasant atmosphere and will do very well in their academics and other activities. However, parents should keep a watch on their activities and monitor their progress. Competitive examinations may prove a bit difficult to get through.
Leo Monthly Money Horoscope
Never shy away from bargaining for better pay at work. February astrology 2022 encourages ask for what you rightfully deserve. The finance horoscope for 2022 wants you to look for a side hustle either after work or during the weekend. You can have a side hustle that does not require your physical presence all the time. Start small and see how it will go. It is good to have more than one source of income.
On the financial side, Jupiter in Pisces offers you opportunities to grow your assets. At the end of the month, you can conclude an excellent financial deal.
According to horoscope 2022, 2022 monthly forecast for Leo zodiac sign is not beneficial for businessmen and traders. You may have to depend on your savings to make both ends meet. Foreign trade and dealers of arts and crafts will also have a tough time on the income front. The month is not propitious for starting new ventures. All investments should be postponed to a later date. Do not expect any help from financial agencies to cover your expenses.
This month, you will have a strong urge to accumulate more money in order to live life comfortably. You will want help from others, and to get their help, you will also try to be helpful to them. You may also do charity and will spend a considerable amount on it. Your family will be proud of you for doing this.
Leo Monthly Career Horoscope
It is good to have yearly goals in your career. February 2022 star sign tells you to plan what you want to achieve in your career. Start by looking at your priorities before setting career goals. Embrace lifelong learning as a way of advancing in your career. The fast planets in Capricorn encourage and promote your professional activity. However, they ask you to make efforts and continue to persevere to achieve your goals. Unfortunately, this can put you on edge and you can show some annoyance, especially if you do not get what you want. This month, as reported by free horoscope, and although you find it unfair, hang in there and do not think you're being sidelined.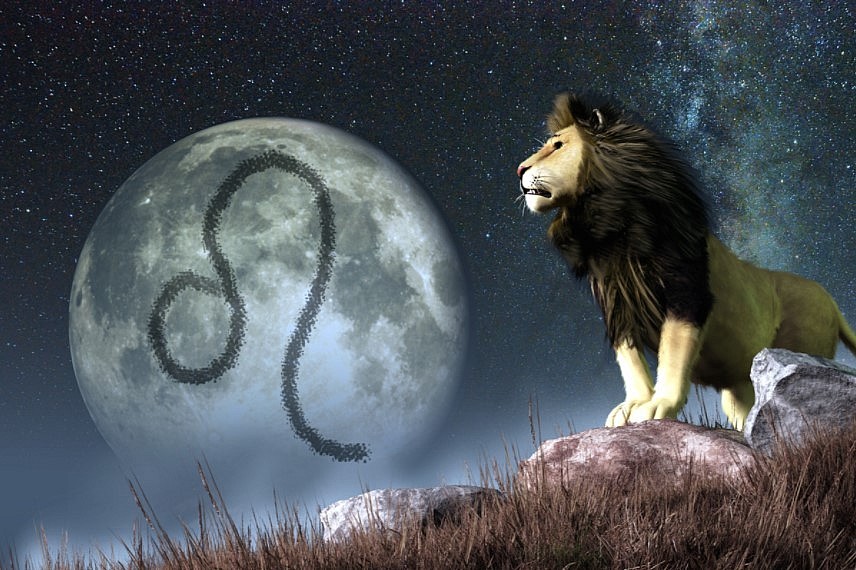 Leo Horoscope. Photo: indianewsrepublic.
In February, Leo will be very creative but at the same time more introverted. There will be some great ideas in your head that you will want to implement. However, you must take into account that something will have to be sacrificed. Therefore, this month you better think rationally and properly consider all the pros and cons before embarking on something. During this period, you will focus mainly on yourself, and it will be difficult for you to socialise. Don't push it and take a break from social events. The main thing is to make you feel comfortable.
This is the month when your efforts get noticed and appreciated by your boss. Wisdom always comes when one has an observant mind, and your boss will praise you for your wisdom and your observation skills. But you will be filled with the desire to splurge on electronic gadgets this month. And you may be offered a new laptop or phone by your boss. You will start business on full throttle. All the business deals that will come your way will be grabbed by you. Your skills and techniques will be highly appreciated this month by customers and fellow businessmen. You will be in a mood to proceed with new business deals.
Leo Monthly Health Horoscope
It is okay to have a fitness trainer. February 2022 horoscope for Leo zodiac sign encourages you to work out with someone to make fitness easier. Workout is a long and tedious process, especially if you want to lose weight. A personal trainer can guide you and motivate you to train every day. A trainer will also take you through sessions of burning calories. Nowadays, things are easy because you can follow training sessions on Tv stations or youtube.
2022 Leo horoscope forecasts fantastic health for Leo people. Chronic ailments tend to be under control and lingering problems will see a closure. Normal care and medical attention will cure most of the minor health issues. Routine exercise and diet regimes will be necessary to stay fit and cheerful suggest the 2022 predictions.
Important numbers: 3, 14, 15
February important dates: 4, 12, 15, 23, 28
Special note:
At the end of the month, you will have a very interesting meeting with someone who in the past was very important to you. You will have some very vital news to share, some crucial remarks and important tips. Do not underestimate her advice, but remember them because they can help you a lot, especially if you plan to start new ventures.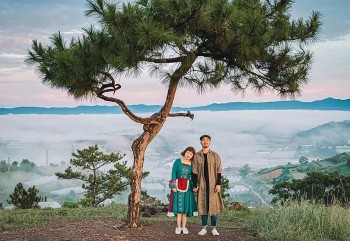 Travel
Three local cities are set to be presented with the ASEAN Clean Tourist Awards 2022.