Leo Horoscope December 2021: Monthly Predictions for Love, Financial, Career and Health
Leo Horoscope December 2021: Career prospects are wonderful, however, you should devote more time to your married life.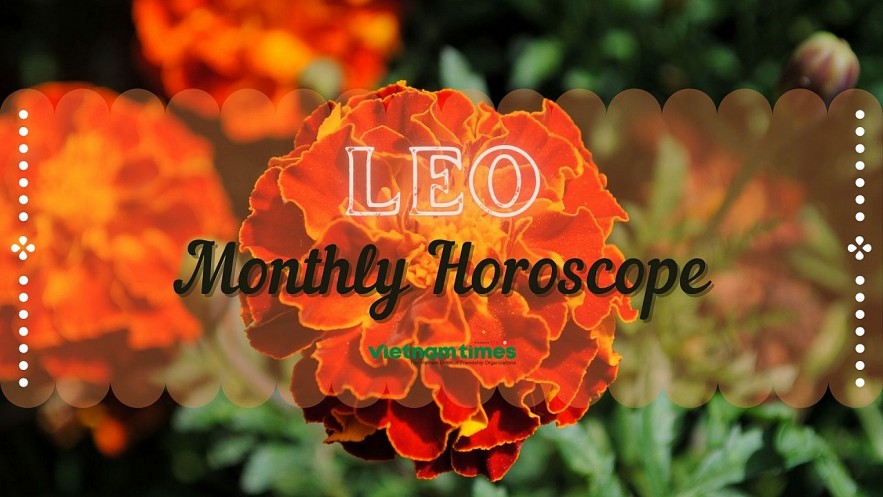 Leo Horoscope December 2021. Photo: vietnamtimes.
Monthly Planetary Horoscope
2021 sure has been a long year, but without further ado, December is here, and it brings with it quite a mixed bag of events.
The month is characterized by a Venus and Pluto conjunction happening in Capricorn. This is happening in your 6th house of health, routine and service. There's no better word to describe a Venus and Pluto conjunction than an obsession. Venus transiting through the 6th can make us enamoured with a sense of duty, and it could also symbolize that you may be extra focused on physical appearance and overall wellness. Pluto will make that interest intense to the point where a skincare routine can turn into an endless quest for perfect skin. While navigating this transit, it would be wise to be aware that perfection is unattainable. Building a healthy relationship with your body comes from accepting some of its flaws as well. There are workable conditions, but some other details we just have to learn to love—as hard as hyper-photoshopped media might make it for us to achieve that.
The last Eclipse of the year and New Moon will be happening in your 5th house in Sagittarius. The 5th house is a place where fun and creativity run wild. Especially with the focus and will that comes from Sagittarius, this is the place where your ideas manifest. Still, this new lunar cycle might make it challenging for some of these creations to come to fruition. Mercury, also being involved in this equation, might make it difficult for you to find the right words to express yourself. That being said, this could mean that now is time to take things lightly and not be so focused on the outcome. Sometimes all we need to get rid of these creative blocks are a few moments of silence. Quietude itself can be enjoyable if we allow ourselves to see the value in it.
Later down the month, Mars will be square with Jupiter. This will be happening between your 4th and 7th house.
The focus here is family and intimacy. Especially around the holidays, the topic of the family can be a little tricky. It can be when all the drama that everyone avoided throughout the year comes out of nowhere, making some awkward moments. This transit is a sign no of being overly eager to bring everybody together. There's almost a sense of aggressively trying to solve everybody's problem in the pursuit of a flawless family reunion. You have to remember that sometimes it's essential to agree to disagree and open the space for contrasting views to coexist. Try to avoid trying to be the family's therapist or the load of everybody's emotions can get to you and will make the experience much less enjoyable.
After Mars is done with its square with Jupiter, it will change signs entering in Sagittarius. When that happens, the red planet will also be briefly conjunct with Ketu, the South Node of the Moon. With this happening in your 5th house, the drive for excitement may dwindle for a few days. Ketu tends to diminish any planet's power that comes within its grasp, so the planet of action and vitality being part of this conjunction can signify a general sense of low energy. This doesn't have to be bad. After such a long, challenging year, it's good to take some time to have fun doing nothing. Sagittarius is quite a spiritual sign, so it may be useful to connect with the pleasures spirituality can provide.
The Last Saturn and Uranus square of the year will be happening between your 7th and 10th house. Chances are, throughout the year, there have been some significant changes to how you approach your career and how you're perceived in the public eye. There's a sense of sudden new beginnings, and that might be taking a toll on some of your close relationships. Especially if you're somebody who works with a business partner, there's a chance that you will be put in a position you're not so used to in that work dynamic. This could include having to work through the holidays or having your job impede your enjoyment of this break in general. It will be crucial to set boundaries to not let your work take over your life. Remember, you also deserve some rest.
The Full Moon this month happens in Gemini and your 11th house. This brings chatty and friendly energy to the last bit of the month. There's a sense of regaining stamina and wanting to spend time with friends, exchanging ideas and making plans for the year ahead collectively. This Full Moon is very social, and it encourages you to get touchy and express your love for the people you appreciate verbally, even if it's through jokes and friendly disputes.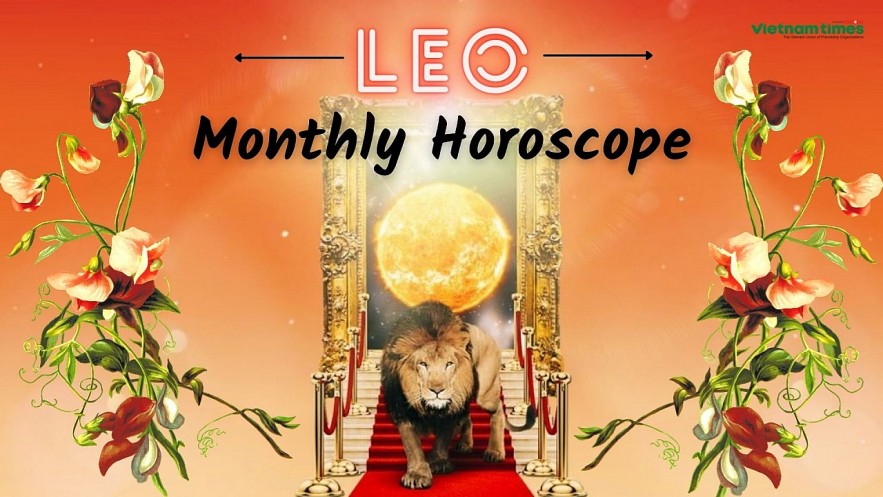 Leo Monthly Horoscope, December 2021. Photo: vietnamtimes.
Adding to the good vibes of the Moon, Jupiter will finally ingress into Pisces, bringing prosperity and luck to whatever house it will be transiting through the next year. This is happening in your 8th house of other people's resources and sudden changes. There's a good chance of receiving some unexpected goods in the coming year. This could be money and the clearing of debt, but it could also mean resources to help you manifest success into your life. The 8th house is often associated with transformation, so expect positive change ahead.
Leos will pay a lot of attention to their professional life in December, and this will bring them many important benefits. For the entire year, they have had many headaches regarding their work, but this month will be auspicious for them in this direction.
The more they know how to put their power to work hard, management and organizational skills to work, the more they will be able to solve the work problems that they kept on hold.
They will also go to many parties, having a very active social life and being in the center of attention. Meeting new people is going to bring them comfort.
Magnetic, bright and friendly, they will easily get noticed and enrich the lives of others. Their positive attitude will make everyone happy. What they should appreciate is that, even if it has been turbulent, the year will end surprisingly pleasant for them.
Leo Monthly Horoscope
In December, love, happiness and success will foster you. You will not have reasons to complain. For this reason, it is worth starting an interesting case that has absorbed your mind for some time now, because it is now the biggest chance that it will be successful.
Forecasts for December 2021 Leo Horoscope suggests that there may be problems in personal relationships. However, career prospects are wonderful. You should devote more time to your married life. After the first week, career projects will gain momentum.
Planetary support is forthcoming for making use of your professional skills. You will be able to have good relationship with your spouse after the 15th. This is a good time to have a baby. There will be harmony and support to enjoy marital life for Leo personality.
Sometimes, to achieve something you have to take a chance. Engage in new ventures and do everything in your power to bring them to a conclusion. Do not forget about the smile that you will win over the sympathy of many people.
You will experience a hot romance with a fascinating person who will have a good heart and sincere intentions towards you. If you give yourself a little more, then you can have a chance to create an ideal relationship.
Although the difference is very much from each other, there will be some things that will bring you closer together. In the end, it is not known today that opposites attract. In the second week of the month, your creative talents will grow stronger.
Such activities like writing, acting or various public appearances will be recognized and successful. Try to arrange your daily schedule in such a way as to spend as much time on social events.
Until the 10th, you will have your projects gaining more value, so you will enjoy continuing them. The victories achieved along the way will lift your spirits, not to mention you will win many new challenges, meaning the year's end will be eventful.
The stats will give you many chances to reveal your talents. Since you will be very busy with work this month, you won't have too much time for your loved ones, so disagreements at home may become unavoidable.
Just like always, it's important for you that you shine. Being lucky, there's something positive about this, especially when it comes to gifting the people in your life, who are very diplomatic and understanding.
Everything is going to be fine at work, where you give only your best. Your emotional life may suffer because you don't give it too much attention, so take better care of your loved ones.
Leo Monthly Love Horoscope
Not having too much time on your hands, you don't give attention to the people in your life, but at least you're not showing how much this is bothering you. December is going to be a hectic month for your family life.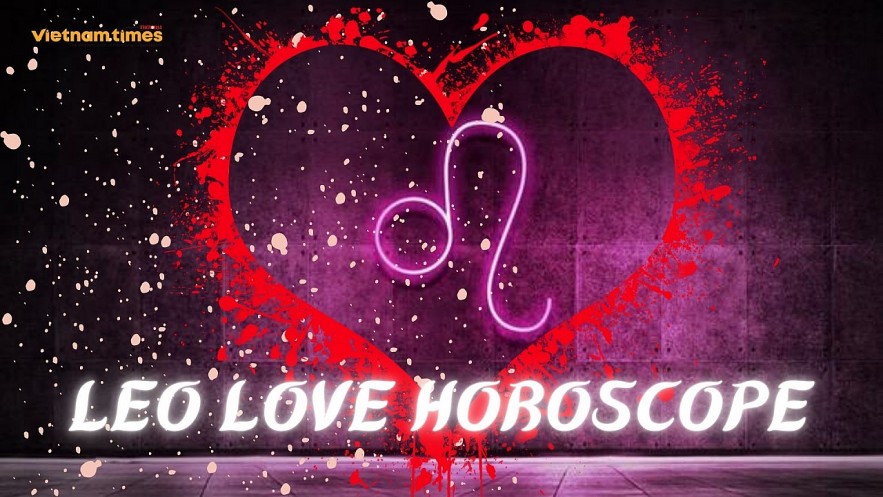 Leo Love Horoscope. Photo: vietnamtimes.
Luckily, you forgive yourself for what's happening, not to mention the 26th will have things coming back to normal. During the month's beginning, your relationship is going to be tense.
You will have misunderstandings and difficulties in communication with your other half. Since you don't like conflicts, you will be the one making a compromise or two.
Starting with the 14th, the situation will be normal again, especially if you have a romantic dinner with the partner. Your love life is going to go through a transformation that surprises you. Most of the time pretentious, you drop your protective armour this time.
Leo compatibility will be disturbed by career obligations and this will irritate you. Your partner understands the situation and is willing to be lenient. The last week of the month will see the restoration of family happiness.
Married life will face some turmoil during the initial part of the month. There will be minor conflicts and the necessary dialogue with your spouse is missing. After the 14th, you can expect normalcy in the relationship. A bit of socializing will help to ease the situation.
Single persons will benefit from relationships if they are more sober and try not to be aggressive. This will draw partners to you and you can have all the romance and passion you want.
Quite a beneficial month for your family during which there would be very few problems since the stars are placed in an encouraging manner. During this month many of you would see your devotion for your father grow. The elders too would whole-heartedly bless you. In such an environment the children would behave in a good-natured fashion and perform well in their studies and other extra- curricular activities.
This would be a source of much satisfaction for all family members. Some of you would gain significantly from your maternal relatives. The family should even otherwise do very well financially, with a rise in the overall family income fairly certain. A beneficial month for your family in most ways.
Monthly Horoscope 2021 are very much encouraging for family affairs. Planetary aspects are positive and this will bring about harmony in the family atmosphere. You will have a good relationship with senior members of the family and you have their cooperation. Family finances are prosperous and you get the contribution from members also.
There is another solar eclipse on the 4th (the last eclipse of the year). It occurs in your 5th house of children and so children and children figures in your life can experience life-changing dramas. Some of these changes can be very normal – a child goes off to college, or has a sexual awakening, or gets married. The point is that even these good things are life-changing events. They should still take it easy and avoid stressful kinds of activities over the eclipse period, however.
Children will progress well under these positive vibes. They also have stellar support for their academic and other activities. Relationship with seniors will be respectful. Commerce students will do well in their studies. If they are creatively inclined, the month will provide good opportunities to excel.
A month during which the prospects for your children look quite promising, since the stars are favourably disposed on this score. Those pursuing the fine arts like music, dance, drama, sculpture and the like would have an inspired spell of creative activity in which many of them would go on to make some notable achievement.
Students of any branch of accountancy would also fare quite well. In fact, most of these people would fare well in their studies as well as extra- curricular activities. They would show proper respect for their elders.
Leo Monthly Money Horoscope
2021 December forecast for Leo zodiac sign paints a dismal picture on the financial aspects. Astral positions are not encouraging and this will have a negative impact on the profits of business people and traders. Exporters and fine arts dealers will not be able to rein in profits. Many of them may get into debt to meet their routine expenses.
The month is also not propitious for starting new business projects. Speculations and investments fail to give the desired returns. There will not be any encouragement from financial agencies.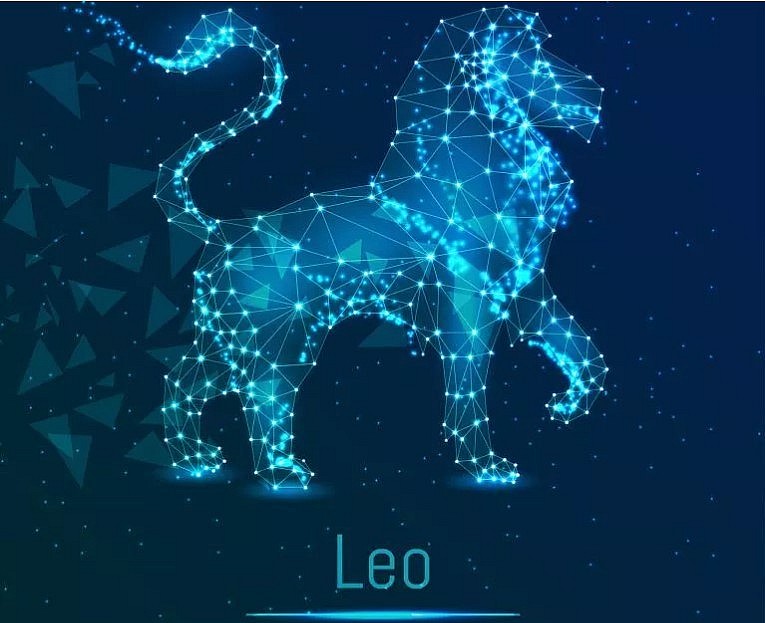 Leo zodiac sign. Photo: listland.
There is nothing particularly encouraging about your financial prospects this month. Most of you would have to struggle quite a bit to realize planned objectives and even after this, may achieve little success. Traders of all descriptions and those in overseas trade have a similar fate in store for them.
Artists of all descriptions would do well to make allowances for a lean period, because such a provision would come in handy this month. The climate would also not be congenial for investment and for launching new ventures. These could easily get stuck. The period ahead is not favourable and, therefore, you should maintain a low profile till this spell is over.
In the financial sector, Leos will have stability and even put aside some more, just like they've done it for the entire year. And this will continue in 2022 as well, so they will be very happy when looking at their bank account in the future.
Mercury, your financial planet, is also impacted by this eclipse. Course corrections in your financial life are necessary. The events of the eclipse will show you where your thinking and planning have been amiss or unrealistic. Thus, you can make the necessary improvements. A parent or parent figure is also making important financial changes. The finances of the family as a whole get changed now. Siblings and sibling figures should be more careful driving. If they are students below college level, there are educational changes – perhaps even changes of school. The spouse, partner or current love has dramas with friends and with high-tech equipment.
Leo Monthly Career Horoscope
2021 Leo horoscope for career foretells marvelous prospects for career growth. Star positions are beneficial and there will be good understanding with colleagues and seniors. This will help you in completing your designated tasks on time. You can expect good monetary benefits.
With no problems on the professional front, you can use your spare time in humanitarian activities. Spiritual engagements will improve your mental well-being.
This month you would have fairly useful opportunities for career advancement. In an atmosphere completely free of tension and politics, you would carry out your pursuits and realize the expected gains. In fact, some of you would go on to make a mark with your contribution in social or religious work, writers and others in such-like vocations would also do particularly well.
This – of course, would be a source of much satisfaction to which would be added what you can expect to derive from your association with learned people of spiritual stature. Overall an excellent month, during which you could achieve much.
Those of you who are artistically inclined have a particularly beneficial period ahead of you during the coming month. Most of you would in any case, be quite successful in your efforts. You would be blessed with an absorbent mental state, and your mental faculties would remain quite sharp, making learning that much quicker and easier.
Those pursuing accountancy of any sort and studying hotel management, particular catering, would have a beneficial time. The artistically inclined could well go on to score some notable success. Those appearing for any competitive examination can also look forward to success, provided they put in at least the normal kind of effort with sincerity.
Meticulous people, Leos need to always be in control of the situation they're in. As far as money goes, they need to know that they can all the time manage their budget and also put something aside.
December will be the month in which they will receive the rewards for their efforts, yet this won't happen if they're not persistent to accomplish their goals, nor if they allow negative thoughts to overwhelm them. You will have plenty of motivation to advance in your career.
2021 astrology for Leo star sign paints a rosy picture for students in their pursuit for education. You have the benefit of favorable planetary influences. Students of commerce and management will do well in their courses. If you are taking a course in fine arts, you will have no problem in completing your studies.
Your mental faculties will be competitive and in good shape. This will help those sitting for competitive tests. They require minimum coaching and usual effort to get through.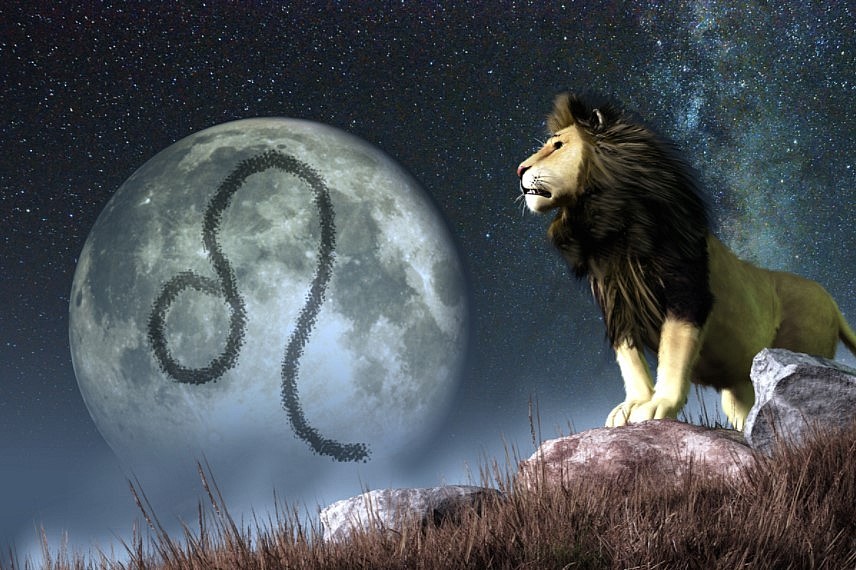 Leo Horoscope. Photo: indianewsrepublic.
Leo Monthly Health Horoscope
This month the stars are favourably disposed towards your health affairs and should remain quite fit with minimum fuss. There will be those of you whose digestive organs are quite easily upset or disordered, and even these people would experience relief in their condition. This is not to say that all caution should be thrown to the winds, but merely to indicate that the turn of events will favour your good health.
There are also some grounds to be careful about any infection related to the chest, like coughs, colds and bronchitis. This merely means that prompt medication should be obtained at the first sign of any such symptoms.
December 2021 Leo horoscope predicts fabulous prospects for health. The astral configuration is helpful and this will ensure that no serious health hazards will appear. Chronic disorders will remain suppressed and any minor health problem can be cured by immediate medical attention.
With good health, your temperament will be cheerful. It is time to engage in regular exercise and healthy diet programs. This will ensure maintenance of good health. You should focus on reducing your anxiety levels through relaxation techniques and sports.
Most Leos have experienced stressful times in many areas of their life, and this affected their health one way or another. It's very likely their nervous system has been damaged and they're feeling rather uncomfortable because they're experiencing fatigue or strong headaches.
If they get the chance, they should spend some time recovering and resting from work. As soon as their strength will be back, they're going to be ready to start the new year with amazing forces, also to not be surprised by anything. Once the eclipse is over with, the month ahead is fun – party time. Enjoy yourself. Take your mind off your problems and enjoy life. When you come back to your problems you'll find that they are not as bad as they first appeared and there will be solutions.
Best Days Overall: 4, 12, 13, 22, 23, 31
Most Stressful Days Overall: 1, 2, 7, 8, 14, 15, 16, 29, 30
Best Days for Love: 5, 6, 7, 8, 14, 15, 24, 25
Best Days for Money: 4, 8, 9, 13, 14, 18, 24, 25, 28
Best Days for Career: 5, 6, 14, 15, 16, 24, 25
Important numbers: 5, 10, 12
December important dates: 2, 10, 15, 24, 29
Horoscope December special note:
"A man who occupies a high position in the office dutifully puts in your life both private and professional. And although it seems to you that it is a proud and conceited person, give it a chance. Appearances in the end sometimes confuse."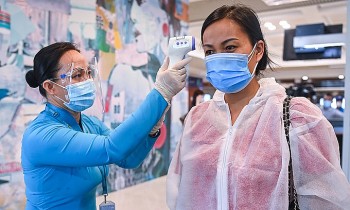 National
Vietnam News Today (October 20): Vietnam adds 3,034 Covid-19 cases to national infection tally; HCM City enhances cooperation with China's Shanghai; Thirty-two localities declare Covid-19 risk levels; Transport ministry mulls letting the unvaccinated fly.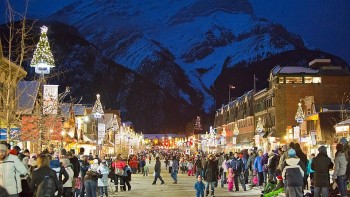 Travel
If you are looking to celebrate your Christmas somewhere else outside the country, then Canada can be the perfect choice for you with these 10 best and most idyllic places to have a wonderful Christmas holiday with your friends and families.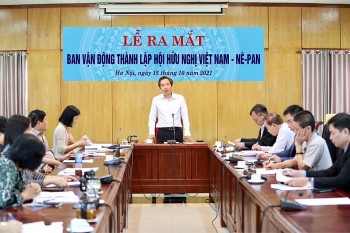 Friendship
The Advocacy Committee for the establishment of the Vietnam - Nepal Friendship Association was officially launched.