Leo Horoscope October 2021: Monthly Predictions for Love, Financial, Career and Health
Leo Horoscope September 2021: For natives belonging to the zodiac sign Leo, the month of October will prove to be better than average.
Monthly Planetary Horoscope
The pace of life will pick up this month. Little by little retrograde activity is reduced. Until the 6th, 60 per cent of the planets will be retrograde, but by the end of the month only 20 per cent will be travelling backwards. Things are opening up for you and in the world.
The power this month remains in your 3rd house, at least until the 22nd. So, like last month, this is a period for expanding your learning. It is excellent for students not yet at college. And even if you're not 'officially' a student, you will behave like one. It will be a great period for attending lectures and seminars on subjects that interest you. It is also good for teaching others what you know.
Mercury, your financial planet, spends the month in your 3rd house, which is very good for mercurial activities – sales, marketing, advertising, PR, trading, buying and selling. (Of course, best to wait to make important trades or sales until Mercury goes forward on the 18th.) There are nice paydays happening this month in spite of the retrograde. Mercury makes nice aspects to Jupiter on the 2nd and 3rd (the results can happen with a delayed reaction). On the 8th and 9th the Sun travels with Mercury – a good financial period (again, it can happen with delays). On the 14th and 15th the Sun makes nice aspects with Jupiter too. These good things can come with complications, but they will come.
Your 4th house of home and family gains in power from the 22nd onwards. The focus is now on the family. Career is still important but for now shift some attention to the home, family and your emotional wellness. Many of you will be going back and forth like a seesaw between the demands of the career and the demands of the family. There is a balance to these things, and you will find it.
Love is more complicated this month – especially after the 23rd. You and the beloved need to work harder on your relationship. You seem distant – perhaps not physically, but psychologically. If you can bridge the differences, love can work out well.
Venus goes 'out of bounds' this month, from the 11th to the end of the month. Thus, in career and intellectual matters (the kind of reading that appeals to you) you are outside your normal sphere. The demands of the career can pull you out of your normal zone. Perhaps this is the situation with bosses, elders, parents and parent figures too.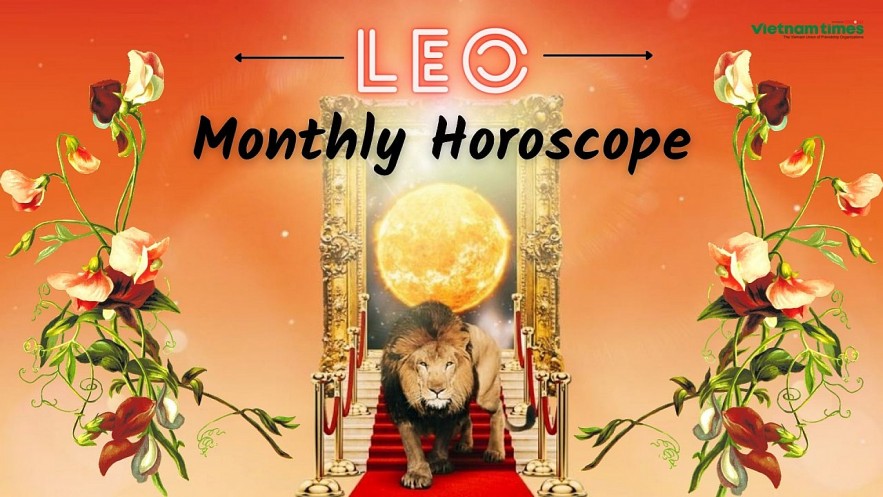 Leo Monthly Horoscope. Photo: vietnamtimes.
Leo Monthly Horoscope
October 2021 Leo Horoscope predicts that life with your spouse will be fabulous if you make a few compromises. The period after the second week is favorable for resolving your problems. Stellar aspects will provide you with many opportunities to succeed. Leo personality should make use of them for a happy life. All problems at the professional front will be handled by you successfully after the third week of the month. You will also be adept in solving conflicts in the family environment. Astral influences are encouraging during the end of the month.
In the event that you're desperate to find solutions to many of your problems, then rest assured that October 13th will be the day in which this is going to happen, and not before. According to the planetary influences, you will have a glow like no one else.
Take advantage of it by taking on any opportunity coming your way. Find solutions to your problems in any situation. October 19th may bring some difficulties at work. You may be given a very hard time by your colleagues because as a Leo, you want to grab on to every opportunity and can be too ambitious.
When it comes to the family, you're the one who solves all the conflicts at home. Toward the month's end, some of the planets that are always spoiling you will send your way their good vibes, so you will be able to breathe. You will want to relate more to your partner, but in order to do that, you need to make some small compromises that you serenely accept.
Leos will suffer from a distracted mind in October, as they will feel that they need to make important changes if they want to develop more as an individual, not to mention they will doubt themselves that they can do it. The stars will give you enough courage and energy to go on any adventure that can help you live your life the way you want to live it. You will feel as if you're strong on the inside, and that you can take on anything life has to throw at you.
Defeats won't discourage you, whereas the victories will be the ones that will help you grow from both an emotional and rational point of view. Leos won't have the desire to work too much in October, but the Horoscope warns them to not give into this.
They need to get things done before their superiors begin to become suspicious of their activity and start doubting their capabilities. In case they happen to be involved in some sort of a risky business, it's important that they ensure their money is safe. At the same time, they need to properly communicate with those who are somehow in charge of their financial situation.
Leo Monthly Love Horoscope
Leo compatibility predicts favorable conditions for love relationships during October. It requires some innovation and good communication. You have to be flexible and sentimental if you have to succeed.
Marital relationships can expect some conflict between partners during the first week of the month. Stellar positions are encouraging for a harmonious relationship after the first week with scope for pregnancy. Single persons will get many opportunities for getting into love relationships this month. Old relationships have to evolve slowly and you should be patient.
October's first week is going to have Leos' partner thinking their other half is cheating. This is because Leos will act foolish and attract many members of the opposite sex with their naturalness. What they should do is show more of the love they have for their spouse or lover. After all, you don't want your relationship to end.
When it comes to their social life, Leos are going to meet many new and interesting people who will help them advance in their career and become their best friends in the future.
Leo natives will also develop an obsession for cleanliness and hygiene, so in case they will sweat more at the gym, they will want to take the longest bath at home, as they won't feel clean by only taking a shower, which is going to be very peculiar.
Monthly 2021 predictions for family relationships foretell very good prospects. Planetary aspects are favorable and this will help harmony in the family surroundings. There will be celebrations and festivities. The relationship between members will be very much friendly. Planetary positions are less auspicious for the progress of children this month in the 2021 Mercury retrograde. They fail to make good progress in their academic fields. Commerce students will have a tough time with their studies. If they are appearing for any competitive test, more effort and additional guidance will be necessary. All their actions require supervision and advice from parents.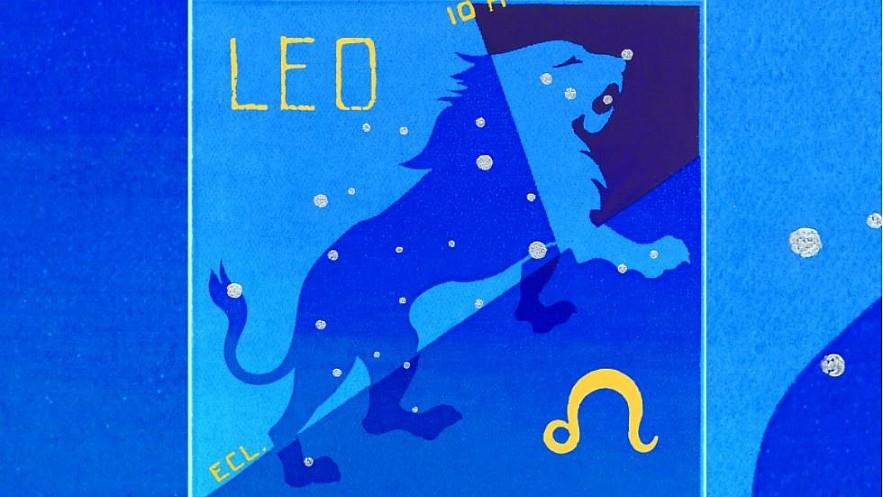 Leo zodiac sign. Photo: Alexa De Paulis
Those who are in a love relationship will come across an extremely favourable time during the first half of the month. The ruling Lord of the fifth house , Jupiter is situated in the sixth house and is getting conjuncted with Saturn who itself is the ruling lord of sixth and seventh house.
Because of all these planetary positions, the trust factor in your relationship will increase and so will the dedication towards one another. You may also hear the wedding bells ringing very soon, which is why you should make the necessary attempts in this direction. Your friends and close acquaintances will also be seen rooting for your relationship.
On 22nd October 2021, the red planet Mars will move into your third house and it will be aspected by the planet Jupiter and Saturn from the fourth house. This can bring some challenges to your relationship. Clashes with your partner are quite a possibility. You are advised to take decisions practically and not entertain the interference of a third person in your relationship. Ultimately, you will be seen putting an end to all the troubles prevailing in your relationship and leading a happy love life.
Moving on, let us now talk about married natives. The month of October will prove to be average for you. Efficiency in your relationship will increase and you will remain dedicated towards your life partner. Relationships will turn out to be pleasant but you may have to see the poor health conditions of your life partner. This can also use up some of your economic resources which is why you should take care of his/her well being.
Leo Monthly Money Horoscope
October will be a stable month when it comes to finances. Psyche in the 4th House of the Cancer indicates you need to be less dominant and protective of your wealth. Let the people you're giving money to, perhaps your spouse and children, spend more.
In the workplace, Jupiter and Ceres are going to continue their transit through the 4th House of Cancer, favoring productivity and making you more interested in sharing your experience and knowledge with others.
2021 October forecast for Leo zodiac finances paints a difficult picture. Businessmen fail to make progress in their activities. Traders and exporters will have a tough time balancing their budgets. Fine arts dealers may have to take money out of their savings.
From an economic point of view, this month has some mixed results in store for you. After the 2nd of October, Mercury in retrograde motion will move into your second house. Because of this, some problems can crop up in the initial phase of the month. You may find it difficult while making decisions. Some physical difficulties may also come into the forefront.
Stellar aspects are not propitious for business and you will fail to get any help from financial institutions. Speculations should be avoided and investments fail to give the desired returns. The time is not auspicious for commencing new business ventures.
Leo Horoscope. Photo: indianewsrepublic.
Leo Monthly Career Horoscope
Leos will have their activities hindered by certain difficulties indeed, yet if they're cautious and patient, they will manage to turn their financial situations and business into successes. Until October 13th, they need to avoid signing contracts and taking care of money, loan, or commercial issues.
Patience is the key here, and they need to hold onto it until after October 14th, when Mercury will no longer influence them with tensions in the financial sector. After this date, Leos will have more freedom as far as money goes.
2021 Leo horoscope for career prospects predicts a fabulous month. Planetary configurations will make the environment at the workplace cordial. You will have the support of your juniors and encouragement from seniors. Under such circumstances, your performance will be excellent. You can also expect good rewards in return.
As you will have quite a bit of leisure time, you can devote yourself to humanitarian activities for the benefit of society. Spiritual activities will enhance your psychological well-being.
With regards to your professional life, the month of October will be full of opportunities and achievements. Any project you take into your hands right now will be graced with success. Rahu is currently sitting in your tenth house which will help you to take care of the hindrances standing in your way.
No matter how many problems you face, you will dodge them successfully and move towards your goals. The situation of your workplace will remain strong. On 17 october 2021, the royal planet Sun will move into your third house, because of which your mind and efficiency will increase.
You will require the support of your friends, siblings and acquaintances. New doors to success will get unlocked. Afterwards, on 22nd October 2021, the planet Mars will also move into your third house because of which your might will increase. Prospects will get created for you to acquire success at the workplace on account of your personal efforts. Job holders will settle down and establish themselves in the society. A promotion or bonus is also on the cards. Those who are running their own business ventures will come across a very favourable time.
The initial half of the month will remain somewhat profitable. The sources of earning money will increase, because of which you will remain elated. However, as you move towards the second half of the month, you will come into terms with some extra ounces of success.
When the Sun moves into your third house, you will acquire the support of luck and the government in power. Next, when the planet Mars moves into your third house, you will pave the way for benefits on account of your hard work and diligence. This is a very right time to go ahead with investment.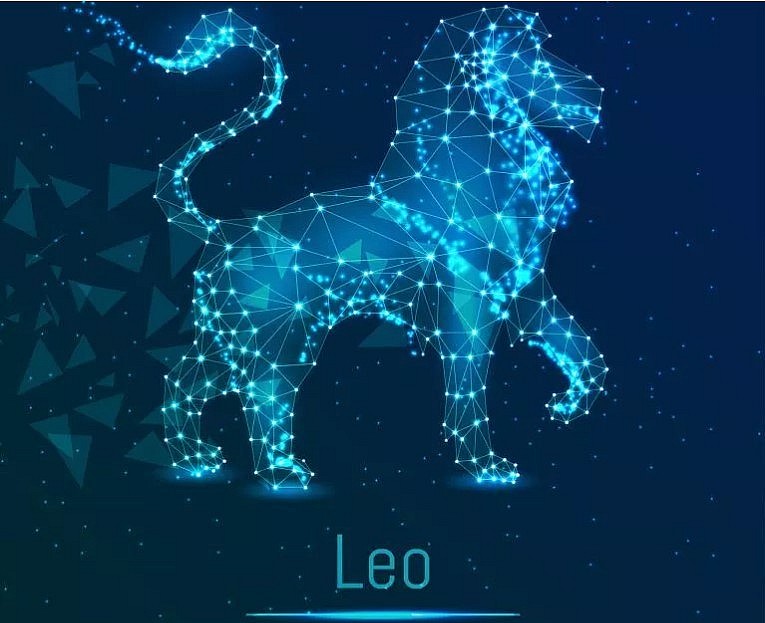 Leo zodiac sign. Photo: listland.
Leo Monthly Health Horoscope
The 2021 forecast for Leo predicts that your health will be awesome until the 21st day of this month when you will start feeling fragile. The fragile nature of your health will be associated with the change of weather. It is therefore upon you to take good care of yourself and seek medical attention whenever necessary.
Be cautious and don't allow yourself to get nervous, especially during the first 2 weeks of October. In case you don't follow this advice, then your immune system is going to suffer, and you may fall sick with the flu or a very bad cold. Leos must make sure they're resting enough too. Those of them who know themselves to be more sensitive should take the vitamins that their doctor recommended.
October 2021 Leo horoscope does not augur well for health prospects. With star support missing, chronic ailments will reappear and require constant medical attention. Even otherwise you will be plagued with some health problem or other. Some relief can be obtained through regular exercise and healthy food habits. You should avoid stress by properly timing your activities. Sports activities and meditation will help. Overall, health will be problematic and you have to wait for good days to come.
Special care will be needed in the month of October regarding health, as some challenges may arise on this front. The sixth house, which is known as the determiner of diseases, is hosting a conjunction of Jupiter and Saturn. This combination may be good for many other things, but not quite appropriate for your health.
Problems related to the stomach, such as gas, indigestion, knee can crop up. If you are already suffering from these diseases, then you should take special care of your diet. Take full care of yoga and exercise etc. Maintain a healthy routine. The transit of Mars and Venus in your second house can also be troublesome for health. Patients with blood disorders and diabetes need to take special precautions at this time.
Best Days Overall: 1, 2, 10, 11, 18, 19, 20, 28, 29, 30
Most Stressful Days Overall: 8, 9, 14, 15, 21, 22
Best Days for Love: 3, 4, 10, 12, 13, 14, 15, 18, 19, 21, 22, 29, 30, 31
Best Days for Money: 3, 4, 5, 6, 7, 14, 15, 23, 24, 25
Best Days for Career: 10, 18, 19, 21, 22, 29, 30
Important numbers: 7, 12, 13
October important dates: 6, 17, 21, 25, 30
Special note:
"Pay your full attention now to matters related to finances. The material situation of a partner or partner will be of great importance in the sense of security for you."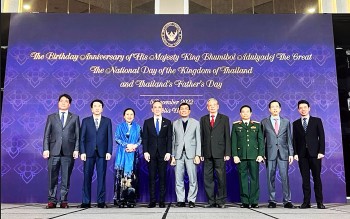 Friendship
The Royal Thai Embassy organises the reception on the occasion of celebration of the Birthday Anniversary of His Majesty King Bhumibol Adulyadej the Great, the National Day of the Kingdom of Thailand and Thailand's Father's Day on 2nd December 2022 in Hanoi.