Libra Horoscope February 2022: Monthly Predictions for Love, Financial, Career and Health
Libra Horoscope February 2022: Thanks to harmony and peace at home, you will be able to develop and plan your career. Cooperation and compromise will be very important, especially at work.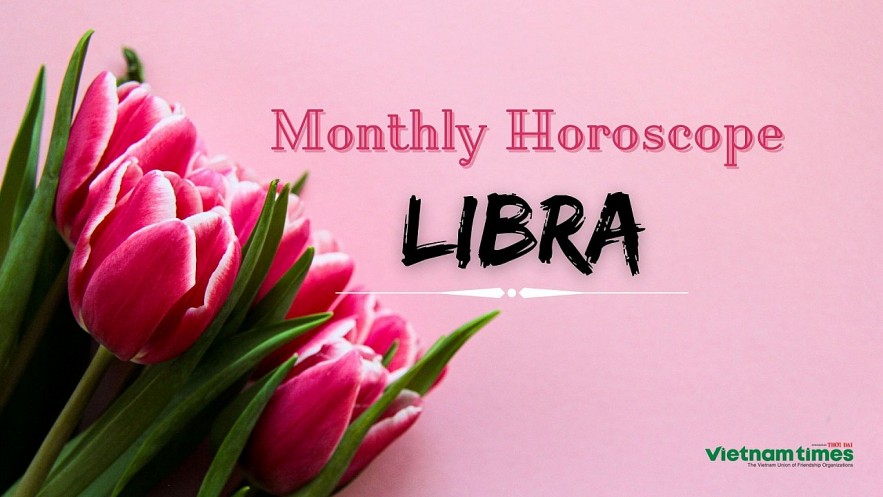 Libra Horoscope February 2022. Photo: vietnamtimes.
Monthly Planetary Horoscope
Though 2022 promises to be a much smoother year than 2021 was, the first impressions might've gotten you to think otherwise. With the Venus retrograde happening in Libra's 4th house in the last month, instability in your home might've been a big hurdle to get through. The good news is that February 2022 is the month to clear out all of that nonsense so we can move into March feeling much more positive. This won't come without its own set of challenges, but overall, things are progressing for the better. If you've had any misunderstandings with your parents, roommates, or anyone you live with, for that matter, now will be the time to set things straight and create some clear boundaries. It's time to take advantage of Libra's innate ability to balance and serve as a mediator.
According to gotohoroscope, February 2022 starts on a good note as right on the 3rd day of the month, Mercury stations direct in your 4th house, bringing an end to its retrograde cycle. This retrograde might've been quite significant as Venus, the ruler of your sign, was also retrograde in the same place. Now with both planets moving forward, so are the challenges to your home life. This transit lasts for a couple of days, and it will be an excellent opportunity for the Libras born after sunset to take advantage of the significant boost in clarity and communication this transit can bring. If you're 20, 32, 44, 56, or 68, there's even a chance for travel, allowing you to have some self-care time away from domicile conflict. Whether leaving the drama behind is a good decision is a choice you'll have to make alone.
If you do decide to go on an escapade, there's a good chance this trip will be generative. You may feel inspired to work on something creative, or if you went away with a partner, there's even a mild chance of pregnancy for Libras born in the morning. This is mainly attributed to the conjunction of the Sun and Saturn (both planets that symbolize fatherhood) in your 5th house of sex and children. Conversely, you could potentially meet the father of your future children (if that applies, of course). However, with Saturn's finger in the mix, there could be some nuisances coming out of such an event, or things may be slow to progress, especially for those born at night.
Whether you decide to leave home for a bit or not, things will continue to happen as both Mars and Venus conjoin in your 4th house, symbolizing homelife and therefore emphasizing those themes. This conjunction can be somewhat unstable since Mars and Venus stand for contrasting ideas. The former, arguments, separations and conflict, and the latter union, peace and understanding. When applied to roommates and the like, this can symbolize someone moving out. Similarly, if this transit refers to parents and family, someone could be distancing themselves from the family, but that will be met with resistance (likely from a female figure) who tries to appease some of the familial discord. This whole situation can be quite distressing, especially since Pluto joins in on a triple conjunction towards the end of the month. This is not something to be majorly concerned about, but it may inconvenience you. The quicker you tend to the tension, the better.
By now, you probably noticed that February seems like quite a tense time. Though, this is not all the month has in stock. The Full Moon can be somewhat positive as it happens in your 11th house. Traditionally this is the house of good spirit, and it's where you find friends, alliances, hopes, and dreams. While day born Libras might get most of the luck out of this one, given that Saturn opposes this Moon and he's notorious for causing trouble for people born at night, this should still be a good time for making new friends, and most of all, manifesting your most sincere wishes. Still, knowing that Saturn loves slowing down plans, this manifestation might take some time to come to fruition, so don't be discouraged if things don't seem to work right away.
Another quite important transit that could distract you from house drama is the square between Mercury and Uranus on the 24th. These two planets are all about thought and innovation, and given that Mercury is in the aforementioned 5th house of creativity, this can be a time to turn your ideas into something constructive. Uranus could make things a little shaky, especially as it's in your 8th house of other people's resources, meaning that you might be better off working independently than relying on someone else's money or efforts to realize your plans. Still, squares are powerful transits, which could be an ample opportunity for you to learn how to do things on your own. Even if February 2022 might seem like it's trying to go against you, as long as you don't avoid your problems, these challenges will be nothing but growing pains.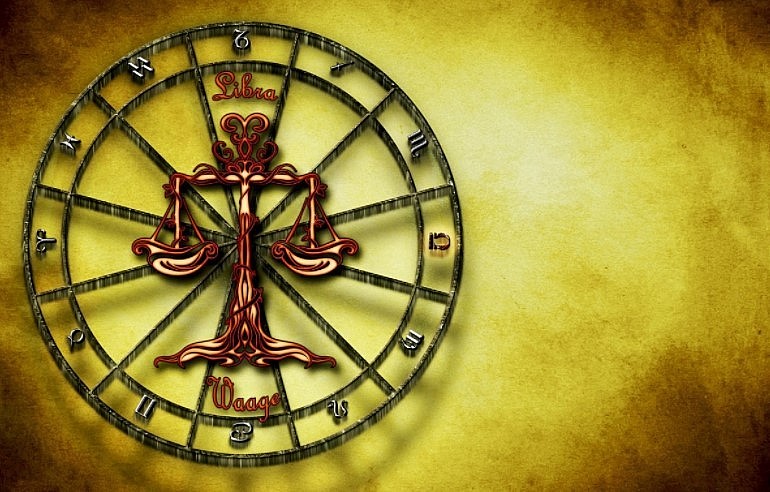 Libra Horoscope. Photo: horoscope2021.
Libra Monthly Horoscope
In February 2022 each Libra should take notice of others around them. Not only you and your matters are important, but also problems of relatives. Thanks to harmony and peace at home, you will be able to develop and plan your career. Cooperation and compromise will be very important, especially at work. Acting alone will only bring damage and causing you trouble when communicating with others.
Now you have to adapt to the situation, not others. This can be difficult for you because people born under the Libra sign do not like it very much when they have to equate with others. Previous investments have begun to generate income that can be used for pleasures. You can invest and deal with money, but you have to be careful not to overdo it with optimism.
February will be conducive to a relaxed approach to life, and it cannot be ruled out that the zodiacal Libra will spend it on romance. Joyous flirtation and enjoyment of feelings will add energy and determination to action. Health cause problems up to the 22nd, so you should allow yourself to some rest, take care of yourself. Combine entertainment with physical activity. Changes in life should be carried out in the first half of the month; then they have a chance of success.
In February you will have lots of things on your mind. As a result, you can be distracted and tired. Although there will be many responsibilities, do not be overwhelmed by their excess. And if you only feel that you are overwhelmed with them, be sure to be assertive and begin to say diplomatically. Start thinking more about yourself. Try to organize your time so that everything you do is 100% made on the last button. A person in hiding looks at your actions and if you only show greater responsibility and conscientiousness, then you can expect successes. You will see that in the end you will be appreciated. Time is money – you should remember that. And if you do not have any social temptations, it will be better for you. For larger events, it would be wise to leave it for some time, especially in the middle of the month. It will be better if you start dating only innocent dates. Free time devote entirely to work or study, and you will see that you will feel a lot more benefits for this reason. It's true that your social life will suffer a bit for some time, but at the end of the month everything will start to normalize. You will make up for arrears and reactivate again.
Libra compatibility for love relationships of Libra individuals will be full of romance and passion. With your charm, you can seduce anybody. Mars will provide you with the energy while Venus will give you the magnetism and feelings. Married life will be expressive as well as sensual with chances of expanding the family. You will have the feelings and actions of a newly married couple. Communication is facilitated by Mercury. Single persons will have very good chances of meeting their partners. The relationships will be more passionate due to the influence of Mars.
Libra February 2022 horoscope predicts that you should never feel left behind for doing your best to survive because it has got you here now. It would help if you always had a personality of never giving up. Work hard until you achieve what you want in life. Libra horoscope 2022 foretells that you may feel like nothing changes in your life as you live each day. But if you look at how far you have come, you will see the reason for keeping your faith alive.
If you take a firm position, you will settle a dispute in progress. To face differences of opinion or reactions, it will be relevant to use your humor and kindness. The people concerned will be more inclined to make efforts. Any extreme position being difficult by the position of the planets,' it is by remaining flexible, that you will impose the happy medium. But do not let the doubt float about the expected results. On the 20th and 21st, you lay the groundwork for your goals: private and/or professional, this allows you to wait until the moment to act is manifested. Yet, no question that things drag on; around the 27th you watch the opportunity, you can even look for how to provoke it. A friend Aquarius can be a vector or mediator of your success.
Libra Monthly Love Horoscope
It is on the theme of trust that you play your score. It goes from friendship-love, to love passion that could hit you hard. You are not the type to break for a yes or a no. Anyway, you stay true to yourself by keeping this little extra soul, made of sensitivity and logic, which suits you so well. Your spouse could play drafts by multiplying professional appointments or hobbies. You decide to accept, support or follow. In return, he gives you unwavering confidence, and promises to give you time, in exclusivity! On the 20 and 21, you manage to spare with a romantic "tête à tête". Details in the eyes of others are priorities for you. This is so. The planets accentuate your rigor and your sense of detail. In reality you do miss anything and the person who thought he could escape your eagle eye, will put his finger in his ... to the elbow!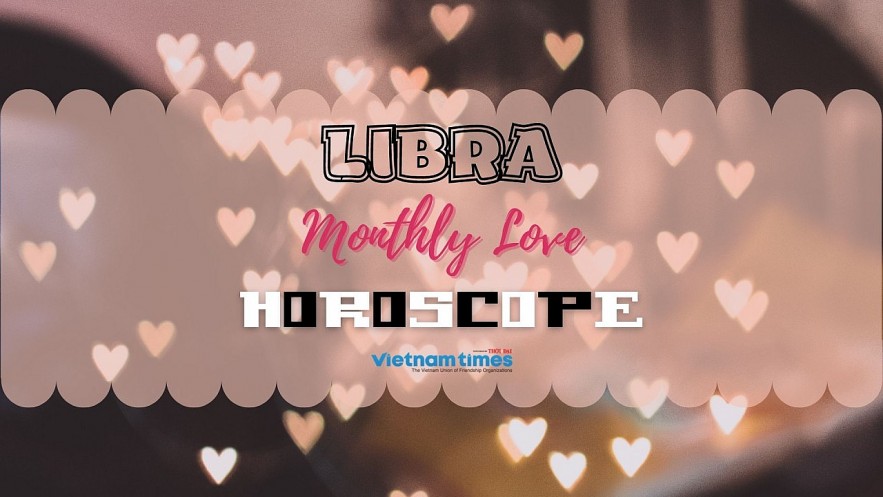 Libra Monthly Love Horoscope. Photo: vietnamtimes.
Money matters may cause you to have a misunderstanding with your partner, at least till the latter half of the month. After that, those financial troubles will make way for golden opportunities. Your spouse will be happy about you buying some gifts for him/her this month. This month, romantic prospects look promising as you spend some valuable time with your darling. You may go out for dinner and express your emotions openly.
According to sunsigns, horoscope for February 2022 encourages you to lose your insecurities as you plan to get into a relationship. Rejections happen every time, but it should not be a reason for giving up. Keep searching, and soon you will find your soulmate. You should never be driven by sex to get into a relationship. You might have suffered yearly in different relationships but have faith that you will find a true one this month. 2022 horoscope tells you to be careful with anyone that says they care about you. Focus on their actions and not their words.
Libra birthday personality predicts that if you take care of your relationships, they will last. Enjoy the time you spend with people who make you happy.
Family relations are likely to wither this month. Your relations with your maternal relatives can be very stressful. You may not have enough time for your spouse or lover due to several family tensions. If you have children, your focus will be on their studies and supervising them. You may not have any time for yourself or for your spouse, and this can cause bitterness.
February 2022 monthly horoscope predictions for family affairs foretell a fabulous period for Libra individuals. Senior persons will get their respect and you will receive their blessings. There will be harmony and cheer in the family environment. Children will be positively affected. Family finances will be satisfactory. Children will not have any problem with their academic careers. They will also stand out in extracurricular activities. If they are interested in fine arts, they will achieve greater heights. Relationship with elders and family members will be respectful.
2022 monthly horoscope reminds you to always treat your family as the greatest wealth you will ever possess. Plan to have a baby with the person you love and care about. Treasure every moment you spend with the members of your family. Ensure that you create a safe place for them that you will be proud of. 2022 astrology encourages you to work hard to make your family happy. You might face a tough pregnancy but be optimistic that all will go well. Make your family a haven that you can happily come to after a long day at work.
Libra Monthly Money Horoscope
On the financial side, although you pay attention to your expenses, you can let yourself go, especially around the 16th. So, please do yourself a favor and stay reasonable.
According to horoscope 2022, monthly forecast for Libra zodiac sign is average for the finances of business people and traders. Even those depending on their artistic talents will find it difficult to meet their financial requirements. Export agencies will also have a tough time. In the absence of planetary supports, new ventures and investments will not work out.
Due to your leadership skills, there can be a marginal increase in the inflow of money this week. Your finances may remain stable, and you may not have any major losses. Your expenses may increase, but you may have a good bank balance, so you won't have a credit crunch. You and your family will be happy to see the increase in your finances, as this means access to luxuries and comforts.
February astrology 2022 assures you that financial wellness will give you power. Work hard to have your own money. Financial freedom is the best thing that you can achieve in your lifetime. The finance horoscope for 2022 wants you to get or develop a simple finance system to manage your daily expenses.
Libra Monthly Career Horoscope
According to free horoscope, with the presence of Jupiter on zone six of your solar theme, it augurs that an opportunity may arise for you to evolve. However, for this little prodigy to come true, you will have to make a choice and the right one! To do this, take the time to think in a productively. If you have any questions, do not hesitate to ask them, as you will be reassured on the points that concern you.
Libras might have some problems at work. Your boss has been quite despotic for some time now, and it won't be any different in the upcoming days. You will have trouble stopping yourself from having inappropriate comments; however, you should wait for a better opportunity. If you choose to confront them, it could have fatal consequences for you.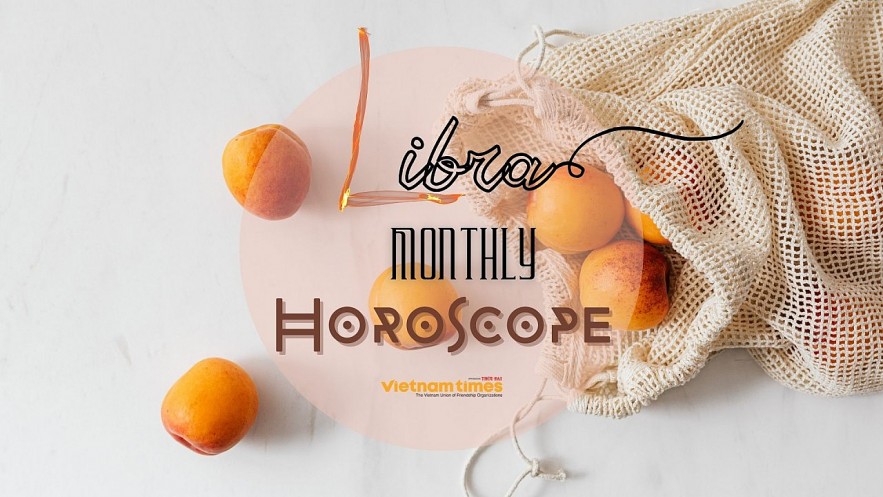 Libra Monthly Horoscope February 2022. Photo: vietnamtimes.
Body cleansing is often related to a full moon, which will come in mid-February. If you feel like it, try intermittent fasting. Stay hydrated and positive results come shortly.
There is very little progress in professional prospects this month, and this may upset you. Despite a lot of hard work, there is little possibility of seeing gains. In fact, you may find it hard to get things done at work, with those under you not being very compliant and those above you not lending you their ear. Your leadership qualities may not serve you this month to complete your pending tasks.
A successful business requires your mind to be very sharp and intelligent. Your mind will remain busy thinking of some family issues this month. During the latter half of the month, your mind will become clear, and you will be able to think of your business deals properly and negotiate technically complex tasks easily. Eventually, you will make clear decisions regarding the big projects.
Create monthly targets in your career. Libra career February 2022 star sign tells you to be on the lookout for information. Always refresh your skills to keep yourself relevant. Once you have gotten a job, do not just sit there. You can attend pieces of training, participate in webinars or read blog posts. Always have an interest in the current trends and developments in your field of work.
Libra Monthly Health Horoscope
According to sky horoscope, in February, Libra will be overwhelmed with work duties. You will get a lot of tasks from your superior that you will not be able to do, which will cause you stress. Insomnia and headaches may also occur, which you should definitely not underestimate. This is a sign that you have to slow down and compensate for your work with some relaxing activity. During this period, you will lack empathy, and sarcasm will be your strong point. But you should better avoid mocking someone because it could backfire on you at work and also in your relationship.
February 2022 Libra horoscope forecasts sound health for Libra individuals. All minor health issues can be resolved with prompt medical attention. You can boost your health through a disciplined diet and exercise regime.
Have and follow a structured exercise design. February 2022 horoscope for Libra zodiac sign encourages you to design an exercise pattern for your daily workouts. This will help you enjoy keeping fit. You can start with walking and running and then follow it with simple exercises. Look for a partner or a friend to give you company.
Important numbers: 3, 6, 12
February important dates: 4, 7, 17, 22, 29
Special note:
You will feel an emotional flutter in the middle of the month. Sorrow will interweave with joy with hyperactivity. The problem will be the grief you feel towards those who have a strong impact on your life: parents, teachers, and superiors. However, before you decide to criticise these people openly, think about whether you really are right. Think about the motives that guide them, and maybe you will discover that changes in your life are very necessary.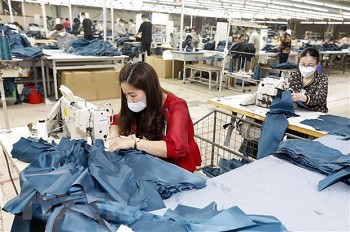 Friendship
Vietnam's economy will grow by 6.6% this year and at a similar rate in 2024, according to a report released recently by the Organisation for Economic Co-operation and Development (OECD).