Libra Horoscope January 2022: Monthly Predictions for Love, Financial, Career and Health
Libra Horoscope January 2022: The speed of reflection associated with the depth of thought, allow you good results; especially in the professional field.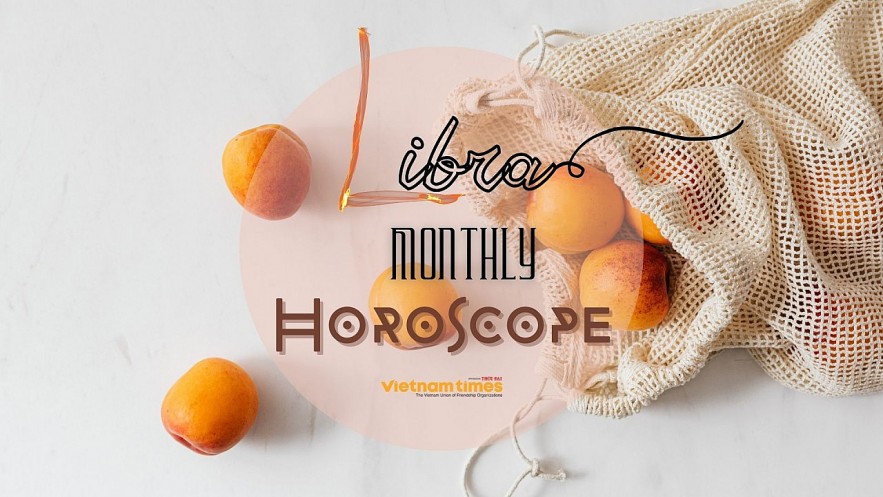 Libra Monthly Horoscope January 2022. Photo: vietnamtimes.
Monthly Planetary Horoscope
January 2022 will be a month highlighted with an increased appetite for ambition, independence, and courage. Along with this, there will be excessive obsessiveness and daily demands. While it may be easy to avoid dealing with your responsibilities and problems, you will do well to take them head-on. Try not to embrace instances of excessive extravagance, instead focus on your professional ambitions. Make sure you are exerting an effort to work effectively with co-workers. If you take that extra step, your co-workers will truly appreciate it and your work will be all that much better. Take the extra time needed to avoid temptations, unnecessary pressure, and a thorough job. This is especially pertinent under the almost month-long retrograde Venus. You will also do your best to embody your sign-focus on balance in personal and professional areas. Mercury will make this goal easier to achieve. Mercury's influence will facilitate tact and effective communication.
As January begins, the Sun will be in a tense aspect to Libra. This will create a plethora of difficulties when searching for full self-realization. There will be particular issues around contradicting yourself with others when expressing your needs and opinions. Take extra care to balance your own personal will with the wants, needs, and wishes of those around you. On January 2nd, the New Moon will create a blank slate for you to create your future successes off of. Start planning and executing your dreams for the future. Don't let reality drag you down too much here - you can accomplish much more than what you give yourself credit for. Within your fiscal and social lives, utilize moderation in as many situations as possible. The square between your Sun and Venus in retrograde creates a risky atmosphere, and you shouldn't push your luck. It could end very badly if you indulge yourself a little too much.
With Mercury, this planet's position in the beginning of the month will create a positive aspect with Libra. This will help contribute to an easy flow to thought processes. This particular transit will also create productive negotiations, essential for a successful professional journey. In addition, the presence of Mars in Sagittarius will help give you an additional increase of decisiveness and confidence. Another helpful tool in your professional development. However, as helpful as the positions of Mercury and Mars are- be careful to act rationally. Avoid rushing into any projects within your work life as much as possible.
January is a great month for your professional career. However, Libra should be careful not to overexert yourself with the work. It will do you no good to overcommit to things and provide work that isn't up to your own personal standards. Take extra time to check in with yourself and make sure to block out time solely dedicated to rest and relaxation.
During the middle of January, there will be an additional focus on intellection and communication. If you have been putting off dealing with past issues, now is the time to address these in full. The reversal of Mercury in the middle of the month will help you handle this. When you are addressing mistakes from your past, avoid making promises you cannot possibly fulfill. While this might feel good when you make this agreement, it will soon turn into regret. Avoid acting lazily during this time as well. To help aid in your problem-solving quest, the trine of Mars will emphasize your mediator skills. However, with the Full Moon on the 18th, emotions will be running high. Avoid making big decisions this day- you will act irrationally and emotionally. You almost always regret any impulsive decisions you make.
The season of Aquarius begins on the 20th of January. The Sun in Aquarius will help you dear Libra to express yourself creatively and through your natural talents. Aquarius will be an especially positive season for you. During the time the Sun is in Aquarius, you will have increased kindness, generosity, enthusiasm, and overall leadership. This will lead to immense amounts of support and praise from your peers. However, you will face some personal hostilities towards the end of the month.
It will be extremely easy for you to become irritated over the smallest thing. The last week of January really just isn't your week. While it will undoubtedly be difficult to do, avoid letting your emotions get the best of you. Use logic to guide your decisions, not your emotional whims. Focus on what is happening in the moment, instead of what could be. The intensity of Mars at the end of the month will not make this an easy endeavor however. Mars will influence you to act more impulsively and more recklessly than you normally would otherwise. Be careful and selective when choosing your words and commitments. Take your time, there's no rush at all.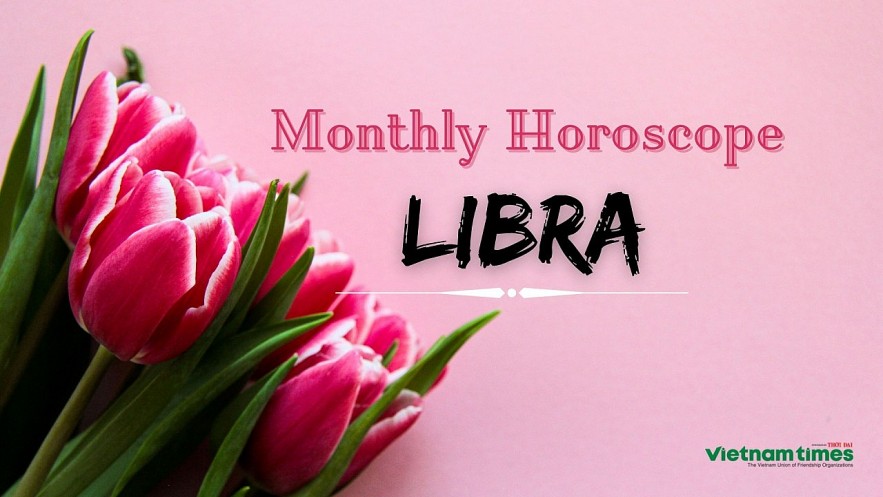 Libra Horoscope January 2022. Photo: vietnamtimes.
Libra Monthly Horoscope
In 2022, Libra will have to bet on its own. Expressing yourself and your views, as well as opinions, will prove crucial to maintaining your professional position. Do not be afraid to decide and make things clear because only bigger problems will arise from misunderstandings.
There may be many variables in life, and it will be difficult to keep up with them. Try to create a plan and act according to it, it will not be easy, but only in this way will you be able to come to an end with many challenges, 321horoscope reported.
Enjoy your creativity. Planets do not have a positive effect on Libra finance in January # year. Something that would bring a big profit will turn out to be a flop. It is worth consulting specialists with experience about how to get out of this situation. The problem will not solve itself, and it will grow.
According to sunsigns, Libra January 2022 Horoscope predicts that you will find people who will laugh with you no matter how challenging your life is. The world is filled with terrible people, but how you approach them will always matter. Learn how to compliment people if they do good things to you. Take pictures with your friends because you love seeing them happy.
Being surrounded by family members and friends of Libra Personality will bring happiness into your life. They will help you to learn how to appreciate the smallest gifts of nature. It would help if you never feared rambling about things that make you passionate. That is the true gift that comes from January 2022 predictions.
In relationships, Libra will not be going well. Long-term relationships may show boredom and fatigue, which will result in romance crisis. Specialist help will be needed, but it may not be enough. Singles from the Libra sign will be very active and willing to interact.
Love hangs in the air and can create a lot of joy. Health will be at a good level in January. However, a tired and stressed body needs support not only through holidays but every day. Herbs and fish on the menu will be useful.
The speed of reflection associated with the depth of thought, allow you good results; especially in the professional field. Your action is up to your ambitions and it does not go unnoticed. It is true that you have the deep conviction that an old dream is at hand, why not? After all the energy does not fail you this month, you are able to surpass yourself and rebound with confidence. In fact, even if you do it discreetly, you like to evaluate and compare your performance. You decide to take your choices without affecting anyone, or anything. On the 13th you can make a good investment: moral or material. On the 31st, you are self-censoring, as reported by free-horoscope.
In January, Libra will show very strong emotions. You will experience significant mood swings, and it will take you a while to clarify your feelings. It may seem that you do not know what you really want to do with your life, and it will bother you, and you will start drowning in it. Let it go, and do not make any hasty decisions during this period so that you do not blame yourself. Rather, focus on your family and go together somewhere in nature, where you will find peace and harmony.
Libras will experience many changes in January. You will take all your emotions very seriously, which will have an immense effect on you, and you will no longer be able to ignore them, which will be caused mainly by the Moon's influence. When it comes to your partner, old wrongs can come up. You should be careful and try to control your feelings and be as empathetic as possible. Otherwise, expect many conflicts.
If you feel tired, just have a break and relax a bit. You should think about your daily habits, try to sleep more, drink herbal teas, and consume your daily intake of vitamins.
Libra Monthly Love Horoscope
January 2022 zodiac suggests a love that surpasses all misunderstandings in your relationship. It would help if you learned to listen to your partner. A good channel of communication will always make things between you and your partner better. Libra zodiac sign will make your relationship admirable to those looking for love. Single people will have a reason to get into love this month. Your relationship will inspire many people not to give up on looking for partners. Find some friends who are struggling with their pregnancy and remind them that love will see them through.
You refuse to complicate your life and you go to the simplest. The love domain is no exception. To achieve your ends you will have the choice between serious proposals and all-round charm. This well-ordered strategy will help you get what you want quite easily. Indeed good energies help you and make your life easier. Do not stay in a wait-and-see attitude. It is more than time to decide in the quick and to appear in your reality. The end of the month is "sawtooth" but you provoke luck by all means. You know how to be appreciated when you are motivated. You need to be loved and proven to you all the time. Your partner makes sure this month, to be in the right momentum. The days go by and are not alike, so much the better: the routine is not your cup of tea. Everything is going in the right direction, without much effort. A certain feeling of fullness and freedom tantalizes you. You even want to pack your bags to meet an exotic love: already known or to discover. Anyway, you use and abuse the internet and social networks to find you in the right tropics.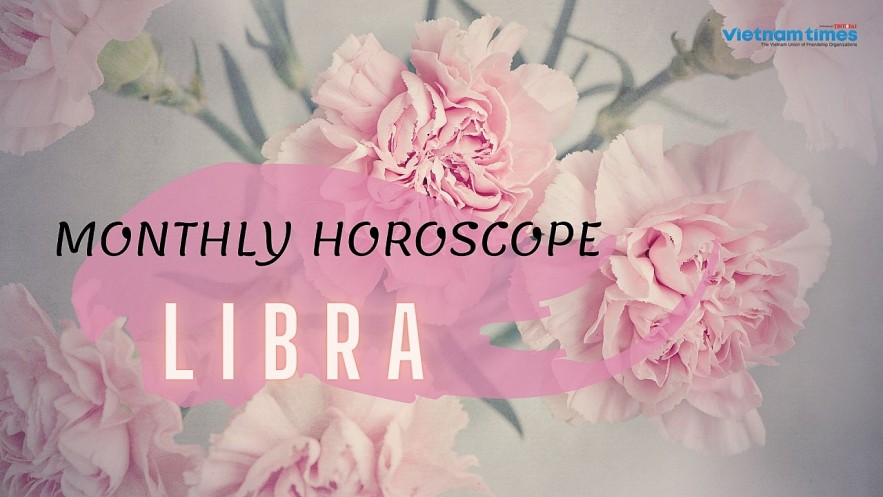 Libra Monthly Horoscope, January 2022. Photo: vietnamtimes.
Love can be your main focus right now. Your spouse will need your attention. Venus and Mars can make you passionate and romantic but be careful not to become too involved into pleasure seeking deeds as it can take away your focus from other important things in your life. You will have some get together with your siblings and love will grow at home in all corners.
The Libra Horoscope for January 2022 forecasts harmony, love, kindness, and friendship among your close and distant family members. You will be the mediator between two family members who can not see eye to eye. The mood is now calm, and everybody will be willing to listen to the other in the 2022 Mercury retrograde. January 2022 sun sign will bring out your inner energies like never before. You will no longer argue about wealth with your family members. Your children will grow up together happily regardless of their sex. A peaceful environment will bring out the best in your children.
Quite a beneficial month for your family since the stars are in an obliging mood. Your conduct would please the elders in your family and they would whole-heartedly bless you. Such a feeling of benevolence for each other would characterize the family atmosphere throughout this coming month.
You can also look forward to fulfillment in your conjugal relations. You would get a lot of love from your wife, and the entire domestic scene would be a source of great satisfaction. Children will contribute to this by their excellent performance in studies and other extra-curricular activities, as also through their behaviour.
A month that holds out promising prospects for your children, since the stars are quite favourably placed in so far as they are concerned. Generally speaking children would be a source of considerable satisfaction to their parents for whom most of them would have a great deal of devotion.
This apart, their performance would also be quite good both at studies and in their extra curricular activities. Those pursuing the fine arts like music, dance, drama, painting etc. would also have an extremely fruitful spell of creative activity, in which some of them may well go on to score notable successes. They would also endear themselves to most people with their pleasant behaviour.
Libra Monthly Money Horoscope
On the financial side, you are not immune to these compulsive purchases that put your accounts in red. So, to avoid this, find yourself an occupation that soothes you and does not cost you anything.
The money flow will be on the positive side for you this month and there will be income through sales and communication with old business. Your children may ask you for some money to support their studies and hobbies. You may have to do proper budgeting if you don't want to disappoint your children but also make sure that you save some money.
Libra Finance Horoscope for the month of January 2022 predicts a bleak future for business people and traders. Hence all investments and new ventures will have to be put on hold for the time being. Your income will not be able to cover your expenses and you may have to dip into your savings. Foreign trade will be quite risky and should be avoided if possible for the time being.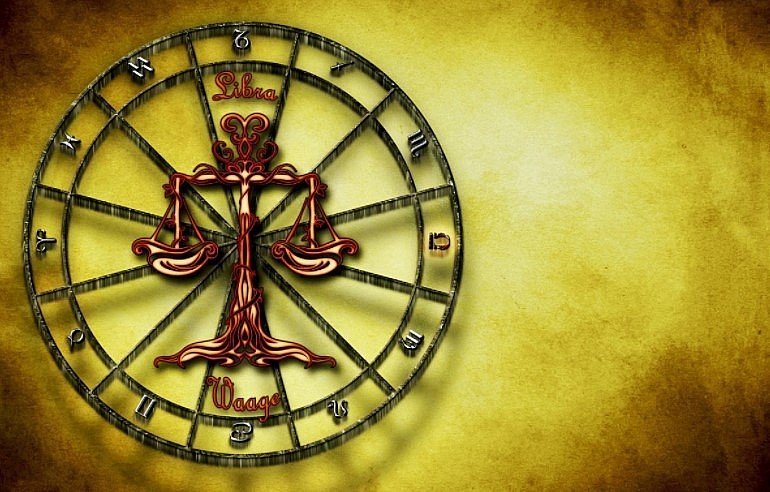 Libra Horoscope. Photo: horoscope2021.
There are practically no encouraging signs for your financial prospects this month in the augury from the stars. Most of you could well find yourselves working quite hard and struggling to realize your pending targets, and not getting anywhere because of a set of adverse circumstances. To top it all, the climate would not be at all encouraging for the expansion of operations or for the launching of new ventures.
Practitioners of the arts, like painters, writers, sculptures and the like would do well to make an allowance for a particularly lean spell. The times are not favourable, and it would be best to maintain a low profile till the adverse spell is over.
Libra's January 2022 horoscope predictions indicate a high market growth for small-scale traders. This is the right time for you to venture into the business that you have always dreamt of. Do not be afraid to invest your monthly savings into your new business. Use the internet for marketing your products to your current and potential customers.
Libra Monthly Career Horoscope
Nothing bright about your professional prospects in the coming month. Despite serious effort it is unlikely that you would get anywhere near realizing the gains that you set out to achieve. The turn of events would just not favour such a realization.
This month may be good for you professionally as Mars will be in good position. Any negative communication with your seniors at work until now can be erased from their minds now by your positive word or action. But you must be careful of your presence at work. There may also be some business partners who are envious of your progress and can create hurdles for you. It is better to stay away from those who give negative energy and stay connected to those that share your values and respect you.
Partnership business may go in the right direction for you now. Saturn in Capricorn will support the coming of good business partners. You may hold conferences and meetings with partners online and make virtual business deals. Travel can bring new opportunities as well.
Travel also would fail to deliver as expected, though there could be some percentage for you in a sojourn towards the west. There are also grounds to believe that contacts would not help you very much. Therefore, it would be a good idea to rely on your own skill and effort. Not a favourable period, during which you should come through only with some skilful handling of difficult situations.
A beneficial month for most of you in so far as your educational prospects are concerned, with some of you going on to scale new heights in your particular fields. Those pursuing dance, drama, music, painting, and the other arts would have an extremely productive spell of activity, with some of you achieving notable success.
The situation would be quite similar with those studying languages, journalism and accountancy. Further, most of you would be endowed with keener mental faculties throughout this coming month. This would help in every way in your pursuits, making learning quicker and easier. Overall, a beneficial month.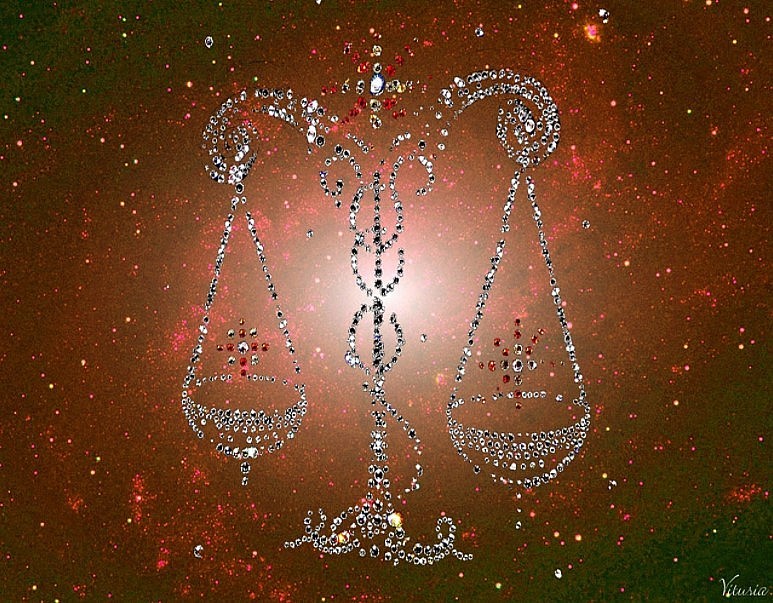 Libra zodiac sign. Photo: horoscope2021.
Looking at 2022 astrology, many employed workers can expect promotions at their workplaces. Your efforts at work will not go unnoticed. Your employer will appreciate how you have improved in your work. You now have a platform to pursue your dreams. Keep on being creative in ways that support you and your coworkers. Your employer will definitely reward you for all the monthly efforts you have put into your work.
Jupiter occupies sector six of your solar theme that corresponds to your work. This month, it offers you an opportunity that is likely to make you grow. Libra! If you want things to change professionally, you will have to deal with these constraints that, by their nature, horrify you. How? Seeing all the benefits you will get by accepting an interesting proposal.
Libra Monthly Health Horoscope
According to pandit, the position of the stars gives an unequivocal blessing to your health this month. You have nothing to worry about, on this score. In fact, your system will derive the full benefit of the nutrition consumed by you, putting you in the pink of health. This would mean a sound mind in a sound constitution. You would be able to remain quite active and energetic.
And those of you given to assessing their generative powers, will be pleasantly surprised to discover that they are far above normal. Any infection of the chest or lungs should be immediately treated. There is no danger or any cause for worry if this is done. Failure to do this would greatly compound your difficulties. Minor care which you must not neglect.
The monthly horoscope for January 2022 forecasts good health for all Libra individuals. It would help if you took care of your health by being cautious of what you eat and drink. Routine exercises will help you to build a strong immune system that will fight diseases.
2022 monthly horoscope for Libra zodiac sign forecasts wonderful prospects for the well-being of Libra individuals. Health can be maintained with routine precautions and proper relaxation. Prompt medical care to alleviate minor health problems will be a bonus.
Important numbers: 3, 9, 12
January important dates: 4, 9, 11, 16, 28
Special note:
"If you receive a job offer, do not hesitate to accept it. This will open up new perspectives, but remember that not everyone is as flexible as you, and therefore change slowly and calmly; you will not be exposed to conformists."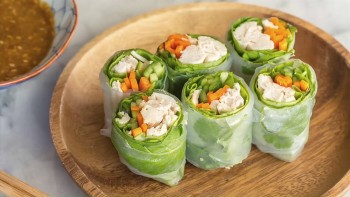 Travel
Rolls are a easy-to-make dish that is loved by many Vietnamese diners as well as Korean stars.