Libra Horoscope November 2021: Monthly Predictions for Love, Financial, Career and Health
Libra Horoscope November 2021: You will want to do something important, something that will have a spectacular meaning for other people.
Libra Monthly Horoscope, November 2021. Photo: vietnamtimes.
Monthly Planetary Horoscope
Scorpio season has never felt so "scorpio-y." With a stellium happening in the sign through the first few weeks, Mars, Mercury and the Sun all have a strong need to dive deep into the places where most feel uncomfortable going. This can feel uncomfortable at first, but it also fast-tracks much of the development needed at this time. All this action happens in your 2nd house, so your finances and resources will likely be a big focus this month. While this can point at some challenges in managing your gains, getting through it will serve as a testament to your skill to balance and mitigate.
Even though quite a few bumpy transits are happening this month, the good news is that they are the last of a cycle that won't happen again in the next 200+ years. With that in mind, know that this is the final stretch of this metamorphosis. Mars will be squaring Saturn for the last time this year in your 2nd and 5th house. This can cause some unwanted pauses in the flow of activity and child-like wonder. Focusing on healing 2nd house matters can often make life a little dull, so the challenge here is to find excitement in the little things in life. You will likely have to embody martian qualities, which can make for a go-go-go vibe. Remembering to take breaks is crucial here, even if it's a break to go out and look at nature for a second. You will need some fresh air and simplicity during these times. Try your best to connect with your inner child, and this process will become much more manageable. The innocence that comes with that attitude will open your eyes to the fact that life is just a game, and we shouldn't take it so seriously sometimes.
The New Moon this month will also be opposing Uranus in your 8th house. This new cycle urges you to make decisions on what you have to let go of. This is a time for the release of old attachments, especially regarding other people. This lunation urges you to find your sense of independence as nothing in this world is permanent. This is not time to mourn what was in the past, as life's primary purpose is to disassemble the old for the birth of new things. If you refuse to let go, you will be creating a blockage in your flow of abundance. Don't let that happen. Even if what the Universe is asking you to let go of is extremely painful, know that there is an ultimate purpose that goes beyond yours and anyone's understanding. You may not see why at the moment, but soon enough, it will all be revealed to you. With Saturn having such a strong presence this year, take a lesson from the slowest visible planet, and exercise patience, because good things take time to manifest.
The Gemini Full Moon this month is quite unique as it is the end of a long eclipse cycle we have all been waiting for. This lunar EclipseEclipse will be happening in your 9th house, and it will help solidify your sense of faith and higher knowledge. This is a time of great clarity, and you may almost feel like you have an eagle eye to see all the flaws of both yourself and the world. Don't let yourself be afraid of this process, as this is a blessing in disguise. You are getting massive downloads on how to make your life and others a better experience. With it happening in Gemini, you will be able to synthesize even the most contrasting beliefs, which will allow you to see beyond the binary. It will give you the opportunity to assemble a new faith system for yourself that embodies all the lessons learnt from the challenges of both 2020 and 2021. Coming out the other end of this transit will transform you into an unbeatable warrior with an unshakable sense of certainty and vigour.
A trine between Venus and Uranus, who are transiting your 4th and 8th house, respectively, also supports this ecliptical transmutation. Venus helps Uranus bring positive change into this new cycle coming up. Your home will likely be a sacred space at this time that will help you get comfortable with all the changes happening both internally and externally. Take the time to redecorate and get rid of trash around the house that doesn't serve you anymore. It's essential to create a clean slate for the new month and new year coming up. There's also a chance that assistance could come from unexpected places, so be open to charitable actions during this time.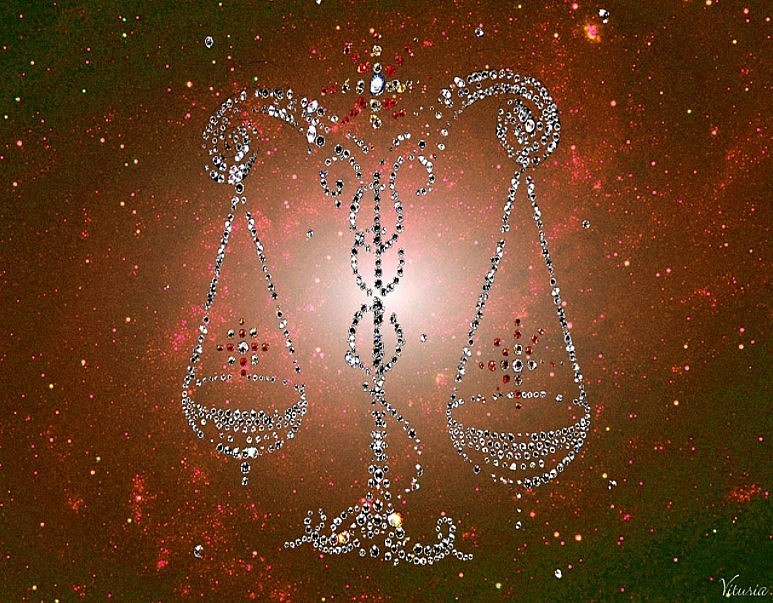 Libra zodiac sign. Photo: horoscope2021.
Despite November being a clearly challenging month, it ends on quite a positive note with a Mercury cazimi happening in the Jupiter ruled sign of Sagittarius. This will be happening in your 3rd house of communication and learning. A Sagittarian Mercury enables us to learn fast and with unprecedented ease. There's nothing that can stop Mercury as it is supported by both the Sun and the sign of philosophy and faith. This is a real breath of fresh air in such a tumultuous month. Take advantage of it to read, especially anything that will give you actionable instructions on making your life better. Absorb all the information, and you will be setting yourself up for success in the coming month.
Libra Monthly Horoscope
In November there will be events that will seriously affect your behavior. Awake care instincts will awaken. You will want to do something important, something that will have a spectacular meaning for other people. Be careful though, because one of your loved ones will try to use your help and goodness of heart to achieve your own goals.
The right moment has come to refresh the foreign language and raise your qualifications. Due to your personal charm and your skills, you will quickly gain the sympathy of high-ranking people. In particular, pay attention to the person under the sign of Taurus, with whom you stay every day. It is with her that you can find a common language.
Think about it, would not it be worth signing up for a swimming pool or gym? Or maybe take the time for ordinary bike rides or walks? You will need some physical activity, thus improving your fitness, which leaves much to be desired. And if you involve someone close to you, then you will both have the opportunity to sport, to diversify your free time, and to get closer together.
What you want the most is to be balanced, yet starting with the 2nd of the month, the situation you're in seems unstable, and you lose control over it. The stars will play the role of your protectors, so you will achieve some victories.
Starting with November 17th and around this date, many opportunities will come your way. The planets will offer you great chances to travel, get a new job, and even move. If you prioritize your goals, then your opportunities become multiplied, not to mention you find many people who agree with your ideas.
In case you are determined to achieve comfort more than anything else, the changes coming your way will have you feeling satisfied. You can always sell your ideas to prospects, but you first need to prioritize your ideas. If you put comfort above everything, know that in this month you go through many changes that will make your life better. Your bonds with your family members, and your loved ones will be the strongest in this month. By the 26th of December you will find sympathy from those near you. The month will be on a stable state, but you shouldn't avoid taking in new opportunities. You don't need to actively look for them, but stay on the lookout. Keep faith, stars are in your favour.
People born in the sign of Libra are going to excel in communication, business matters and studies. November is going to bring them numerous rather pleasant surprises.
Many of them will get noticed in school, if they happen to be students. Their ideas will be original and shine, not to mention they will perform intellectually like no one else, achieving amazing results.
Those Libras who are involved in communication activities, no matter if they're writers or perhaps public speakers, will also achieve all their goals and do amazing things.
By using their diplomatic talents and sense of humour, natives of the Scales will manage to solve all their problems and close the conflicts they may be involved in, especially with people of authority.
It's important that they're cautious no matter what they may be doing, also that they try to keep their life in order, as their tendency is to rebel more.
Libra Monthly Love Horoscope
Libra compatibility will be enhanced by dynamism and charisma this month. You will find joy in your relationships and are not worried about future happenings. Enjoy life when it is good! Marital relationships will be full of bliss and you are enjoying the happiness. You have very good communication with your partner and both of you are on the same plane regarding your future plans for a baby. Single persons will be able to attract love partners by their magnetic personality. You will have no problem in finding partners and they will be blown away by your romance and passion.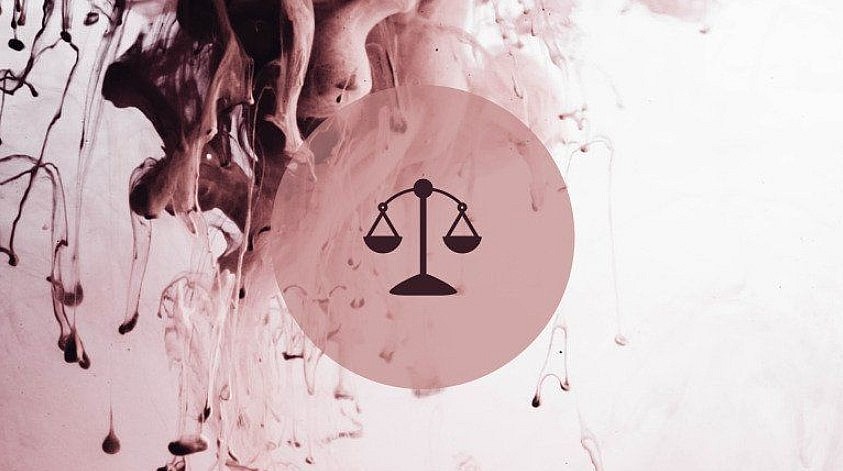 Libra Horoscope. Photo: thehoroscope.
November is filled with optimism. You are spontaneous, and are filled with a positive energy. You will go on and attract likeminded people. You are not at all worried about whether or not these positive energies will last forever. For now, you are only focusing on your present. You have found true joy on your life.
You are having a great time with your partner. Your partner makes time for you. There is no miscommunication between you two. You make plans together. You are completely satisfied with your relationship. You no longer crave for fake affection, you have found true love.
The strongest suite for you is your charm, and your strong desire to please others. If you are going for a long-term commitment or a simple fling, you don't fail to make yourself irresistible to the other person. You are a master of seduction. Both at work, and at parties you make yourself visible from the crowd.
Libra Monthly Money Horoscope
2021 November forecast for Libra zodiac sign is not prosperous for the finances. Business people and traders will fail to make decent profits. Fine arts dealers and exporters may not be able to make enough money to meet their expenses. Speculations will end up in serious losses. Planetary aspects are not positive and this makes starting new ventures very difficult. Investments will not give the desired returns. Financial agencies will not be helpful in alleviating your problems.
Libra is naturally good at making savings. But they might fail to save enough over the longer period. But they must refrain from impulsive spending.
Otherwise they will be left completely open in a rainy day. You can fully enjoy yourself when you don't have to worry about your finances. But it doesn't apply to Libras.
Mars, your love planet, moved into the money house on October 31. He will be here for the whole month ahead. Again, this signals the importance of your social contacts. Wealth of friends is a valid form of wealth. The spouse, partner or current love is supportive of your financial goals – and seems active here. For singles love opportunities happen as you pursue your financial goals or with people involved in your finances.
Libra Monthly Career Horoscope
Libra is a great asset for their employer. Libra is good at making people feel comfortable around them, this is true in office settings too. This way their co-workers are also comfortable giving their best.
If you are currently unemployed, and searching for your next job, it is not the best time to commit to a new work. You should wait. The stars take an unfavourable formation. Wait for the ideal opportunity where you have the highest chance of fully devoting yourself.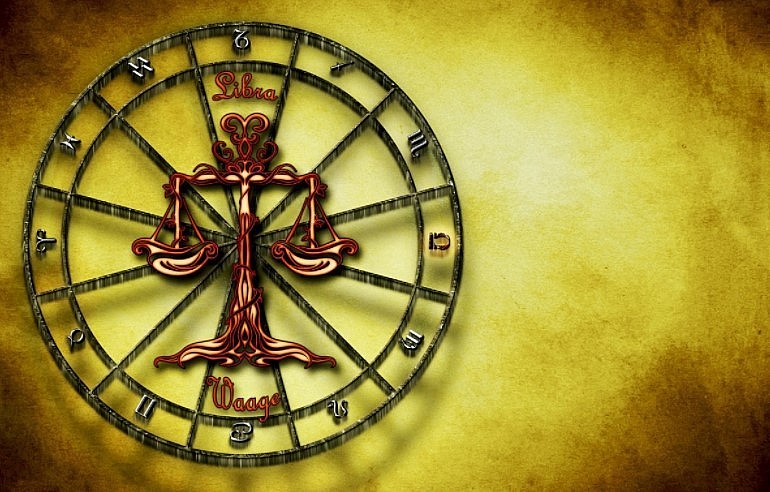 Libra Horoscope. Photo: horoscope2021.
Over the years, Libra has grown into a persevering zodiac. Libra natives know what there are no shortcuts in life. Everyone has to build their empire with patience. November bodes differently for the already employed, and those who are looking for one.
2021 Libra horoscope for career foretells a disturbing situation for career development. Star aspects are not auspicious and you fail to accomplish your targets in spite of hard work. Naturally, you will not be entitled to any financial rewards and this will have a negative effect on your morale. As you fail to get any satisfaction from your professional activities, you will do well to engage yourself in social service and religious activities. This will help your mental disposition.
The impact of the eclipse on Jupiter indicates that there are dramas in the lives of siblings and sibling figures. Perhaps there are upheavals in your neighbourhood. Students (both below and at college level) are changing educational plans and perhaps schools. There are shake-ups and dramas at the school. Cars and communication equipment will get tested – often there is a need for repairs. Every lunar eclipse (and they happen twice a year) brings career changes – course corrections in the career. There are many ways that this happens. There can be shake-ups in your industry or company. The government can mandate new rules that change your approach. There can be dramas in the lives of bosses and superiors.
Libra Monthly Health Horoscope
November 2021 Libra horoscope predicts splendid health prospects. Astral combinations are encouraging and there is no possibility of any serious medical problem during the month. Chronic ailments will remain under control and small medical problems require immediate attention. Your attention should be diverted to maintenance of your good health. Regular exercise and healthy diet will ensure that you will not fall sick. Anxiety disorders can be taken care of by meditation and athletic activities.
Optimism is the best medicine for your health. And in November, Libra natives will have no shortage of optimism. Every Libra who has self-esteem will have a limitless supply of optimism that will help them lead a better life.
Thanks to the optimism, you will have no lack of energy to complete the task at hand, and overcome adverse situations.
If you are planning to join a certain sport, or switch to a new diet regime, November is the month to do it. Also, if you want a complete revamp of how you look, go for it.
Best Days Overall: 2, 3, 10, 11, 20, 21, 29, 30
Most Stressful Days Overall: 8, 9, 15, 16, 22, 23
Best Days for Love: 4, 8, 12, 13, 15, 16, 17, 18, 22, 23, 27, 28
Best Days for Money: 1, 3, 4, 5, 9, 11, 18, 21, 28, 30
Best Days for Career: 4, 5, 12, 13, 22, 23, 25
Important numbers: 2, 4, 12
November important dates: 1, 4, 7, 14, 23
Horoscope November special note:
"This will be a great time to buy new clothes and enrich your wardrobe. Maybe it's also time to think about it to improve your appearance? This is when you will have the best chance of getting your appeal to reach the zenith."
Travel
The story of the young man's journey through Vietnam below has received a lot of admiration and admiration from everyone. This is really a valuable one-in-a-lifetime experience for this young man.