Locals in Difficulty Received Gifts to Stabilize Lives
Locals get help to get back on track after two years of challenges due to the pandemic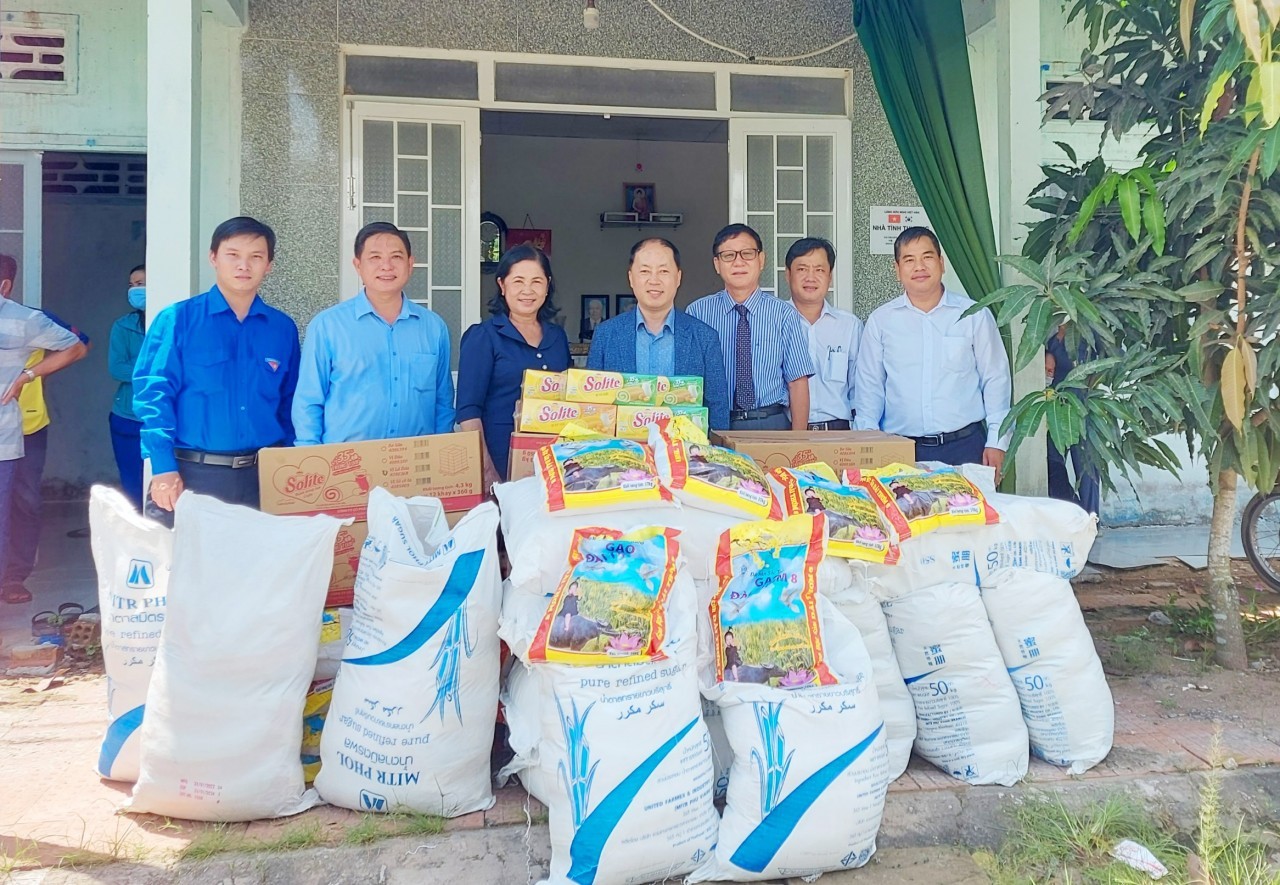 Tran Le Mong Chau, vice president of the Union of Friendship Organizations of Can Tho City and units at the Vietnam – RoK Friendship Village.
The Union of Friendship Organizations of Can Tho City, in collaboration with the Ethnic Minority Office of Co Do district and the People's Committee of Co Do town, recently visited and presented gifts to households at the Vietnam – Republic of Korea Friendship Village in Co Do district, Can Tho City.
Members of the delegation and local leaders visited, encouraged, and presented gifts to 100 households in the friendship village. Each gift includes: rice, cake and cash sponsored by Ko Jae Seung - a member of the Korean Community in Vietnam.
On behalf of the households of the Vietnam – RoK Friendship Village, the local government leaders thanked the Can Tho Union of Friendship Organizations, the Korean Community in Vietnam and Jae Seung has been interested in supporting the above-mentioned gifts, helping people overcome difficulties and stabilize their lives.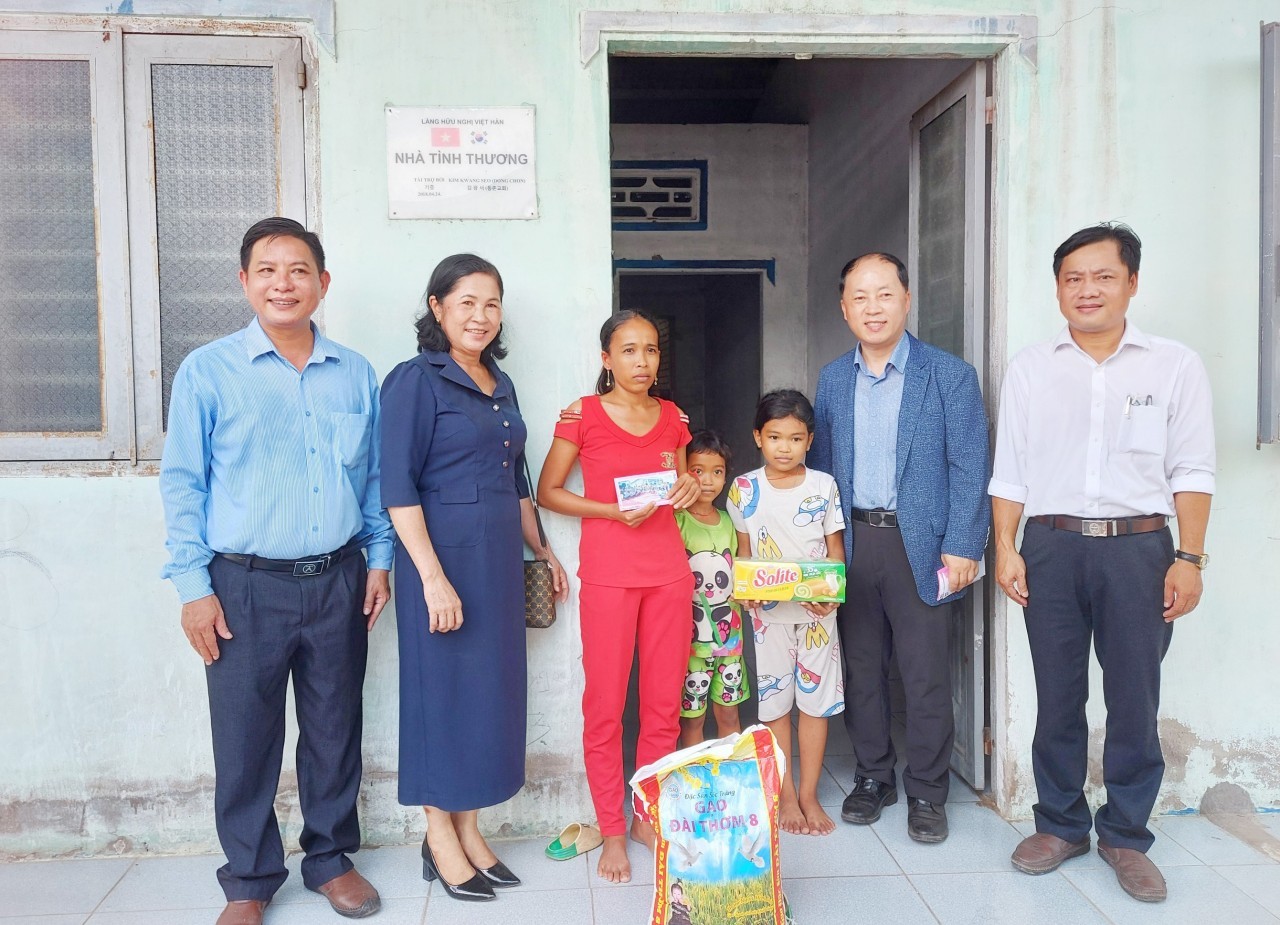 Practical gifts were given to households in the Vietnam – RoK Friendship Village.
The Vietnam – RoK Friendship Village in residential area of ​​Thoi Hoa B hamlet, Co Do town, Co Do district, Can Tho city was inaugurated in April 2018 with the support of ACEF and Deagu city with a total of 21 houses built to support ethnic minority households in difficult circumstances in Co Do district.
Elsewhere, 160 households affected by Covid-19, has been supported with a livelihoods package by World Vision Vietnam in collaboration with the Management Boards of five communes in Ba Thuoc district,Thanh Hoa province.
"It's so heartwarming that the commune officials and World Vision Vietnam visited and supported our family with Siamese duck breeds. My family will take good care of them to improve income and raise our children better," shared by Bui Thi Hoai, a resident of Thanh Son commune.
With a total value of more than US$ 8,000, households received R71 Siamese ducklings, animal feed, medicine, and was trained in raising technique.
The support package aims to help families build a stable source of income to recover from the pandemic and develop the household economy, thereby taking better care of their children.
Up to now, more than US$ 3 million has been used to support families in the working areas of World Vision Vietnam to overcome the negative impacts of the Covid-19 pandemic.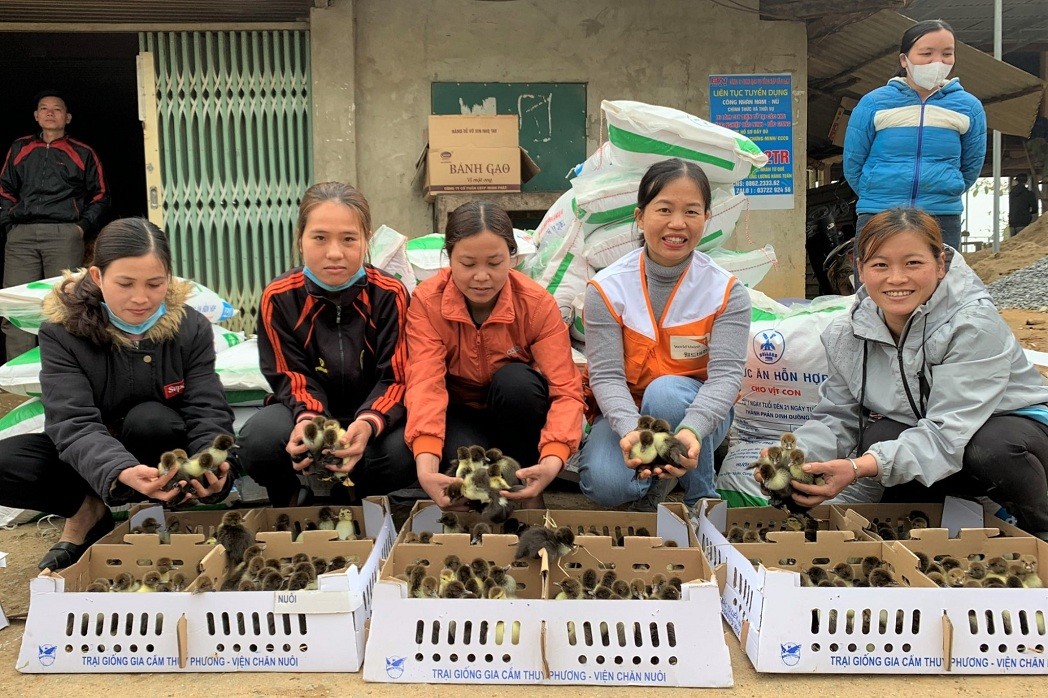 All of the families were blissful and expressed their eagerness to start raising.
Last month, in Thuong Xuan district, World Vision Vietnam handed over ducklings, vaccines, and animal feed, as well as transferred Mavin Group's duck breeding technology to 120 households in difficult circumstances (with most vulnerable and registered children) in 6 project communes.
With a total value of more than USD 31,000, the support package aims to improve livelihoods conditions for people in difficult areas in the district, including 12,000 ducklings; 41,400 kg of mixed animal feed; 48,000 doses of vaccines and veterinary drugs
This activity is part of World Vision and Mavin Group's joint US$-100,000 project to provide livelihoods support for poor households from 2022 to 2024.
In 2022, the project will be implemented in Thuong Xuan district - Thanh Hoa province. Specifically, Mavin Group and World Vision Vietnam will provide 120 poor households (including ethnic minority families) with a livelihood support package, including 12,000 ducklings, more than 40 tons of animal feed, necessary veterinary medicines, and breeding technical skill transfer. Day-old ducklings, feed, and veterinary drugs were delivered to participating households in April 2022, making commercial ducks ready for market by June 2022.
US Ambassador Visits Can Tho, Mekong Delta

Through USAID Vietnam's projects, the U.S. continues to assist in biodiversity and conservation across Vietnam to help adapt and mitigate impacts from climate change and ...