Long-running nut milk shop serves delicious drinks, sweet smiles
Kim Lien's milk shop is much loved by her customers. Over the past 20 years ago, the shop barely has a day off.
When referring to Thiec market (District 1, Ho Chi Minh city), many people will think of a humble shop selling multi-flavored nut milk for over two decades. The shop, owned by Aunt Kim Lien, is much loved by customers for its high-quality nut milk, which still preserves original tastes from the nuts.
Lien put ice in all of her beverage bottles, either nut milk or juice, which helps balance the beverage's sweetness and richness. Lien's shop sells milk made from a variety of nuts, such as mung bean, soya.
Five-nut milk is most loved by the young for its thick texture and rich flavor. The appropiately named five-nut milk is a combination of milk made from 5 different types of nuts. When mixed together, they create a unique color. Therefore, customers will usually take several photos with colorful glasses of five-nut milk before enjoying them.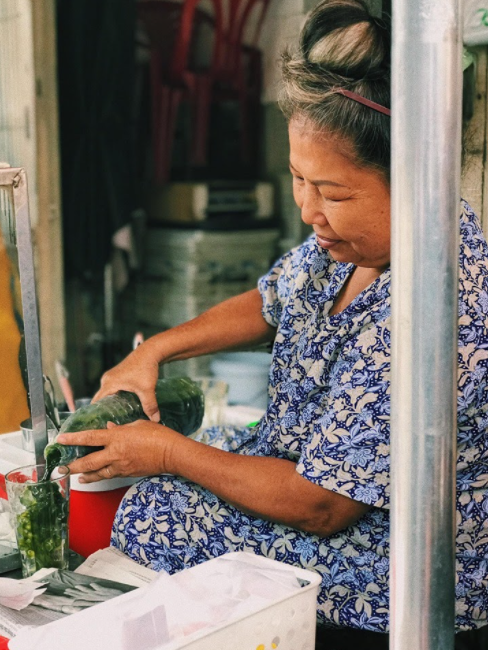 Photo: Vietnamnet
Explaining the beverage's name, Lien said: "The five-nut milk is made by mixing 5 kinds of cereal and nut milk together. When enjoying the milk, customers should not stir it up, but keep the glass the way I give them then drink slowly to taste every different kind of milk that I put into the glass. It is the right way to drink the five-nut milk."
"I came up with this idea three years ago. After selling nut milk for a while, I thought why not mix it up to see what I would get. I did not have thought that customers, from the young to the elderly, love the five-nut milk that much. Once they drink it, they gradually become regular customers of the shop," added Lien.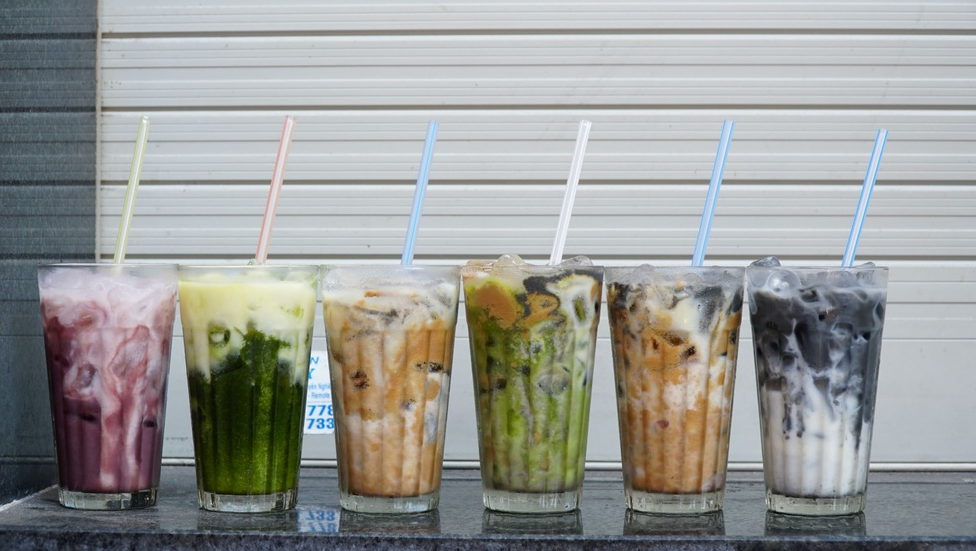 Photo: Vietnamnet
Photo: Vietnamnet
When coming to the shop, customers are also attracted by Lien's friendliness, which is expressed from her greetings to her careful instruction on how to enjoy the beverage. Lien sells more than 100 dine-in cups of milk on the spot, in addition to an uncountable number of take-away bottles. The shop's menu includes more than 10 drinks with prices ranging from 8,000-20,000 dong (0,34-0,9 U.S. dollar). The shop opens from 6am to 2pm, its most crowded time is from 8am to 10am.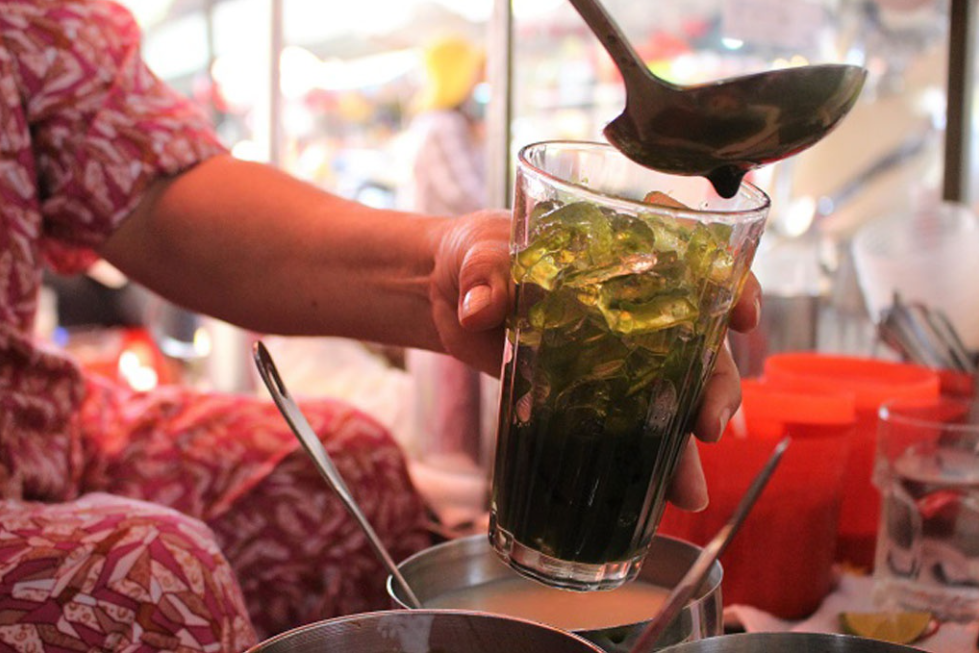 Photo: Thanh Nien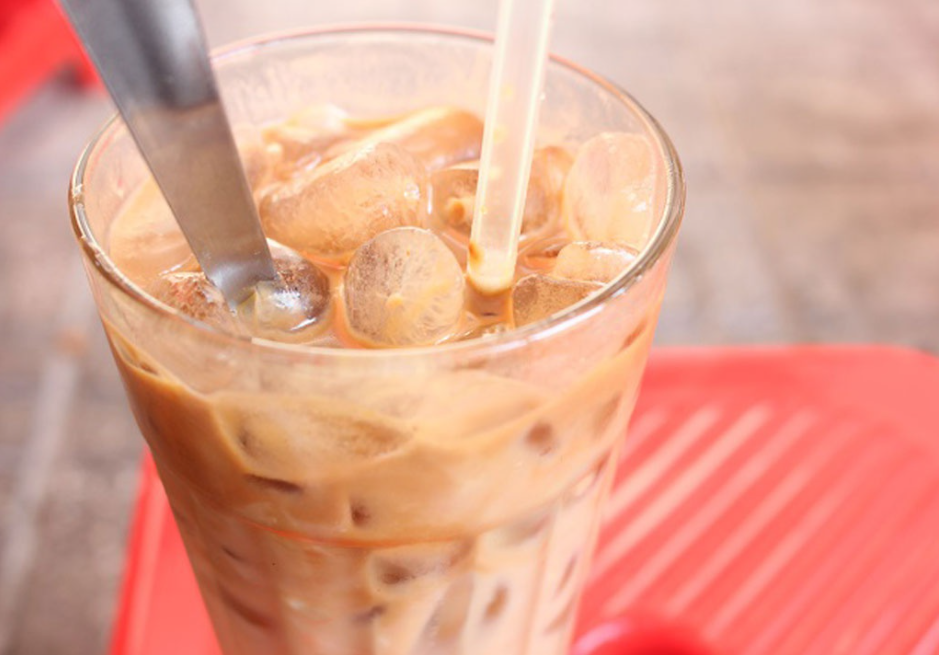 Photo: Thanh Nien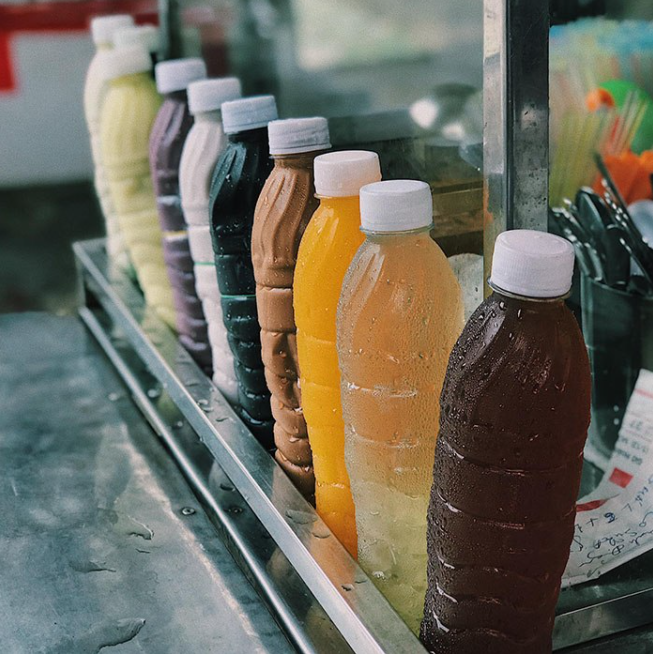 Photo: Eva
An unique style of crab noodle soup in Hanoi

"Vietnamese crab noodle soup" - Hanoi's style has plenty of versions which combine special ingredients such as fertilized duck egg, beef and stir-fried snail,...which bring ...