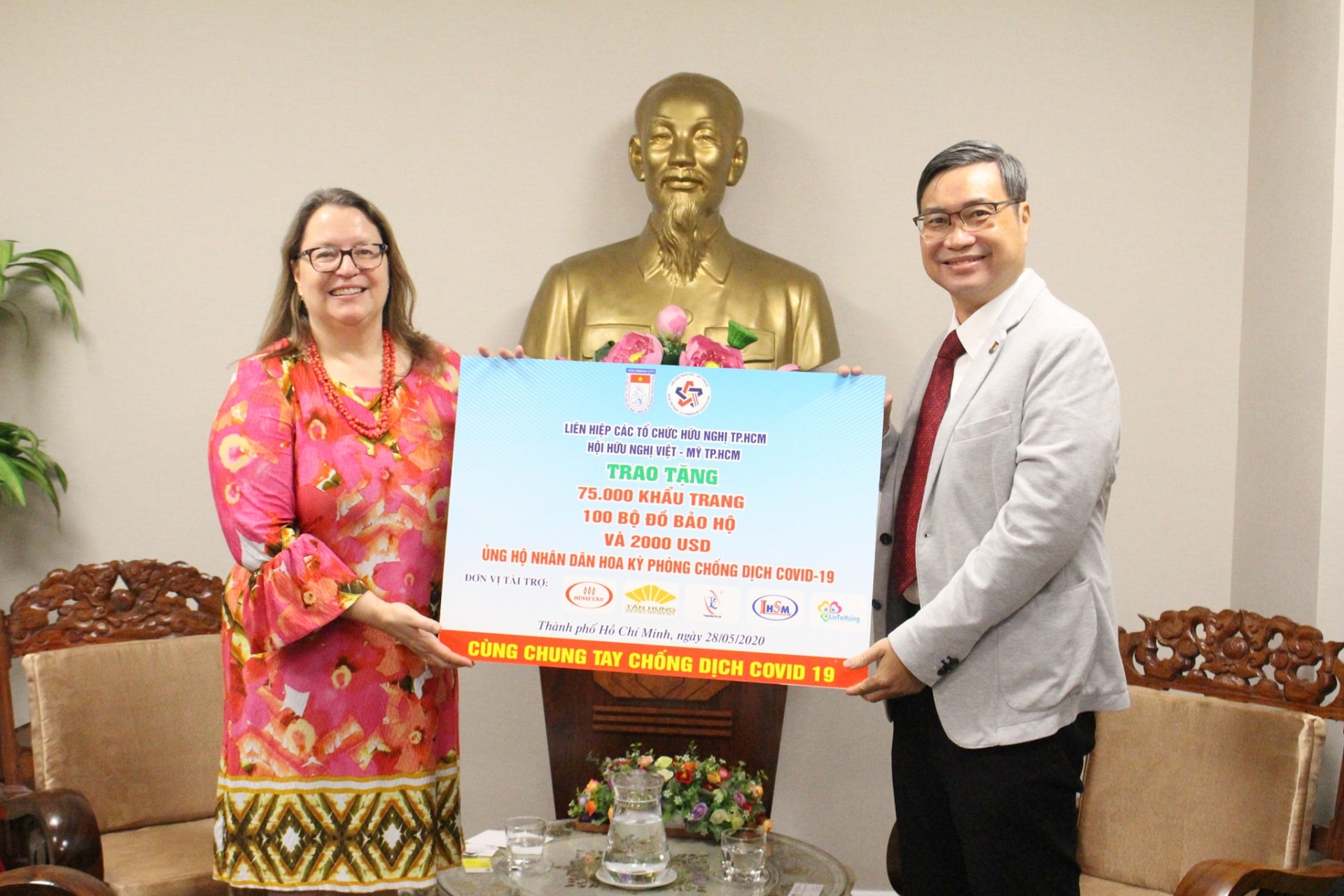 The US Consul General Marie Damour received the donations. Photo: HUFO
The United States on May 27 surpassed the grim milestone of the coronavirus outbreak with 100,000 deaths and 1.69 million infections, according to the tally compiled by Johns Hopkins University.
In the spirit of solidarity amid the ongoing pandemic, the HUFO and and the city's Vietnam – US Friendship Association sent out a call to its members for donations to buy medical supplies as gifts to the American people.
HUFO Chairman Vuong Duc Hoang Quan and Friendship Association on May 28 received the US Consul General Marie Damour and handed over the medical supplies and cash donations as a gesture of supporting US people battle the ongoing COVID-19 pandemic.
Consul General Marie Damour thanked the HUFO and and the city's Vietnam – US Friendship Association for their warm sentiments and support, especially when the two countries are celebrateing the 25th anniversary of bilateral diplomatic ties in this year.
This is not the first time that the HUFO and its members had channeled contributions for the fight agaisnt the COVID-19 both inside and outside Vietnam.
Last month, the HUFO has already presented donations in cash and kind to Malaysia's Consulate General, Thai Consulate General and French Consulate General in the city as well as Bulgarian Embassy in Vietnam.
Hannah Nguyen