Mexico - Vietnam: 45 years of friendship and cooperation
Sara Valdés Bolano, Ambassador of Mexico to Vietnam, on the ocassion of the 45th anniversary of diplomatic relations between Mexico and Vietnam, shared some thoughts on how economic ties between two countries have evolved and what the future holds for them.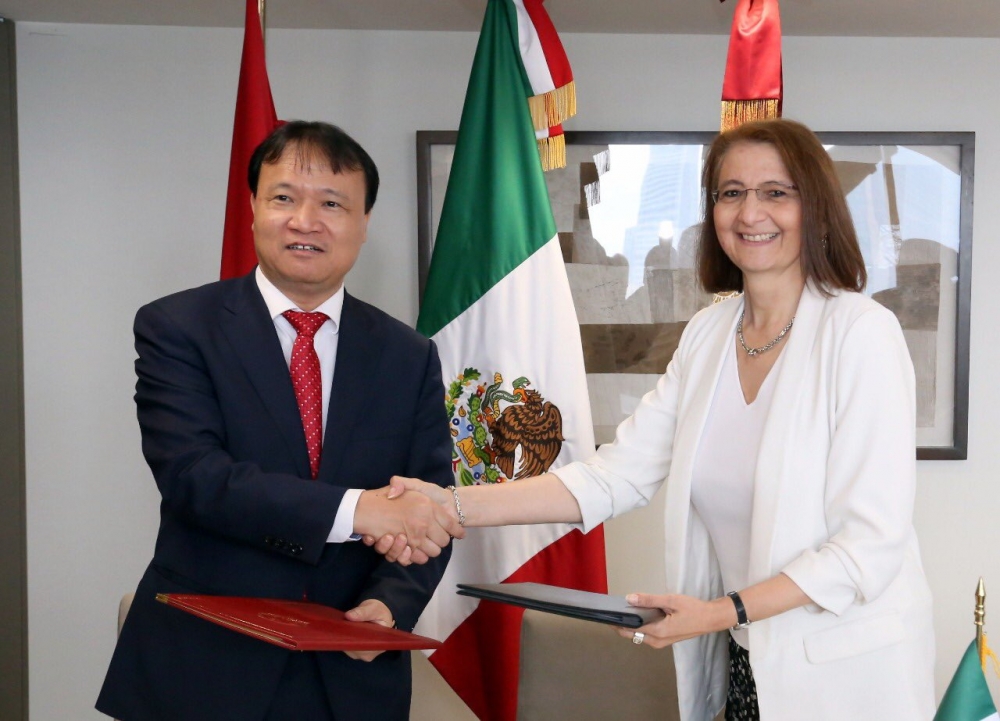 Deputy Minister Do Thang Hai & Deputy Minister Luz Maria de la Mora 2nd Meeting Joint Committee Economic Coop, Trade and Investment MX-VN Mexico City 10.07.2019
During the years following 1975 and the establishment of our relevant embassies in Mexico City and in Hanoi, cooperation in various areas was predominant in the bilateral agenda, as Mexico wished to contribute to Vietnam's reconstruction efforts. In time, political dialogue, technical and cultural exchange, as well as the economic and trade agenda have not ceased to extend.
We increasingly share the same views on numerous issues, as we coincide as members of international and regional fora, including the Asia-Pacific Economic Cooperation Forum (APEC) and the Forum for East Asia – Latin America Cooperation (FEALAC). Namely, both countries share the commitments to upholding a rules-based international trade system and free trade; as well as to promoting sustainable and inclusive growth for their peoples' wellbeing in line with the 2030 Agenda for Sustainable Development.
The Comprehensive and Progressive Transpacific Partnership Agreement (CPTPP) which entered into force for our countries in January 2019 is the cornerstone of our economic ties, promoting new trade and business opportunities. From the Mexican perspective, this next-generation FTA offers the possibility of persifying markets for its exports. Other than the substantial tariff reductions benefits, the agreement includes provisions for more inclusive trade and to foster cooperation in important areas, i.a.: innovation, SMEs, anti-corruption and e-commerce.
Our governments hold a fruitful dialogue within the Joint Committee on Economic, Trade and Investment Cooperation established in 2016. This mechanism supports, in a concerted manner, trade and investment flows as well as economic cooperation between the two countries; it also addresses in a constructive spirit any challenges that may arise.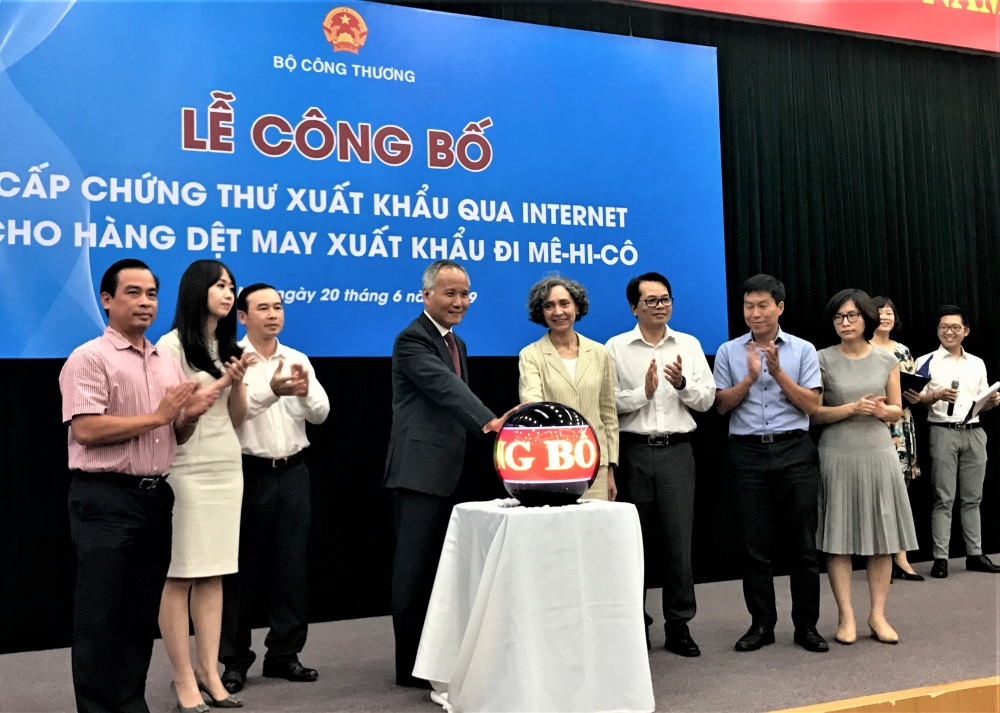 Deputy Minister Tran Quoc Khanh and Amb. Sara Valdes ceremony online issuance export certificates textiles,garments exported to MX under CPTPP Hanoi 20.06.2019
According to the Mexican government's data, bilateral trade reached US$6.275 billion in 2019, while investment is still incipient. Exchanges include various sectors and items such as electronic components and goods, machinery, light vehicles and auto-parts, textiles/apparel, footwear, agriculture and fishery, steel and other metal products.
More inter-firm and inter-industry trade would contribute to stepping up value chains between Mexico and Vietnam, as well as to balancing bilateral trade, considering both countries' strengths in manufacturing. Eight business missions to Vietnam in the last four years have proven Mexican firms' eagerness to establish partnerships with Vietnamese counterparts. In this regard, the Mexican Business Council for Foreign Trade, lnvestment and Technology (COMCE) and the Vietnam Chamber of Commerce and Industry (VCCI) signed a cooperation agreement in October 2019 to facilitate exchange among their members.
We expect the CPTPP to continue fostering relations between authorities and business communities from the two countries, while maintaining the incremental trend in bilateral trade. Nevertheless, pending implementation of some of its provisions and the present COVID-19 pandemic could hinder trade growth in the short term.
In the long term, Mexico and Vietnam will strengthen their friendship, solidarity and cooperation built and developed over the last 45 years. I am therefore confident that the two countries will take stock of their capabilities to enhance economic and trade ties, expanding the relation's legal framework and institutional dialogue to successfully address present and future challenges.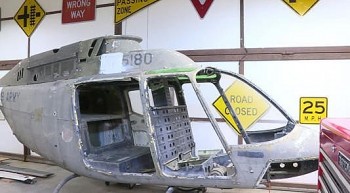 World
A piece of military history related to Vietnam is coming to life with a special project in a small Barton County townm in the US