According to Minister To Lam, the Law on Residence (amended) will concretize the provisions of the 2013 Constitution on human rights and citizens' freedom of residence. The law will also simplify administrative procedures and reduce paperwork in line with administrative reforms. It also helps save time and money for the authorities and the people, as well as contributes to accelerating international integration and industrialization and modernization in the current situation.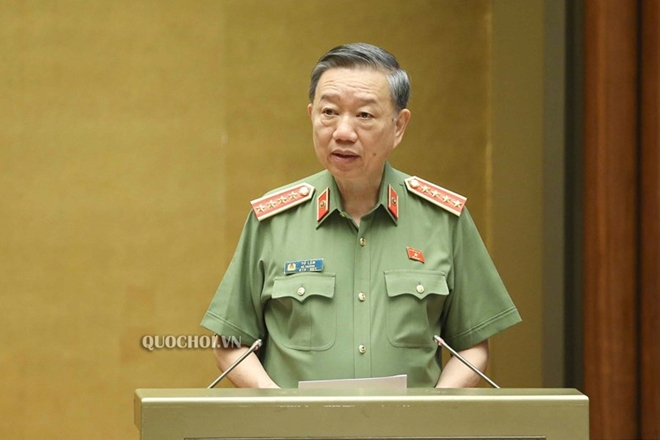 Minister To Lam presents the draft Law on Residence to NA deputies.
The draft Law on Residence (amended) consists of seven chapters and 43 articles, in which 12 articles have been supplemented, eight articles have been removed, and 24 articles have been amended in comparison to the current Law on Residence.
The draft law suggests managing citizens and their residential information via personal identification numbers on the National Database on Population and the National Database on Residence connected to a network shared by related ministries, agencies and units instead of using household registration books and temporary residence books.
The above change will result in the partial or total abolition of 13 groups of administrative procedures related to registration and management of citizens' permanent and temporary residence.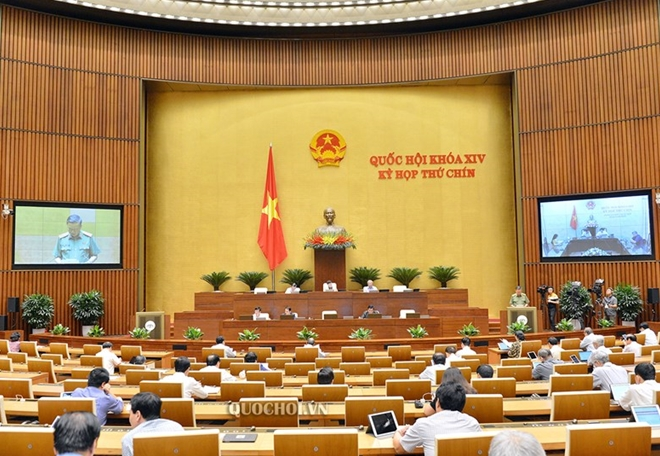 Overview of the meeting.
Minister To Lam affirmed that the Government has agreed to annul the regulations on conditions for permanent residence registration in municipalities in the draft Law on Residence. The procedures and conditions for registering permanent residence in provinces and municipalities will not be different. The draft law also repeals the provisions on conditions for permanent registration in the capital.
Furthermore, the draft law regulates four cases in which citizens' permanent residence registration will be deleted but their other residential information will still be stored and managed on the National Database on Population and the National Database on Residence. In addition, the draft law also allows citizens to re-register their residence when returning to their original residential places.
bocongan.gov