Ministry of Health: Nanocovax report must be sent by August 15 for emergency use authorization
On August 2, Prof. Dr. Tran Van Thuan, the head of the special working group on COVID-19 vaccine development and clinical trials, held an online meeting with local scientists on the progress to produce Covid vaccine made in Vietnam.
The meeting was attended by leaders of the Ministry of Health's Administration of Science, Technology and Training, the Military Medical University, the National Institute of Hygiene and Epidemiology and the Research Institute in Ho Chi Minh City. The meeting was held to check the progress of clinical trials of the Covid-19 vaccine Nanocovax produced by the Vietnamese company Nanogen Biopharmaceutical and push for the release of the research reports of the first, second and third clinical trial phases of Nanocovax.
According to Nanogen, the third phase of Nanocovax clinical trial is being carried out on 13,000 people, divided into two substages: Stage 3a (1,000 people) and stage 3b (12,000 people).
The research result D42 on 1,000 people entering phase 3a was collected. 100% of the research subjects that were inoculated with Nanocovax produced surrogate antibodies exceeding 30%. In addition, 99.2% experienced seroconversion of the IgG antibodies that resist Protein S 4 times higher.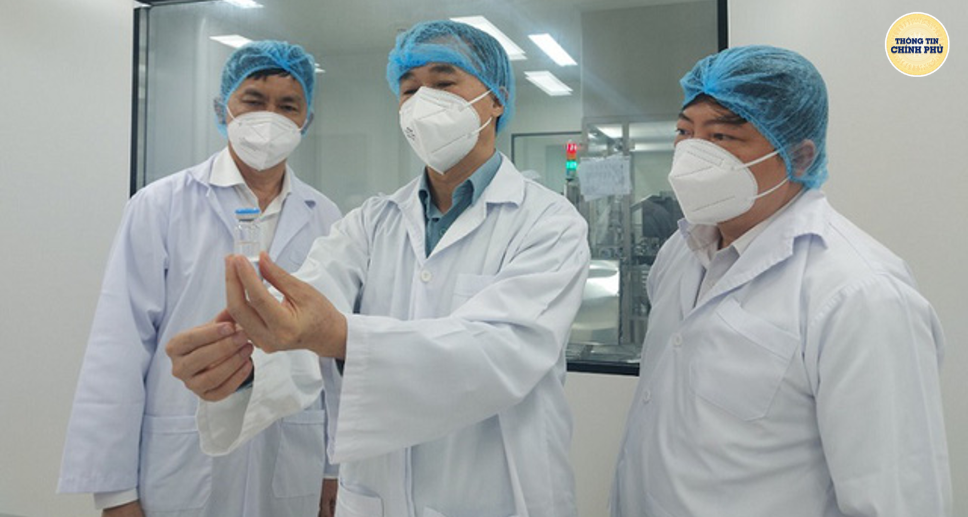 Minister of Health Tran Van Thuan checking Nanogen's vaccine - Nanocovax. Photo: Bao Chinh Phu
Nanogen will continue to monitor 1,000 participants in phase 3a and 12,000 subjects in phase 3b according to the clinical trial plan.
In addition to acquiring conditional approval for emergency use, Nanogen Biopharmaceutical recommended the Ministry of Health and its Ethics Committee in National Biomedical Research to consider implementing phase 3c, which would be carried out on 500,000 – 1 million people. If approved, the third substage of the clinical trial phase 3 would test on children aged 12 – 18.
Upon hearing the report from leading experts, Deputy Minister Thuan affirmed that the Ministry of Health hoped to produce Covid vaccines made in Vietnam to lessen the dependence on imported vaccines.
"The fact that our vaccine is safe and has relatively high immunogenicity is welcoming news. However, we have not yet had sufficient data to confirm Nanocovax's degree of protection. We need more time and research results," Thuan said.
The Ministry of Health fully supports and creates the most favorable conditions for companies and individuals partaking in producing Covid-19 vaccines. As such, the ministry has been mobilizing top scientists in Vietnam to evaluate, research and appraise vaccine qualities.
The Ministry of Health requested Nanogen Biopharmaceutical send research reports of Nanocovax's clinical trial phase 2 and the first stage of phase 3 to the ministry. Based on these reports, the Ministry could gather and send data to the Ministry's Ethics Committee in National Biomedical Research for approval to use in an emergency.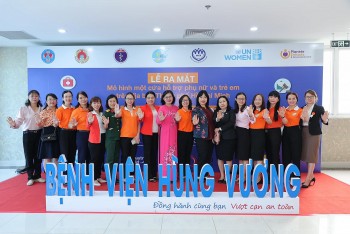 Viet's Home
What is the one-stop centre for women and children experiencing violence?