Mink transmitted COVID-19 to two humans in the Netherlands
Mink with the coronavirus have infected two people in the Netherlands, reported Reuters citing government and health authorities on May 25.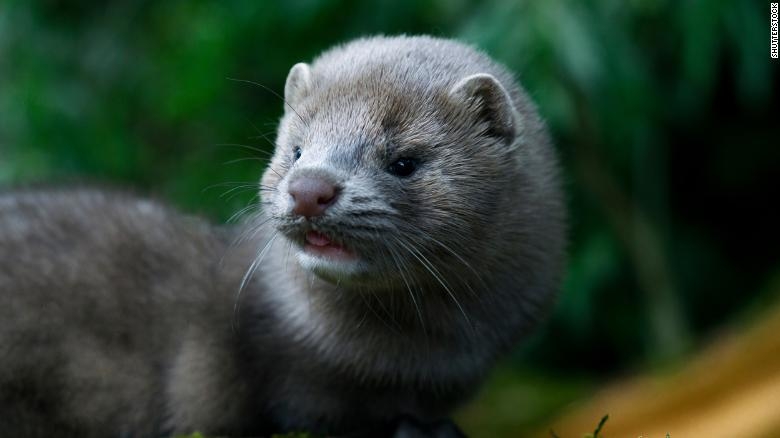 Testing at mink farms will become mandatory, the Dutch government said. Source: Shutterstock
Accordingly, mink carrying the virus were found on four of the 155 farms in the country where they are bred for their fur, Agriculture Minister Carola Schouten said in a letter to parliament that detailed the two cases.
They are probably the first such cases of transmission during the epidemic.
She believes the risk of animal-to-human transmission of the virus outside the farms on which they are kept is "negligible."
On three of the four infected farms, the source of infection has been shown to be a sick human, while the fourth is still under investigation, the minister said.
The Netherlands' Institute for Health's (RIVM) director Jaap van Dissel said that, while a few cats and other animals had been infected with COVID-19 by humans, the Dutch mink-to-human transmissions were practically unique.
"This is the first time we've found, at least we've shown that it's likely, that in two cases the infection has gone from animal to human," he said in testimony to parliament on Monday.
"Of course the original source of infection in China was also very likely animals."
On April 26 the Dutch government reported mink on a farm in the south of the country had been found to have the disease, prompting a wider investigation of such farms, where mink are bred for their fur. Last week the government reported its first suspected case of mink-to-human transmission.
There are more than 800,000 mink living on Dutch farms and, according to the Ministry of Agriculture, Nature and Food Quality, the industry brings in about USD 100 million dollars a year. In the wild, the weasel-like animals live in or near water. Their soft fur has long been coveted for clothing, particularly in China, the top importer of mink pelts.
A law banning mink farming in the Netherlands was passed in 2013, and the remaining farms are due to cease operations in 2023.
World Health Organization spokesperson Fadela Chaib said last month that all available evidence says COVID-19 originated in bats, but experts have previously warned against drawing conclusions about other animals transmitting the virus to humans.
Domestic dogs, cats, tigers, and lions have also tested positive for the virus, though there is no evidence that those animals have transmitted the disease to humans./.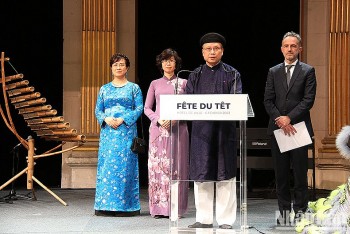 Friendship
Speaking at the celebration on the occasion of Lunar New Year for the overseas Vietnamese in France on February 6, Ambassador Extraordinary and Plenipotentiary of Vietnam in France Dinh Toan Thang emphasized that 2023 is an important milestone to promote the friendship and cooperation between Vietnam and France to the next level.