Miss Vietnam 2020: Postpone due to COVID-19
Miss Vietnam 2020 is recorded as one of the sufferers of COVID-19 as being forced to delay organization time. 
The 16th Miss Vietnam 2020 pageant was announced to be postponed as the complicated impacts of coronavirus by the organizers.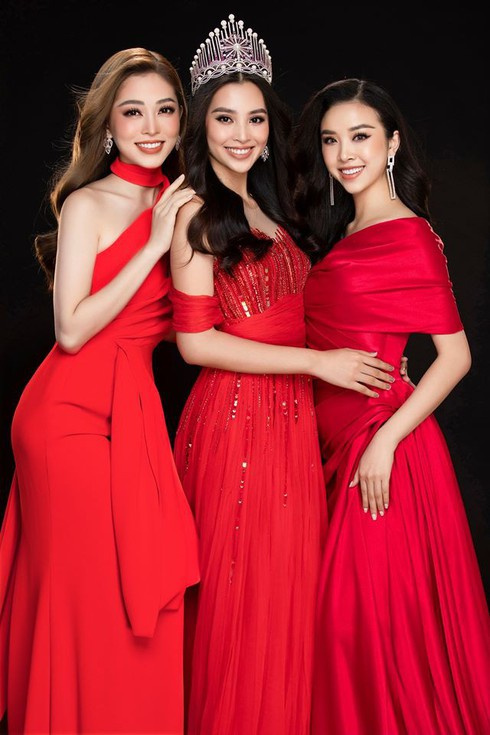 Miss Vietnam 2018 Tieu Vy (C) and first runner-up Phuong Nga (L), second runner-up Thuy An (R)
The preliminary rounds of the pageant had been scheduled to take place throughout May with the final round being held in August. Indeed, a press conference to launch the contest was earlier set to take place at the end of March.
However, the outbreak of COVID-19 in Danang forces the competition to a postponement. The upcoming schedule would be updated by the organizers.
In line with the rescheduling, the time to complete the online registration process will be open longer than the original plan. For example, in the northern region contestants will now have until October 26 instead of August 29 to fill out the online registration.
Moreover, contestants in the southern region will have a new deadline of September 25 as opposed to August 7 as had been previously been planned.
Le Xuan Son, editor-in-chief of Tien Phong News and head of the organizing board, said the contest would be delayed to an unknown date as show of responsibility for everyone involved and after prime ministerial directives about strengthening preventive measures against Covid-19, according to Vietnamnet.
"We believe that the outbreak in Vietnam will be brought under control soon and the contest can be successfully organised. We hope to start the final round for the southern region in early October and the final round for the northern region in late October and the final night will be in mid-December," he said.
According to the pageant's organizing board, despite all preparations for the event having already been made, the health of contestants, judges, and members of the audiences is a priority, therefore the overall well-being of the local community must be put first, according to Vnexplorer.
Pham Thi Dung, director of Sen Vang Company, vice head of the organising board said, "We felt encouraged that despite the complicated development of Covid-19, the contest has still received attention and support from all parties and firms."
The Miss Vietnam 2020 beauty pageant first held in 1988 is a contest to pride Vietnamese women, opening to all-female aged between 18 and 27. Besides from the crown and prize money, the winner will also represent Vietnam to attend Miss World 2020.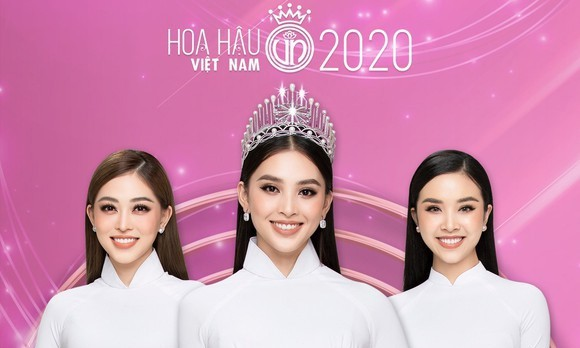 Poster of Miss Vietnam 2020
Also, Miss Universe 2020 took place in the United States, was delayed this year due to the COVID-19 pandemic, allowing Vietnamese representative Khanh Van additional time to prepare for the contest. The organizers said the competition will be scheduled for the first quarter of 2021.