"Must-try" specialties of the port city Hai Phong
Traveling the port city of Hai Phong, don't miss out on the opportunity to savor the following specialties.
"Bánh đa cua Hải Phòng" (Hai Phong Crab Noodle Soup)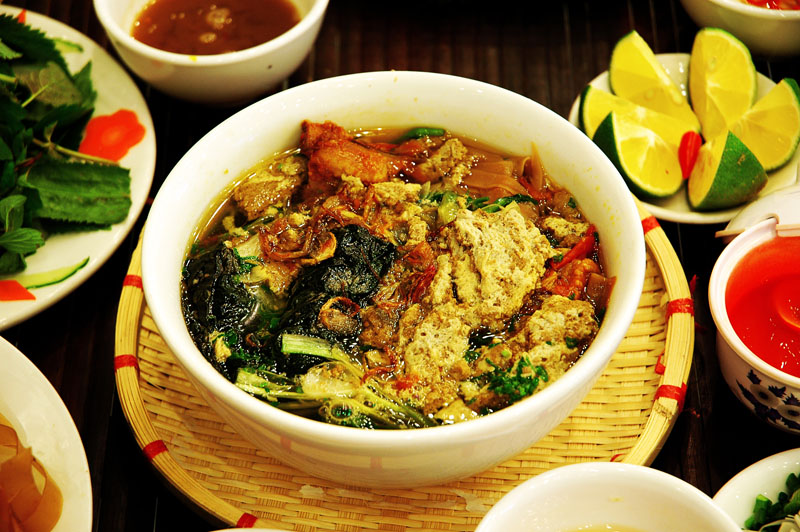 Photo: DulichVietnam
"Bánh đa cua" would surely the first dish springing to one's mind when it comes to Hai Phong's specialties. "Bánh đa cua" draws not only the local's favor but also foreign tourists'. A helping of "Bánh đa cua" contains soft noodles, sweet broth, tomatoes, crab fat, shrimp, grilled pork wrapped in piper lolot leaves, etc. The dish is served with morning glory or bean sprouts.
Coming to Hai Phong, tourists can easily find restaurants selling "Bánh đa cua" at any time of the day.
"Crab hotpot"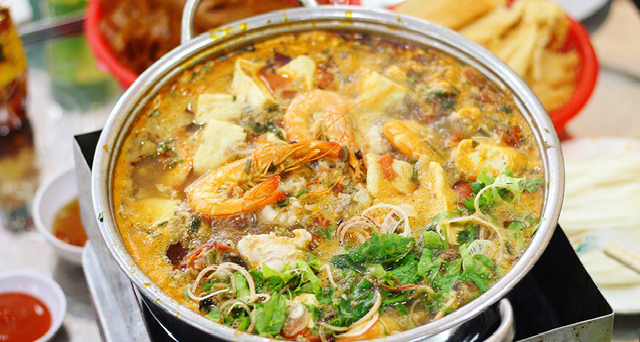 Photo: Kenh14
Considered as the soul of the cuisine of the coastal city, the crab hotpot conquers the heart of anyone trying it for the first time. The eye-catching yellow of crab fat combined with the red of tomatoes and the green of spring onions will surely make your day. The crab hotpot is best when served with vermicelli.
"Bánh mì cay" (Spicy bread)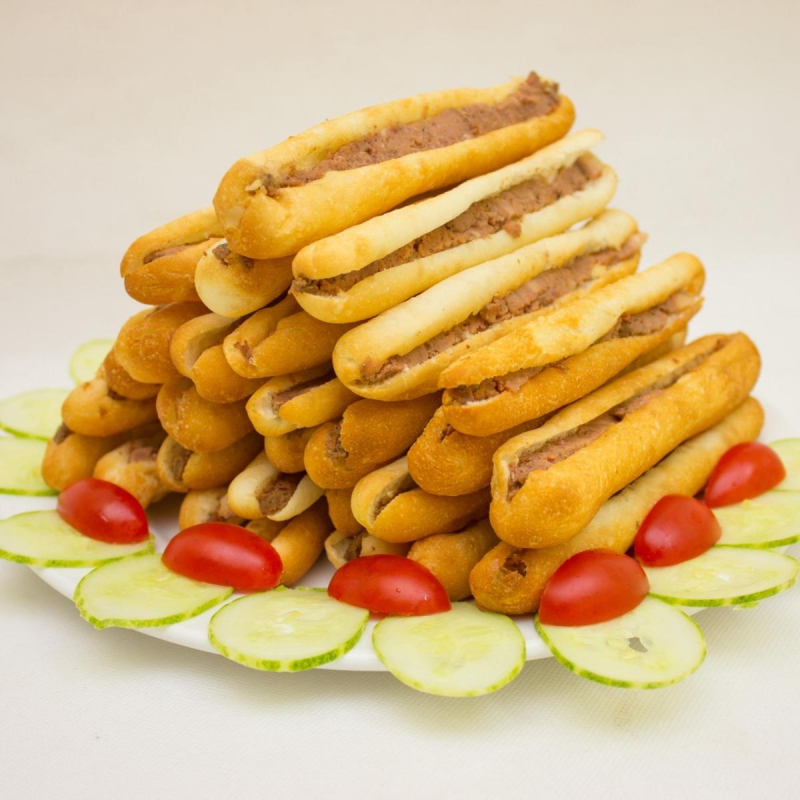 Photo: Toplist
"Bánh mì cay" (Spicy bread) is another specialty that should not be missed when traveling Hai Phong. The ingredients of spicy bread only include stick bread, pate and chili sauce. Nevertheless, the pate and chili sauce in Hai Phong own distinctive flavor that cannot be found anywhere. The grilled "Bánh mì cay" is considered the best one.
Red jellyfish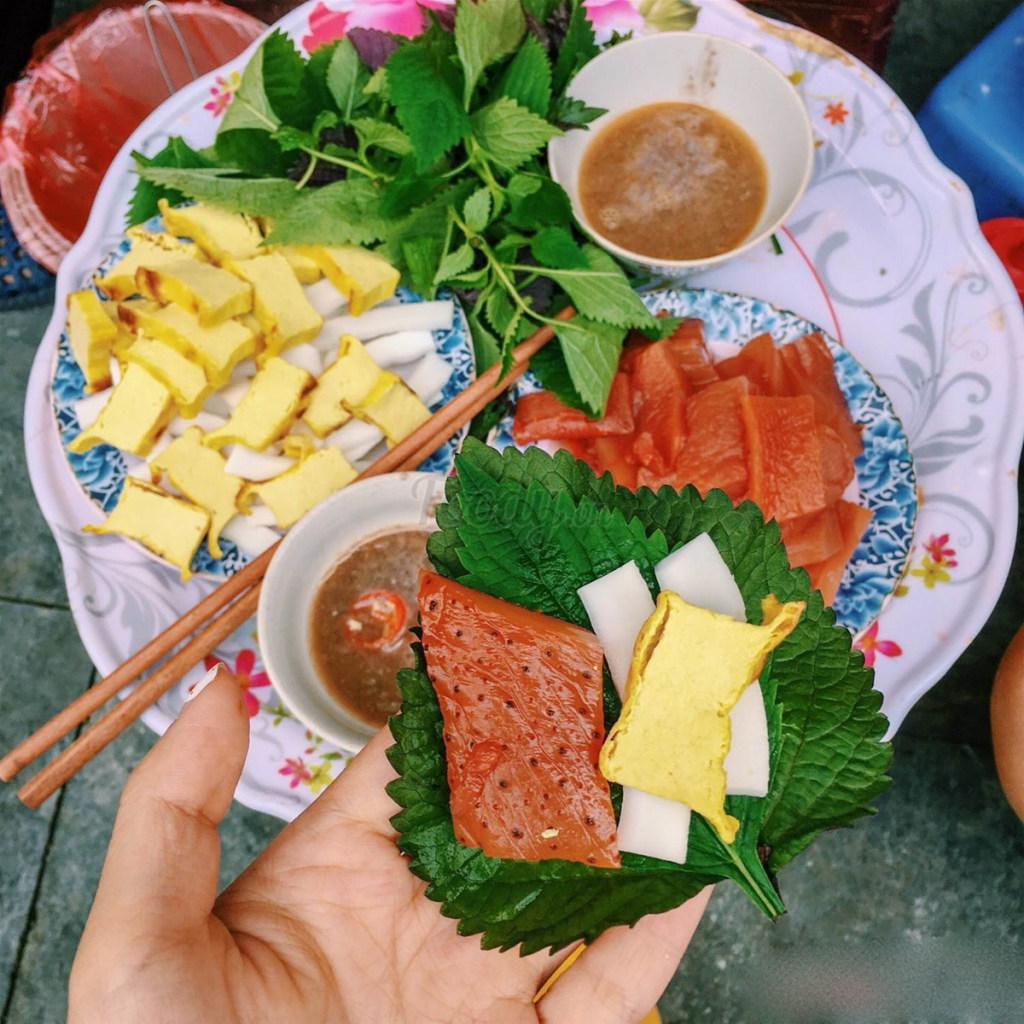 Photo: Wecheck
Red jellyfish has long been famous specialty of Hai Phong. The sauce of red jellyfish is quite eye-catching and thick. Red jellyfish is served with fried tofu and coconut. Besides, wrapping the jellyfish is perilla leaves, a great combination that you should really try.
"Bánh bèo" (Water fern cakes)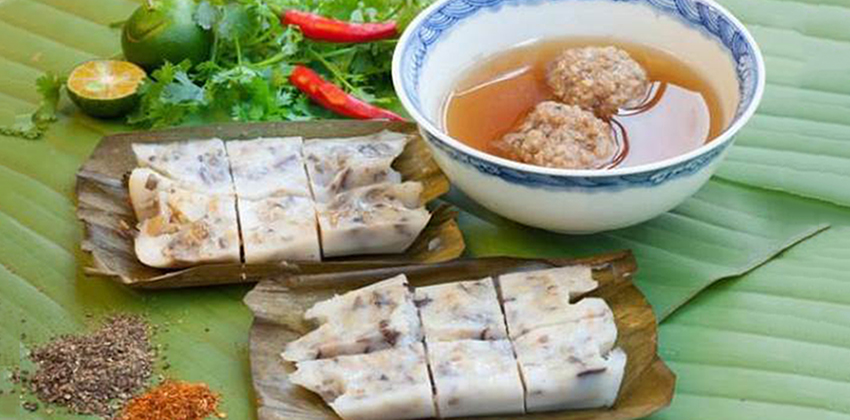 Photo: Blog.beemart
Unlike "Bánh bèo" in the central region, Hai Phong's is made from rice flour with the fillings of minced lean meat and wood ear. The dish is dipped into fish sauce mixed with simmered bone broth and served with grilled or sliced ​​pork rolls. With the unique taste, "Bánh bèo" deserves to be one of the most delicious dishes in Hai Phong.
Spicy porridge
In addition already renowned pork rib porridge in Hanoi, tourists can sample Hai Phong spicy porridge.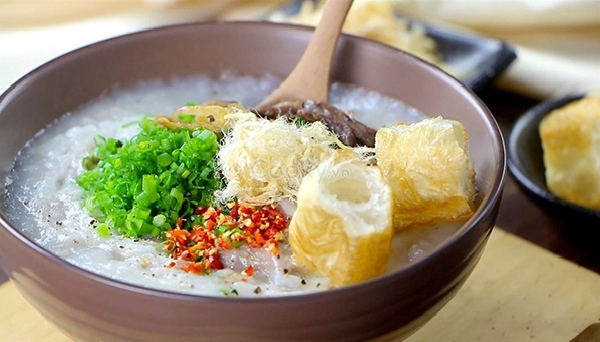 Photo: CamnangHaiphong
Hai Phong spicy porridge is cooked from pureed rice with bone broth. A full bowl of spicy porridge consists of eel, mussels, wood ear, paprika to create the spicy taste as the name itself. There is nothing more wonderful than savoring a bowl of spicy porridge in the chilly morning in Hai Phong.
"Nem cua bể" (Sea crab spring rolls)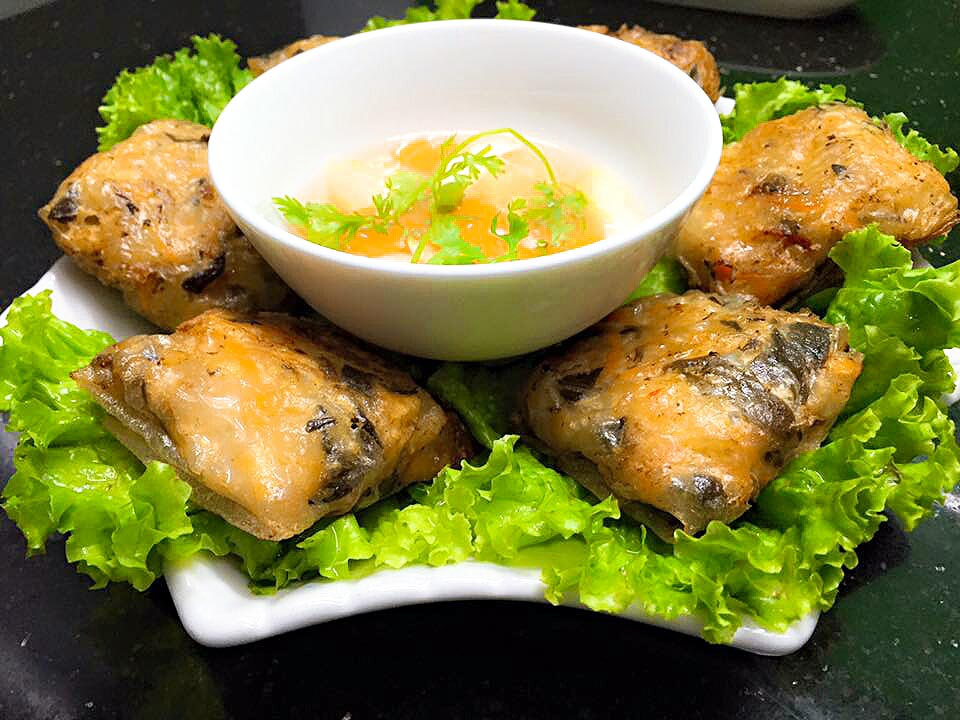 Photo: 24h
Known as a specialty of Hai Phong, "Nem cua bể" (Sea crab spring rolls) seems not only to satisfy your taste but also bring you little sunshine and sea breeze of the coastal city.
The main ingredients contain ground crab meat, lean pork, vermicelli, egg yolk, wood ear, bean sprout, kohlrabi, shiitake etc. Sea crab meat flavor is so special, sweet, fragrant but not too greasy. Gradually savoring the dish, you will understand the reason why "Nem cua bể" is one of the most perfect dish in Hai Phong.
Snails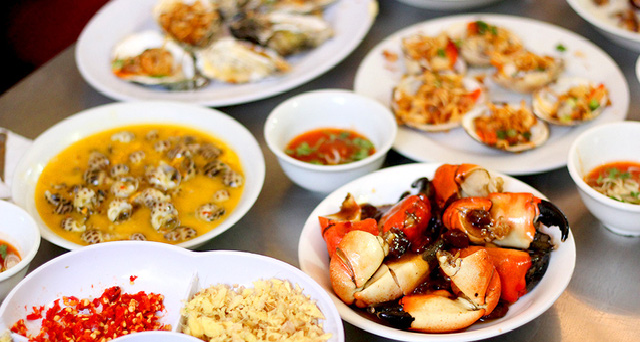 Photo: Kenh14
Not enjoying snails when coming to Hai Phong is a big shortcoming for the culinary fanatic. Snails are one of the tastiest food in Hai Phong that satisfies the most fastidious eaters. Snails here are said to be cheaper and fresher than elsewhere.
The unique specialties of Hanoi in autumn

Hanoi in autumn boasts the charm of tranquil scenery and especially iconic specialties such as "Cốm" (green rice flake), blackboard trees, ripe dracontomelon fruits, etc.