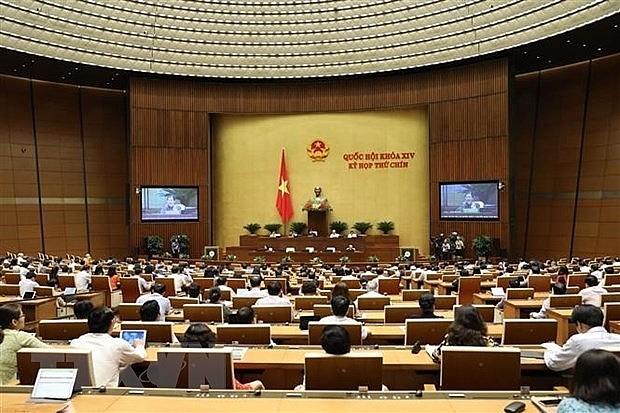 Overview of the NA session (Photo: VNA)
The discussion is broadcast live by national television and radio and on the NA television channel, according to VNA.
In the early discussion on June 13, most delegates expressed approval of the Government's report on the issues and the verification reports of the NA's Economic and Finance-Budget Committees, especially the evaluation of the state management and activities and COVID-19 prevention and control task. They all agreed that the reports had fully demonstrated the accomplishments Vietnam has acquired as well as obstacles for the country, and proposed solutions for economic recovery.
About solutions and tasks for the remaining months of the year, delegates agreed with the nine groups of solutions for socio-economic recovery and development proposed in the Government's report.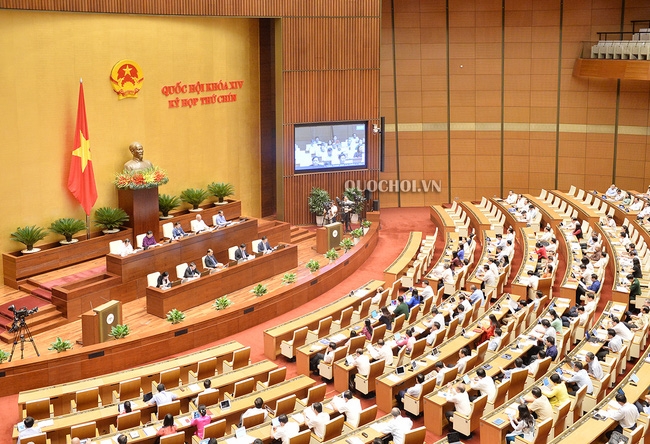 At the NA meeting (Photo: National Assembly)
The comments focused on assessing and discussing the results of 2019 plan's implementation; the economic development and state budget; the process of 2020 plan's implementation; the approval of the State budget settlement in 2018.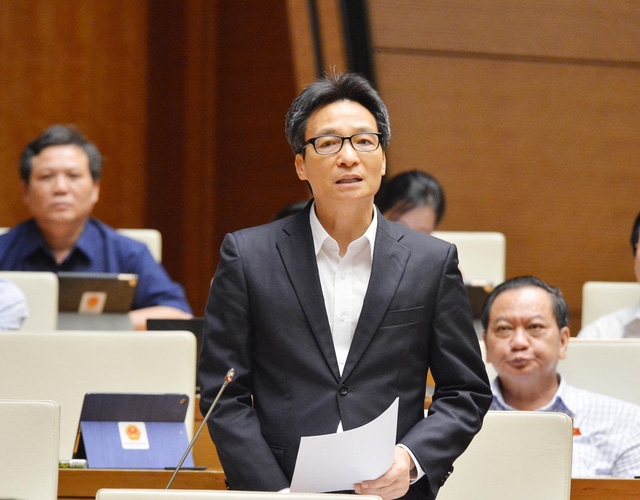 Deputy Prime Minister Vu Duc Dam speaks about the prevention and control of Covid-19 (Photo: VNA)
Many delegates suggest the effective implementation of solutions: ensuring consistent macroeconomic stability, creating favorable conditions for production and business to promote growth; reforming of civil servant regime; preventing and fighting against corruption and waste; improving the quality of vocational training, high quality human resources, and improving the efficiency of justice, law enforcement, crime prevention.
In addition, the delegates propose to effectively implement the new general education program; improve the quality of textbook compilation; adopt policies to support education and training establishments that are negatively affected by COVID-19 epidemic, especially in rural and mountainous areas; place importance to forest development and protection; and focus on stimulating domestic tourism after the COVID-19 pandemic.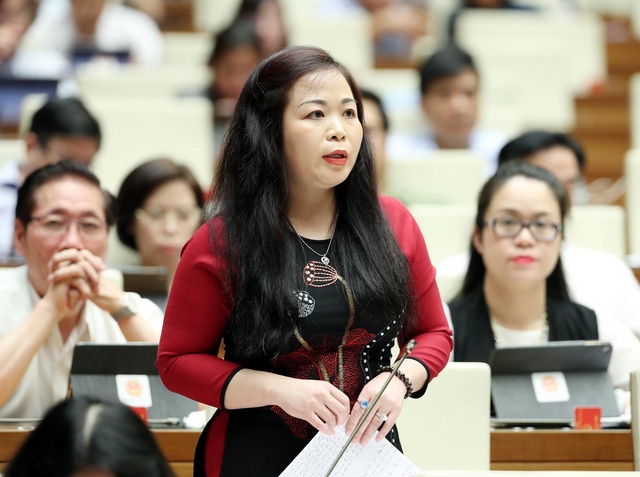 Hanoi delegate Vu Thi Luu Mai speaks at the meeting (Photo: VTV)
Discussing the approval of the State budget settlement in 2018, the delegates basically agreed with the Government's Report and the Verification Report of the Finance and Budget Committee of the National Assembly.
The delegates highly appreciated that the state budget revenues exceeded 8.5% of the estimation, and many revenues achieved or exceeded the estimated ones, which have shown the efforts of the Government in implementing revenue management solutions and reforms in tax administration. The delegates agreed that these efforts have created a fair business environment among enterprises.
Participants also commented on the following contents: the implementation of fiscal policy in 2018; management of collection and handling of outstanding tax debts, State budget collection and payment obligations; State budget spending results in 2018; overspending control, public debt management, solutions to ensure budget balance; effective budget management.
Candy Lee