Nearly 7,000 Korean people displaced by torrential rains, Vietnam sends condolences
Prime Minister Nguyen Xuan Phuc on August 10 sent a message of condolences to Prime Minister of the Republic of Korea (RoK) Chung Sye-kyun over great losses in humans and property caused by continued torrential downpours and landslides since August 1.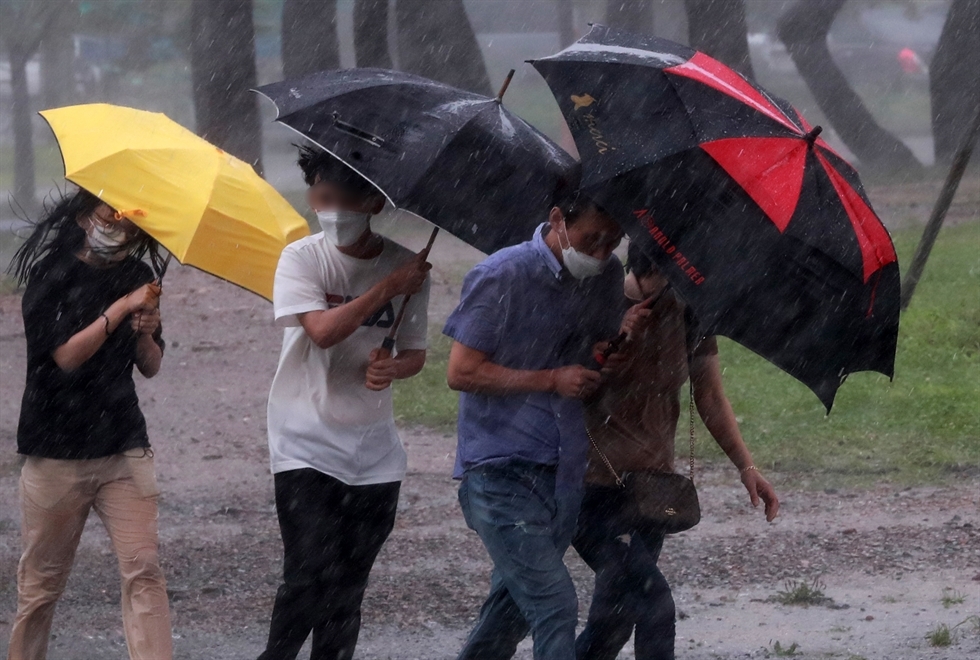 People brave typhoon-driven heavy rain in Busan, August 10, 2020. Photo: Yonhap
On the same day, Deputy Prime Minister and Foreign Minister Pham Binh Minh extended his condolences to RoK Foreign Minister Kang Kyung-wha.
The Yonhap News Agency reported on August 10 that Typhoon Jangmi, the season's first typhoon to land here, arrived at the southern coastal area on Monday afternoon, keeping the RoK on alert over possible damage following the deadly downpours that recently battered the central region.
Typhoon Jangmi immediately follows on after its predecessor Typhoon Hagupit, the fourth of the season, brought the initial torrential rain nationwide last week.
The typhoon, which means "rose" in Korean, came as the country is going through an unusually long monsoon season this year.
However, it is expected to weaken to an extratropical cyclone before moving away from the country.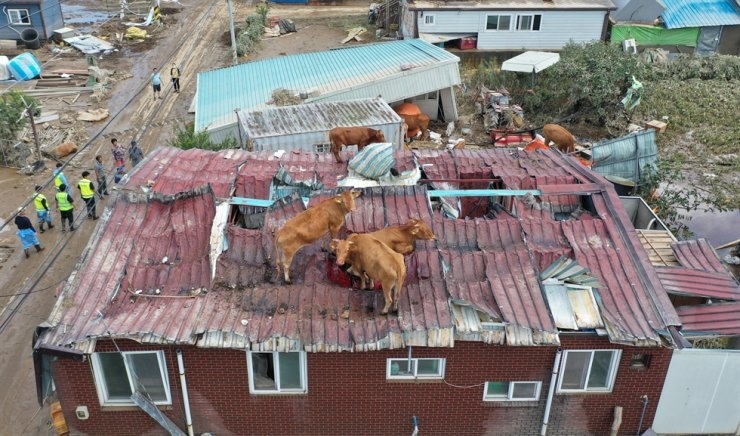 Cows are stranded on the roof of a house in Gokseong, South Jeolla Province, August 9 2020, following the subsiding of floodwaters the day after they clambered on the roof during a flood amid a massive downpour in the region. Photo: Yonhap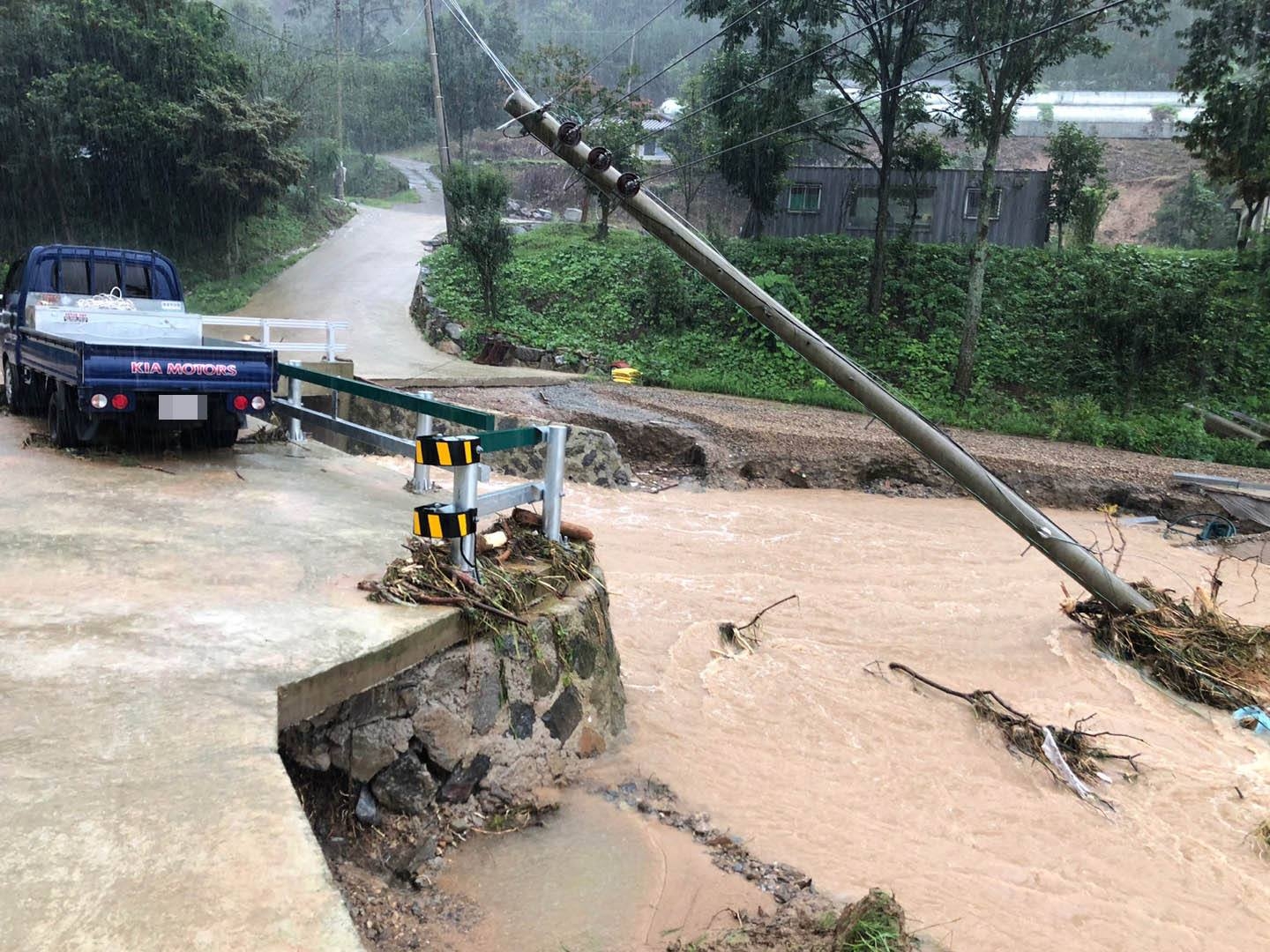 Two days of downpours caused the flooding of the Seomjin River in Gokseong and Gurye counties, both located in South Jeolla Province. Photo: Yonhap
This year's monsoon season, which began on June 24 in the central region, has shown no signs of letting up, and it is likely to end later than the August 10 record in 1987.
The monsoon season is also expected to set a fresh record as the longest one after a 49-day record in 2013. The monsoon has continued for 47 days and is likely to exceed 50 days, as seasonal rain is forecast to extend to mid-August.
The seasonal rain, which has pounded the central region with heavy downpours in August, has left 42 people dead or missing and damaged 14,091 facilities. Nearly 7,000 people have been displaced from their homes.
Southern parts of the RoK including South Jeolla Province were hit hardest by the rainstorms, on August 8, with the Seomjin River bursting its banks.
At a government response meeting, RoK's Prime Minister Chung Sye-kyun urged officials to take "exhaustive" measures to brace against the typhoon while abiding by safety rules.
"While this typhoon is a small one, its speed is very quick, raising concerns over damage from strong winds," Chung said. "Please take exhaustive measures against strong winds on Jeju and the southern coastal areas, which are under the typhoon's influence."
Chung also, reminded people not to go out unnecessarily and officials to heed safety rules during rescue and at-the-scene duties.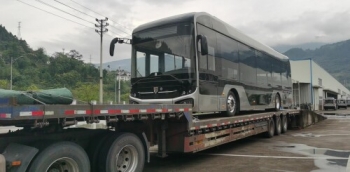 Economy
Ev Dynamics (Holdings) Limited is a pioneer and a prominent player in China's new energy commercial vehicles market, as well as a whole-vehicle manufacturer of specialty passenger vehicles and new energy passenger vehicles.