New law requires 30-day waiting period before Chinese couples can divorce
Many married couples in China who wish to break up must now go through a month-long "cooling-off" period after a new law passed in recent China's legislature.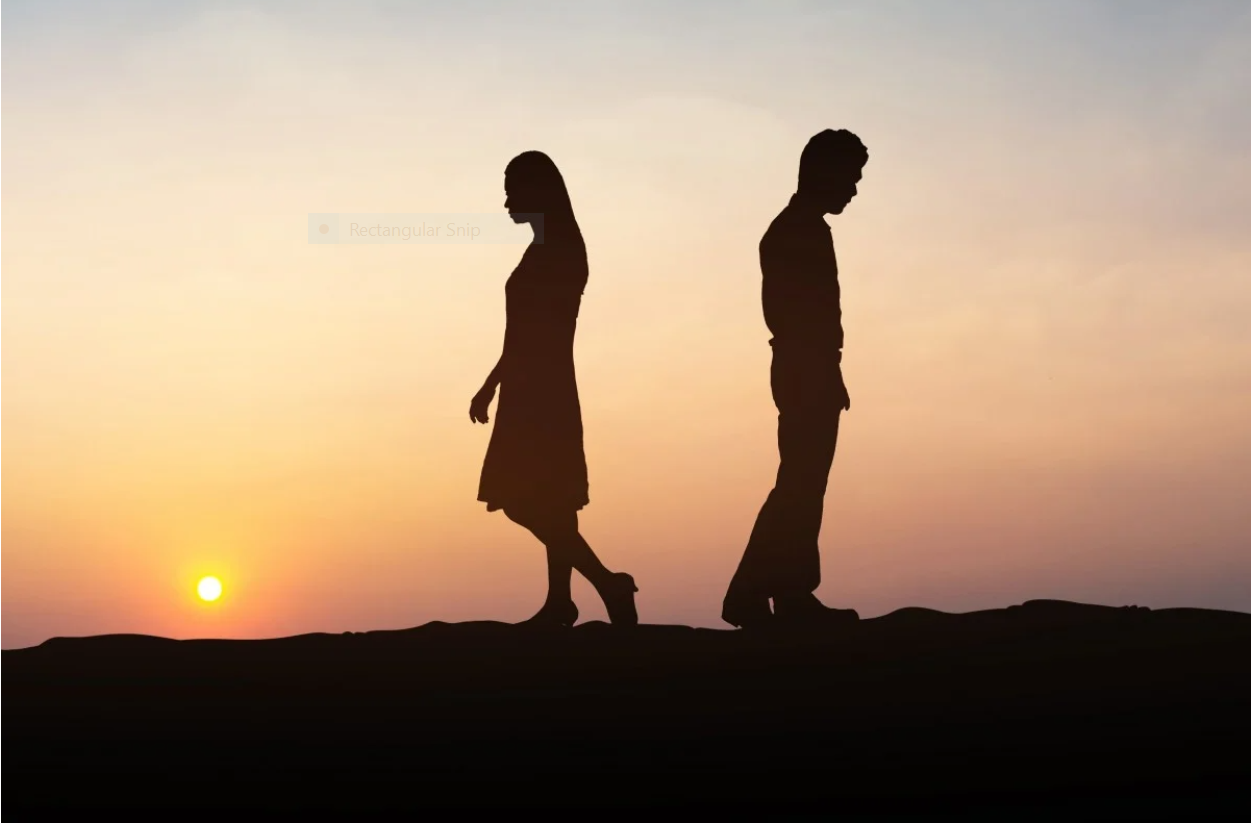 The law was passed in an effort to lower China's increasing divorce rate. Photo: Shutterstock
China has passed a law establishing a cooling-off period for couples who want to dissolve their marriage in an effort to lower the country's soaring divorce rate, reported South China Morning Post. Accordingly, on January 1, 2021, couples ready for a divorce-by-agreement must wait 30 days to rethink their decision, according to a new Civil Code law passed by the National People's Congress on Thursday, May 28. The measure, which was previously a recommendation implemented in some provinces, was met with widespread opposition when lawmakers first sought feedback last year.
The new law states that, people can withdraw their divorce application within a waiting-month. After that, those who go to the civil affairs authority and still want to divorce will receive their official documents. However, the clause does not apply to families with a history of domestic violence or extramarital affairs since these couples usually divorce through lawsuits, legal experts explained to SCMP.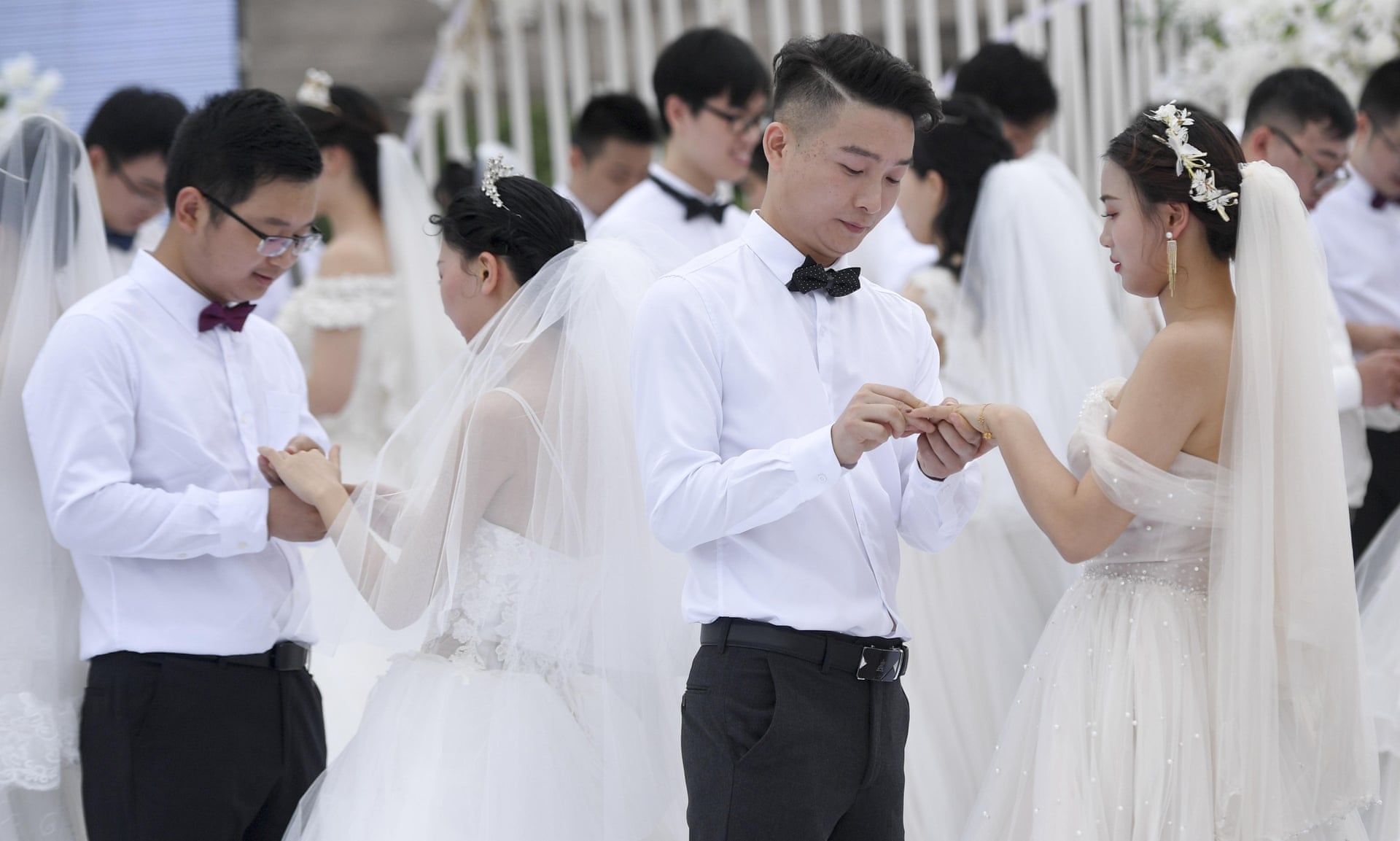 Newlywed couples attend a group wedding ceremony at Juzizhou Island Landscape in Changsha, Hunan Province of China in May 2020. Photo: China News Service/Getty Images
Li Shaoping, vice-president of the Supreme People's Court, said that people's freedom to divorce should be respected but that divorcing in a wilful and rash way was harmful to families and the society, the 21st Century Business Herald reported.
"The goal of the divorce cooling-off period is to let people consider it cautiously before they implement their right of divorce. We don't want to see a family separated only because of impulses or quarrels caused by short-term disputes," said Mr. Li. "From this point of view, this cooling-off period is reasonable and has value and significance," said Li.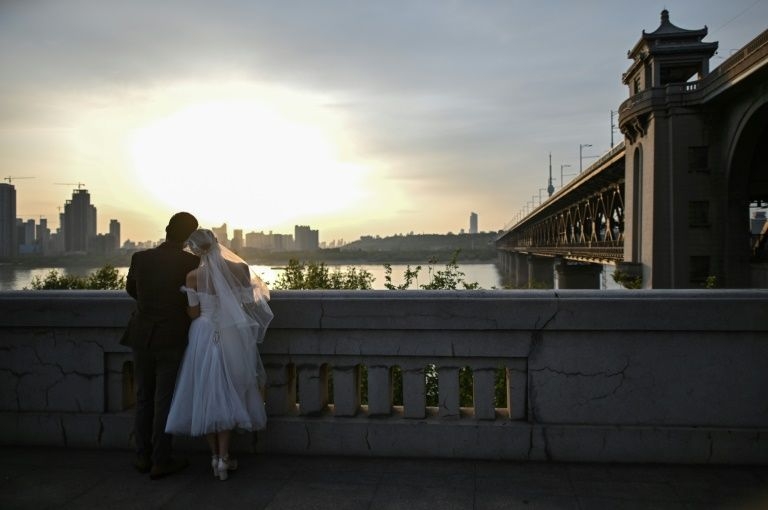 Lawmakers believe that The new law can help to reduce the divorce rate. Photo: AFP
Officials believe that the new legislation would curb China's rapidly growing divorce rates and prevent 'reckless divorces' as the country saw tens of thousands flocking to separate following coronavirus lockdown. The number of divorces has risen annually over the past two decades. In 2019, 9.47 million couples were married and 4.15 million couples divorced.
Wion News reported that the country's divorce rate has increased steadily since 2003 when marriage laws were relaxed and more women became financially independent.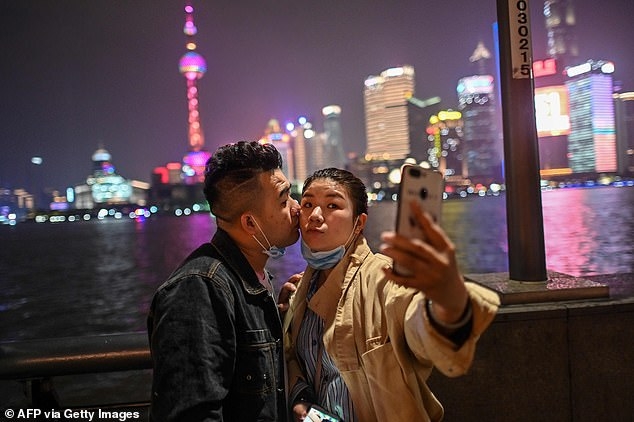 The rule is part of China's first ever Civil Code, which will come into effect on January 1, 2021. A couple wearing face masks are pictured visiting the promenade on the Bund along the Huangpu River in the city of Shanghai. Photo: AFP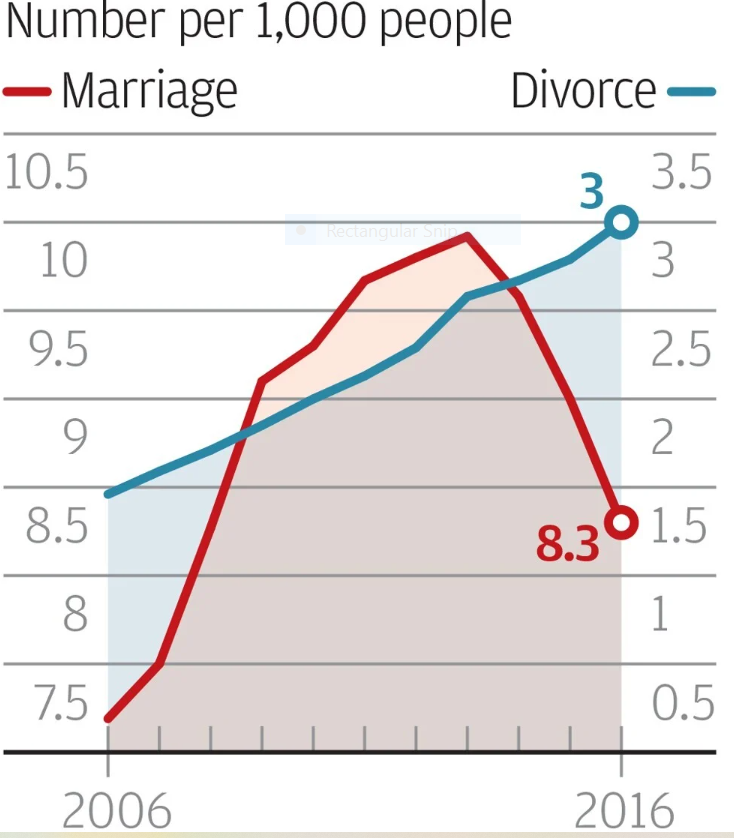 The number of marriages declined as divorce rates spiked over a 10-year period, and the trend has continued. Photo: SCMP
However, on social media in China these days, many people expressed their opinions about the law, saying it was doing more harm than good.
The Guardian observed a number of online comments which are against the law. "We cannot even divorce freely?" wrote one user. "There must still be a lot of people who marry impulsively, they should set a cooling off period for getting married as well!"
Another user said the law was passed despite online opposition, adding that the Chinese government's "respect for public opinion is just for show". A Weibo user wrote: "It will lead to more people hesitating to get married due to more trouble in divorcing."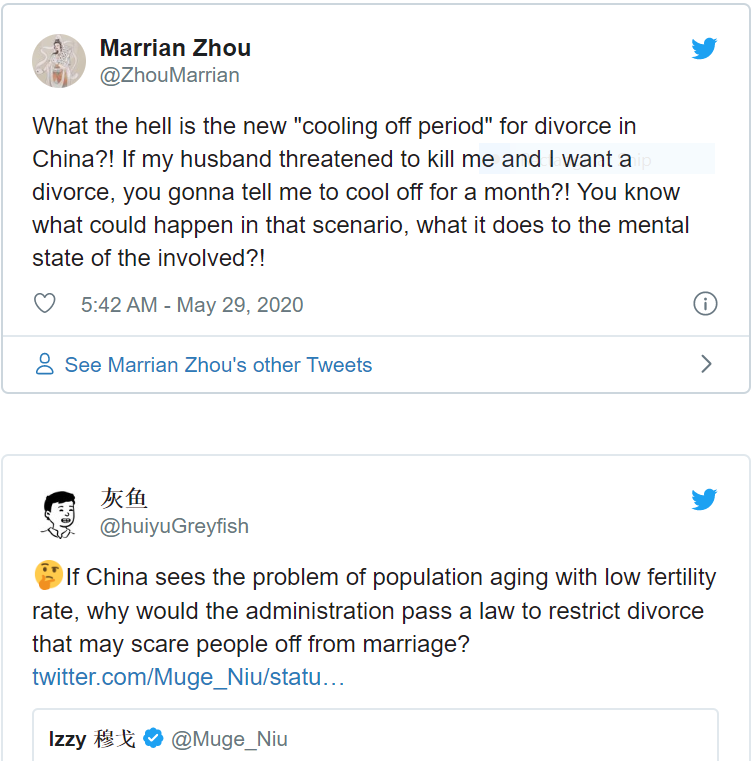 The new "cooling off" period for divorces in China is one of the top trending topics on China's Twitter-like platform Weibo. Photo: Screenshot of Tweeter' accounts
Furthermore, people also questioned how judges would determine cases of domestic violence and whether the cooling-off period would leave some partners more vulnerable. Many other readers of SCMP raised the concern that, this regulation may add obstacles to divorce since it enables the party who does not want to divorce – usually men – to have more time to harass the other party. "It's not helpful in protecting women's rights," wrote one user on news portal 163.com.
Regarding this point, Tsinghua University vice president and law school professor Cheng Xiao told The Guardian that, the law change still allows couples the freedom to divorce, noting that couples divorcing "in a fit of anger" may come to regret the decision.
Tan Fang, director of Shanghai FO Law Firm, and also vice-director of the Marriage Law Committee of the All-China Lawyers Association shared the same opinion. "Internet users misunderstood the cooling-off period and said it would restrict their freedom," Tan said. "But it does not. It is aimed to give people more time to think clearly about their divorce".
The mandatory divorce 'cooling-off' period meets with outrage in China. Video: WION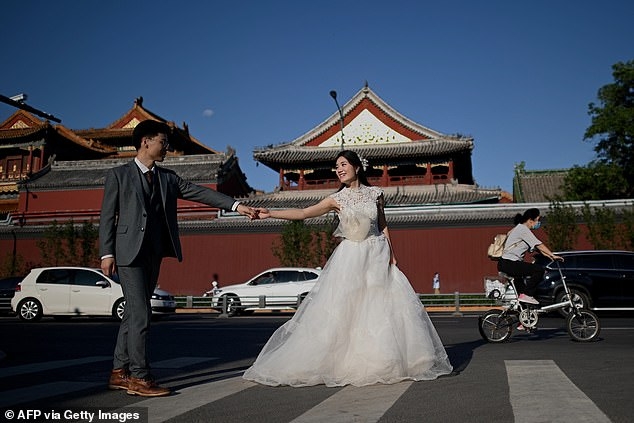 The bill was first proposed in 2018 after the divorce rate in the country had been increasing for the past few years. Photo: AFP
According to South China Morning Post, the divorce cooling-off period has already been introduced in some Chinese cities and counties in the past few years and similar measures are in force in other countries too.
For example, South Korea requires couples with children to go through a three-month deliberation process while childless couples can end their marriage after a one-month period.
In England and Wales, there is a mandatory cooling-off period of six weeks while in France it is 15 days.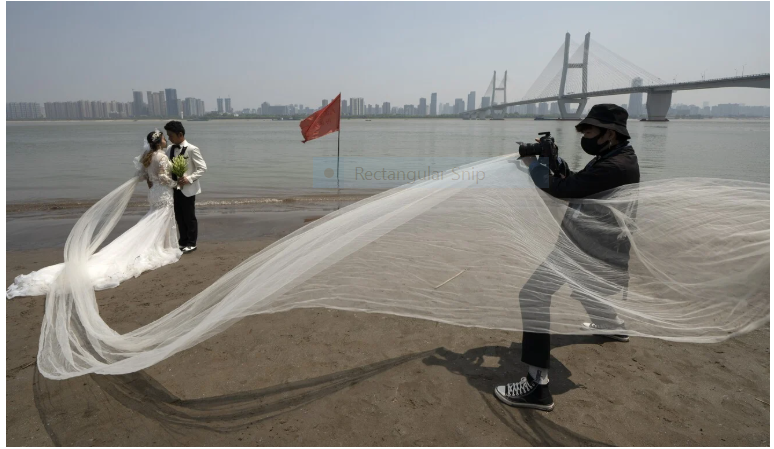 A couple poses for wedding photos on the bank of the Yangtze River in Wuhan in April. Photo: Xinhua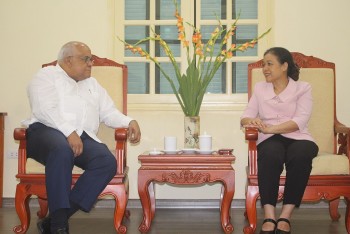 Friendship
Ambassador Nguyen Phuong Nga - President of the Vietnam Union of Friendship Organizations had a meeting and worked with Cuban Ambassador Extraordinary and Plenipotentiary to Vietnam Orlando Nicolas Hernandez Guillen. The two Ambassadors agreed to work closely in organizing solidarity and friendship activities.