'Next Covid-19 outbreak would be more devastating': Health Minister says
The overall picture of Covid-19 in the region shows highly vulnerable Vietnam to imported cases and the next wave might be more disastrous than the previous, according to Health Minister Nguyen Thanh Long.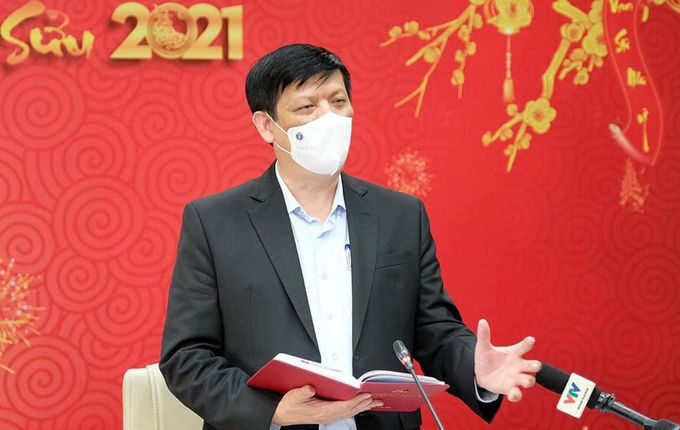 Health Minister Nguyen Thanh Long (Photo: VNE)
"The big picture of Covid-19 in the world and in regional areas really concerns us that the novel virus might enter Vietnam once again via imported cases", Long said in a statement on April 25 morning.
India confirmed a recorded 340,000 new cases within 24 hours, its pandemic situation has never been this out of control. Cambodia added 600 more infections after one day, while Laos' lastest day-on-day infection tally surpassed Vietnam's highest number which was 82 on January 28.
Another concern is the new nCoV variants in India and Cambodia are more infectious and deadly than others. Thus, one small outbreak can balloon into big ones in no time.
"Current infection rate in the world shows all latter outbreaks are more widespread and devastating than the previous," Long evaluated.
The National Steering Committee for Covid-19 Prevention and Control and the Health Ministry have so far been warning of the 4th wave in Vietnam because, according to Long, the risk of imported infections is very high and many people are letting their guards down.
"The health sector has prepared for all scenarios, including when the epidemic goes widespread, or it recurs in localities, especially the Southwestern region," the Minister stressed.
The Southwest is a new Covid-19 hotspot given its long border lines with Cambodia. The Health Ministry has employed strict control at both land and sea borders stretching the province. In mid-April, authorities also okayed to set up two field hospitals in Ha Tien city for prompt response to any possible scenarios.
Long further stressed that one of the lessons learned from Vietnam's successful Covid-19 containment is the country's unanimous effort and activeness. However, as no community infections reported over the past month, many people are letting their guard off. He is calling for all Vietnamese people to strictly abide by anti-pandemic regulations, especially the mask mandate and hand sanitizing.
The Health Ministry is quickly implementing vaccination, calling for those on the prioritized list to get fully vaccinated. All localities are tasked to strengthen surveillance to early detect new cases.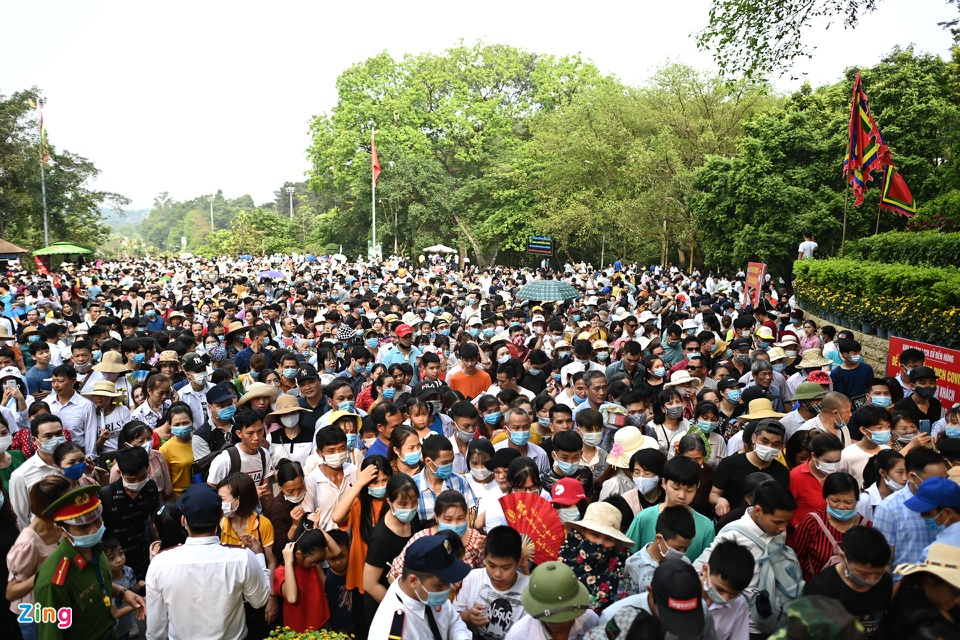 PM requires the limitation of events and activities with a large number of people. Photo: Zing News
Authorities also ordered the functional forces to strictly crackdown on those who breach the regulations on Covid-19 prevention and control.
The organization of events and activities with a large number of people should also be restricted, PM required. In case such events are held, anti-epidemic measures must be adopted.
The Health Ministry was assigned to review and finalize plans on the epidemic prevention and control on the national scale, prepare scenarios to timely respond to the possible outbreak as well as accelerate to implement the Government's Resolution on the purchase and use of Covid-19 vaccines.
The Ministries of National Defense and Public Security and the People's Committees of provinces and cities were tasked to tighten the control of the exit and entry at the border areas.
PM asked ministries, ministry-level, and Government agencies, People's Committees of the centrally-run cities and provinces to stay vigilant, promote the responsibility of leaders while carrying out drastic, concerted, and effective measures with the principles of active prevention, early discovery, quick quarantine, effective treatment and rapid stabilization of the situation.
One more imported case of COVID-19 was reported from 7 am to 6 pm on April 24, according to the Health Ministry. The new patient, a 27-year-old Vietnamese, raises the national count to 2,833. He was quarantined right after his arrivals from Japan.
No new cases found on the morning of April 25. Vietnam has gone through 31 days without reporting any community cases.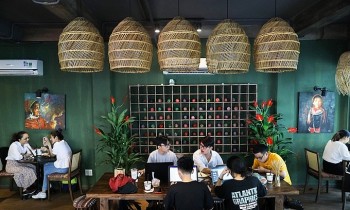 National
Vietnam News Today (October 28): Vietnam confirms 4,404 domestic Covid cases; Vietnam attends first ASEAN-Australia Summit; HCM City allows to resume on-site dining; Vietnam among top 10 largest suppliers of goods to EU market.