Face masks mandatory in public places: PM
Prime Minister Pham Minh Chinh has asked localities and people to strictly abide by COVID-19 rules, including wearing face masks in public places, amid rising coronavirus threats from neighbouring countries.
The PM has asked people to wear face mask when going out amid a rising threat of a new coronavirus outbreak. Photo: VOV
In an urgent telegram issued on April 23, the PM said the COVID-19 pandemic is evolving in a complex manner both regionally and globally. In particular, the fresh outbreak is ravaging in some neighboring countries that share a border with Vietnam, according to the VOV.
Despite the disease being brought under control locally, Vietnam is likely to face an imminent threat of another outbreak, especially from those who cross the border into the territory, says the telegram. In addition, many people show complacency about the virus while some hesitate to get vaccinated.
To maintain gains, the PM has asked ministries, agencies and localities, as well as people to remain highly vigilant against the possible recurrence of the virus in the community.
Our motto is active prevention, early detection, quick isolation, effective treatment, complete handling, and quick stabilization of the situation, the PM said in the telegram.
He requested the designated agencies and localities to strictly follow the Ministry of Health's recommendations, including compulsorily wearing face masks in public places and events of large gatherings, or on public transport.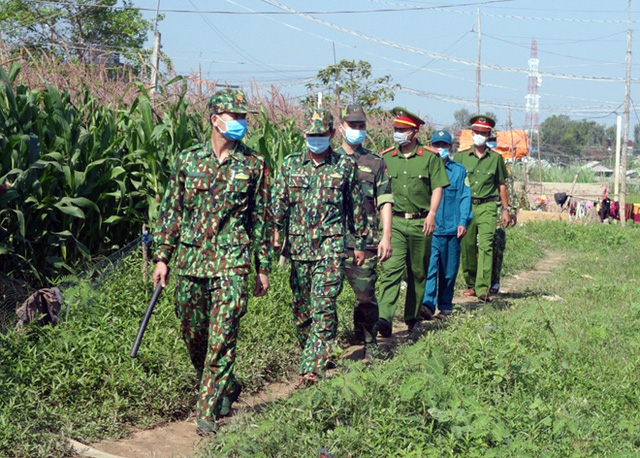 The PM orders strengthening COVID-19 prevention and control measures. Photo: Ministry of Health
Anti-coronavirus measures must be in place at healthcare facilities, schools, tourist resorts, production workshops, wet markets, supermarkets, airports, and bus stations, and any violations must be dealt with according to the law.
The PM also requested localities to restrict the organization of unnecessary events of large gatherings to nip in a bud a possible recurrence of the virus in the community.
Vietnam has so far brought the COVID-19 pandemic under control in the community, with no new cases detected during the past few weeks. However, an increasing number of Vietnamese people seeking to return home from COVID-19 ravaged neighbouring countries poses a potential risk of a fresh outbreak of the disease.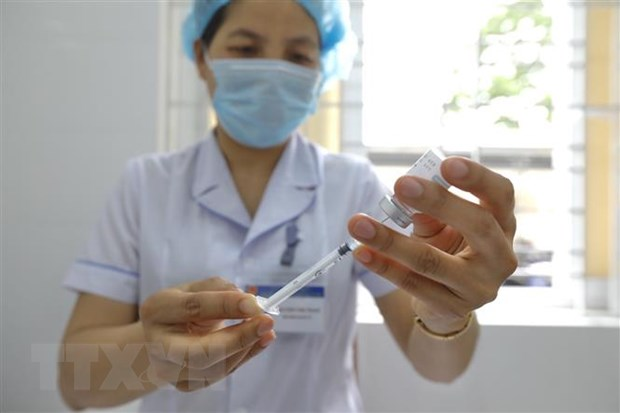 As many as 198,972 people have been vaccinated against COVID-19 so far. Photo: VNA
Over the past 12 hours to 6am on April 25 morning, Vietnam recorded no new cases of COVID-19, keeping the national tally at 2,833, the health ministry said.
A total of 40,846 people who had come into close contact with COVID-19 patients are under medical monitoring nationwide.
Among the active patients, 13 have tested negative for the coronavirus once, 15 twice and 20 thrice.
As many as 2,516 patients have been given the all-clear so far, while the fatalities remain at 35.
On April 24, another 22,935 people got COVID-19 vaccine jabs, raising the accumulative number of vaccinated people to 198,972 who are medical workers on the frontline of the COVID-19 combat, and members of community-based anti-COVID-19 groups and steering committees for pandemic prevention and control in localities./.