As an owner of a grocery store, a shop selling "Bún đậu mắm tôm" (noodles with fried tofu and shrimp paste) and cakes in Toul Tom Poung area, Cambodia, Nguyen Thi Nhung's business (31, from Thanh Hoa province) has been affected by the latest Covid-19 outbreak over the past 20 days, Zing News reported.
Since April 15, Nhung has switched to sell cakes online and only shipped within the district scale. She then came up with the idea of making cakes and milk tea to donate to the anti-Covid-19 force in the area.
"I see police in other areas have been presented water. Therefore, I decided to make cakes and milk tea to gift police in my area. On April 22 morning, I made 30 portions", Nhung told Zing News.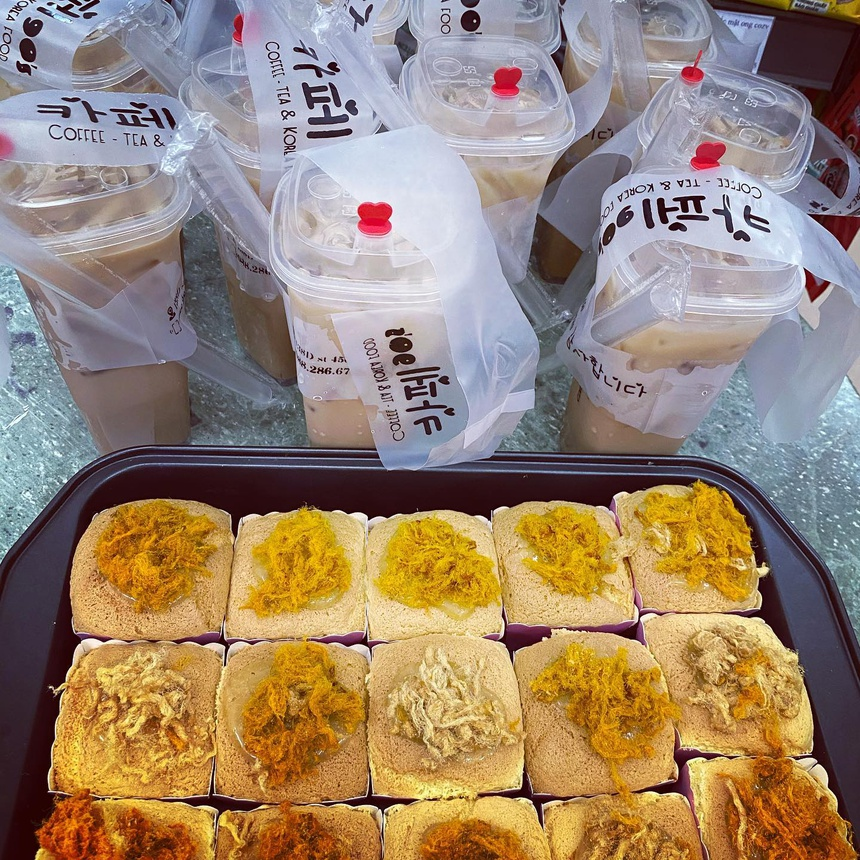 Nhung hopes that cakes and milk tea she gifts police who are performing anti-pandemic duties will partly encourage their spirits amidst the raging Covid-19 situation in Phnom Penh, Cambodia.
Nhung's husband, half Cambodian and half Vietnamese, who has been off from work spends time driving Nhung to present food by motorbike.
"The police force in my area consist of both young and old people. Each checkpoint includes 5 police on duty. When receiving food, they are surprised and thank me a lot. I hope that my deed will be followed by other areas to encourage the spirit of anti-pandemic force", she said.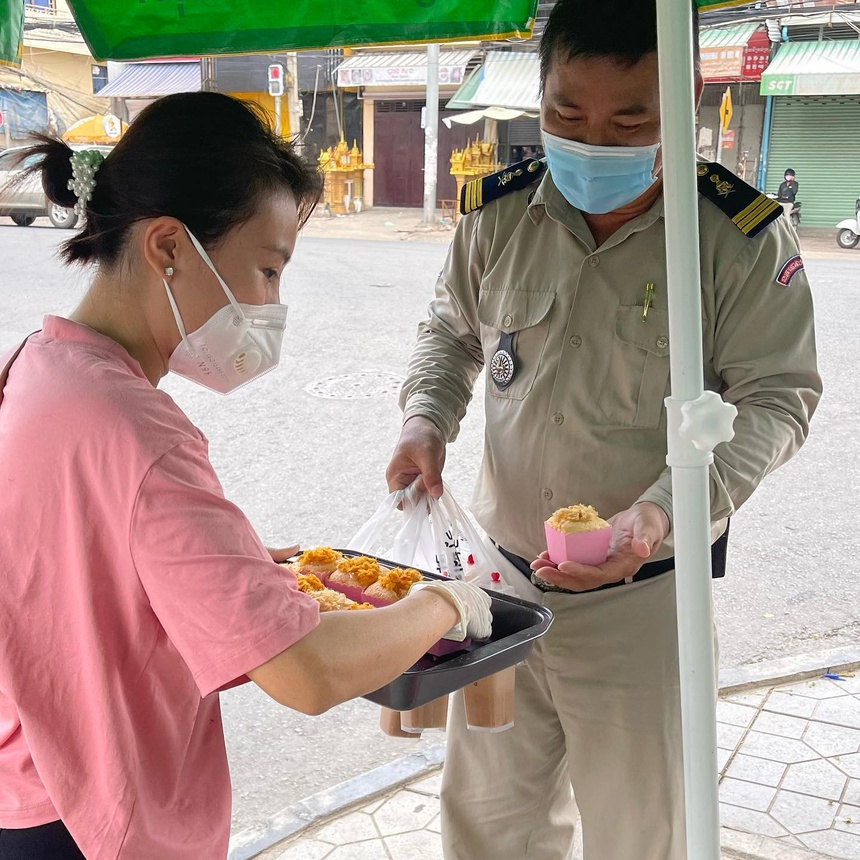 Photo courtesy of Nhung
Quickly eating instant noodles to timely make 50 portions of cakes and tea before April 23 noon, Nhung said "It takes me about three hours to make them. The ingredients are available since I also make salted egg sponges for sale. I do it by myself and don't like calling for support. I will take advantage of the time to make as many as I can", Nhung added.
Apart from anti-Covid-19 police, Nhung and her husband distribute milk, cakes, and canned fish to the homeless. They even give them money. These are charitable activities that they have done for a long time.
Over the past week, Nhung has discounted 5% of all items at her grocery store to support pandemic-hit people in Cambodia. One of her friends, the owner of an N95 mask-producing company also presented 17.500 masks to the Cambodian Ministry of Defense.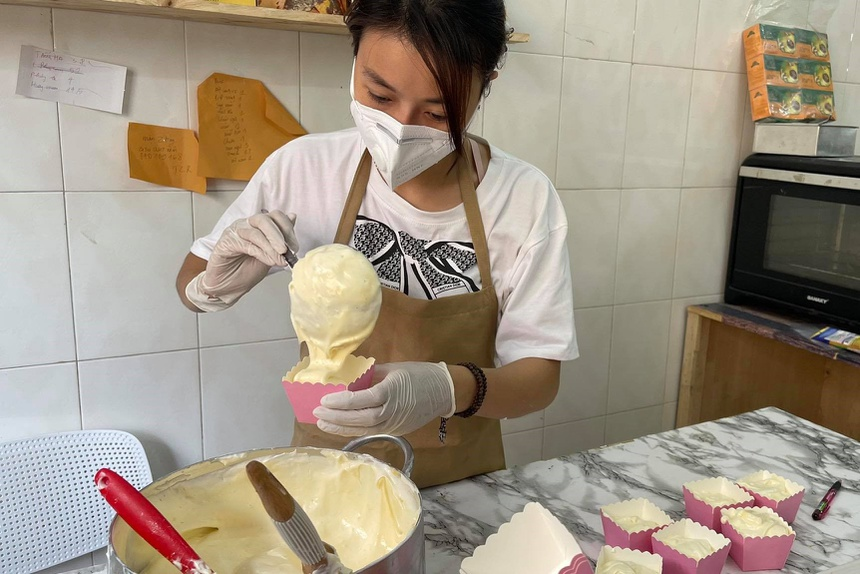 Photo courtesy of Nhung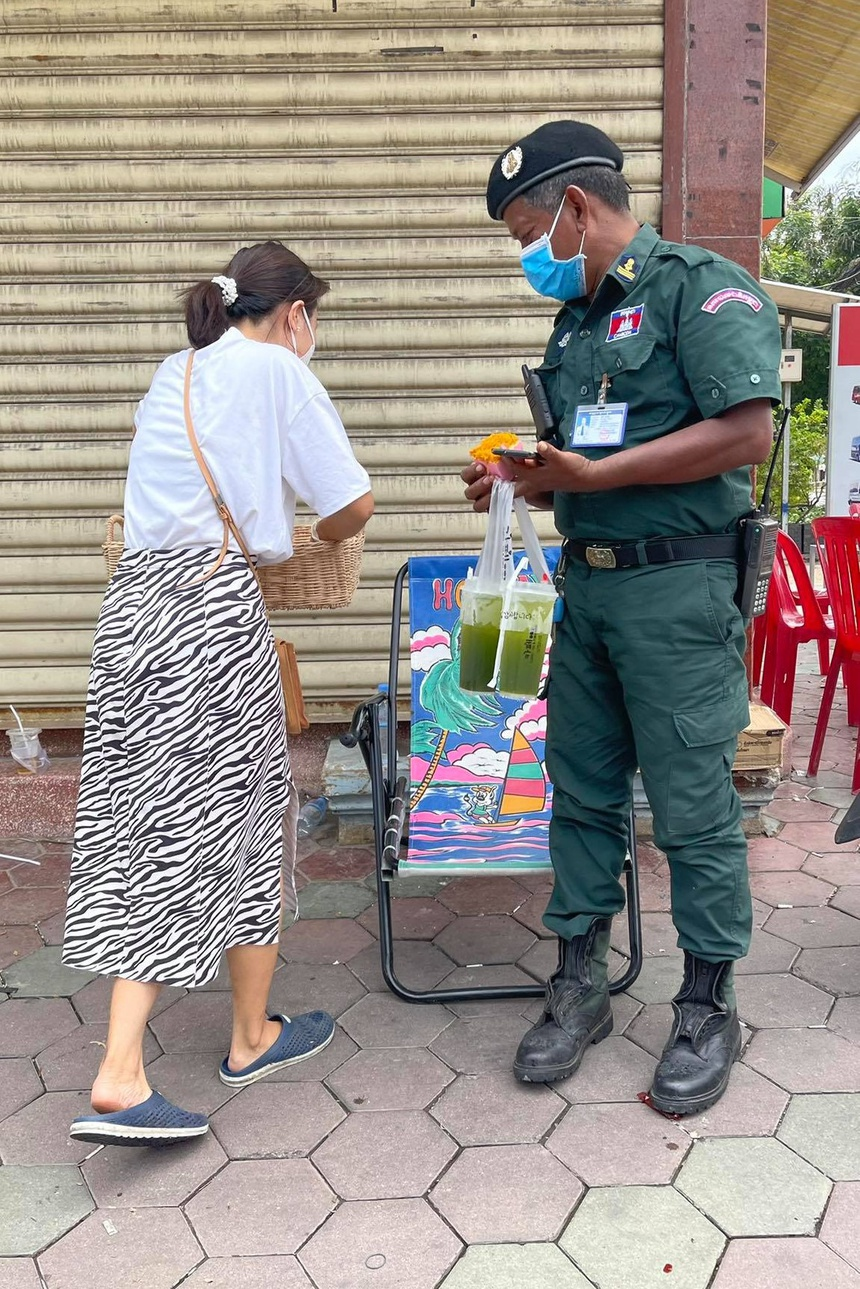 Photo courtesy of Nhung
According to Nhung, Cambodia reports 500 new cases every day, even up to 1,590.
"I hope everyone stays calm and complies with the government's regulations on Covid-19 prevention and control. The awareness of each person will contribute to helping the country to soon stem the epidemic", she said.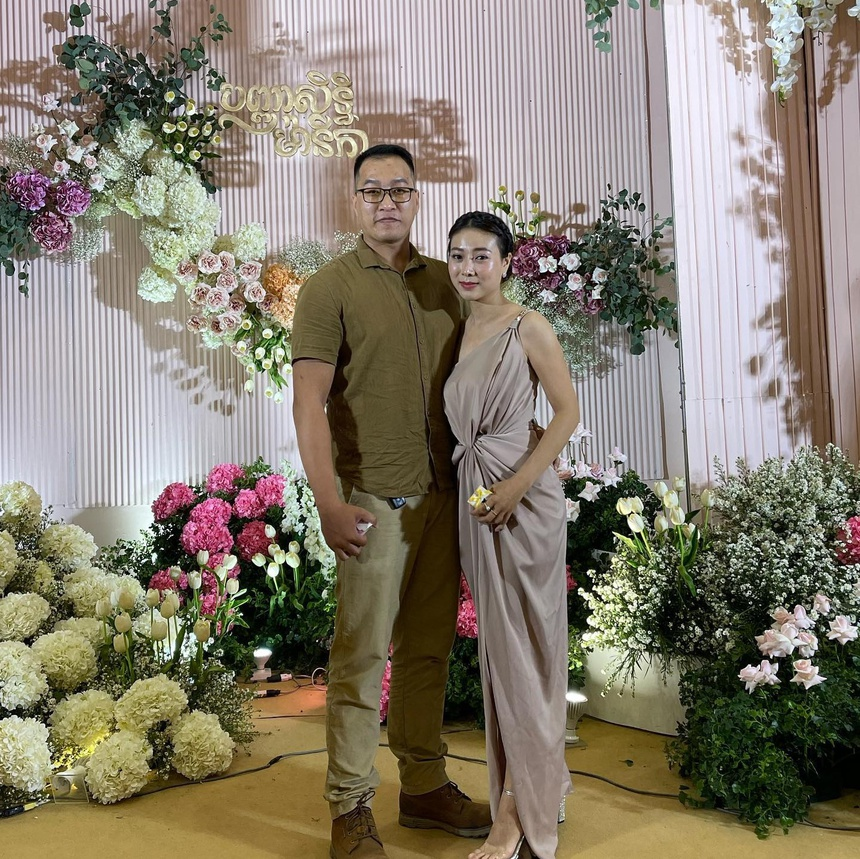 Nhung has settled down in Cambodia for more than three years. Photo courtesy of Nhung.
Nhung has settled down in Cambodia for more than three years. Wishing to preserve the Vietnamese cuisine, she has opened the shop selling "Bún đậu mắm tôm", "Bún chả" (Kebab rice noodles) and other Vietnamese traditional dishes for nearly two years.
Ingredients are sent from Vietnam by her biological mother. In addition, her shop is decorated in the Vietnamese style with lotus flowers, baskets, etc. Living far away from the homeland, maintaining Vietnamese cuisine is happiness to Nhung.
Cambodia has one of the world's smallest coronavirus caseloads, but an outbreak that started in late February has seen overall cases spike to 8,848 and 61 deaths, said Channelnewsasia.
Phnom Penh went into lockdown on Apr 15 and has declared some districts "red zones", banning people from leaving their homes except for medical reasons.
In a new order issued on late Friday, Phnom Penh City Hall said all markets are to be closed from Saturday until May 7, saying that they have seen rising infections in markets and urged vendors and guards to get tested for COVID-19.
Malie Nguyen