Over 1,400 Vietnamese citizens brought home this week
More than 1,400 Vietnamese citizens were flown home from several countries within this week.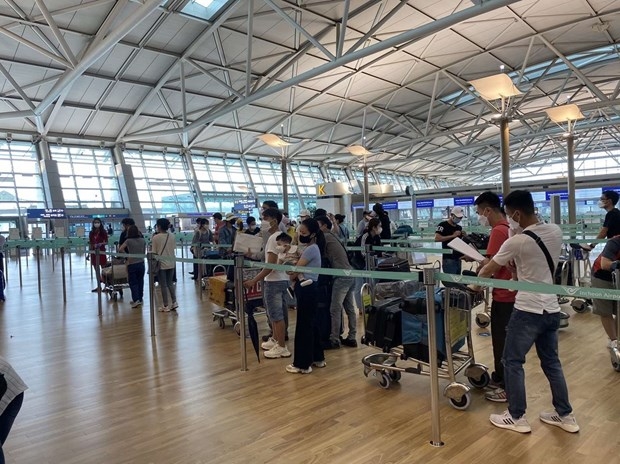 Illustrative image. Photo: VNA
The passengers included children aged under 18; students whose study completed, visas expired and or schools and dormitories closed; pregnant women; the elderly; the illnesses; and people who had been stranded during their travel or business trips.
Of which, more than 230 citizens from Singapore on September 28, over 250 from the Republic of Korea (RoK) and about 350 from Japan on September 30, over 230 from Thailand on October 1, and more than 350 from the UK on October 2 and 3.
The Vietnamese Embassies worked with the host countries' competent agencies to support the citizens in reaching the airports and sent staff to assist them with boarding procedures.
Vietnam Airlines, Bamboo Airways and Vietjet Air strictly implemented in-flight security and disease prevention measures to prevent the spread of the novel coronavirus SARS-CoV-2.
Upon landing at the airports, all crewmembers and passengers were given heath checkups and put into compulsory quarantine in accordance with regulations.
It proved necessary as a Vietnamese returnee took flight VN311 from Tokyo (Japan) to Tan Son Nhat International Airport (Vietnam), has been diagnosed with SARS-CoV-2, raising the country's tally of coronavirus infections to 1,096, the Ministry of Health reported on October 2.
The woman tested positive on same day and is now receiving treatment at the centrally-run general hospital in central Vietnam.
Before that, 18 cases imported into the nation were also confirmed positive for SARS-CoV-2.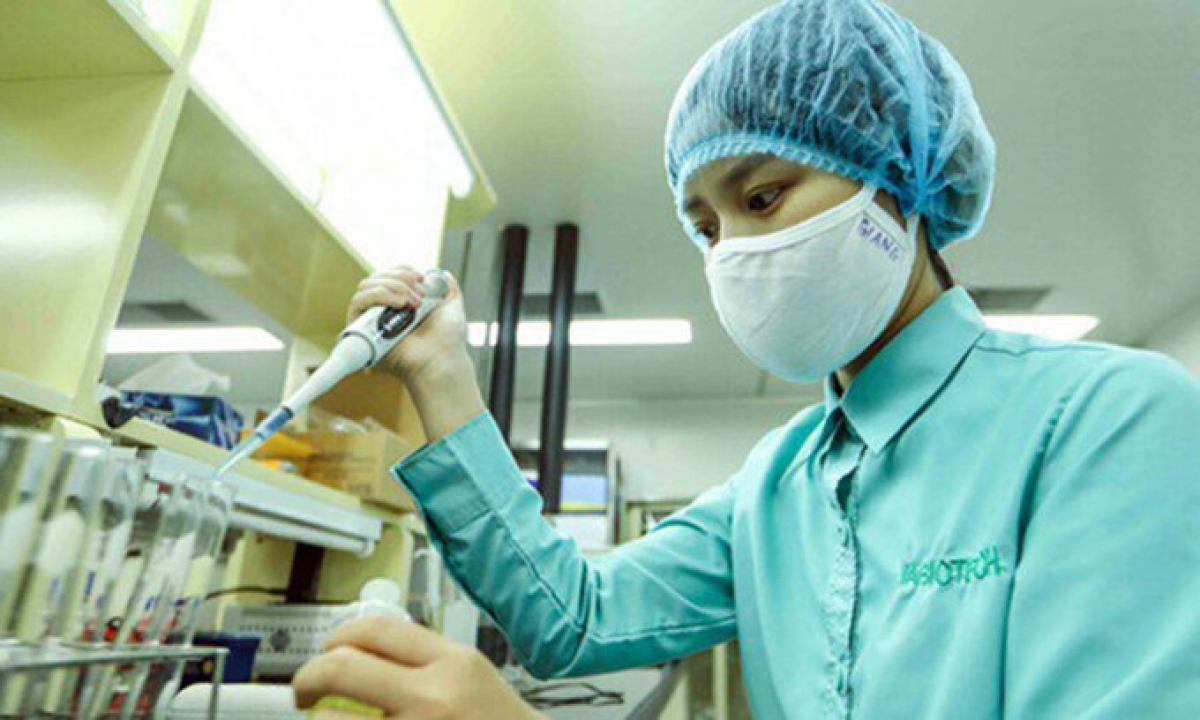 A lab technician works on developing COVID-19 vaccine in Vietnam. Photo: Ministry of Health
October 3 marked the 31st consecutive day that no new locally transmitted coronavirus cases have been detected in Vietnam.
To date 1,020 out of a total of 1,096 patients have recovered from the disease. The death toll caused by COVID-19 and related diseases is 35.
In the future, more flights are set to be conducted to repatriate Vietnamese citizens with disadvantaged circumstances, depending on their need and quarantine capacity at home.
French newspaper Les Echos has recently published an article titled "COVID-19: an exception to Vietnam", in which it describes the impact of the COVID-19 pandemic on the country, noting that the nation should be proud of its containment efforts.
Upon the first cases of COVID-19 being detected in the Chinese city of Wuhan, the Vietnamese Government rapidly intensified disease control measures nationwide, including travel restrictions, the suspension of flights, and border closure with China, whilst simultaneously putting new arrivals into quarantine.
A survey indicates that 81 percent of Vietnamese people believe that the national economy will be able to maintain its growth momentum./.