Over 32,000 Vietnamese receive Covid-19 vaccine, cases with common reactions reported
As of March 21, 32,361 Vietnamese frontliners have been administered the Covid-19 vaccine. The National Expanded Program on Immunization continues recording cases displaying reactions after receiving the vaccine, but most of which are common ones.
On March 20, more 1.446 people in Vietnam were administered the Covid-19 vaccine, raising the tally of recipients to 32.361.
The prioritized groups receiving the vaccine are medical workers directly treating Covid-19 patients, those involve in taking samples, testing, contact tracing, members of Covid-19 community groups, and members of the Steering Committees for disease prevention and control.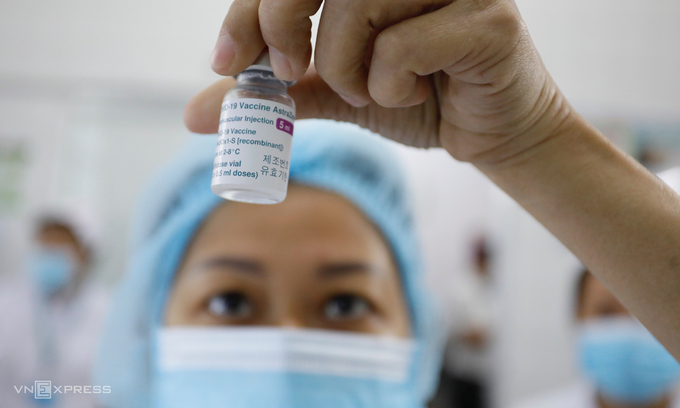 A medical worker in Hai Duong Province is injected with AstraZeneca Covid-19 vaccine, March 8, 2021. Photo: VnExpress
The National Expanded Program on Immunization continues recording cases displaying reactions after receiving the vaccine, but most of which are common ones, showing that the recipients' bodies are generating immunity to prevent the virus, according to Lao Dong Newspaper.
"Serious reactions after the vaccination are rare, but recipients need to monitor their own health and report to medical facilities if any abnormalities are detected", the Health Ministry emphasized.
Regarding the common side effects following the Covid-19 vaccination, Dr. Soumya Swaminathan, the World Health Organization's leading scientist said "After getting vaccinated, recipients are required to stay at the vaccination sites so that medical workers can monitor and timely treat cases developing reactions after the injection".
The common reactions after the administration include pain and swelling at the injection site, mild fever, body aches, headache, etc.
"These common reactions indicate that the body's immune system is responding to the antigens. You might experience the common reactions within two or three days and then you will feel completely fine", Dr. Soumya Swaminathan added.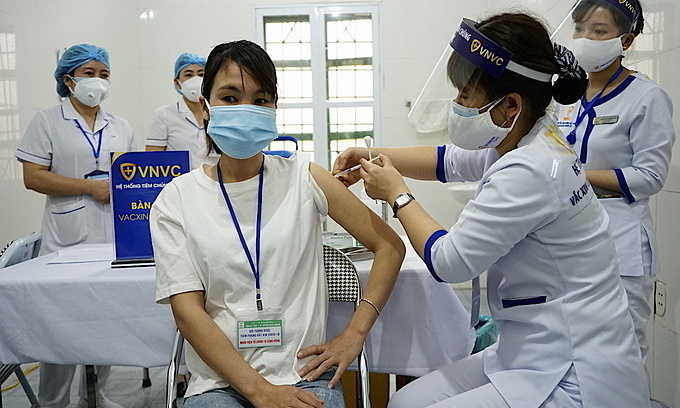 A medical staff at HCMC Hospital for Tropical Diseases checks a vital of the AstraZeneca vaccine on March 8, 2021, when Vietnam starts its mass vaccination campaign. Photo: VnExpress.
From now to the end of March, the National Expanded Program on Immunization is scheduled to organize specialized training courses for the remaining provinces to get ready for the next inoculation campaign.
The vaccine used in the ongoing vaccination rollout in Vietnam is developed and manufactured by the British-Swedish firm AstraZeneca in collaboration with Oxford University. The first batch of 117,600 vaccine doses arrived in Vietnam on February 24. An additional 5 million doses from global vaccine access mechanism Covax, UNICEF, and Vietnam Vaccine Joint Stock Company's purchasing contract are expected to arrive in March and April.
The Health Ministry distributed 117,600 vaccine doses to 13 provinces, including 14 Centers for Disease Control and 21 medical facilities treating Covid-19 patients.
The Ministry of Health asks residents to continue strictly complying with the 5K message, especially wearing masks and avoiding gatherings at the public, etc.
Vietnam recorded one imported case of COVID-19 in the past 12 hours to 6 pm March 20, raising the national count to 2,572, according to the Health Ministry.
The latest patient is a Vietnamese citizen who returned from Germany via Tan Son Nhat Airport in Ho Chi Minh City and testing positive for SARS-CoV-2 while staying in quarantine in Ba Ria-Vung Tau.
As of March 20, 2,198 patients have been given the all-clear. The death toll remains at 35.
Among patients still under treatment, 37 have tested negative for SARS-CoV-2 once, 18 twice and 63 thrice.
Meanwhile, 37,599 people are being quarantined nationwide, with 492 at hospitals, 18,379 at concentrated quarantine facilities, and 18,728 at their accommodations.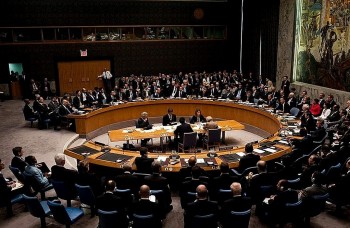 Friendship
The "International Day of Women in Diplomacy" is recently adopted by the United Nations (UN), which is to be celebrated every year on June 24. UN General Assembly Abdulla Shahid said that the resolution opened the door to discuss the challenges of women in diplomacy face, to celebrate women in diplomacy and to inspire the next generation.