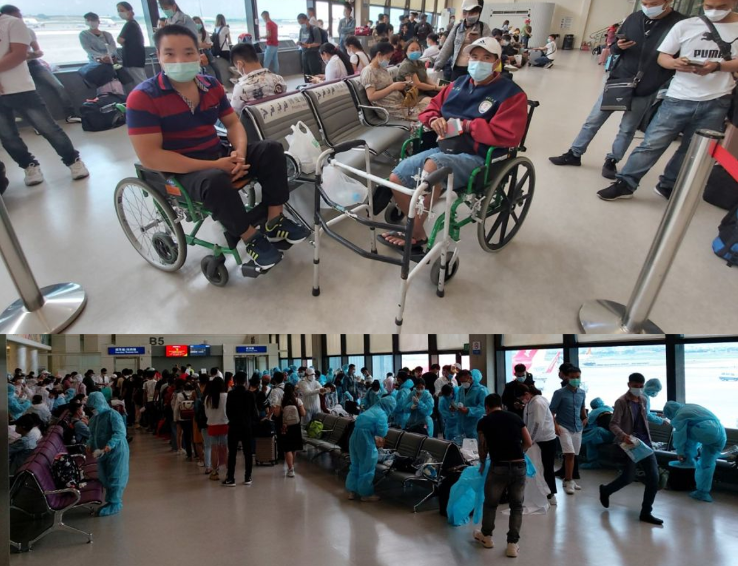 As many as 230 Vietnamese citizens were flown home from Taiwan (China) on a flight of budget carrier Vietjet Air on August 29.
Of which, more than 340 Vietnamese citizens were brought home from Australia, New Zealand and Tonga aboard a Vietnam Airlines flight on August 28; and 230 citizens were flown home from Taiwan on a flight of budget carrier Vietjet Air on August 29.
The passengers included children under 18, the elderly, pregnant women, the ill, labourers with expired labour contracts, students without accommodations, stranded tourists, and others in extremely disadvantaged circumstances.
Security, safety and hygiene measures were carried out throughout the two flights to protect their health and prevent the spread of COVID-19.
Upon landing at the airports, those on board received health check-ups and were sent to concentrated quarantine facilities.
Earlier, more than 250 Vietnamese citizens were flown home from the Republic of Korea (RoK) on a flight of budget carrier Vietjet Air on August 27.
The authorities have made efforts to contain the importation of the disease by implementing a range of regulations regarding COVID-19 prevention and control as Vietnamese authorities and overseas missions plan to arrange more flights to bring Vietnamese citizens home.
Meanwhile, the number of newly confirmed COVID-19 cases have been fallen below 10 per day since August 21, as the nation saw two new infections during the past twenty-four hours.
After the cases registered on August 29 are included, the total number of people who tested positive for the virus in the country reached 1,040. Additionally, Vietnam confirmed two virus-related deaths during the day, taking its death toll to 32.
In the meantime, the number of nationwide recoveries increased to reach 677, after four more patients were released from hospitals.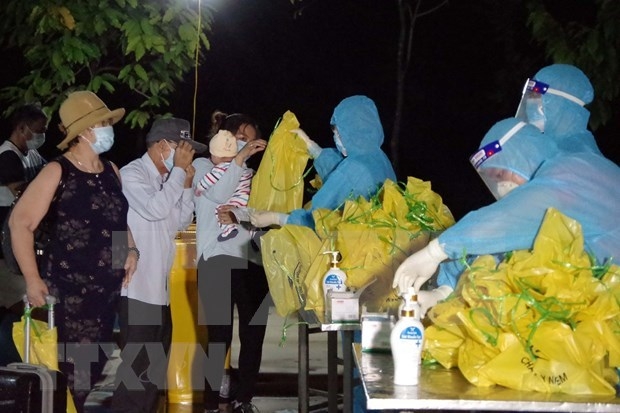 Distributing necessities to citizens in a quarantine area. Photo: VNA
The outbreak has since spread to 17 cities and provinces, with Da Nang alone being the hardest hit city, registering more than 370 cases.
The new virus outbreak has affected 70% of local firms with 3.5-5 million people laid off or set to have their work hours reduced according to the Ministry of Labour, War Valids and Social Affairs.
Since April and May, about 60,000 people became unemployed each month after raw material supply chains were interrupted and goods were unable to be exported.
The second wave would have an even larger impact on the economy and private sector, especially small-scale companies.
In the worst-case scenario, Vietnam will continue to see 60,000-70,000 people become unemployed every month in late 2020 and up to 70% of the local firms will feel the impact. The number of people that will be laid off or have their work hours reduced and wages cut could reach 3.5-5 million people.
The MoLISA has proposed a VND 18.6 trillion (USD 798 million) package for those affected by the COVID-19 pandemic, helping them promote production and maintain employment./.
Hannah Nguyen