Over 600 nurses died from Coronavirus globally  
The death toll has doubled in the past month while an estimated 450,000 health workers contracted the virus, the International Council of Nurses (ICN) said Wednesday.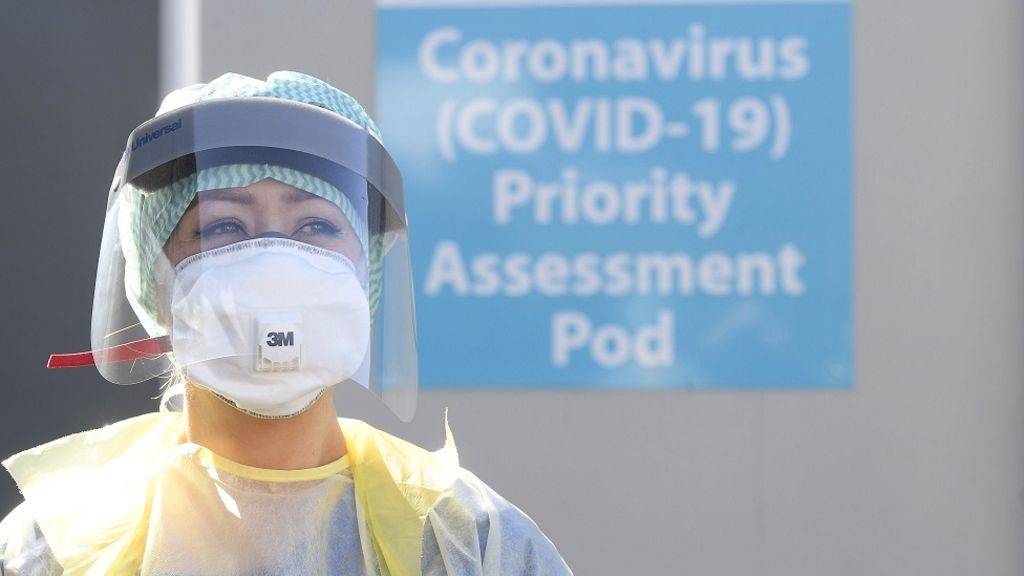 (Photo: Wam.ae)
The analysis is based on data from ICN's National Nursing Associations, official figures and media reports from a limited number of countries.
The death toll among nurses more than doubled in the past month from 260 on May 6, according to its figures, which are based on data from more than 30 countries.
"In the last two months, we have seen the number of deaths of nurses as a result of coronavirus around the world rise from 100 to now in excess of 600 and we think worldwide the number of healthcare workers who could be infected by the virus is around 450,000," Howard Catto, chief executive officer of the Geneva-based ICN, told Reuters Television.
"These are numbers that keep going up," Reuters quoted Catton.
ICN's analysis shows that, on average, 7% of all COVID-19 cases worldwide are among healthcare workers, meaning that nurses and other staff are at considerable personal risk, and so are the patients they care for.
"Nursing is looking like one of the most dangerous jobs in the world at the moment," ICN CEO Howard Catton was quoted by AA.com as saying.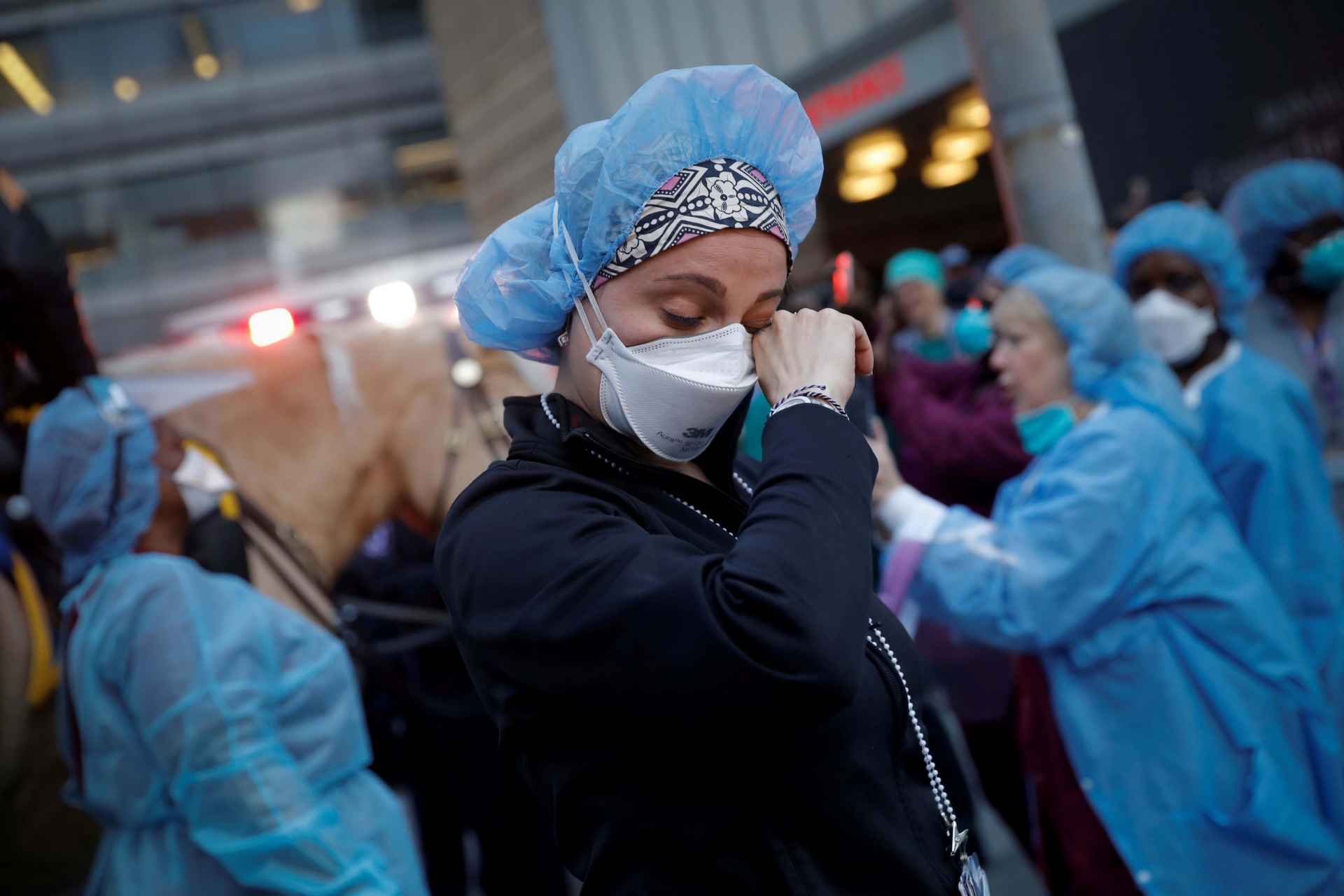 (Photo: CNBC)
The ICN said it called on governments to record the number of infections and deaths among health workers and take whatever measures are needed to protect nurses from the novel coronavirus.
Worldwide, there is no systematic and standardized record of the number of nurses and healthcare workers who have contracted the disease or died.
"We need a central database of reliable, standardized, comparable data on all infections, periods of quarantine and deaths that are directly or indirectly related COVID-19," said Catton before adding that countries need transparent reporting and monitoring mechanisms and they should also include psychological and sexual incidents and physical violence against healthcare workers.
"Without this data, we do not know the true cost of COVID-19 and that will make us less able to tackle other pandemics in the future," he said.
"We need to get this data for every country and work out exactly what is going on that explains the variations that are evident with even a cursory glance at the figures," said Catton. "Only then will we be able to learn how best to keep our nurses safe and prevent any repeat of these terrible statistics in the future."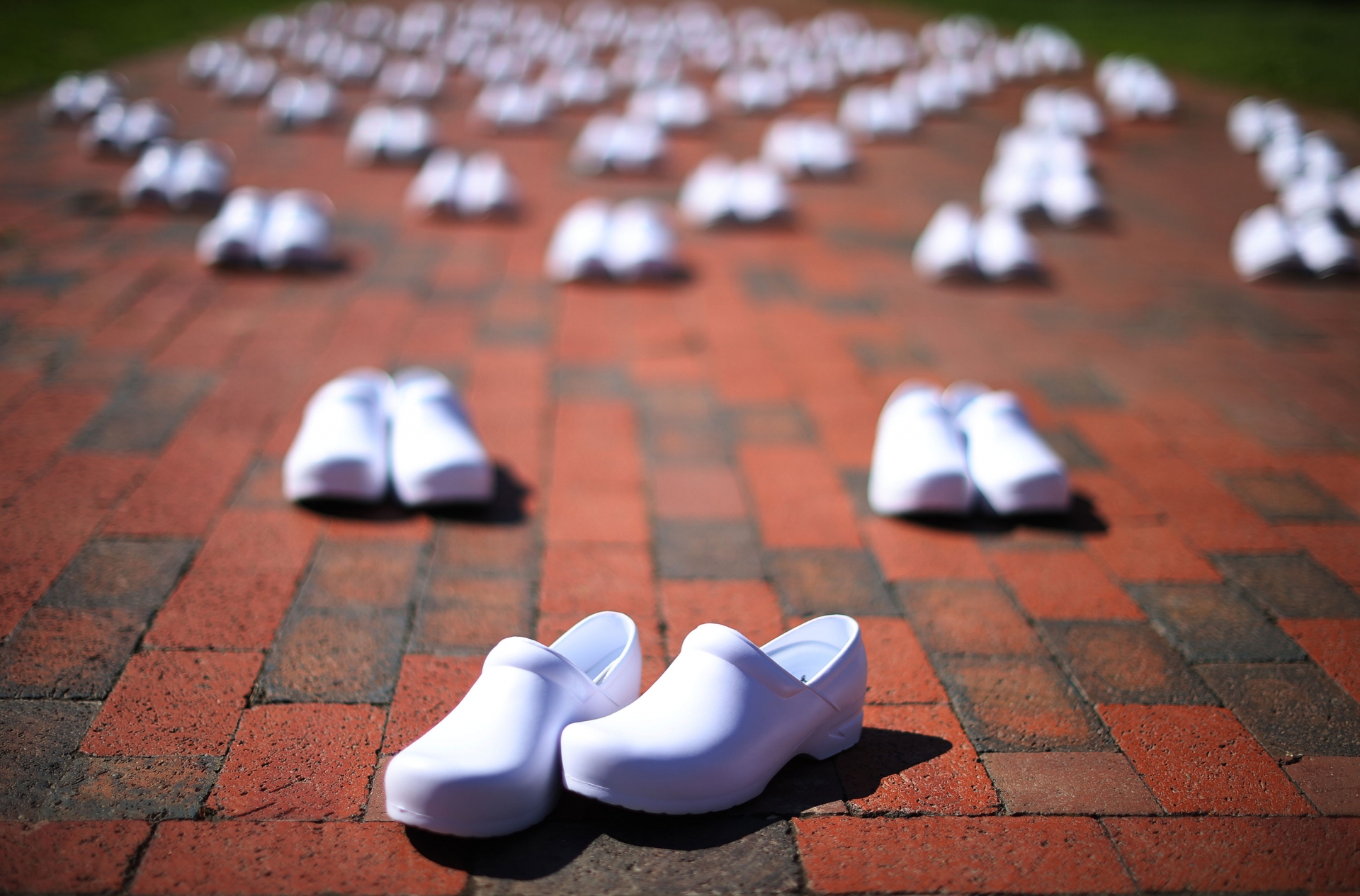 (Photo: CNN)
Infection rates vary across countries
Extrapolating ICN's 7% figure to cover all the world's countries means that around 450,000 of the world's over 6 million cases could be among healthcare workers.
Infection rates among health-care workers vary greatly between countries, with fewer than one percent in Singapore and more than 30 percent in Ireland, it said. Spain and Germany have recorded low numbers of fatalities among health-care workers despite large outbreaks, the group added.
"Why do the rates of deaths among nurses appear higher in some Latin American countries?" it asked, referring to the region that the World Health Organization (WHO) says has emerged as the new epicenter for the pandemic.
"Why are some countries reporting disproportionate deaths among black, Asian and minority ethnic HCWs [health-care workers]? This is an issue raised directly by the Philippine Nurses Association to ICN, concerning Filipino HCWs in the U.K.," it said.
The ICN represents 130 national associations and more than 20 million registered nurses, according to CBC.CA.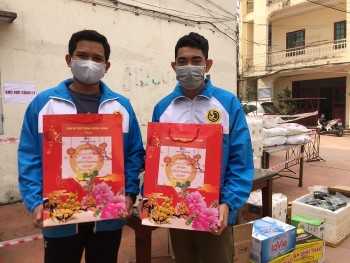 Expats in Vietnam
Vietnam is sending affection to Lao and Cambodian students who stay back in the country for Tet, the traditional New Year holiday which is an occasion for family reunion.