Overseas Vietnamese Association in Macau (China) holds ceremony for 6th anniversary
The compatriot association recently held a celebration to mark the 46th anniversary of Reunification Day, International Workers' Day, and its 6th year since founding
The Overseas Vietnamese Association in Macau has held a ceremony to mark several key dates, including its founding anniversary, attended by the group's chairwoman as well as representatives from 17 provinces and cities, and various football, volleyball and martial arts clubs.
The event was held to review Vietnam's heroic history and promote solidarity among Vietnamese living in Macau.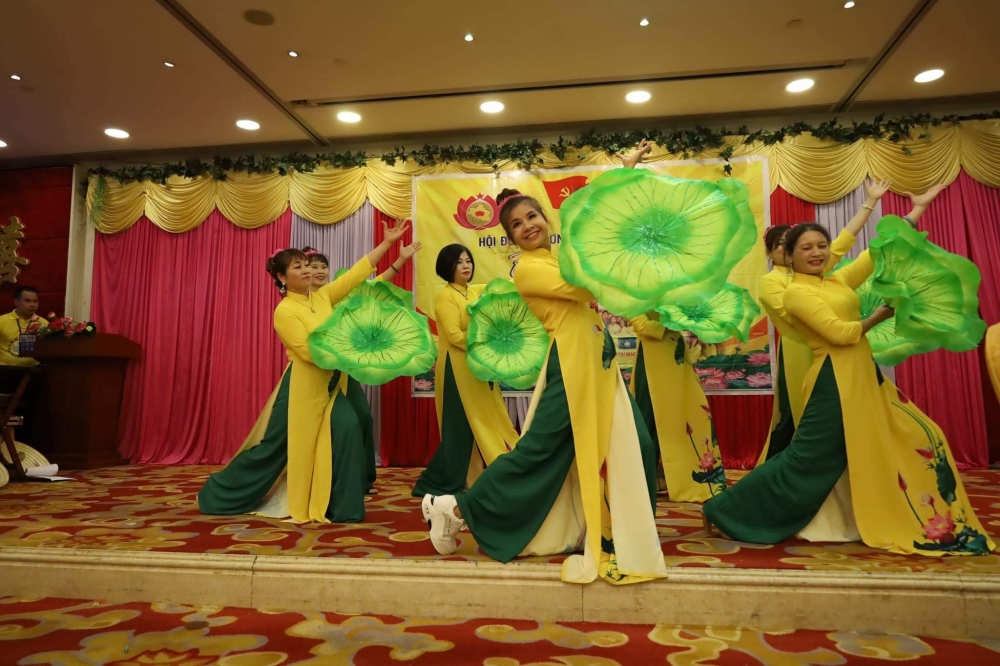 Dancing performances at the ceremony.
Speaking at the ceremony, the association's Chairwoman Phan Cuc said the association was established on May 1, 2016, with only 10 members. Now, it has about 100 members.
The association has operated in the "spirit of solidarity and mutual support," according to the chairwoman, who said it had received many certificates of merit from the Consulate General of Vietnam in Hong Kong and Macau.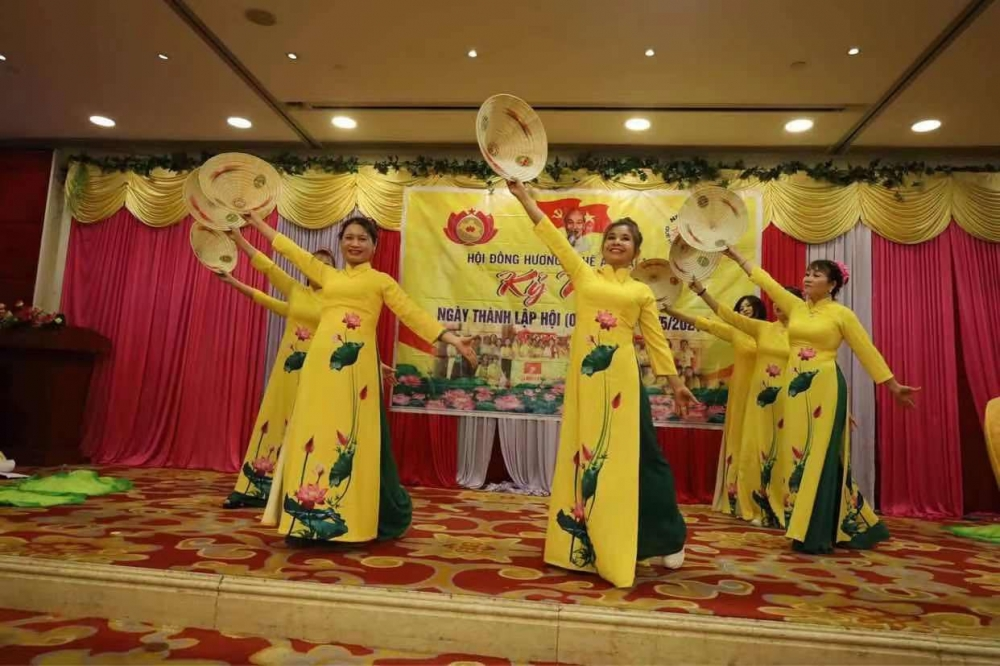 Art performances at the ceremony.
"The association has organized many charitable, sports and artistic activities. In terms of charitable activities, it has supported and appealed for donations for disadvantaged people both in Macau and in the homeland," she said.
The association formed a dancing team, which gave performances praising the country and people of Vietnam. It has also established a women's volleyball team.
The association poses for a group photo.
"The association has unceasingly made efforts to make it more united and stronger," the Chairwoman said.
At the ceremony, the association also presented gifts to members who have suffered difficulties caused by the coronavirus epidemic.