Overseas Vietnamese during COVID-19 time: In danger taking opportunity
As the Covid-19 epidemic is still raging in many countries in the world, 2021 continues to be a challenging year for overseas Vietnamese.
The COVID-19 pandemic has exerted adverse impacts on the lives of many overseas Vietnamese. Many families have been forced to shut down their businesses, many people lose their job, but, they have united and supported each other to surmount the difficult time.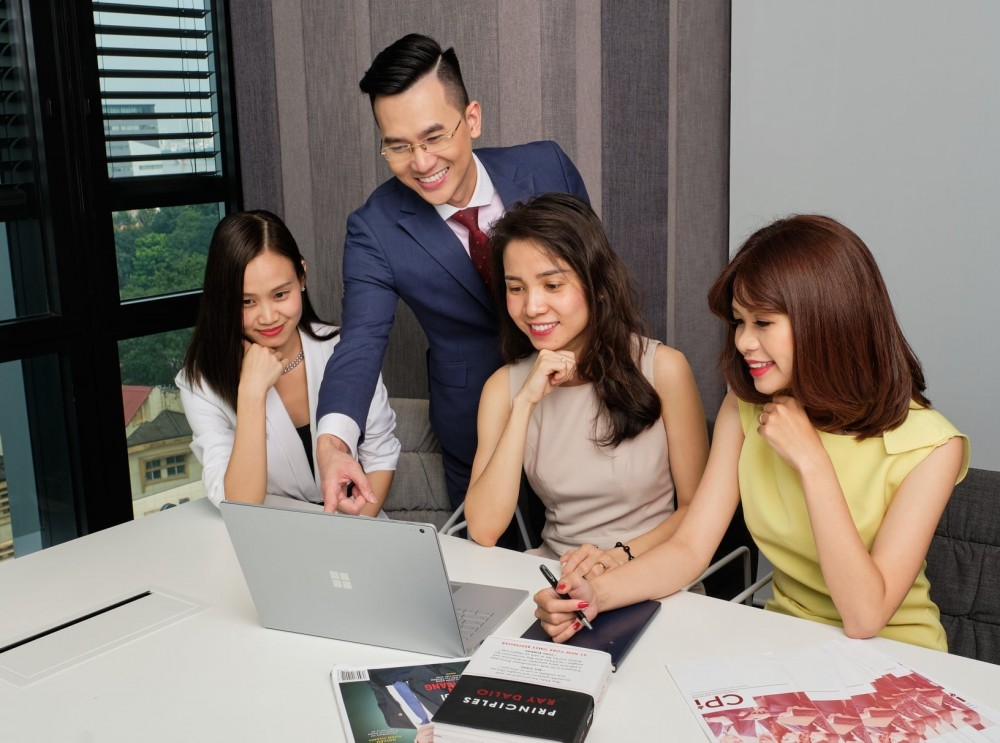 CEO Tony Duong at CPI.
In danger taking opportunity
In 2020, the United States has witnessed a spike in the unemployment rate. However, CEO Tony Duong's Career Pass Institute (CPI) can take pride in having many trainees offered internships and full-time jobs at giant corporations in the United States and developed countries such as Amazon, NVIDIA, Etsy, EY, PwC, BCG (Boston Consulting Group), LEK Consulting, Deutsche Bank, Emerson (Fortune 500), BorgWarner (Fortune 500), PSK Creative, Ogilvy.
CPI members have shared solutions and their experience with young Vietnamese people in the U.S to help them build study plans and job-searching strategies in the context of Covid-19. Thanks to that, CPI trainees have not only earned high salaries but also showed their maturity and difficult-overcoming spirit.
According to CEO Tony Duong, in 2020, even Americans who graduated from top universities and have many years of experience lose their jobs; international graduates have encountered more challenges. In CPI, he saw many peoples diligently applying for 100 jobs, attending 30 interviews, and only given a nod from 1-2 companies.
"Therefore, we treasure every opportunity they got and feel more optimistic to see positive signals of the economy and the recruitment market in 2021. Currently, in the U.S, the COVID-19 situation is better controlled, the political and economic situation are more stable and the new administration of President Joe Biden is quite open to immigrants and intellectual international labors", said Tony Duong.
Apart from CPI, there are many other organizations in the U.S that always stand side by side with Vietnamese people, for example, the Vietnamese Professionals Network– VNPN or VietChallenge. Meanwhile the former helps to introduce capable candidates to U.S companies, the latter assists the startup movement of young Vietnamese.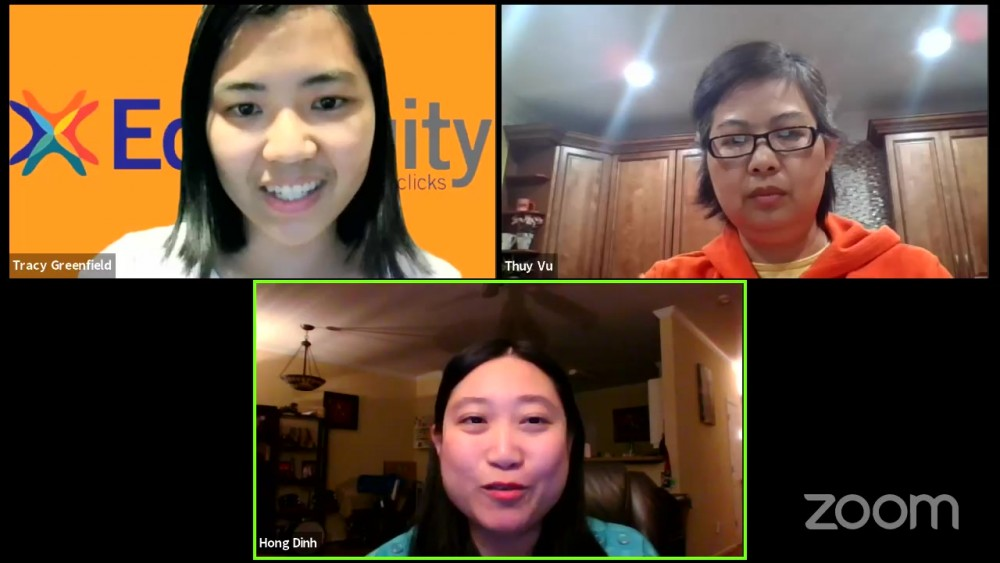 At the online event supporting and consulting job searching organized by VNPN.
You never have to "walk" alone
It can be said that taking off from work for a long time and not finding suitable jobs is the common situation of many Vietnamese in Japan. On an online forum, Hoa shared that she had worked for a commercial company, but, given the complicated development of Covid-19, she now has to find a new job while her visa will expire in January 2022.
Luckily, Hoa has received support from the JP-MIRAI (Japan Platform for Migrant Workers towards Responsible and Inclusive Society). JP-MIRAI was established aiming to improve life and working environment as well as to protect the interests of workers in Japan.
Last February, JP-MIRAI organized an online job seminar with the support of the Vietnamese Embassy in Japan to help Vietnamese seek jobs to their wishes. In addition, at the seminar, JP-MIRAI explained residency status issues, health issues, and the contents of some occupations.
VPJ (Vietnamese Professionals in Japan) was also founded with the goal of connecting the Vietnamese community in Japan and serving as a bridge to share experience and career development opportunities, contributing to enhancing the Vietnamese community's values. VPJ successfully implemented the project consulting job-searching skills called "VPJ Mentoring Program 2020". In the context of the fact that the recruitment market has been volatile, this project is highly appreciated for its practicality, timely response to the new normal adaptation needs.
In particular, VYSA JOB FAIR, the largest free job fair will be held by the Vietnamese Youth and Student Association in Japan this March.
This year will mark the 13th time that the job fair has taken place and it will become more meaningful in the context of the fact that finding jobs is increasingly harder and harder. At the job fair, Vietnamese will have the chance to connect and exchange with representatives of the Japanese companies and find jobs to their dreams.
Ceaselessly creative
Amid the Covid-19 epidemic, a highlight of Vietnamese people lies in their creativity. The evidence is that the #Hack4Growth competition was organized by the Association of Vietnamese Scientists and Experts (AVSE Global) with the support of the State Committee for Overseas Vietnamese under the Ministry of Foreign Affairs.
The competition received more than 200 registered projects in various fields from Vietnamese people living and working in 15 countries, contributing to promoting an innovation eco-system.
In recent years, AVSE Global has been a pioneer in consulting strategies, training senior managers, and organizing professional forums, bringing breakthrough innovative results in sustainable development, through connecting collective intellectual strength of overseas Vietnamese experts who are professionally excellent and have a great desire to contribute to the nation.
According to the Director of AVSE Global Nguyen Thi Hai Thanh, # Hack4Growth has helped Vietnamese turn their creative ideas into specific solutions. They have been equipped with the essential knowledge and skills to become potential start-up entrepreneurs in the future.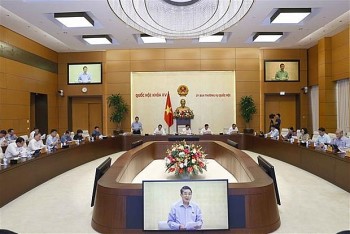 National
The National Assembly (NA) Standing Committee examined the draft revised Law on Protection of Consumer Rights on August 15 as part of its monthly session.