Pho Day December 12: An overall picture of Vietnam's Pho
"Pho Day December 12" is held to promote the beauty of Vietnam's culinary culture, including Pho. The event gathers famous Pho brands, famous chefs and a large number of locals, travelers.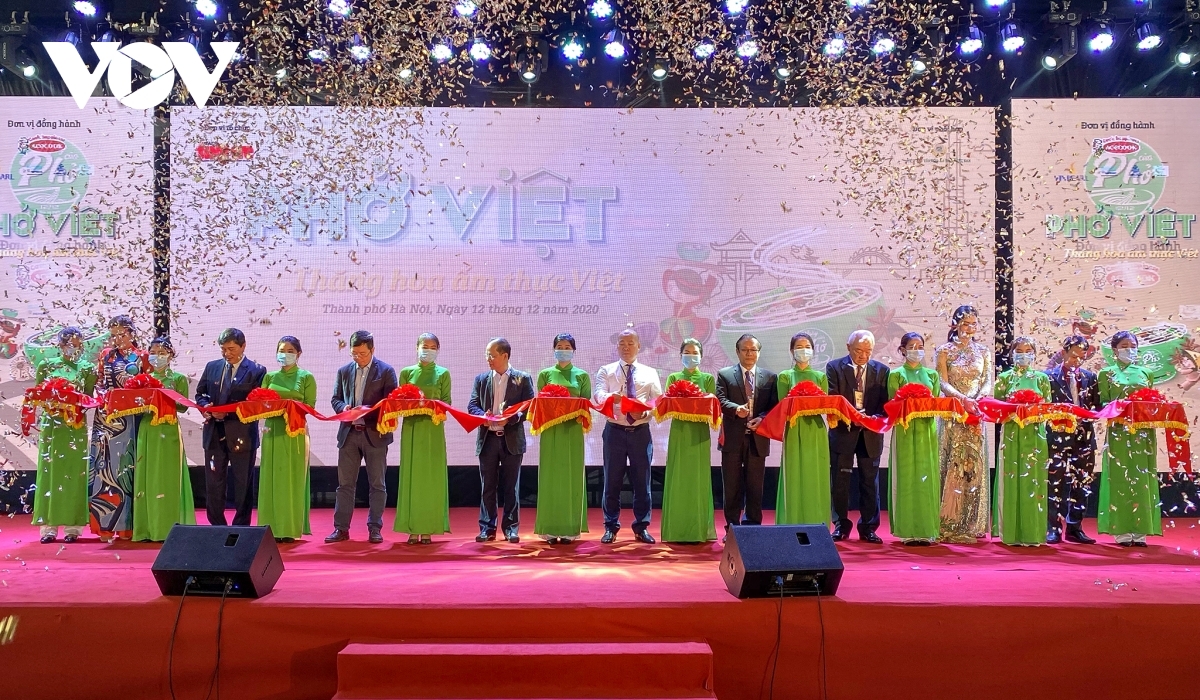 The opening ceremony of Pho Day December 12 (Photo: VOV)
The event, held at Aeon Mall Ha Dong, Duong Noi ward, Ha Dong district, marks the fourth time "Pho Day December 12" is held in the country.
A large number of activities are designed to engage and give visitors a better picture of Pho (Vietnam's iconic noodle), its historical, cultural, and artistic values, the quintessential features that make up a delectable bowl of Pho. Chefs and home cooks can take part in two different cooking contest to find who get the most delicious Pho.
"The foremost purpose of Pho Day December 12 is to find the decent standard of Pho in Vietnam so that the dish can always show its top-notch flavor abroad", Mr. Le Xuan Trung, Deputy Editor-in-Chief of Tuoi Tre Newspaper told VOV in a statement.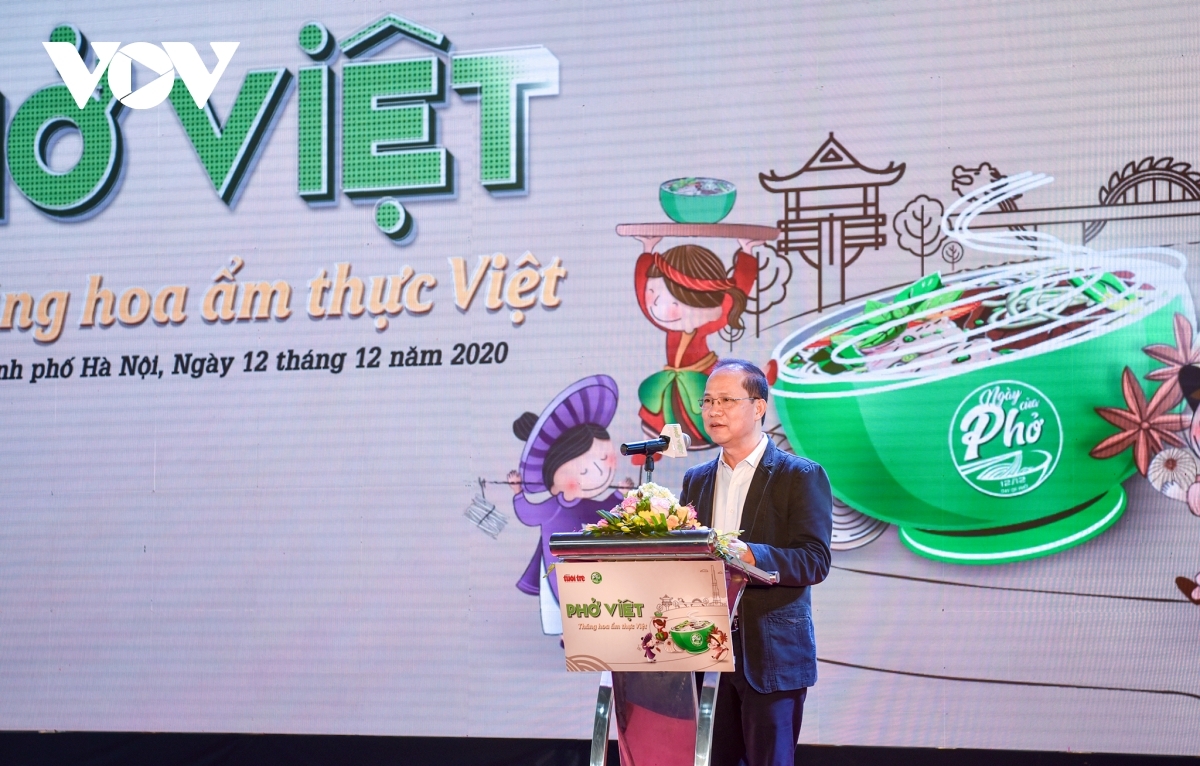 Mr. Le Xuan Trung, Deputy Editor-in-Chief of Tuoi Tre giving speech at the event (Photo: VOV)
After the opening ceremony, Pho lovers had the chance to sample the different flavors of Pho from famous brands across the country, including Sam Ngoc Linh, Ngoc Vuong, Bat Da, Thin, Nam Dinh, Hoa Hoi Vang, etc. at just VND 10,000 (VND 0.43).
Attendants can also rub shoulders with talented chefs, learn more about the Pho through the book "Trăm năm Phở Việt" (roughly translated as 100 years of Vietnam's Pho).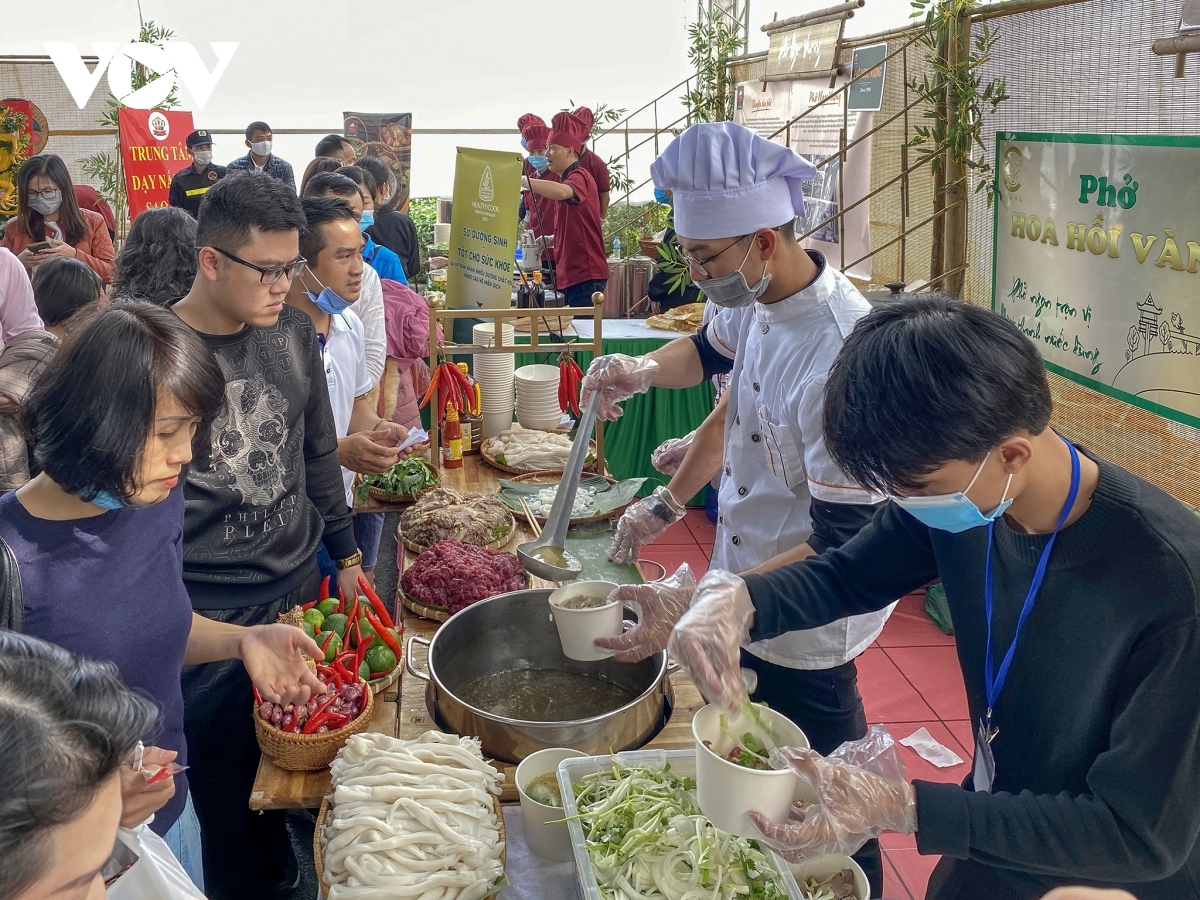 Visitors waiting for the bowl of Pho (Photo: VOV)
"Pho, the present from the old times, has forever engraved in the mind of Vietnamese people and been recognized as the quintessence of Vietnamese cuisine", Pham Thi Anh Tuyet, a culinary artist said. "Enjoying Pho, foreigners will find the soul of Vietnamese cuisine, all lying in a bowl of Pho".
At the gala, the organizers will announce the top 10 favorite pho brands voted by readers of Tuoi Tre Newspaper and announce the top 10 honored prices for chefs and home cooks. Readers participating in the photos and writing contest under the theme "Pho in me" will also be awarded.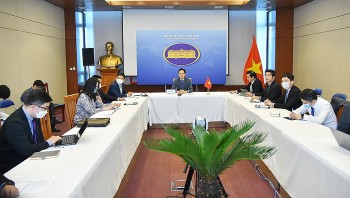 Friendship
In addition to the political dialogue, the delegations stressed their mutual interest in strengthening the economic relationship between the countries.