Photo of Vietnam national flag hanging outside flat block wins international award
A photo of an apartment building in Hanoi hangs the Vietnam national flag, taken by a foreigner, demonstrating the solidarity against Covid-19 has just won an award at the international Aerial Photography Awards 2020.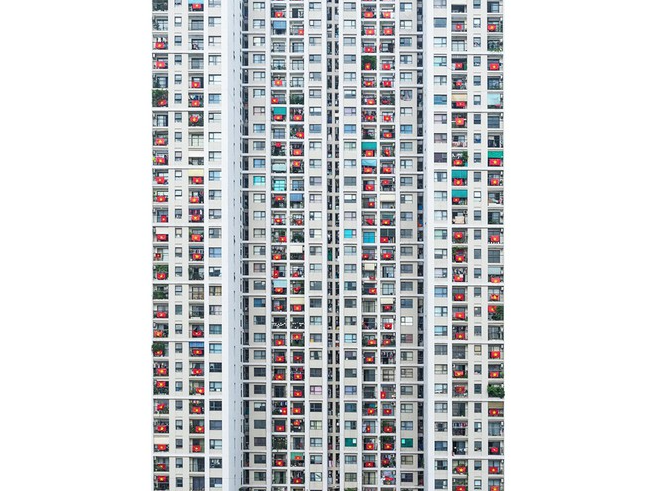 The photo of an apartment building with the national flag of Vietnam was taken by Mr. Prabu Mohan in April 2020. (Photo: Thanh Nien)
The photo, taken by Mr. Prabu Mohan (an Indian) also won the A prize in the photo contest "Vietnam Impression in COVID-19" organized by the Ministry of Health in collaboration with the Institute for Research on Communication Development (RED) in Hanoi on October 23.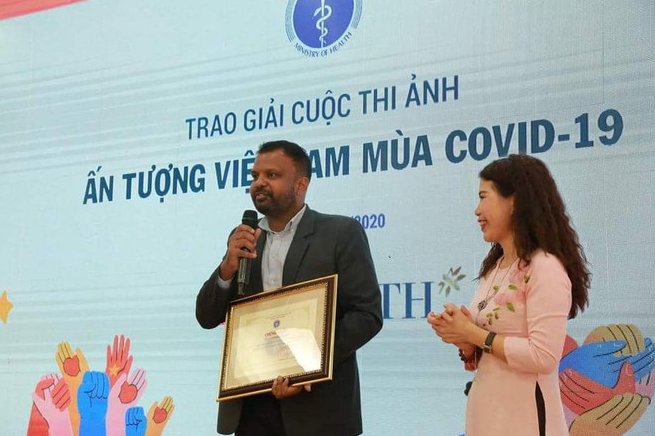 Prabu Mohan received award from The Ministry of Health. (Photo: Thanh Nien)
Sharing his feelings after his photo after winning two awards, Mr. Prabu Mohan said: "I feel very happy when receiving the news from the organizers that the photo I took won the prizes. I took a lot of photos in Hanoi during the social gap, it was very different from usual time".
Parabu Mohan said that these awards were of great importance to him because the photo was taken during a difficult time. Previously, he had never submitted a photo to any contest but this time he decided to join in the hope that everyone knew how fiercely the Vietnamese fought against the COVID-19 pandemic.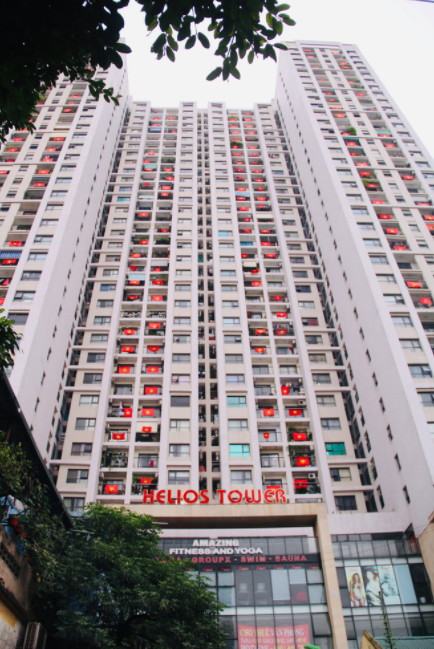 Helios Tower apartment building (Hoang Mai District, Hanoi) - where Mr. Prabu Mohan took photos in April 2020. (Photo: Thanh Nien)
"It is one of my photos that shows the solidarity of Vietnamese people and it touches viewers' emotions. In that aspect, this is mỹ best picture", Mr. Prabu Mohan shared.
As a foreigner living in Vietnam, he said he did not experience any problems during the anti-pandemic break and that all of the basic needs were met even in that difficult time.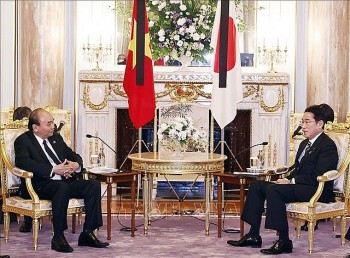 Friendship
Vietnam always treasures the extensive strategic partnership with Japan and views Japan as an important and long-term strategic partner, President Nguyen Xuan Phuc told Japanese Prime Minister Kishida Fumio in Tokyo on September 26.