Phu Quoc to become Vietnam's first island city
Phu Quoc province will be crowned the first island city in Vietnam starting March 1 following its recognition as a new city of Kien Giang province. The resolution was passed Wednesday afternoon by the Standing Committee of the National Assembly.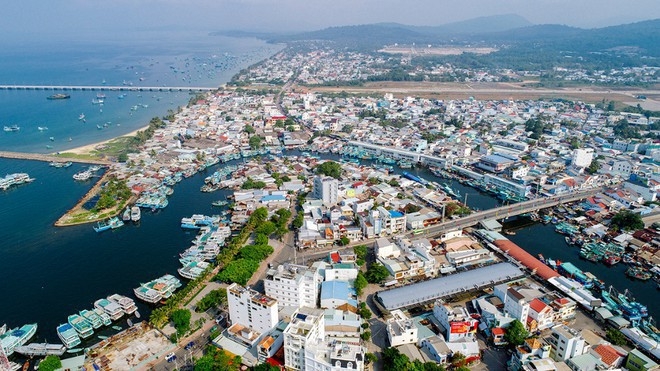 Phu Quoc will become a city starting March 1 (Photo: Thanh Nien)
Accordingly, Phu Quoc city is established on the basis of the status quo of the entire natural area and population size of 179,480 of Phu Quoc province. The city is also the first island city to border Ha Tien city, Kien Luong province, Cambodia and Thailand.
With the resolution, the Standing Committee of National Assembly also agrees on the establishment of Duong Dong ward, which based on the status quo of the entire natural area, the population size of 4,610 people in Hon Thom commune, the entire natural area, the population size of 37,485 people in An Thoi district today.
Following the establishment, Phu Quoc city now includes 9 communal administrative units, namely Duong Dong ward, An Thoi ward and 7 communes of Ham Ninh, Duong To, Ganh Dau, Bai Thom, Cua Duong. , Cua Can, Tho Chau.
The city is also home to 15 administrative units at the district level, including 3 cities (Ha Tien, Rach Gia, Phu Quoc), 12 districts with 144 administrative units at the commune level (116 communes, 18 wards, 10 towns).
In addition, the municipal People's Court and the People's Procuracy are also founded on the same day.
Phu Quoc is a popular tourist attraction in Vietnam (Photo: Kite Travel)
According to Le Vinh Tan, Minister of Home Affairs, Phu Quoc is surrounded by long pristine, stunning coastal lines, potential fishing grounds, and deep seawater, which facilitates tourism and the fishing industry.
Phu Quoc has been maintaining a high and stable economic growth after 15 years of construction and development. In 2019 only, Phu Quoc welcomes over 3 million local and foreign visitors. Infrastructure system is also invested on a large, modern, synchronous scale, gradually forming urban space in the area.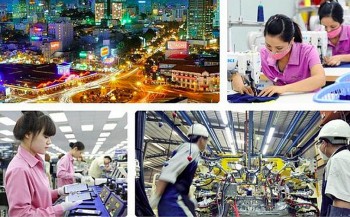 National
Vietnam News Today (Jan. 17): Vietnam records 15,643 new Covid cases; Northern region to turn severely cold from January 17; 'New normal' adaptation leads to positive forecast for Vietnamese economy in 2022; Vietnam-China clash tickets open for sale in two days.