Phuong Uyen Tran - A globalized woman
Phuong Uyen Tran and her sister both know they are very privileged to be the stewards for the second generation of the Tran family at THP. But their father believes in self-reliance even for young children, keening that his children won't become what he calls, "attached to the universe like an umbilical cord".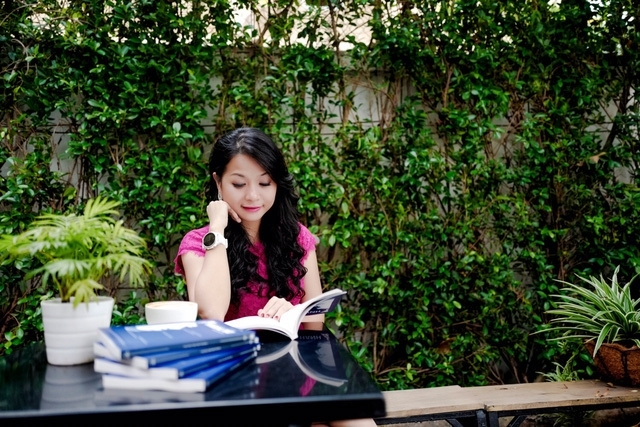 Tan Hiep Phat's Deputy CEO
Globalized woman
ONE OF THE DEFINING EVENTS of my childhood was the day my maternal grandmother found me on the floor dirty, unattended, and chasing after a mouse I was hoping to eat because I was so hungry. Another was the day she found me after I fell off a cupboard, screaming with pain after slicing my finger open. I still bear the scars today.
These two incidents convinced my grandparents that I should live with them. My parents were all consumed with work, and at that point, we did not have the money for childcare.
But it is unlikely my father would have agreed to pay for it even if he could have afforded to. He is not a miserly man, but as I have said many times throughout this book, he is one who believes in self-reliance even for young children. He was very keen that we did not become what he calls, "attached to the universe like an umbilical cord".
For example, I am someone who will always be Vietnamese in my heart, but these ritols equally at home wherever I am in the world. And in this final part of the book, I would like to share my own personal story, exploring the influences which have shaped my life and the wider role women play in Vietnamese society. I hope it helps other young women to understand that there is no gender bias to "nothing is impossible."
My sister and I both know we are very privileged to be the stewards for the second generation of the

Tran family at THP.

We are emblematic of a shift that is taking place at family-owned businesses across Asia.
These days it is often not just a generational transition but a gendered one as well. We have spent much of this book discussing how local companies can stand up to multinationals, but perhaps we also now need to find a new female name to replace David in the parable of the battle against Goliath.
A Woman's World
For the first time in Vietnam's history, every woman is gaining the opportunity to pursue her dreams, whether as a career woman, a stay-at-home mother, or someone who tries to juggle both. Companies that want to be successful need to understand what makes women tick, as we are an equal part of the country's workforce in terms of numbers, if not yet in terms of pay or prestige.
Mine is the generation where many young middle-class women have grown up in Vietnam and then studied abroad—or who have grown up abroad and then returned to Vietnam. There are few other countries around the world with such a large number of young people who feel so at ease in both worlds.
This perspective has given us a global and local mind-set, which is turning out to be a huge advantage for the country.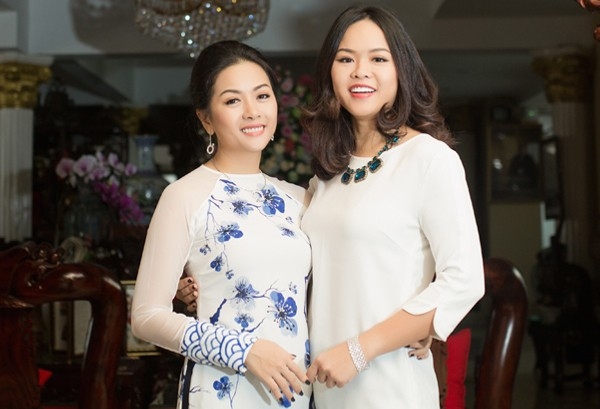 Phuong and her younger sister
And that was the case in this instance. Since then, we have tried to be much more open as a filmily. We realized that people knew THP well, but they did not know the family behind it. We want to show them that we are essentially no different from anyone else. we have our own strengths and weaknesses. This book is one result of that attempt to connect.
We have also opened the factory to visitors so they can see production standards firsthand. And then there is social media. We learned a lot about the harm it can bring, but now we reach out and communicate with our customers directly. My father's personal website and advice column are the direct result of it.
In the past few years, especially in 2018, Tan Hiep Phat and Phuong Uyen Tran are among Vietnamese names in the field of business that appear the most on international media because of their stories inspiring co-startups as well as millions of consumers around the world.
That Forbes first published the book "Competing with Giants" by a Vietnamese businesswoman has help promote the name of "rich man" Tan Hiep Phat.
Afterward, in the minds of many consumers, each water bottle is not only a drink but a crystallization of the desire to overcome difficulties and the spirit of entrepreneurship, an organic trend and Vietnam of miraculous stories.
And also from this book uncovered the aspirations of Tan Hiep Phat, as Mr. Hiroshi Otsuka, President and CEO of Musashi Seimitsu said: "An unmissable insight into how and why Vietnamese businesses are quietly growing into global players."
About author Phuong Uyen Tran
Working as a powerful businesswoman, Forbes published author, Phuong Uyen Tran is a model of success in Vietnam. Phuong Uyen Tran is also a special contributor for Vietnam Times. Her writing, including "Competing with Giants" book, and her latest articles are to advise and inspire young people to start-up, overcome challenges and reach out to the world. It is the story of a little girl taking the great responsibilities for a corporation and devoting herself to society.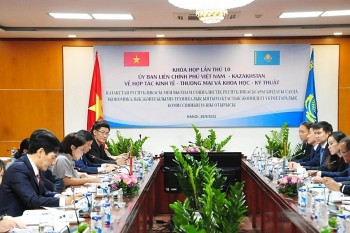 Friendship
The 10th session of the Vietnam-Kazakhstan Intergovernmental Committee on economic-trade and scientific-technical cooperation was held in Hanoi on September 26.