Pisces Horoscope August 2021: Monthly Predictions for Love, Financial, Career and Health
Pisces Horoscope August 2021: The Universe is pushing you to hone your artistry this month.
With the Sun and Mercury conjunction happening in your 6th house, there will be a need to pay attention to more monotonous matters, such as your workplace, lifestyle, and your health. This doesn't have to be a rigid mindless process, as Mercury will bring a lot of dynamism to these areas of your life.
Monthly Planetary Horoscope
You will be required to use your creativity to develop inventive ways to make this process less uninspiring. There might be a tendency to feel as though the work keeps piling up, and you can't keep up with it balancing your personal needs with other's needs. This is precisely why you have to step into your inner power and channel some extra energy from the Universe. You may not be one to pray or meditate, but these tools will be essential in bringing your inner peace out into the 3D world. The tools are there; you just have to use them.
This month my push right out of your comfort as it brings a good dose of Virgo energy into your life. This is probably far from what you want, but sometimes we have to get out of dreamland and step into the physical world. It is necessary to magnify your natural glow, which is this Leo season's central theme. Mars will be making its way through Virgo the whole month. Since this is happening in your 7th house, it may bring a lot of resentment and frustration that you kept bottled up and tucked away deep inside your psyche. Pay attention to how you channel this energy. You could be prone to taking it out on people who don't deserve it. People are not your punching bags. A healthier way of channeling this Mars transit would be through physical exercises like running, martial arts, or even through sport. If you approach this with a clear head, you will harness the courage to change any situation for the better. If it is a person who has been wronging you, remember you are free to step out at any moment.
Something that has been taking place in 2021 but will have a particular highlight this month is the North Node transit in your 4th house. Mars, who will steadily be transiting your 7th, will make a brief square with the Node. This might get you feeling unrecognized by your brilliant talents, and that's never an easy feeling to overcome. On the bright side, this can also be a great source of motivation as you seek to prove your aptitude. Be careful with trying to prove this to yourself, though.
First and foremost, you should be aware of all that you are capable of, and external validation should only be a happy bonus. Reflect upon your family, home, and childhood as a source of this lack of confidence could be coming from your past. You must really take your time with this and find the source of this frustration so you can nip it in the bud. Things will soon get more manageable; this is the last stretch.
New moon, new beginnings!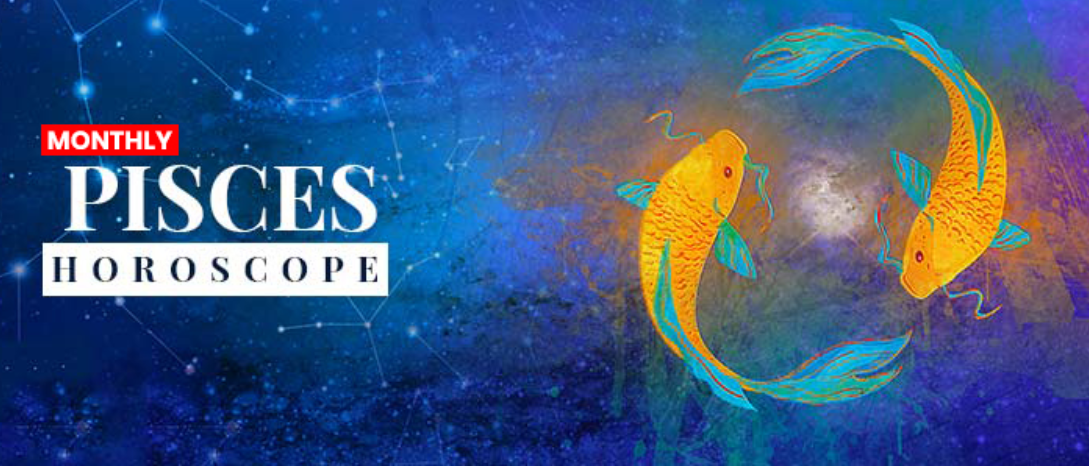 Every month there's an opportunity to reinvent your way of living, being, and thinking. This month is marked by the Leo New Moon on the 8th. Uranus, who's been transiting through your 3rd house for a while, will square this lunation, adding a rebellious tone to this new cycle. This transit will give you a freedom fighter spirit, and this will be carried through your art, speech, and even the way you think about the world. The moon might shut you off from the world, but this will be a great time to do some shadow work. This is a time for purging out all the dark things that have been bothering you. When you do so, you'll come screaming out of the gates, and no one will be able to stop you in your tracks. Still, there's some work to be done, and this moon is here to land you a helping hand. Uranus in your third might make you a little flighty, though. Combat it by sticking to a plan no matter what. If there's anyone in opposition to your journey, now it's time to show them you are ready for battle.
On the 22nd, there will be an alluring Aquarius Full Moon in the sky, bringing this transformative month to a conclusion. This will be happening in your 12th house, unlocking your subconscious for you to explore your inner psychic. This is likely when you will set yourself free from all the self-deprecating behaviour that keeps your ego from shining. Get ready to shed the old skin as you build a new and empowered self. Try not to run away from yourself and face whatever needs to be met. You can turn to people you trust for support, but know that you are the only one who has the power to set yourself free at the end of the day. Beautiful blessings are coming your way, invite them in, and they will go much faster.
Pisces Monthly Horoscope
Pisces natives may confront minor family problems. But the husband-wife relationship will be cordial. Household expenses may rise, but you will be able to boost your income. Businesspersons and traders may get more clients but may find it hard to meet their demands. The employed will work efficiently, despite a heavy workload, and earn their superiors' praise. Students doing graduation will succeed if they work hard. Health will be fine. Regular exercises and meditation can help maintain health.
The month of August will remain ordinary for you. You will keep moving forward in life amidst the ups and downs of life. From the point of view of academics, you will do great. Success will be guaranteed in competitive exams. For domestic life, the first half will be satisfactory, but the second half can invite clashes and troubles.
Love life will remain challenging. Married natives will share the same fate too. You are requested to remain specifically careful with regards to your health. Skin and blood disorders may trouble you and so will your allergies. Economic life will remain stable.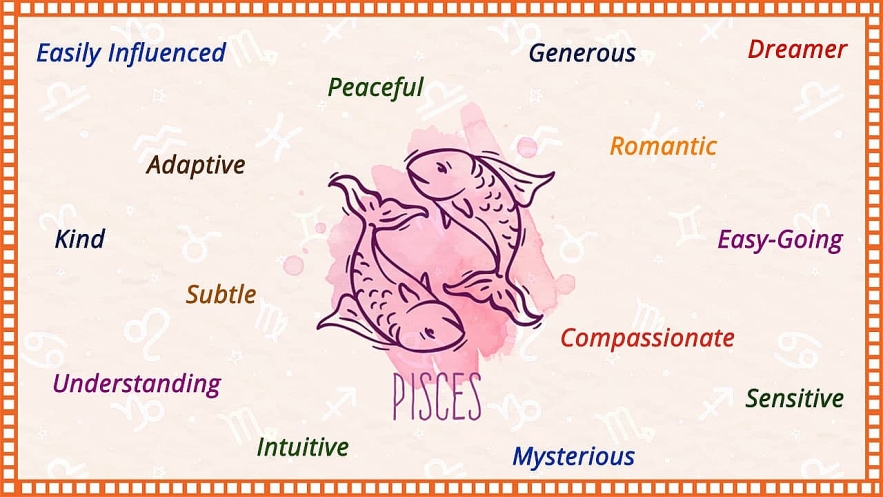 Photo: AstroSage Varta
Pisces Monthly Love Horoscope
August 2021 Horoscope for Pisces love relationships predicts confirmed relationships and there will be all-around happiness. You have to be courageous and try to fix all loose ends in your relationships. Other people tend to be envious of your happiness in relationships.
Marital relationships will be devoid of any stress, provided you follow the advice of your spouse. You should not allow your career problems to affect your relationships. Everything is well that ends well. Single persons will have a very good month for getting into love partnerships and planning for a baby. The second week of the month is encouraging. You will have a busy time socializing and attending parties.
After a few weeks full of events, the next ones can be calmer and easier to pass. There are also positive aspects of these influences because true friends act in an atmosphere of mutual support. With Jupiter in transit through the house of marriage, it is very possible for the to find your soulmate. Or, in case of those who already have a partner, to take important steps for consolidating their relationship: engagement rings, wedding invitations, choosing godparents and, in some cases, even plans for buying diapers and baby carriages.
In terms of love affairs, the month of August will be very volatile for the natives of Pisces. The beginning of the month will be very good for lovers. The attraction towards each other will increase. There will be full opportunities provided to spend time together, so that the mind will remain cheerful. If you are not loyal to your partner, then things can go awry.
Loyalty is very important in a relationship, otherwise the relationship will not last long. The first half of the month will be very good for lovers, but there may be some problems in the latter half. There can be heated debate and distance in relationships. If there is a misunderstanding, do not draw all conclusions by yourself. Talk directly to your partner and sort things out.
This month will also offer mixed results for the married natives of Pisces. The beginning of the month will be good. There will be good coordination between husband and wife and conjugal life will be happy. Your spouse is likely to get the best of benefits.
But in the middle of the month, there may be some disturbance in the happiness of married life, when the transit of Mercury will be in the sixth house. Due to this position of Mercury, there can be a dispute between husband and wife.But after 26 August, the situation will change again and life will be blissful once again.
Pisces Monthly Money Horoscope
For the natives of Pisces, this month will be very spectacular from the economic point of view. Shani Dev is seated in the eleventh house, which is considered to be the house of income and profit. This transit of Saturn will prove to be a continuous income generator for you.
Also, Sun and Mercury, are located in the fifth house and are aspecting the eleventh house. This conjunction is also going to increase income. Mars, the commander of the planets in the sixth house, creating the best prospects for earning profits. Thus, every planet is helping to strengthen your financial position. Income from regular sources of income is more likely than before. With this, new sources of income may also arise. Employed people can grow further, their salaries and allowances may increase.
Finance Horoscope for the month of August 2021 predicts miserable prospects for business people. Creative people will fail to come out with saleable products. Exporters and traders will not flourish in their business engagements and fail to make enough money. Speculations will be quite risky and may result in huge losses.
A month during which your financial prospects don't look too bright, since the stars are not in an obliging mood. Any dispute or litigation is almost certainly going to be decided against you, resulting in substantial losses.
Further, some of you would be inclined to do other people's dirty work in order to make a fast buck. As things stand, luck would be nowhere in sight and you would find yourself in the middle of a very thick soup indeed. Refrain from such actions. Also, an unfavourable period for making investments and to launch new ventures.
Pisces Monthly Career Horoscope
For your professional life, this month will give mixed results. It can be said that it will be better than average. There may be a foreign as well as a domestic trip in connection with work. Mars is situated in your sixth house. This transit of Mars can be claimed to be very good for your professional life.
The time is good for people belonging to the Pisces zodiac sign. Reputation at the workplace will increase. You can get some important responsibility, which by successfully fulfilling you can become the favorite of your senior officials. Those who are looking for a job can one. The Sun, the king of the planets, will transit in the sixth house on August 17.
As a result of this movement, the government sector can offer you benefits. If you supply goods, provide services or contract for government work in a government department, you are likely to benefit. There will be full support of the power and administration. If you are enrolled in a government job, then you are likely to get great benefits.
From a business perspective, the beginning of the month will be good. Trade ventures will run smoothly and there will be benefits flowing into your hands. Due to the transit of Mercury in the sixth house on August 9, there will be a situation of fluctuation at work. But, when Mercury enters the seventh house on August 26, the things will fall into place.
Nothing very encouraging in the combination of stars facing you this month, as far as your career prospects are concerned. What would been a fine quality of leadership under a different set of circumstances might well degenerate to a streak of meanness. You might tend to severely exploit your juniors and subordinates for selfish ends. This would be met by stiff opposition and create an extremely unpleasant situation for you. Try and prevent such a situation from coming about.
Travel also would be there, but would fail to generate any gain for you, though there could be some marginal percentage in a sojourn to the East. Contacts also will not help in any meaningful manner. and you would have to patiently work quite hard for relatively meagre results.
Pisces Monthly Health Horoscope
August will not be good for the natives of Pisces in terms of health. Jupiter is located in the twelfth house, which is the house of expenditure and loss. There is a possibility of an increase in diseases due to transit of Devguru Jupiter in this house.
Apart from this, Venus is seated with Mars in the sixth house, considered to be an inducer of enemy, debt and disease. Due to this conjunction, you can suffer from blood and skin diseases. Allergies can also bother you. Try to avoid any kind of allergy, otherwise troubles may increase. Seek medical guidance immediately.
A fairly beneficial month, from your health point of view. Any predisposition to bouts of sudden acute sickness like fevers or inflammatory conditions would get considerable relief. Serious temperaments would be less somber and more cheerful. Maintenance of health should be your priority. You should stick to your exercise regimen and healthy diet programs. Stress should be under check through good relaxation procedures.
There are grounds to be apprehensive about the possibility of an eye infection. But, this is unlikely to be troublesome and would be quickly relieved. Further, it would be a good idea to exercise care about consuming any unclean food. This could cause food poisoning or some such upset. Overall, a beneficial month with no serious health problems.
Having an idealistic nature, you are tempted by fad diets and weight loss pills, which promise a fast weight loss, without requiring changes in the regular diet. You have a sensitive organism and they should adopt a balanced lifestyle with enough physical excessing. The Pisces women love good food, so the most suitable for this zodiac sign is a varied diet. In order to not quit the started diet, they should use their imagination and visualize the way they'll look once they finish it.
Pisces Important numbers: 5, 6, 10

August important dates: 6, 10, 18, 26, 30

Horoscope August special note for Pisces

"Did you get fat lately? Is it bothering you? If so, then you have great motivation to introduce a bit more traffic into your life. Thanks to this you will burn unnecessary kilograms and you will feel better immediately."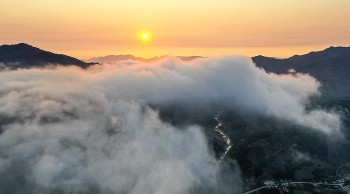 Multimedia
The gorgeous dawn behind a sea of fluffy white clouds creates a wonderful and beautiful picture of Truong Son Dong peak, Quang Ngai.