Sagittarius Horoscope August 2021: Monthly Predictions for Love, Financial, Career and Health
Sagittarius Horoscope August 2021: For natives belonging to the zodiac sign Sagittarius, the month of August is expected to remain average. The planetary positions may make you face problems in between but you may also so come into terms with your fair share of positive time.
Monthly Planetary Horoscope
The month starts with the residual energy from a conjunction between the Sun and Mercury. This astrological event happened on the last day of July, and it will continue to color the first few weeks of the month with a mercurial tone. This transit is happening in your 9th house, giving you the wonder to explore the more profound things in life. Philosophy, religion, and psychology may be a central focus this month. If you allow Mercury to take the wheel, there's a lot that can be learned here. Sagittarius is often seen as a preacher with an unbendable set of beliefs. This will turn that image upside down as this transit may make you much more concerned about what other people think of you. This is a time to exercise your listening skills, rather than your speech. You already are a fiery motivational speaker, but giving yourself the chance to widen your horizons by considering what others have to say more will make you even better.
Another significant transit is Mars entering the sign of Virgo at the beginning of the month. Our neighbour red planet will be making its way through the sign all month in your 10th house. There is nothing better for your professional life than this transit. Your already focused and ambitious approach to your job will be elevated with a sense of vitality that will be extremely helpful in taking you to the next level. You may have to deal with some more rigid demands from your superiors, but if you show up for the challenge and prove that you can work well under stressful situations, there's a chance for significant growth opportunities. If you took the opportunity to hone your listening skills during the Mercury conjunction, this would be a much less stressful time to deal with. Alternatively, if you are the boss, you could be the one embodying the nagging qualities of this Martian Virgo. Go easy on your peers. Teamwork is indispensable.
This Mars transit is especially relevant this month due to the way it interacts with a longer cycle that started in September of last year. The North Node began transiting through the sign of Gemini—and therefore, your 7th house. This might have put a brought up issues with your romantic relationship or a lack of romance. This transit could bring a sense of uncertainty about your status. Gemini wants to explore all its options, and it tends to make us second guess our partners. There's a rich romantic connotation to this transit. Still, this could also be symbolizing your friends and even your family. There's a strong sense of not having enough or not feeling like you are fully invested in these relationships. Mars making a square to this transit could cause some strong urge to abandon your interpersonal responsibilities and find a new crowd to live through some thrilling new stories. Be mindful of the necessity of this feeling. It could very well be illusory, and if you pursue it on an impulse, you may find that you made a huge mistake. Be thankful for the people in your life.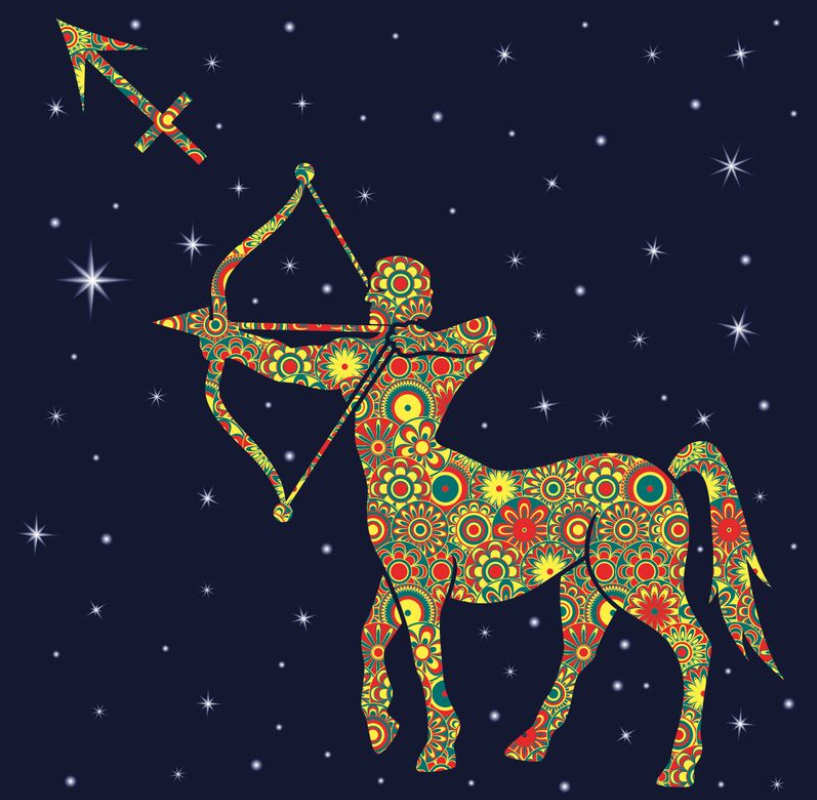 The New Moon of the 8th will be happening in your 9th house. This marks a decisive new cycle of self-discovery. It's time to check with yourself to get rid of old beliefs that don't serve you anymore. Anything that disempowers you has to go. Feed your psyche with an empowering axiom, exploring the power of the mind through connecting with ancient wisdom, is a doorway that will be wide open to you. Reading may be extremely enlightening at this time, as it will be easier for you to understand the inner workings of the minds of the authors. This New Moon will also be squaring Uranus, who has been on a slow transit through your 6th house for the last few years. As these energies interact, unusual concepts will get you in the mood to make a significant change in your day to day life. No one's stopping you.
The month comes to a close with the Aquarian Full Moon happening in your 3rd house. The need for change will be almost unbearable at this time. If you haven't already started laying down a plan for a significant new beginning, the whole Universe will push you to make that leap of faith. Yet, there is no need to be afraid of not being capable of taking in too much new information at once. A strong Saturnian influence on this new moon will give you the urge to make a difference, but it will do so slowly. This is a process that could take years to come to completion. Still, this Full Moon will mark the summit of a solid start. Your world is changing in ways that you can't even comprehend yet. Trust in the Universe as it has a plan laid out for you.
Sagittarius Monthly Horoscope
From the point of view of your professional life, the month will turn out to be quite eventful. During the first half of the month, you will find it difficult to get tasks done on account of your poor luck. However, things will run smoothly during the second half of the month. You will be seen climbing the ladder of success. From the point of view of education too, this month will turn out to be a mixture of amalgamated results.
General students will come across an unfavourable time but the ones who are preparing for competitive exams will see the face of success definitely. Domestic life will not be satisfactory as your mother's health may remain in low spirits. But yes, you may get to hear some good news from your younger siblings.
The first half of the month will turn out to be quite blissful for couples who are in love. Conjugal life may remain a bit stressful but the second half of the month will bring some positive results for you. There are also chances of the economic losses during the first half of the month. Health may also remain in low spirits during this time but the second half will provide you with relaxation from all kinds of diseases and physical difficulties.
Sagittarius Monthly Love Horoscope
August 2021 astrology foretells that love relationships of Sagittarius people will be peaceful and progress at normal speed. It will become exciting during the middle of the month. You can solve all your problems through dialogue with your partner. Think twice before planning for a baby.
Married couples are looking for a transformation in their relationships. All the problems in Sagittarius compatibility should be resolved amicably by making a few compromises. You should be prepared to accept changes and this will help the relationship.
Single persons will find love relationships during the third week of the month. There will be new prospects for love and you will have many opportunities for enjoyment.
For Sagittarius natives who are in love, the month is expected to remain quite favourable specially the first half of the month. The love and affection between the two of you will increase. You may go out on a movie or to candle light dinner. This will bring an increment of love and romance to your life.
During this while, you may also hear the wedding Bells ringing very soon. If we talk about the married natives belonging to the sign, then they will also remain at the receiving end of happiness. But a look at the planetary transit suggests the month may begin on a weak note. A trivial thing may also cause fights between the two of you. So, remain careful of all the problems and stay patient to avoid the problems.
Sagittarius Monthly Money Horoscope
The month of August will offer mixed results for natives belonging to the zodiac sign Sagittarius. There may be some problems in the first half of the month, but the latter part will bring good news. In the first half of the month, Sun and Mercury are present in your eighth house and Shani Dev is aspecting it.
There are signs of loss of money due to this conjunction of planets. Money can get spent in some useless tasks. There may be a loss in an investment, so spend your money thoughtfully. Money loaned out to someone may never flow back into your hands. But there is no need to get disheartened as Suryadev's transit will take place on August 17 and move from the eighth house to the ninth house, which is the house of luck and fortunes. This will create beneficial financial conditions.
Mercury is also going to change zodiac signs. It will move out of the Leo zodiac sign on August 9, this will change the economic situation, then on August 26, it will reach the Virgo zodiac, which will create profitable prospects. This is the time when you will be graced with a grand amount of profits in the realm of business. The position of employed people will also be better due to the respective transits of Sun and Mercury.
The stars are not in an obliging mood and as such there is nothing very encouraging about your financial prospects this month. Traders of all sorts would fare poorly or at best, not be able to earn as much as expected. Writers, painters, and other practitioners of the arts would do well to make provisions for an extremely lean period because that is just what they would face this month.
In fact, most of you would have to struggle to derive your planned objectives, and even then not achieve much success. Further, the climate would not be congenial for investment and the launching of new ventures. These could easily get stuck up. Not a very favorable period, during which you should maintain a low profile.
Sagittarius Monthly Career Horoscope
From the point of view of your professional life, the month of August has some ups and downs in store for you. During the initial days of the month, time will not be in your favour but the second half will bring positive changes for you. This will be primarily due to the presence of Mercury in the eighth house which is also being assisted by the royal planet Sun.
The conjunction of both of these planets is weakening your luck factor and creating hurdles in your professional life. No matter how hard you try, you will be unable to master phrases for your hard work. Because of this, you may remain distressed. However, the second half of the month will bring some positive changes for your professional life. On the 9th of August, the planet Mercury will move into your 9th house, which is also the house of your luck.
Next on the 17th of August, the royal planet Sun will also move into the same house. Both of these planets will continue to bring tremendous results for your professional life. Your luck factor will grow stronger. You will attain the benefaction of your senior officials.
If we talk about the faith of business professionals, then they will also come across a favourable time during the second half of the month. Some work related trips may also be taken by business professionals belonging to this sign which will definitely bring in some profits for you.
Nothing very encouraging this month in the augury from the stars in so far as your career prospects are concerned. A good deal of hard work, in fact, a much-enhanced workload would not ensure the realization of expected gains. In fact, this month you have a good deal of dull plodding ahead of you, with no up and downs.
There would be some consolation in the fact that you would associate with a number of gifted people of learning who would create meaningful interactions. This in fact would be the saving grace of the period. There is further danger of some of you trying to operate outside the law for quick gains. Refrain from such activity unless you want to invite disaster.
To maintain your peace of mind, you should engage yourself in social service. For better prospects, you can improve your professional skills through specialized training. This may come in handy in the future.
Sagittarius Monthly Health Horoscope
This month will also be mixed from the health point of view. There may be some health problems in the first half of the month. There may be chest tightness, which can cause discomfort. Problems of phlegm etc. may bother you. There may be some difficulty in breathing due to phlegm. Do not ignore these problems.
Do not hesitate to seek medical help if needed. Your health will improve in the second half of the month. You have to concentrate on your food habits. Nutrition has to be preferred over taste in food. The routine has to be healthy. You have to be physically and mentally active as you will get great benefit from yoga-exercise, meditation.
A month that has very little that can be termed favorable in so far as your health is concerned. This will leave you to fend for yourself as best as you can which task you can do quite well with a little extra care. First of all, you must stay away from unpleasant people and places. This is because your general surroundings will have a direct bearing on the state of your health. Maintain this precaution and you could fend off many threats to your well-being.
There are those who go in for overindulgence of various sorts. One sort is likely to give the disease of the sex organs. This should be guarded against. The best thing would be to abstain from such indulgences, or failing which obtain medical treatment.
You should resort to a good exercise routine along with a healthy diet. Stress levels can be controlled through good relaxation techniques and sports activities. Proper scheduling of your daily activities will also help.
Sagittarius Important numbers: 3, 6, 14
Sagittarius August important dates: 14, 15, 19, 22, 23
Horoscope August special note for Sagittarius
"There are things that you can share with friends, but also those that you can keep to yourself. It's not worth revealing all your secrets. Otherwise, you will not be mysterious, and this attracts the opposite sex."
Cancer Horoscope August 2021: Monthly Predictions for Love, Financial, Career and Health

Cancer Horoscope August 2021: August reveals finance, comfort, extravagance, possessions, luxury, expenses, communicative, light-heartedness, resourceful, financial independence. For Cancer, August 2021 is also a month ...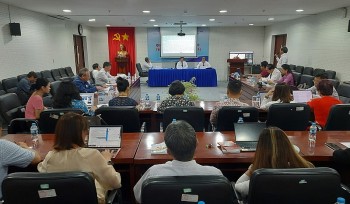 Friendship
The Vietnam - India Friendship Association's Ho Chi Minh City branch, the Ho Chi Minh City Union of Friendship Organizations (HUFO) and the Southern Institute of Social Sciences on March 21 held a scientific seminar themed "Vietnam - India relationship: tradition and present".