Short film about Vietnamese teacher got in the top 10 best teachers globally
The Global Teacher Prize organizers share a short film about Ms. Ha Anh Phuong, one of the 10 most excellent teachers in the world in 2020.
29 years old, currently an English teacher at Huong Can High School (Thanh Son, Phu Tho), the Muong teacher Ha Anh Phuong was recently got in the Top 10 Finalist of the Global Teacher Prize.
Teacher Ha Anh Phuong was born in the poor countryside of Yen Lap - a mountainous district of Phu Tho province. Therefore, she understands the difficulties that mountainous students face when learning a second language. After graduating with an excellent degree, Phuong was invited by a Pakistani pharmaceutical company to be a representative director and translator with an attractive salary but she turned down the offer to continue studying for her master's degree in English Pedagogy.
After completing her studies, Phuong decided to return to her hometown to be a village school teacher. As a dynamic and thoughtful young teacher, Phuong actively participates in professional development on a global scale. In addition, the 9X teacher helped her students to participate in cross-border lessons thanks to information technology and the Internet.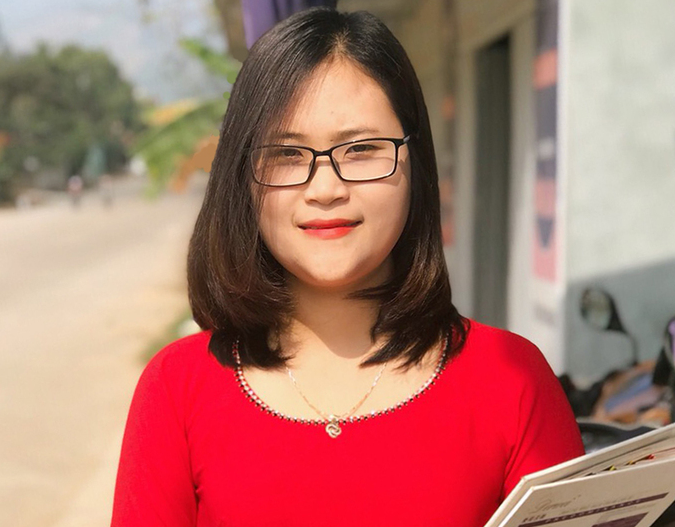 Phuong said that with just a laptop connected to the network, teachers can completely take students "to all five continents". (Photo: Vietnamnet)
She was honored by Phu Tho authorities for her outstanding contribution to the nation's education sector. (Photo: Vietnamnet)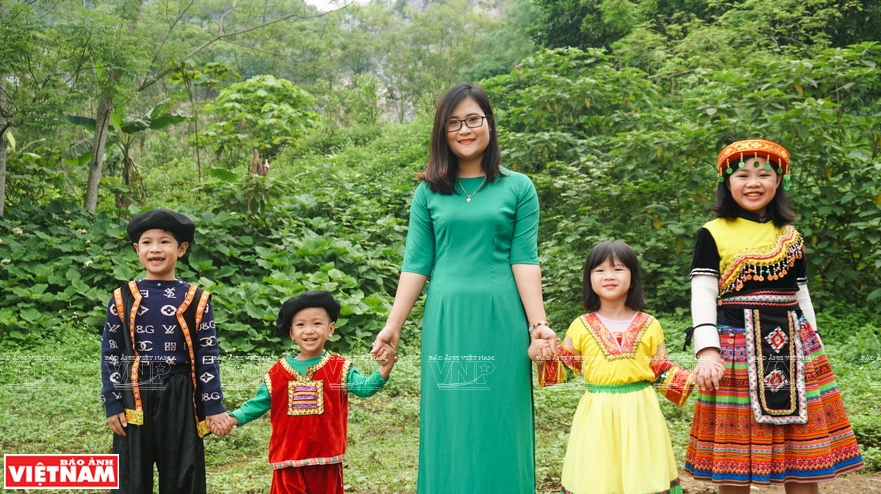 Phuong is the first Vietnamese teacher in the list of 10 best teachers globally and also the youngest to be selected by the Global Teacher Prize Organizing Committee (Varkey Foundation). (Photo: VGP)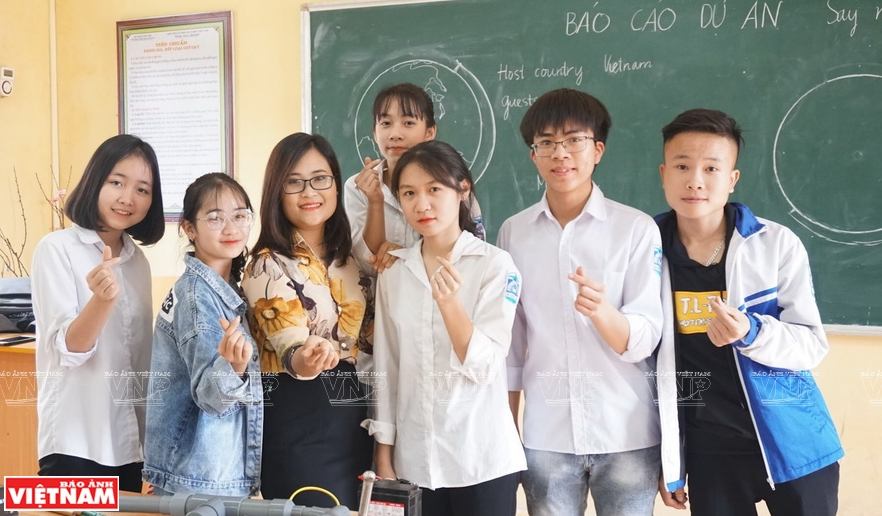 Phuong shares this title was a recognition not only for herself but also for her mountainous students, and the education of the country. (Photo: VGP)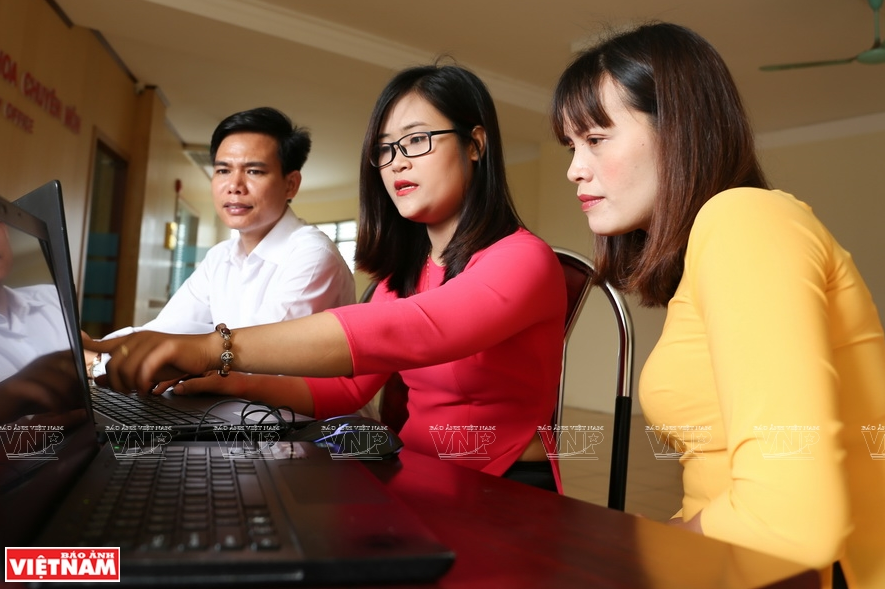 Phuong was born in Muong ethnic group. She is an alumnus of Hanoi University. (Photo: VGP)