To welcome the upcoming Lunar New Year 2021, students and teachers at the Nguyen Du Lao - Vietnamese Bilingual School in Vientiane, Laos, held a "banh chung" (square glutinous rice cake) making event to help local students learn more about Vietnam's traditional customs and culture. Photos: VNA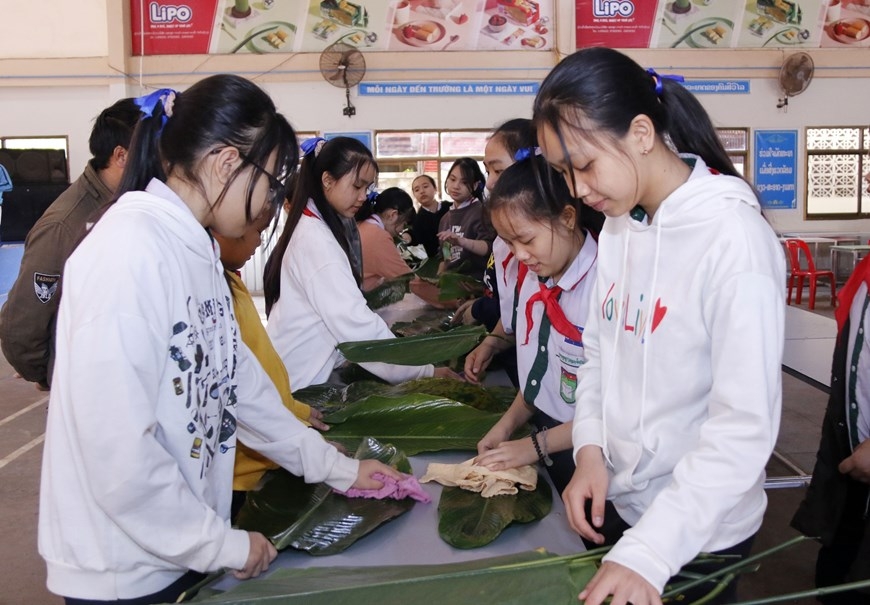 Tet (Lunar New Year) festival is the biggest holiday of the year for the Vietnamese people. One of the most traditional special foods for Tet is Banh Chung or sticky rice cake.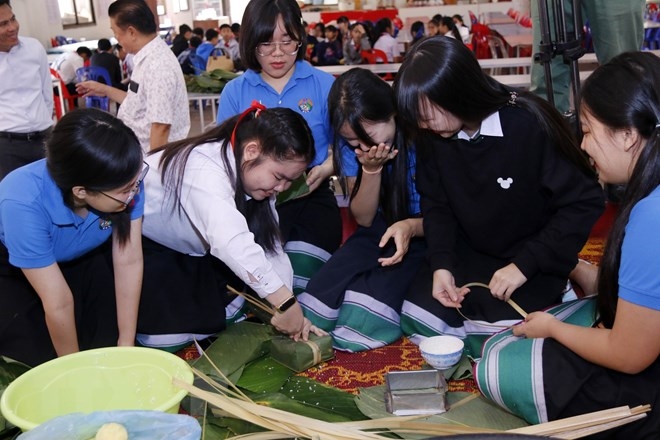 Banh Chung is made of sticky rice, pork and green bean wrapper inside a special leaf called Dong and boiled for about 12 hours.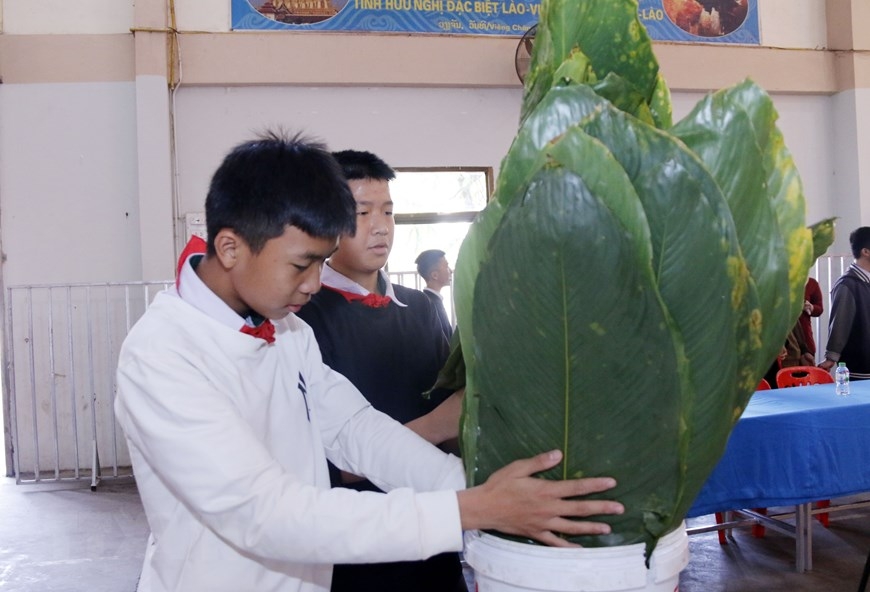 Charge d'Affaires ad interim at the Vietnamese Embassy in Laos Trinh Thi Tam described the activity as significant in helping students at the school gain a better understanding of traditional Vietnamese customs.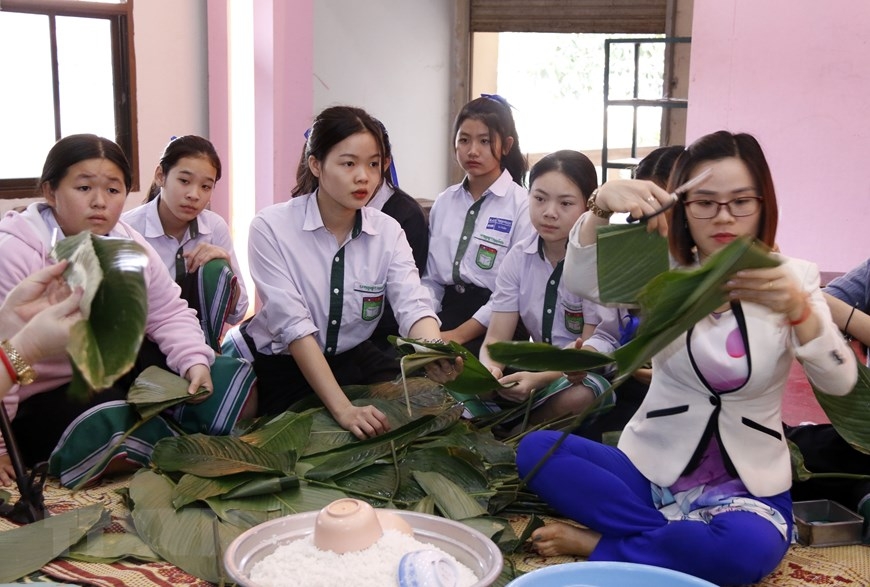 She expressed her hope that teachers and students at Nguyen Du will see more success in their endeavours and make further contributions to development in Laos as well as the special Vietnam-Laos friendship.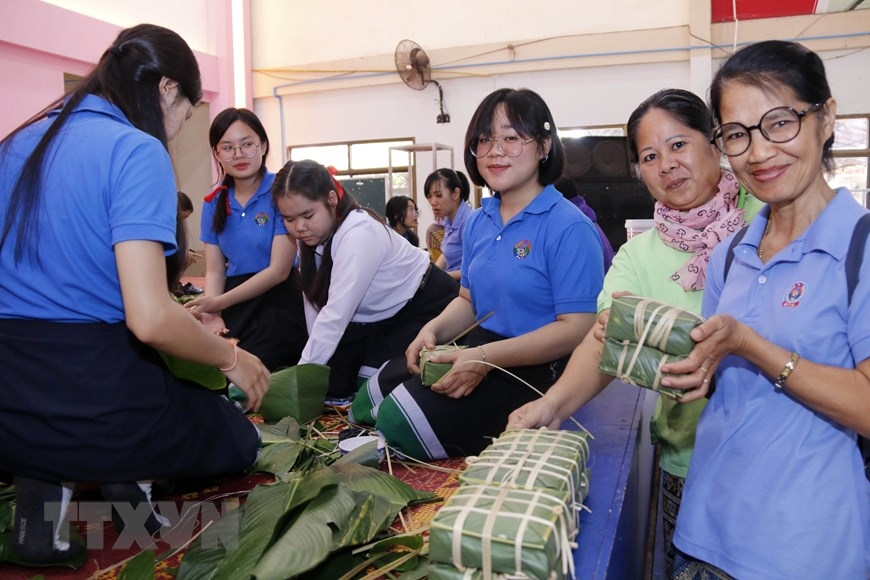 The largest and most celebrated holiday in Vietnam, Tet falls from February 12 to 14 this year.
A working group from the Vietnamese Embassy recently visited and presented Tet gifts to Vietnamese suspects and prisoners at Phontong prison in Vientiane capital.
The group took the occasion to ask relevant authorities in Laos to complete the necessary procedures to free those who have completed their sentences.
The Embassy also sent 28 Tet gifts to Vietnamese prisoners and suspects in Vientiane and Saysomboun provinces.
Hannah Nguyen