Preserving National Identity Via Vietnamese Class for Overseas Children
Addressing the importance of preserving the homeland's culture overseas, many Vietnamese language teachers living in different countries are bridging the gap between overseas Vietnamese children and the homeland.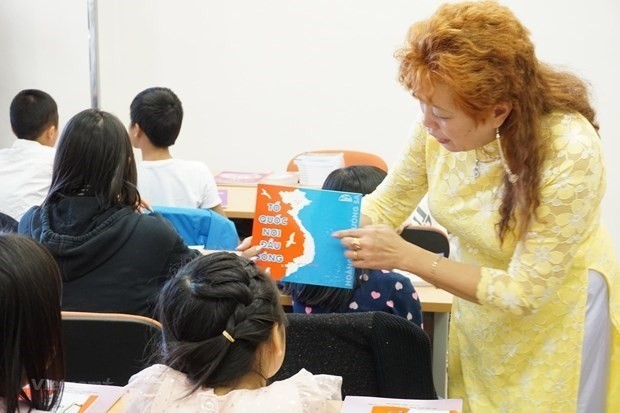 At a Vietnamese class in the Czech Republic (Photo: VNA)
Starting this year, September 8 will become an annual day for honoring the Vietnamese language under a decision signed by Deputy Prime Minister Pham Minh Chinh to honor it among the overseas Vietnamese community in 2023-30.
The project aims to enhance the community's awareness of the Vietnamese language's beauty and value while honoring individuals and organizations that make positive contributions to expanding the coverage of the language among the community, keeping it as a language for communication among Vietnamese families abroad, and spreading it to foreigners.
It is expected to enhance the quality of Vietnamese teaching and learning among the community while encouraging host administrations to bring Vietnamese into educational facilities in Vietnamese areas.
"Liu Lo Tieng Viet" by teacher Yen (teacher En) - Japan
Osaka-based teacher Pham Phi Hai Yen is the founder of "Liu Lo Tieng Viet" class, a program dedicated to preserve and promoting the Vietnamese language for Vietnamese children in Japan. She believes it is the children's right to know their mother tongue.
Yen is a doctoral researcher in the Department of Language and Cultural Studies, Osaka University, She has spent five years working to support language learning for students in some local elementary schools. Besides teaching Vietnamese culture and language to adults at cultural exchange centers and foreign language centers, she also provides Japanese classes for Vietnamese students.
"Liu Lo Tieng Viet" class's name is originated from the image of a bird family chirping happily and the singing will attract other birds in the family to come home. Yen wished for Vietnamese children in Japan to be able to use Vietnamese fluently, to be able to confidently chat with their parents, grandparents, and the Vietnamese community.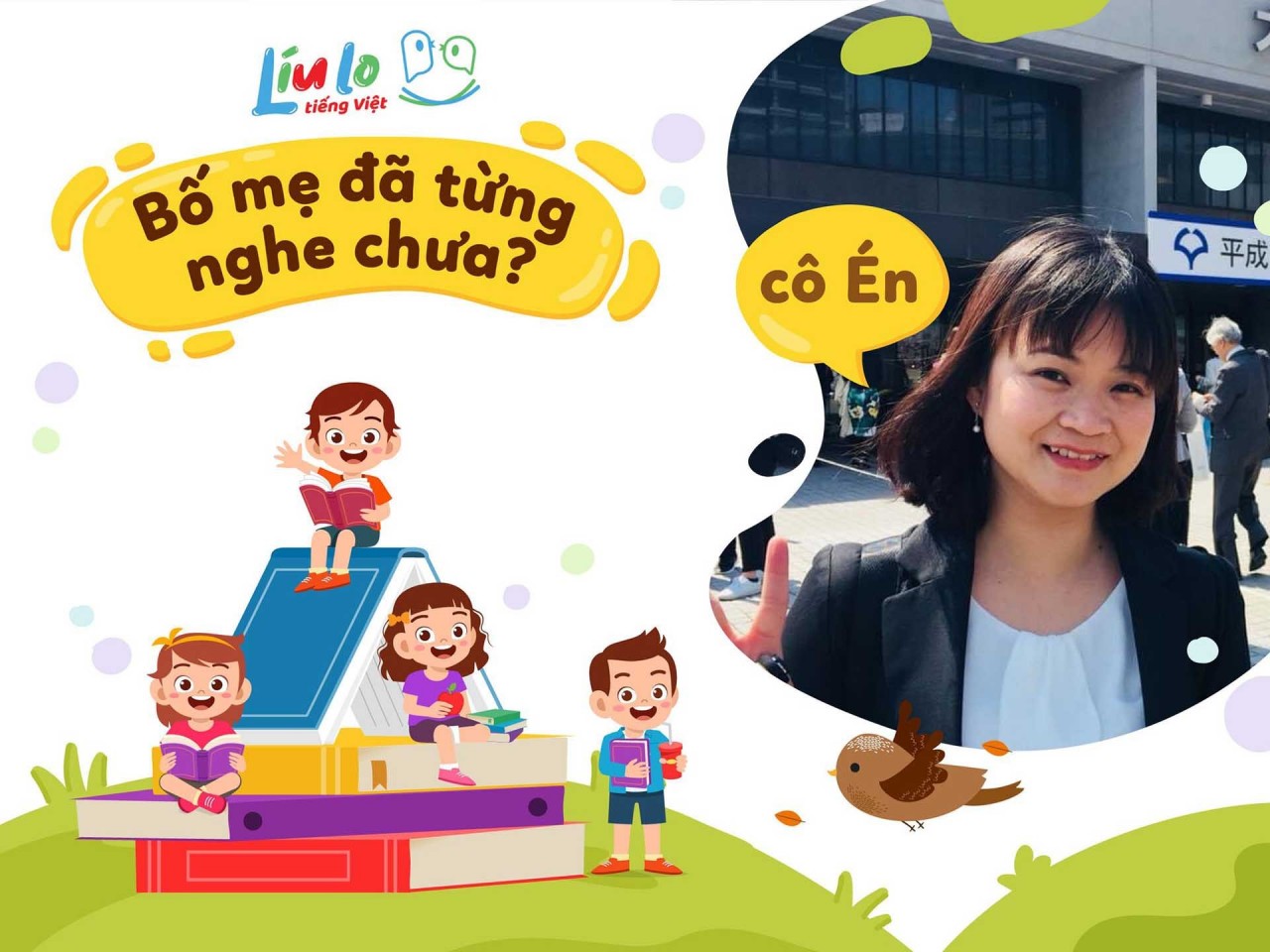 Osaka-based teacher Pham Phi Hai Yen, nickname teacher En (Photo: baoquocte.vn)
At the moment, Yen is preparing for another project called "My Vietnam" specially designed for children who have no Vietnamese and need Japanese language support from teachers.
Besides language support, the course will give cultural information and daily life knowledge for students and become the link between the two countries.
The introduction of Vietnamese culture into each lesson is one of the highlights of Yen's programs. She expressed happiness doing the classes with small children, saying that teaching makes her love the Vietnamese language more.
Vietnam - Lao culture and language class by teacher Phuong - Laos
Teacher Truong Van Phuong of Thong Nhat Primary School, Tha Khet town, Kham Muon province, Laos started teaching in Lao as soon as he graduated from university. It has been 10 years since he first moved to Laos.
Phuong could not speak Laos when he first arrived but the young teacher studied by following Vietnamese students living in Laos to learn the local language and culture.
Phuong's students are mainly at the primary school level, including Vietnamese and Laotian children. Not only a language teacher, Mr. Phuong is also an "ambassador" who introduces Vietnamese culture, and Lao culture to the two sides and helps build the special friendship and solidarity between the two countries.
He likes to use video clips about Vietnamese cuisine, culture, and costumes in lectures so that the student will be more interested in learning Vietnamese. His methods are effective as many students love his classes and improved their fluency quickly. The young teacher said that the students' love for language learning drives them to keep going while living and working in a foreign land.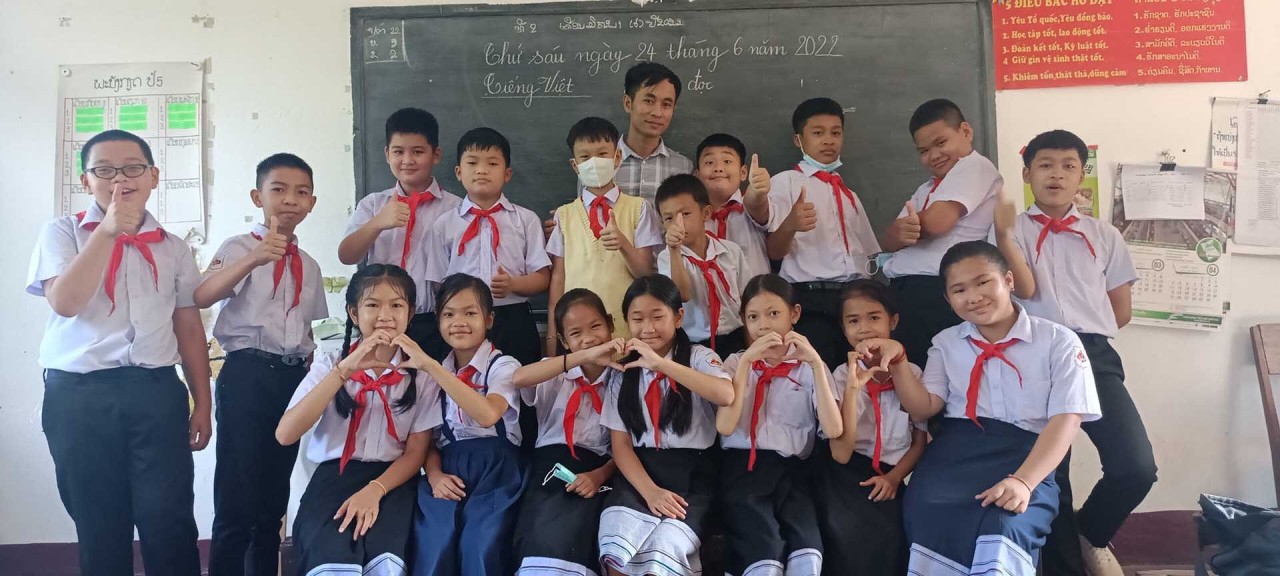 Teacher Truong Van Phuong's class in Laos (Photo: baoquocte.vn)
Volunteer class by teacher Dung - Taiwan (China)
Having lived aboard for 23 years, Taiwan-based teacher Pham My Dung wished Vietnamese-born children could understand Vietnam even though they have never been to the homeland. This was a big challenge at first when she did not have the approval of many parents of first-generation Vietnamese living in Taiwan.
Dung had to voluntarily promote the language and cultural class by herself and travel long distances to meet with Vietnamese families in person. Her devotion has made them gradually change their prejudices, and let their children learn their mother tongue.
Her effort was also recognized by the government of Taiwan (China). She gradually received more support and formed a community of Vietnamese language teachers.
In 2017, the Vietnamese language was officially applied as the main subject for students to choose at 1-2-3 high schools in Taiwan (China). Currently, about 80,000 second-generation people here are studying Vietnamese, said Dung. Every year, the local government opens training courses to help teachers like Ms. Dung have more teaching qualifications and skills
"I would like to thank the organizers of the supporting program and the lecturers in Vietnam who taught us. I will carry the knowledge, experience, and teaching skills as my baggage to continue on the path I have chosen: teaching and promoting the Vietnamese language", said Dung about a training course for overseas Vietnamese teachers organized by the State Committee for Overseas Vietnamese and the Ministry of Education and Training.
Italian Students Eager to Learn Vietnamese

Next May, the first Vietnamese language students at Ca' Foscari University in Venice (Italy) will graduate, marking an important milestone in teaching and learning Vietnamese ...
Preserving Vietnamese Language Abroad

For more than 5.3 million overseas Vietnamese, Vietnamese is the soul and pride of the nation. Teaching and learning Vietnamese helps the overseas Vietnamese community ...